With destinations and adventures as diverse as our writing styles, the HoliDaze is a collection of explorers and expats from all corners of the globe. Together our goal is to inspire more people to travel and experience new things, even if only within your home town.

Read More

That is our specialty! With over 300 articles covering a variety of countries and topics, it was difficult to narrow it down to the top 50. But here they are, all on one page.. Enjoy!

Read More

Busy life? Want updates only when new items have been published? Follow only your favorite countries, categories, and authors using our RSS feeds.

Read More
Thanks to the increased convenience of air travel and the emergence of a common universal language to help navigate foreign terminals, extensive worldwide travel has become not only possible but more and more popular. Suddenly a trend that is as old as civilization itself has become more accessible to the masses instead of being solely a privilege of the most elite.
Even If You Cannot Travel The World You Can Still Explore Your Hometown!
Spotlight

Authors

Blogs

+
The HoliDaze Blog
Cultural enthusiast and perpetual nomad. "Some people eat, others try therapy. I travel. You should too."
Destination Unknown
Professional career breaker. "No matter how we travel there is always further to go. The world is full of open doors."
The Traveling Fool
Traveler off the tourist path. "Do yourself a favor, get off the tourist path and explore a little. It can be very rewarding."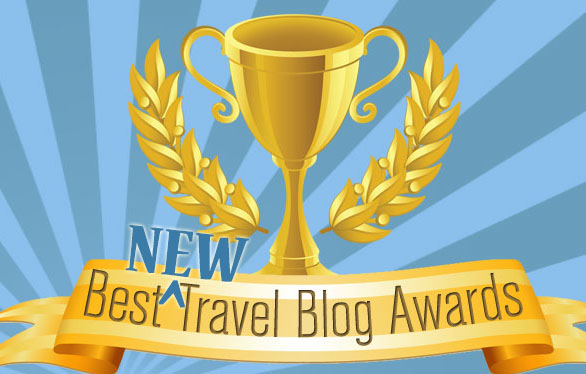 The HoliDaze honors the best new travel bloggers with this monthly award. Come see the best new blogs you should be reading!
Become Part Of The HoliDaze
Does the thought of traveling get you excited? Often catch yourself thinking of where to visit next instead od what you should be focusing on? Then come satisfy that addiction by becoming an author at the HoliDaze.
You can be a blogger already or just a travel lover interested in sharing their knowledge and/or experience with the world.
Register Here
Aug
23
2014
Follow along on Derek's wild and unpredictable RTW trek. Just last month he got deported for a tweet! What else is new? Lots of wild adventures, crossing things off the Ultimate Travel Blogger Bucket List and much more!
Mar
12
2014
The RTW trek might not be going as planned but Derek is having all kinds of amazing opportunities and experiences. Check out this tourism video he did in Sumatra. And be sure to follow along on his journey!
Nov
29
2013
The HoliDaze is now on Facebook, Instagram and Pinterest plus Derek can be found on 500px. Join us on your favorite social platforms for photos and videos from around the world, plus plenty of travel inspiration and information.
Check Out Our Newest Posts