I recently got back from a trip to Ireland. Before this trip, I had visited Ireland on a cruise. I enjoyed my time so much that I wanted to go back and explore more. I wondered how it would compare to visiting it on a cruise. As a follow up to my last blog post, Hungry for More!, here's a recap of my experiences of cruise vs. land travel.
One Day To See It All
With only one day to see Dublin on the cruise, we got up earlier and into the city to see the sights. With tour book in hand, we walked the city all day and made sure not to miss anything. On my most recent trip, our first stop was to go back to Dublin.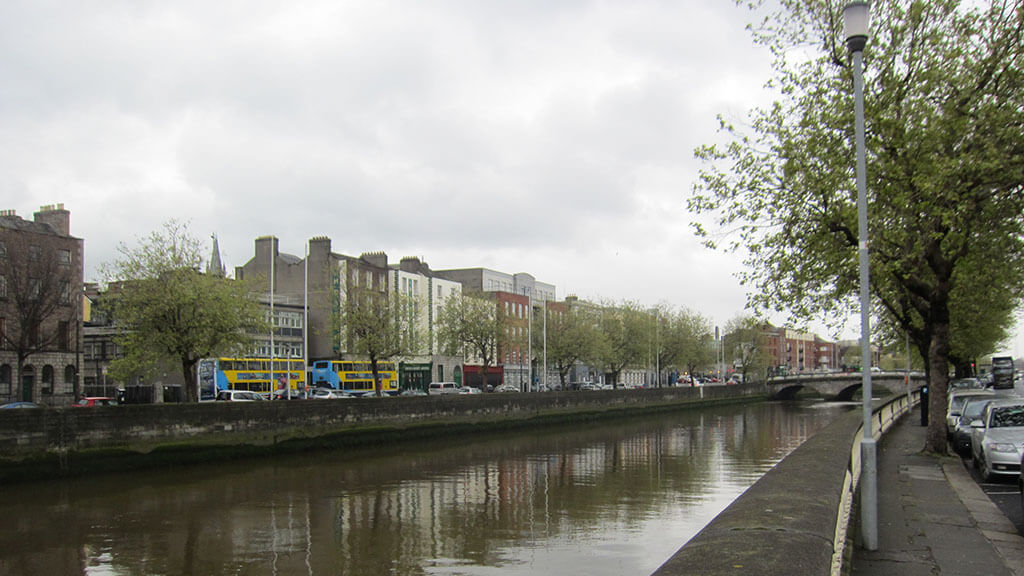 Dublin
Walking through the city, I couldn't believe how the streets seemed so familiar and how much we packed into the previous visit. While cruising, we saw all the major attractions and did everything we wanted to do. With this trip, since we had more time in Dublin, we were able to take a longer time in places and enjoy longer lunches and dinners. Overall, I was surprised to realize how much we saw and experienced when in port last time.
Packing & Unpacking...Everyday
Yes, I typically pack a lot of luggage, almost to an embarrassing point. One reason I love cruising is that you unpack once and enjoy waking up in a new place each morning without carting your luggage everywhere. With this in mind for Ireland, I managed to pack less and reduced the number of luggage pieces by one to help in the daily transporting to new hotels.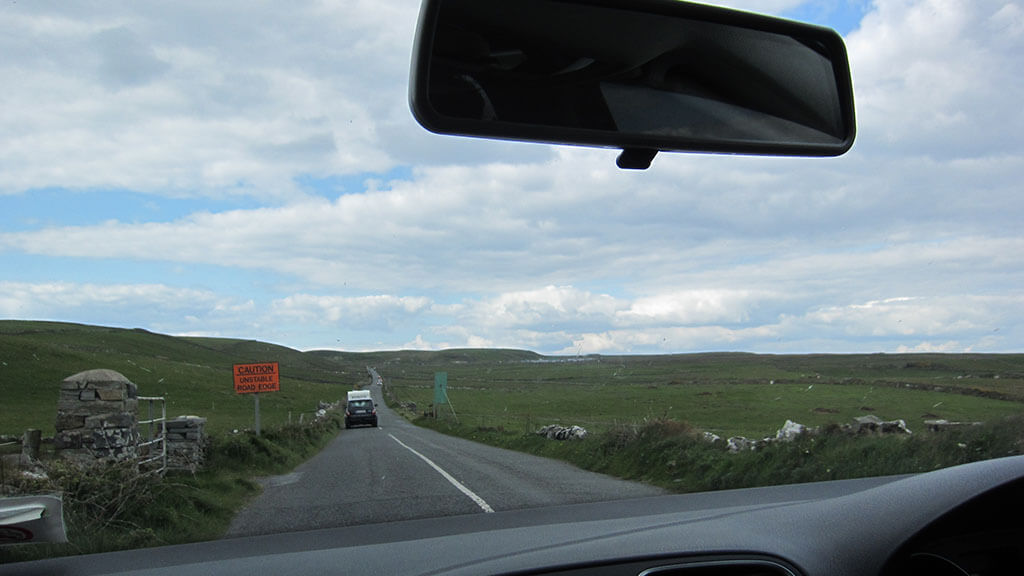 Ireland countryside
Although, unpacking and packing took a little bit of time every day, I realized that a part of the experience of traveling in Ireland is the hotels. You can stay in the countryside or city, in a 5-star hotel, quaint bed & breakfast, or even a castle. Driving around, there was an excitement to arriving to our hotel each night to see what it would be like. You could spend the whole day at some of the accommodations that have on-site activities like high tea, horseback riding, and gorgeous gardens to stroll through. Most of the accommodations outside of Dublin include breakfast, and I enjoyed having an Irish breakfast each morning and seeing what the different hotels offered.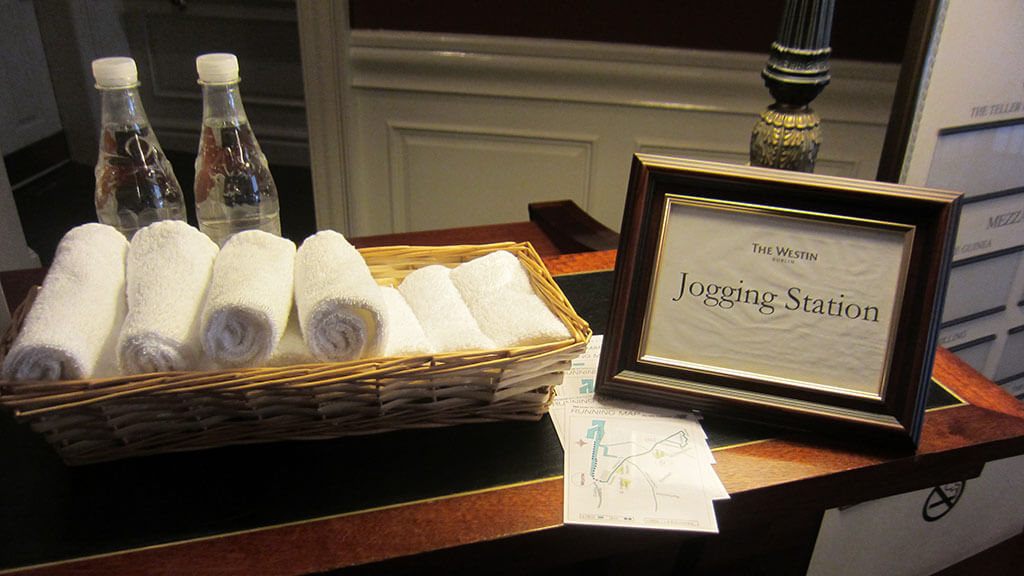 Westin Dublin
In Dublin, we stayed at The Westin Dublin. The lobby was elegant and inviting. There were many nice touches including the jogging station, flavored water in the lobby (a feature that I always enjoy at Westin's), and fresh flowers in the lobby. After walking around all day, it was wonderful to have a comfortable place sleep.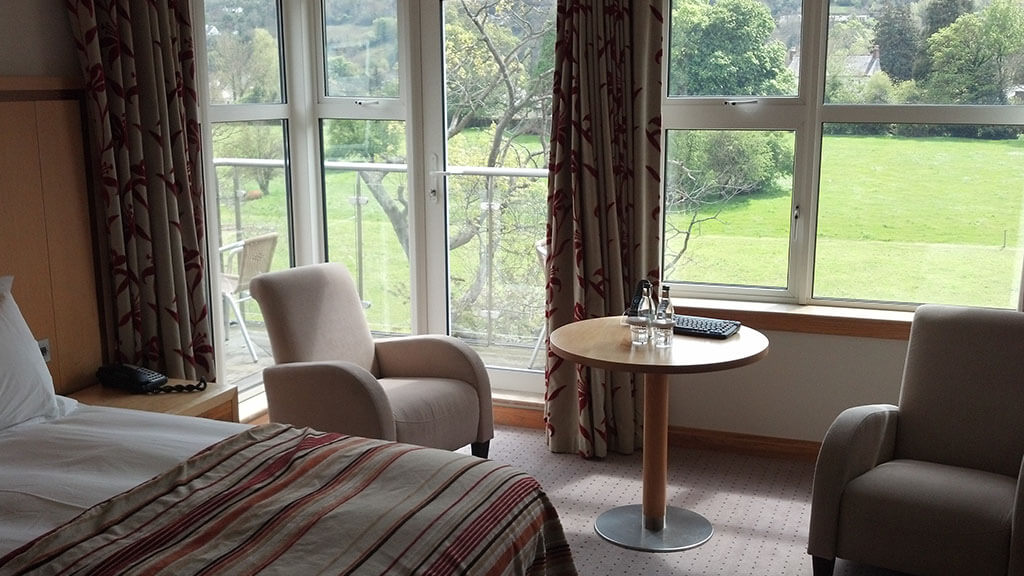 Hotel Minella
p align="justify">Another Hotel we stayed at was the
Hotel Minella
in Clonmel. When we checked in, we were escorted to our room and asked if we wanted any complimentary tea or coffee. We accepted and enjoyed our cappuccinos overlooking the gorgeous view of green scenery from our room.
So Many Options!
When on a cruise, I love that I don't have to plan where to eat each night and budget for meals. This is relaxing for me as I'm not reading reviews, studying menus, or looking at prices every night. However, being able to spend more time in Ireland, I decided I had to be more prepared and do research ahead of time.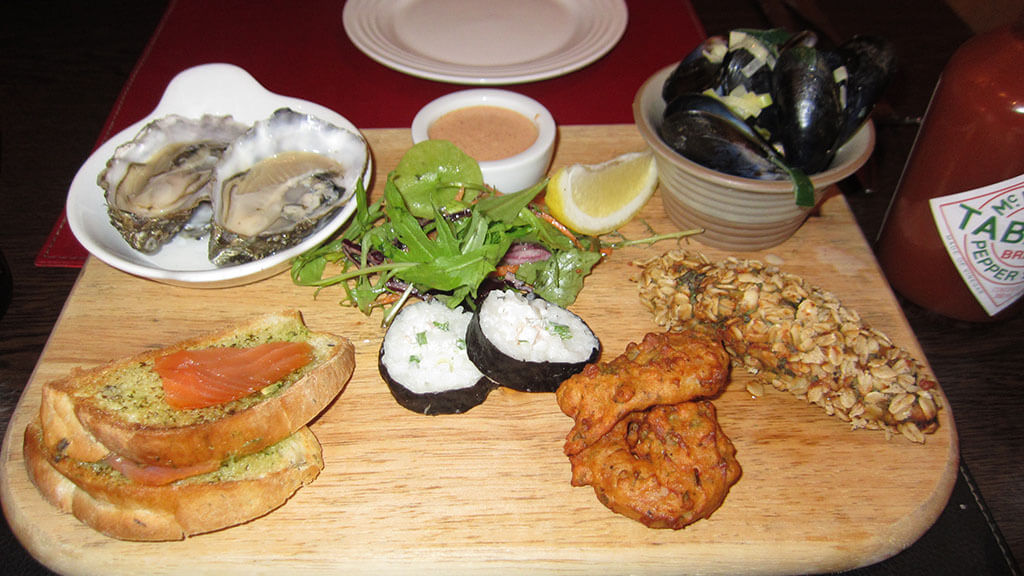 Oscar's Seafood Bistro
Reading reviews online before leaving, I found a place in Galway called, "Oscars Seafood Bistro" where the menu changes everyday based on the fresh fish that is bought that morning from the port which is only a few blocks away. The local seafood was amazing and a reason that I love to travel.
New Experiences
Driving on the other side of the road, traveling through the countryside, and meeting locals in small villages where we stopped were truly amazing experiences. We were on our own schedule and didn't have to worry about the ship leaving without us or getting back in time for dinner.
Cruise vs. Traditional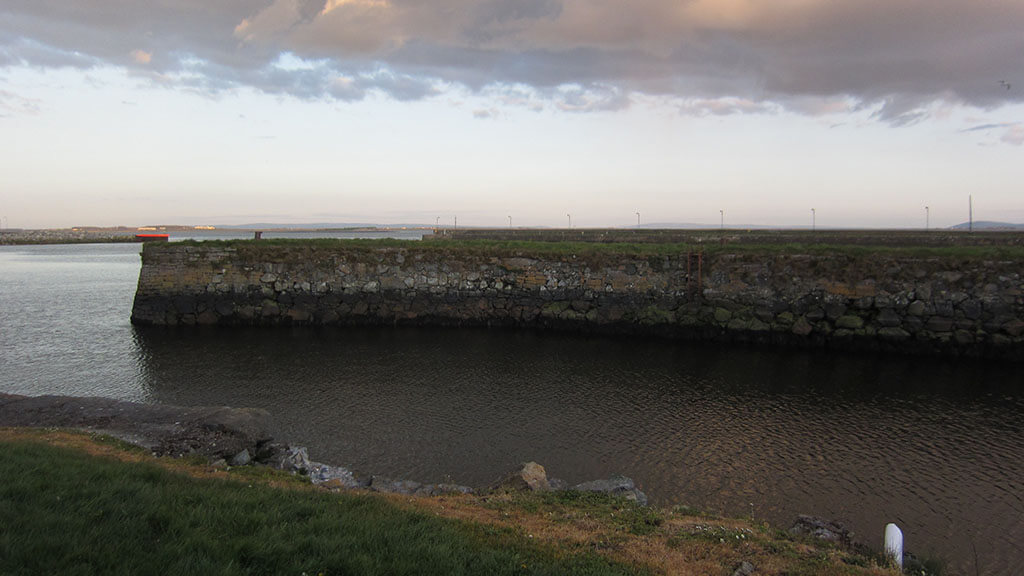 Galway
What's better? Visiting a place on a cruise or spending more time on land? In my opinion, it really depends. Cruising to Ireland first, I fell in love, and wanted to go back. This is the ideal situation for me as I got to experience all the fun of cruising while visiting a new place. I enjoyed going back and spending more time there and would go back again either on a cruise or on a land trip.
Travel Tip:  When looking for a cruise, consider one that has a great embarkation or disembarkation port. This way, you can spend an extra few days at the beginning or end of your trip to have a little more time in a city that interests you.