SoHo is hot and one of my favorite neighborhoods in NYC. Please let me share some of mine favorite 'places to be'. I am curious if you have any nice suggestions yourself. Please let me know if you do. Together we can make the most marvelous SoHo list!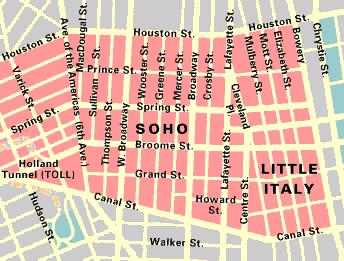 SoHo (abbreviation of South Houston) is located between Houston Street (north), Lafayette Street (east), Canal Street (south) and Sixth Avenue (west). SoHo is known as one of New York's most trendy neighborhoods, leading in fashion and architecture.
  Where to shop?
Everywhere in SoHo you can find amazing shops and therefore SoHo is a must for shopaholics like me :)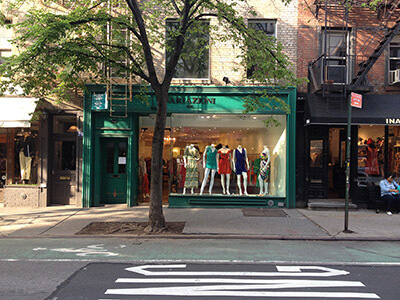 On Broadway you find the large(r) shops. In the smaller side streets between Prince Street and Spring Street you find small, unique boutiques with lesser-known labels, but also the well-known designers are located here (Marc Jacobs, Michael Kors etc).
  Where to lunch?
For some relaxation during shopping, you can stop at one of the many restaurants. Some restaurants have a small terrace or garden. Quite unique in NYC, but at the same time very welcome since the summer temperatures easily rise up to 30 degrees. Very nice to sit outside in the shades sipping a margerita or large glass of lemonade...
Best lunch addresses in SoHo are:
Ruby's cafe (219 Mulberry St.), Vesuvio Bakery (160 Prince St.), Balthazar especially for Sunday brunch (80 Spring St.) and Cafe Gitane (242 Mott Street). For a quick cake, go to Magnolia Bakery, known from Sex And The City (401 Bleecker St.)
  Where to wine?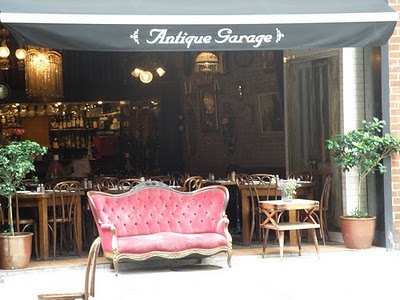 Besides shopping there is plenty to do in SoHo. On several locations you can get a good and descent drink.
The best addresses for wining in Soho are:
Felix (340 West Broadway) especially on Sundays, Antique garage (41 Mercer St.) in MercBar (151 Mercer Street).
  Where to dine?
Walking through Soho you will find many nice restaurants. If you can not choose, I think these are real hot spots: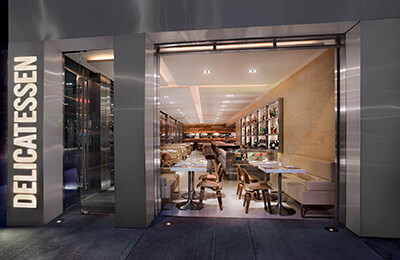 Mercer Kitchen (99 Prince St.), Giorgione (307 Spring Street), Black Coffee (32 Grand St.), Kittichai in the Thompson Hotel (60 Thompson St.), Elizabeth (265 Elizabeth St) with outside garden and Delicatessen (54 Prince St.)
It is advisable to book in advance via opentable.com.
  Where to club?
The best addresses for a cocktail and a little dance after dinner are:
Diva (341 West Broadway) and Soho Grand Bar (310 West Broadway) in Submercer. (Submercer is a secret bar under the Mercer Hotel Mercer and kitchen. You knock at a red door hoping the door will be opened for you...)