Surviving Jakarta. It was afternoon when I arrived at the Soekarno-Hatta airport and first thing I did was get a cab. The most reliable taxis are the Silver Bird (the make is Mercedez-Benz, very comfortable), Blue Bird (the make is Toyota), and Express. Most locals will recommend this and only this for you. For the record, I took Silver Bird because my friend's uncle was the driver.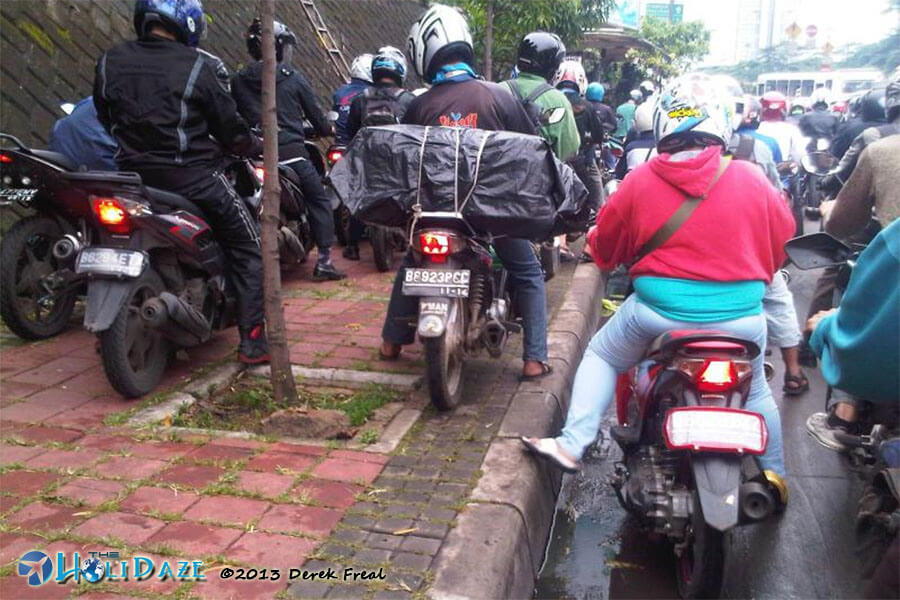 Traffic In Jakarta
One thing you will notice as soon as you get on the road is the traffic. Superbly congested in a nice way. You can see people along the road promoting their 'merchandises' (from foods to drinks to toys) and daring driving skills. It's just unique and somehow I found it serenading. It took an hour to get to my friend's house and it costs me Rp.200,000 (quite an amount!) or less than $20 USD but it was worth it.
Now now, for a person traveling with a tight budget, worry not! There are many other affordable transportation available and they seem to be fun. For example, they have 'Angkot' (which is a van made into a small bus, where it's destination differs and they are decorated differently according to the districts). 'Angkot' means 'carry' or 'bring'. The fares are from Rp.10000 and up (less than $1 USD). But always exercise precautions as you might be victims of pickpockets and such. Also brace yourself as they give you a VERY LIMITED time to enter and exit before they started accelerating the van. Vrooooommmm!
Jakarta Public Transportation
If you opt for something you are more familiar to, there are buses. The most reliable one is TransJakarta, in which it runs in special lane. Chances are you wont be stuck in the heavy traffic. Bingo! :) This bus is so unique that they have an extraordinary bus stops called shelters. These shelters are elevated, and it's like a mini glass building in the middle of the road. The fare may range from Rp. 3500 per trip.
Last but not least, if you wanna channel the inner 'adventurer explorer' in you, you may opt for a ride with some random dudes with motorcycles. Yes! I'm serious, there are dudes with motorcycles who will take you to your destination with a fresh breeze blowing your hair and cheap fares. Just look for any spot with 'OJEK' sign. Sometimes they name it 'PANGKALAN OJEK' which may mean 'OJEK'S STATION/STOP'. 'Ojek' refers to services of sending you to your destination with a motorcycle. Up for the challenge? The fares can be any amount, it depends on them. Chances are they are cheap. :)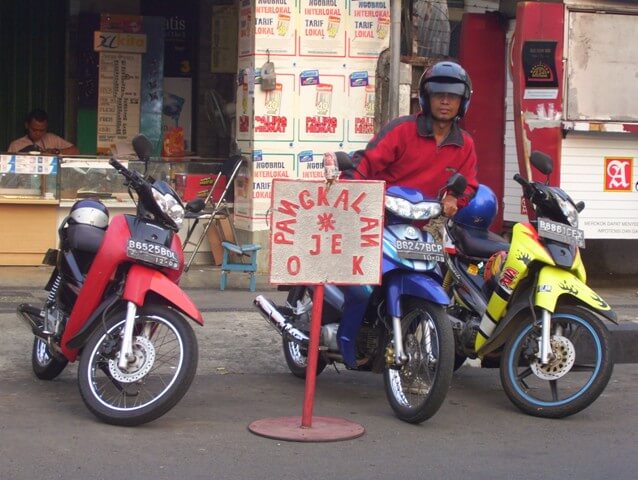 Talking with the locals. As I can speak Bahasa Malaysia (and also Indonesian) this was easy for me. However, if you want to address people, be aware that the respective names differ according to the districts. But these are the generally accepted (my Indonesian friend taught me this, pardon me if I am wrong) greetings:
Bapak

is equivalent to

Mister

or

Sir

. Perfect for someone older that you just met.

Ibu

is equivalent to

Madam

or

Mrs

. Also for an older female that you want to address formally.

Mbak

is equivalent to

Sister

. But while I was there I used it for male too! :O

Mas

is equivalent to

Brother

. But normally is used to called husbands and brother.

Om

is equivalent to

Uncle

. Can be used for elder male that you have known a bit well.

Tante

is equivalent to

Auntie

. Perfect for elder female you feel related to.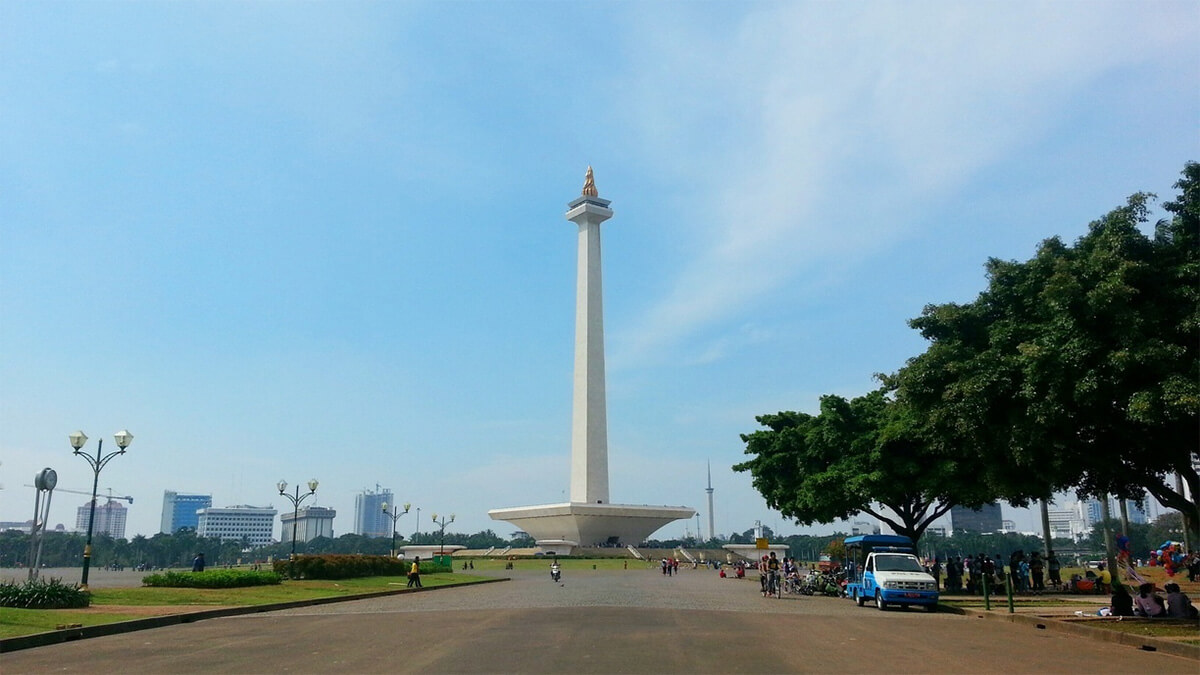 Cultural And Historical Spots
First I went to the Monumen Nasional (National Monument) or called MONAS. You can actually get to the top of the monument and experience a bird-eye's view of Jakarta I was told. Unfortunately, I went there at night and the admission was already closed. If you haven't find something for everyone yet, MONAS can be the place. You can find people selling their merchandises all around, mainly souvenirs and food. Prices are superbly reasonable.
And speaking of ancient and history, make sure you stop by for 'Es Ragusa Es Italia' (Ragusa, Italia Ice cream). The local said that it is from the Dutch Era. Which is just opposite Masjid Istiqlal. It is very well known and you might have to queue before entering the premise! Don't be fooled by the small old unattractive looking shop, the ice cream is anything but ordinary. I suggest you try 'nougat' flavour.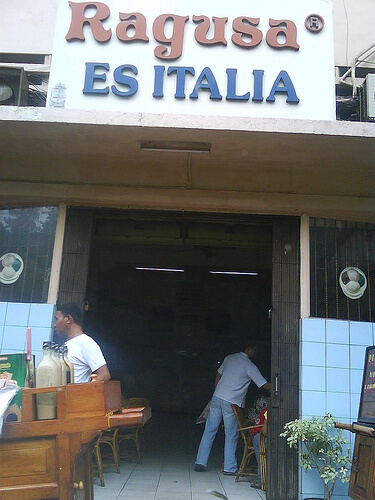 Also, make sure you stop by the 'Kota Tua' (Old city square) and have a tour in Fatahillah Museum. It is a Dutch heritage, a prison in which many were tortured. And if you are lucky, you will get a free 'Wayang Kulit' (Puppet opera) session! I get it from Mr. Alex. And the tour costs only from Rp.190000 (approx. 20 USD).
Oh and yes, if you are going to Kota Tua, make the trip on weekend, because there will be an event every weekend where they serve good indie musics and they sell merchandises for reasonable price. You will enjoy but be aware of your belonging, especially your wallet and cameras
Also in Kota Tua you may find a very very elegant cafe, right opposite the Fatahillah museum building, named Batavia Cafe. Claimed to be since the Dutch era, this cafe serve various foods and drinks for quite an 'elegant' price, yet it is worth it. The scenery and atmosphere are just........mindblowing. A good spot to relax your mind when you had enough with the crowds.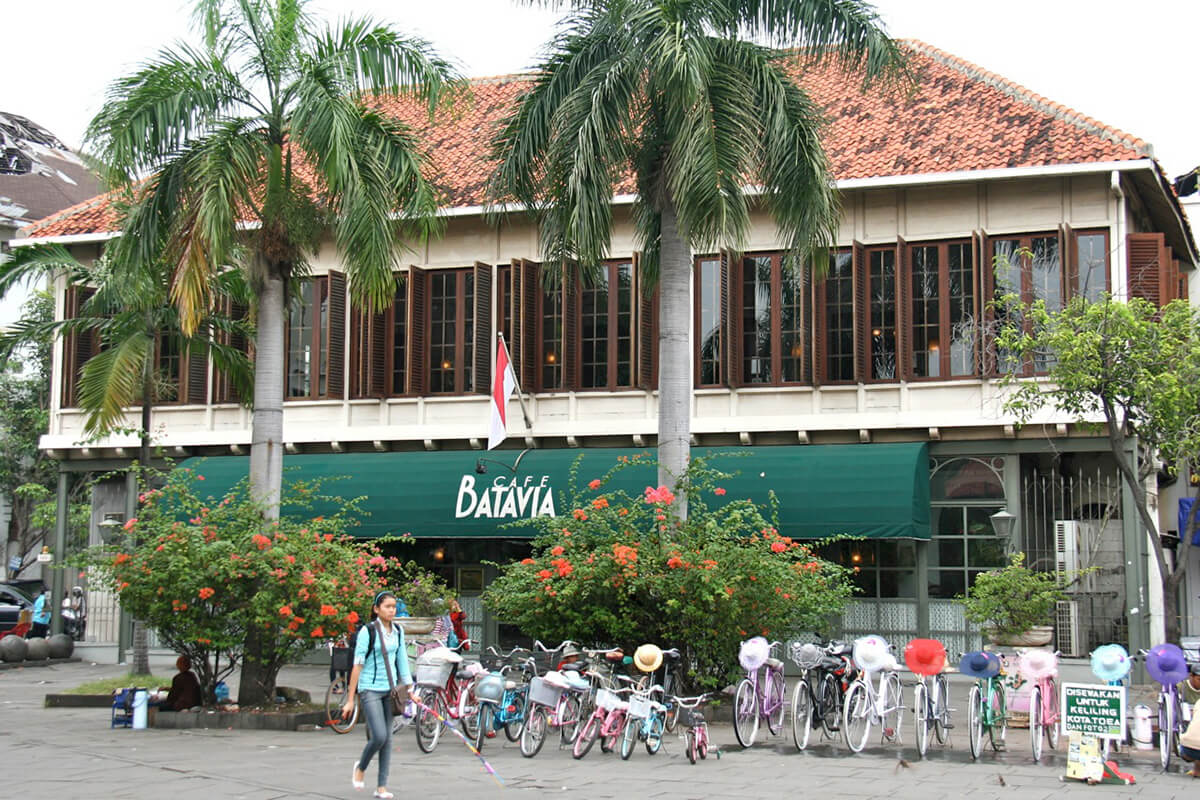 Indonesia has many various cultures and is rich with foods from each ethnic group. I must say I enjoyed all of it. Happy traveling!
  The Ultimate Unique & Off The Beaten Path Indonesia Travel Guide     Indonesia Archive