Besides being a foodie's dream location, Bologna also offers a wealth of activities where visitors can interact with its gritty, ancient and intellectual history. It is home to one of the oldest Universities in Europe where public autopsies would be held. There doctors, students, intellectuals and citizens would congregate to see the interior bodies of criminals. This room can be visited, as well as the entire University, although it isn't something I would recommend before or after eating. As for me I operate on a more sinister level where I was famished after such a visit, probably due to the extreme Summer heat and the room made of smelly pine wood which created a dizzying effect. Anyways...here are some suggestions for anyone interested in visiting the mysterious city of Bologna.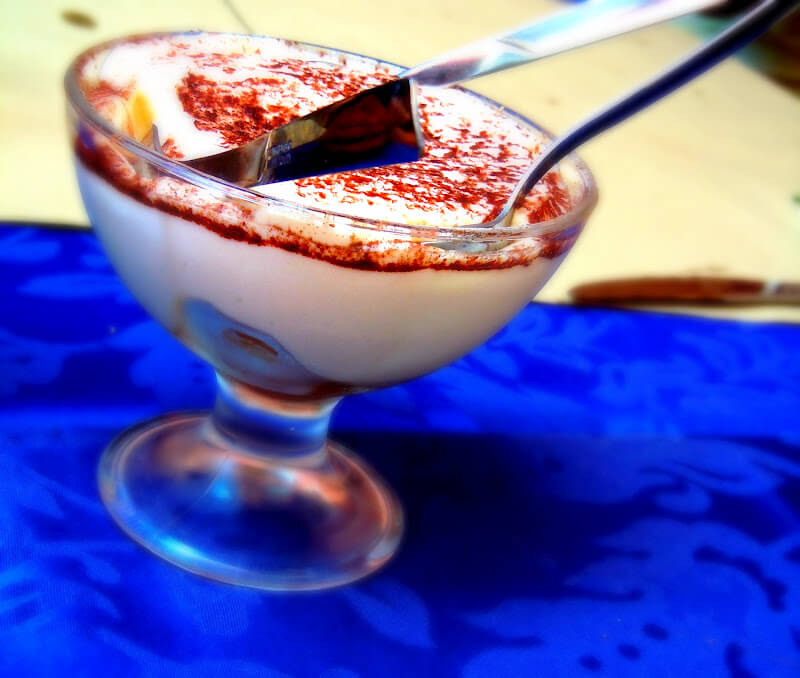 Granted, all of Italy could be considered a foodie's dream but as the food capital of Italy, Bologna is a great spot for a day-trip. I chose to stay in Florence instead of Bologna because of its history and the fact that it was so close to San Gimignano and the rest of Tuscany. I do not regret staying in Florence because it is one of my favourite cities of Italy. Bologna was perfect, for me, for a day trip, not only is the food spectacular but so are the sights around this historical city. As soon as I got off the train I was met with graffiti supporting an underground Fascism movement. However, I was told the only thing you need to worry about in Bologna, and the rest of Europe, are sly pickpockets.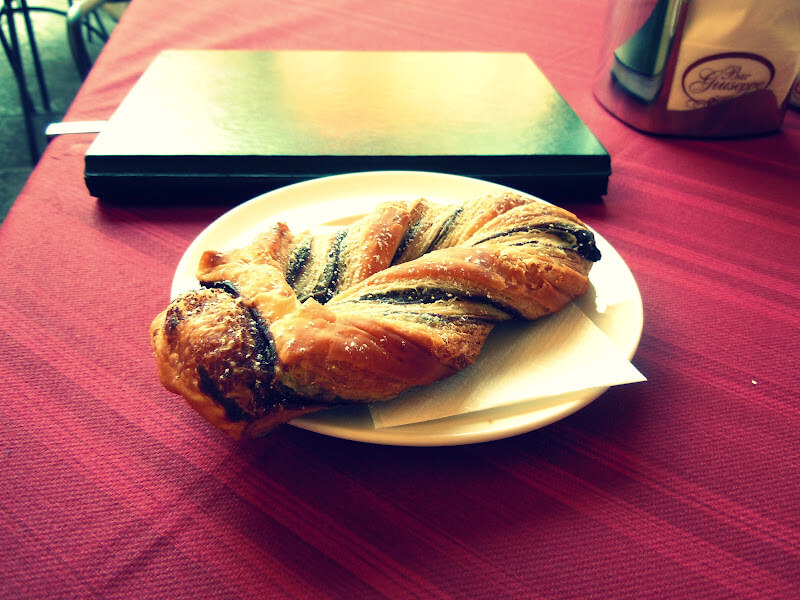 For breakfast I chose a charming cafe directly across from the San Petronio Basilica, of the Piazza Magiore. After seeing so many churches in Rome, Florence and Capri, it was surprising how Bologna's Bassilica overwhelmed me with visual excitement and this was just the exterior. I sat outside the cafe with my notebook and a flaky chocolate cornetto and the best cappuccino you will ever have, which are not hard to come by in Italy. The Bassilica also provides the perfect seating in the form of steps to people watch. Although, this is where I spotted a very obvious pickpocket who seated next to me before I went inside.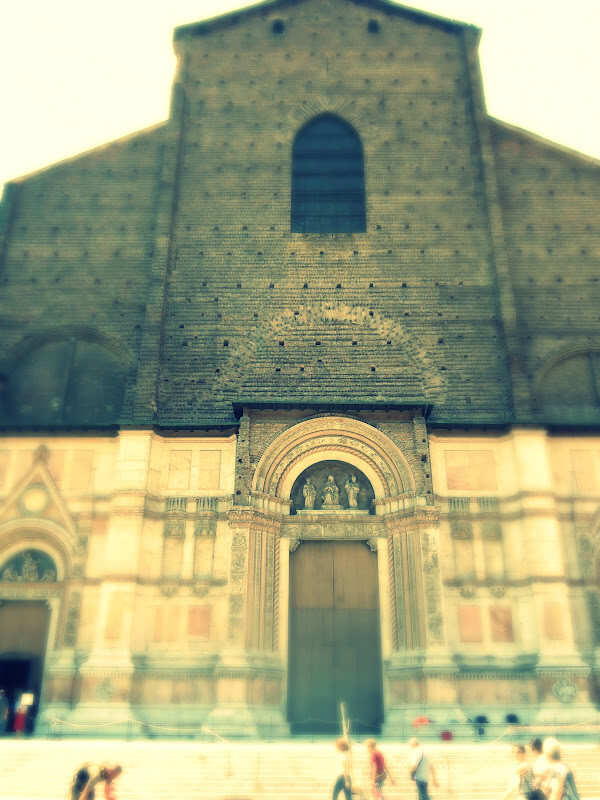 I toured the Bassilica noting the odd crucifix with hands, the detailed frescoes of hell, and the massive columns that surrounded me. Cassini's sundial, as well as meridian lines (1655) upon the floor, are contained within and denote to the importance of both religion and science during Bologna's history.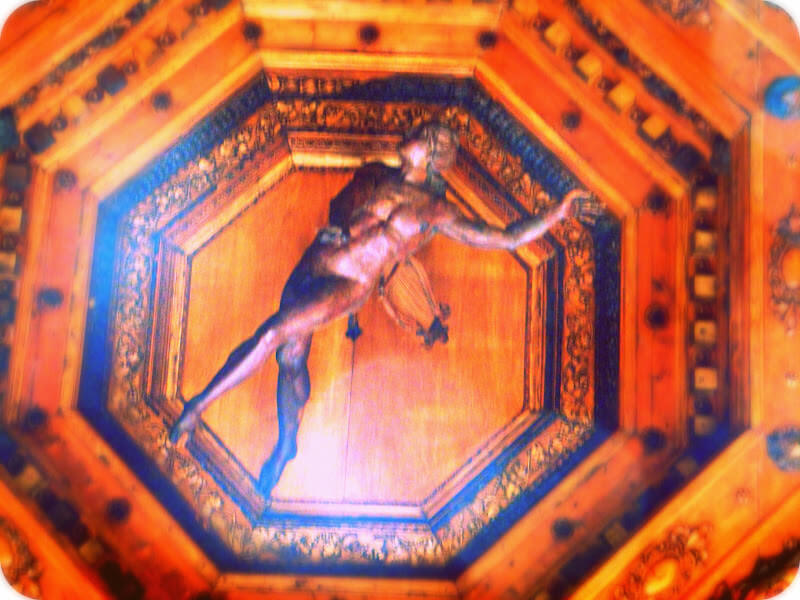 Apollo on the ceiling (Apollo was said to flay the mythological character Marsyas)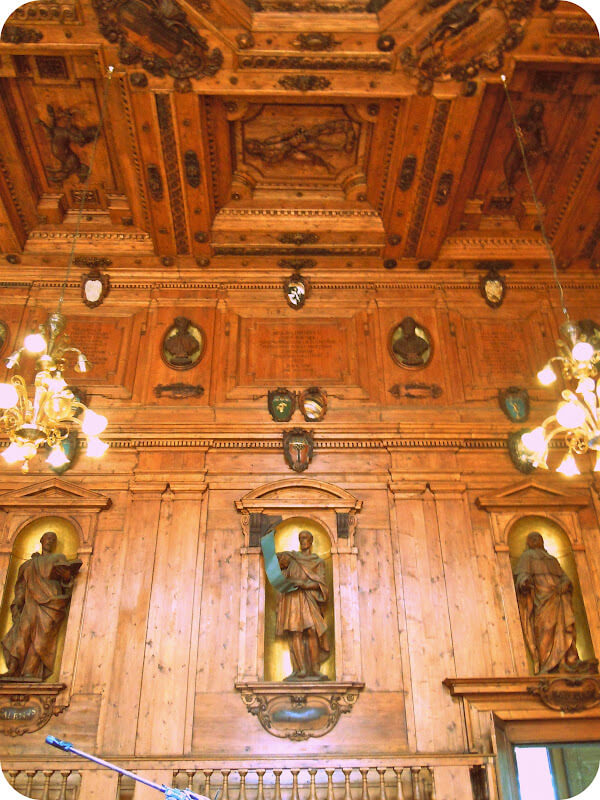 Inside University Autopsy Room
Another important visit is the University of Bologna, founded around 1088. While there I encourage you to walk, as I did, absolutely everywhere. It is a great opportunity for photography but also to stumble upon hidden restaurants that just may contain the best meal you will ever have. Surprisingly, one works up quite the appetite while sitting in the University's viewing room where autopsies were conducted for citizens to observe, so long as you have a ticket. It is a pine room with wooden bleachers and a marble table sits in the centre. If you have a talented historian in the room with you (and if it is Summer) you may feel as though you are taken back in time, with burning incense, music playing and the smell of a decaying body, I became dizzy and had to exit the room.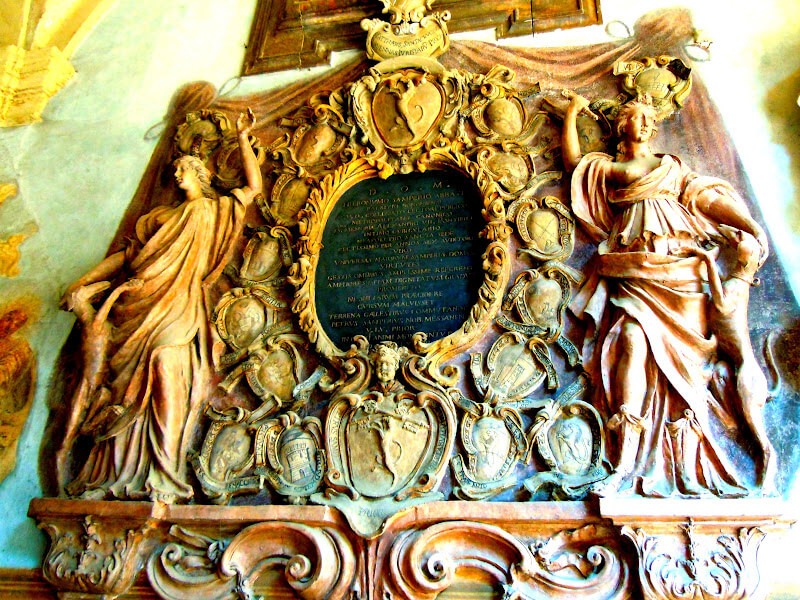 During my walk consisting of fresh air, relieved not to smell hot pine anymore, I became famished. I found a small restaurant with outdoor seating and collapsed onto my chair. The restaurant, La Clavature, would provide me with the best meal I have ever had (so far). I ordered fresh tortelloni, a larger version of tortellini, filled with flavourful pumpkin and delicious truffle oil. The sauce was light and tangy balsamic reduction. It is in Bologna that I learned of the silky deliciousness of fresh pasta and the woodsy, rich flavour of truffles – two combinations that would make any meal special.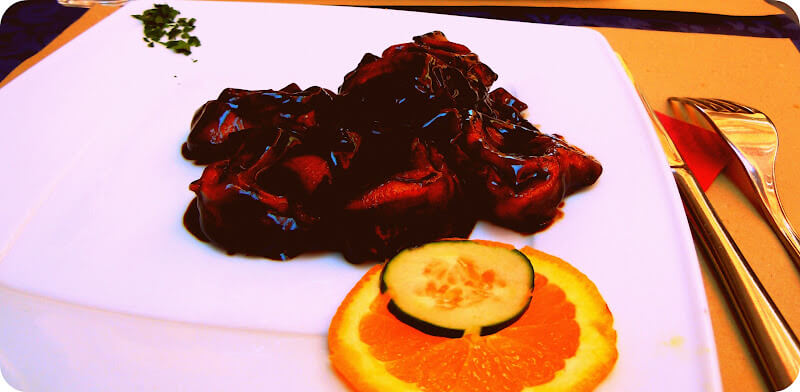 To top it off I was served a gratuitous dessert, my least favourite Tiramisu, however, I soon realized that North America has ruined me with the commercial stuff. You have not tried Tiramisu until you've had it in Italy, or at least an Italian mama has made it for you. La Clavature also caters to vegetarians and vegans.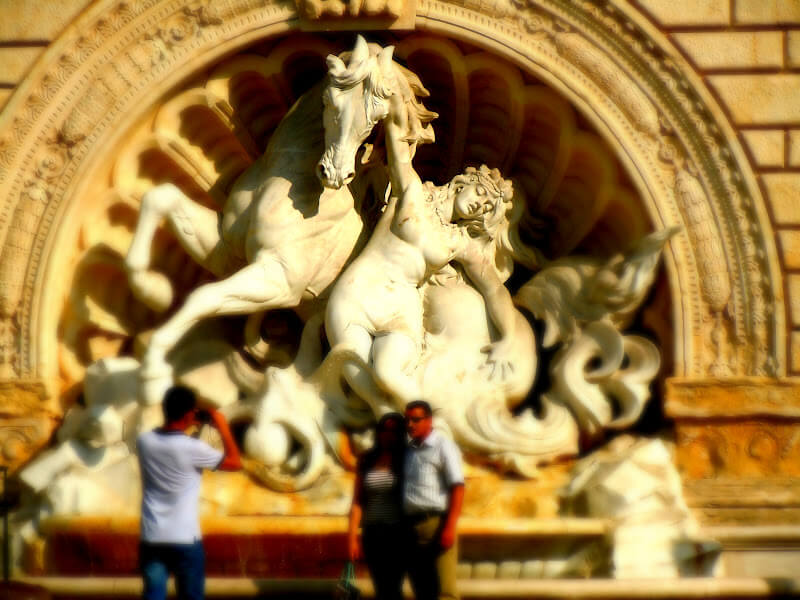 To do as the Italians, it is customary to walk off your meal. If you're still up for some touring after the best meal you've ever had, take a trip into the imagination of the Renaissance. The Museo di Palazzo Poggi, also known as The Ulisse Aldrovandi Museum, holds the most unique collection of preserved animals and in general, ways of thinking. For example, there is a long horn kept there and it is labeled a unicorn's horn, although, I can only surmise that it belongs to the Narwhal Whale.
Back in the sixteenth century Ulisse Aldrovandi wanted to compile an encyclopedia of species from around the world. He was sent preserved fish, shark heads and many other species that weren't well known at the time. I love this museum because a visitor can appreciate how far we've come in exploring the world, but also the imagination is percolated in this natural history museum.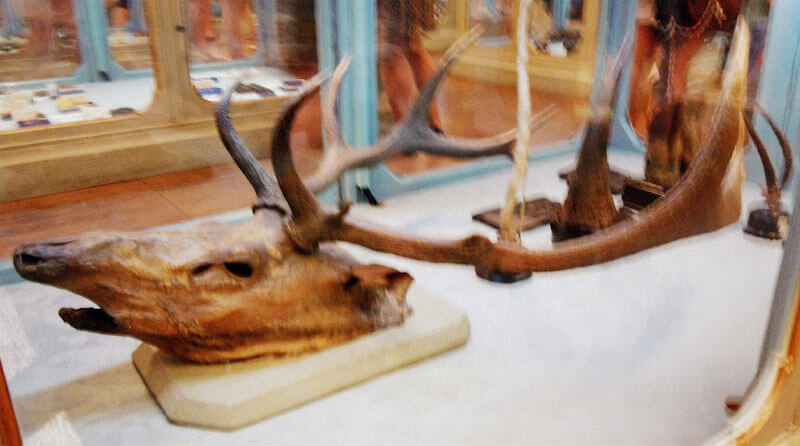 Bologna is a place of imagination, delightful food and historical curiosities that would stir the mind of any writer, artist, foodie or traveler. It is great for a day trip or even to stay if you want to have more memorable meals. But remember in Italy the hunt for great food is always worth it! So don't settle for the overpriced tourist restaurants. Be a traveler and find the real Italy!