Canada is an amazing winter destination due to its pristine beauty and wealth of outdoor winter activities. There is something for everyone here! Of course buying all your gear or forgotten items while on winter vacation is considerably more expensive than bringing them from home. So, if you are heading to Canada this winter, here is what you need for some of the most popular activities:
Elk Viewing
Getting to see winter animals in their native environment is a humbling, peaceful activity -- and a great opportunity for photographers. Edmonton, Alberta is home of the Elk Island National Park and offers some of the best winter Elk viewing in all of Canada. Don't forget:
Binoculars
Photography gear
Dogsledding
Banff, Alberta is home to the Banff National Park and an amazing destination for adventurous winter activities such as dogsledding. To avoid expensive gear rental fees, be sure to bring:
Fleece or down jacket with a wind/water proof shell
Supportive insulated winter boots (or water-resistant hiking boots) above the ankle
Goggles or sunglasses
Lip balm to protect against the cold, dry winter winds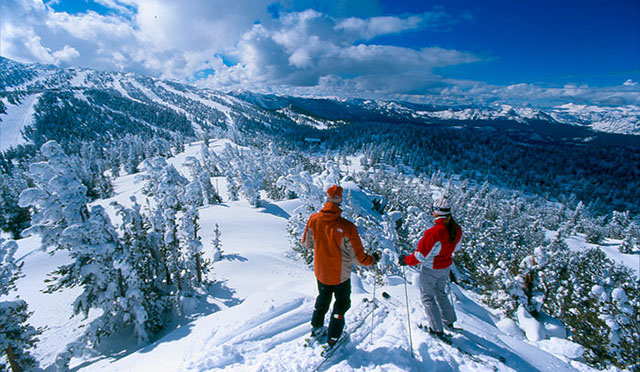 Skiing
Canada has no shortage of skiing destinations for people of all skill levels, however Whistler, British Columbia is consistently ranked as (one of) the top ski destination in Canada. It not only is fun for kids and adults, but also has plenty of non-skiing activities as well, including snow tubing and snowcat tours. For those who plan to go skiing, do not forgot to bring:
Thick, waterproof parka with a hoodie
Supportive insulated winter boots (or water-resistant hiking boots) above the ankle
Any ski gear you own that is not too cumbersome to bring (to avoid high rental fees)
Winter Festivals & Events
For seasonal festivals, shows and events, there is nowhere better to be than Quebec. Food festivals. Holiday shows. Performances and events a plenty. There is something new to do every day here during winter. However the pinnacle of all Canada's winter festivals is the Quebec winter carnival, Le Carnaval de Québec. It is one of the world's largest winter festivals and includes parades, parties, ice sculptures, sleigh races, shows, amusement rides and more.
What to bring to Le Carnaval de Québec?
Your appetite -- there are plenty of wonder winter foods and delicious dishes available
A swimsuit!
Why your appetite? The carnival also includes the "Bain de Neige" or snow bath. The unique challenge is something unique that you won't soon forget!
Everything Else
When it comes to general outdoor activities and family fun, Mississauga, Ontario is a great choice. There is plenty of great ways to pass the days outside. Some of their most popular activities include tobogganing, snow-shoeing, cross-country skiing, and ice skating. Of course there are also lots of great festivals, events and even indoor activities as well. Just don't forget:
To bring a great attitude and be ready for a fun winter vacation!
  One final note: do not bring any cotton clothing. Cotton (including blue jeans) absorbs moisture and when combined with the cold, snowy Canadian winter, can easily cause hypothermia.