Are you planning on visiting Quebec this year? Whether for a quick weekend getaway or a family vacation, there are so many things to do and discover here. Quebec is a unique, history and culturally rich province with a very diverse geography. As Canada's largest province, it covers over 1.6 million square kilometres. It extends from Canada's Arctic to the US borders of New York, Maine, Vermont and New Hampshire.
Quebec's first inhabitants were aboriginal peoples. In fact, the word Quebec means "where the river narrows" in Algonquian. Today, a diverse population lives across the territory, mainly in the province's urban centres such as Montreal. The official language is French – however there is no need to worry if you don't speak the language as most Quebec tourism destinations offer a bilingual customer service (French and English).
Without further delay, here are the top 10 Quebec destinations you should visit in 2017.
1. Quebec City
Quebec City is the province's capital. Known for its European charm, impressive landscape and delicious cuisine, Quebec City is a must-see destination at least once in your lifetime. Located on the coast of the St. Lawrence River, approximately 260 km North-East of Montreal, Quebec City has a rich 400-year history and was designated as the second-best destination to visit in Canada by USA Today.
Old Quebec, a UNESCO World Heritage site, is a well-preserved fortified city that must not be missed. Discover its impressive architecture, cobble stone streets and important historical landmarks. Other items you should include on your list are the Montmorency Falls, Jacques-Cartier National Park, Île d'Orléans and Saint-Anne-de-Beaupré basilica, one of the oldest pilgrimage sites in North America.
  Learn more about places to visit in Quebec City.
2. Montreal
Montreal is Quebec's largest urban centre with over 3.6 million inhabitants. This cosmopolitan city has a very diverse ethnic population with 120 different communities. It truly is a vibrant city and it is known for its unique culture, fine dining, impressive architecture and active artistic scene.
There are so many things to do in this Quebec metropolis. From internationally acclaimed music festivals such as the Montreal International Jazz Festival to Montreal's Old Port, many art museums, famous restaurants and cute neighbourhoods, you will undoubtedly fall in love with this beautiful city.
  Learn more about Montreal today.
3. Gatineau/Ottawa
Gatineau is the fourth largest city in Quebec. Tourism in this city is well established as it is just across the river from Ottawa, Canada's capital. It's approximately 2 hours West of Montreal and is a perfect destination for a weekend trip. Not only does it offer stunning views of Parliament Hill and great museum experiences (the Canadian Museum of History and the Children's Museum are worth visiting), Gatineau is also a prime destination for outdoor activities.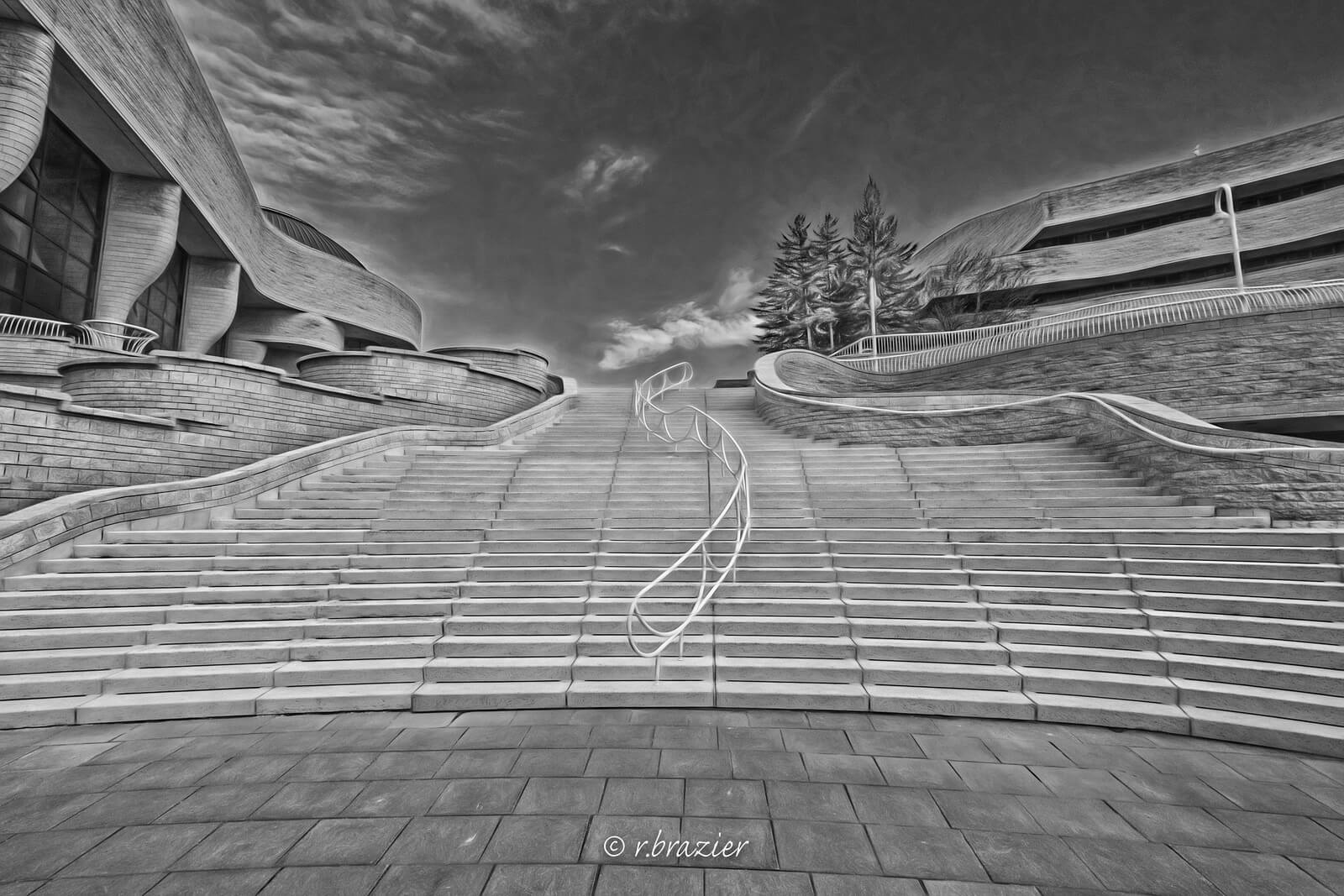 via Ron Brazier
Explore Gatineau Park and its hiking trails, lakes, breathtaking lookouts and bicycle paths. You can also visit the nearby villages of Chelsea and Wakefield and discover their quaint shops, cafés and local artisans.
  Learn more about things to do in Gatineau.
4. Tremblant
Tremblant is a popular holiday destination for Quebecers as well as international tourists. Known for its famous ski resort and picturesque village, Tremblant can be enjoyed all year round. Located in the Laurentians, this Quebec village is approximately an hour and a half away from Montreal and two hours away from Gatineau and Ottawa.
Tremblant is the ideal place for those who enjoy the outdoors as it offers a wide range of activities, from hiking to canoeing, zip lining, skiing, golfing and much more. Plan your getaway today by visiting Tremblant's official website.
5. Baie-Saint-Paul
Located in the stunning Charlevoix region of Quebec, Baie-Saint-Paul is approximately 4 hours away from Montreal and 1 hour and 15 minutes away from Quebec City. Known for its beautiful landscape and impressive artistic scene, Baie-Saint-Paul is one of the province's national treasures. Offering stunning views of the St. Lawrence River and surrounding mountains, this village is a great place to visit for a romantic weekend or even a family getaway.
Whether you're hitting the ski slopes at the Le Massif de Charlevoix or hop on board the Charlevoix Train for a 125 km cruise through the Charlevoix region, you won't regret visiting this picturesque Quebec tourism destination.
  Discover Baie-Saint-Paul's must-sees and dos.
6. Gaspésie
Quebec's Gaspésie region offers stunning mountain views and a rich seaside experience. Although it is several hours away from Montreal and Quebec City, this beautiful peninsula on the coast of the Atlantic Ocean is worth visiting.
Gaspésie is home to one of the country's top national parks, La Gaspésie and Forillon National Parks. From whale watching to sea kayaking, hiking, fishing, moose watching and kite surfing, there are so many things to do in this Quebec region. Discover the famous Percé Rock and Chaleur Bay, or enjoy fresh seafood in one of its many local restaurants.
  Learn more about Gaspésie.
7. Sept-Îles
Sept-Îles is located on the North Shore of the St. Lawrence River, in Quebec's Côte-Nord region. Known for its beautiful nature, Innu culture and 500-million-year-old archipelago, Sept-Îles is a must-see destination for lovers of the outdoors.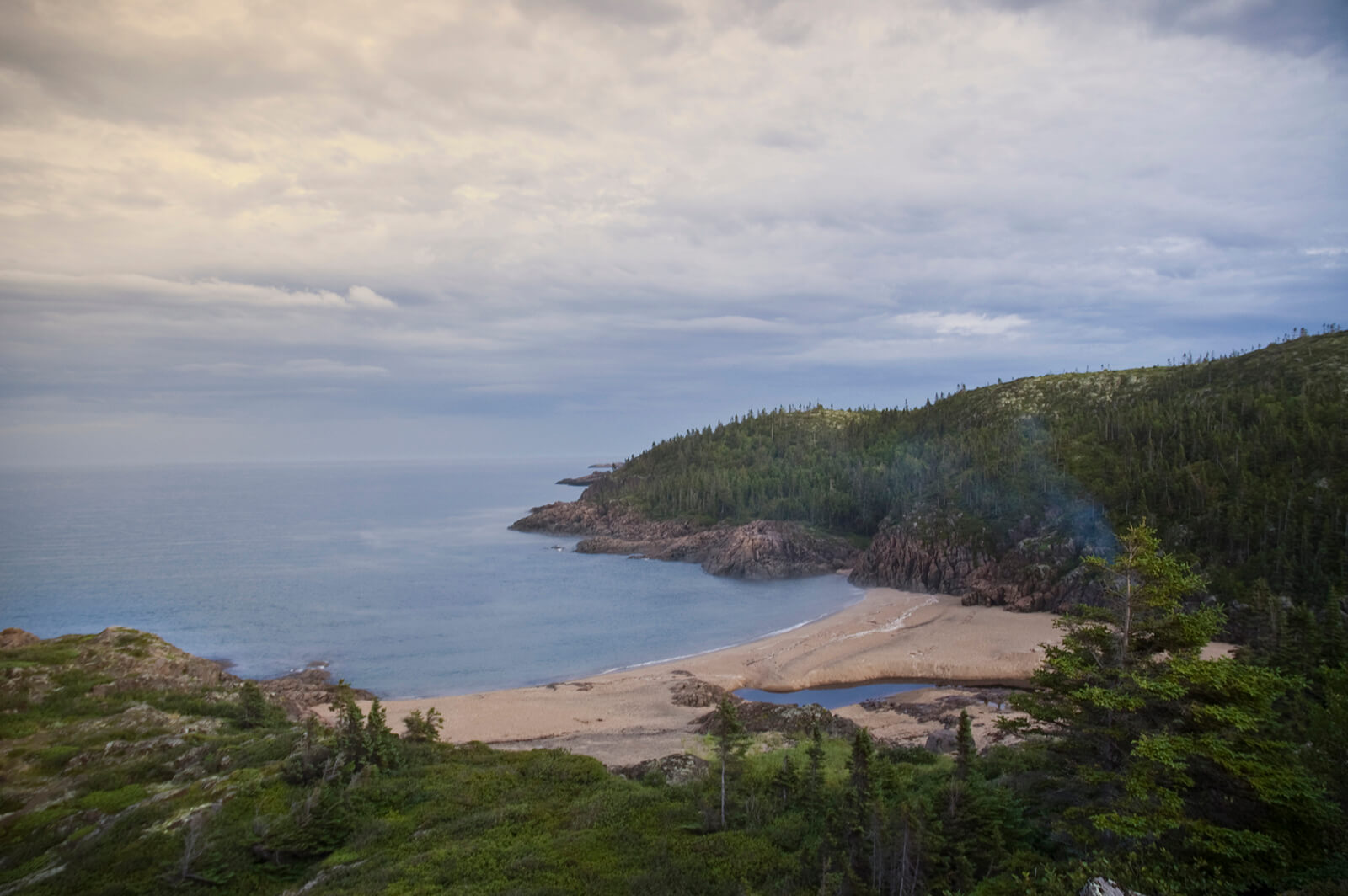 Beach near Sept-Îles via simonippon
Located approximately 11 hours away from Montreal, Sept-Îles is best enjoyed through the course of several days. Stay overnight at the local Gouverneur hotel and take part in a wide number of activities, including canoeing on Lac des Rapides, camping on Grande Basque Island or discovering Innu culture at the Shaputuan Museum.
  Learn more about Sept-Îles today.
8. Saguenay-Lac-Saint-Jean
Saguenay-Lac-Saint-Jean is another Quebec region worth visiting at least once in your lifetime. It is one of the province's largest regions, covering over 95,000 square kilometres. Located on the North Shore of the St. Lawrence River, it is home to one of the most beautiful fjords in the world, the Saguenay Fjord.
No trip to Saguenay-Lac-Saint-Jean would be complete without visiting the Fjord-du-Saguenay National Park, another one of Quebec's national treasures. It is the ideal place for hiking, kayaking, camping and even beluga watching.
  Learn more about Saguenay-Lac-Saint-Jean.
9. Sherbrooke
If you're visiting Quebec for the weekend, Sherbrooke is a great place to start. Only 45 minutes from the US border and an hour and 90 minutes from Montreal, this city offers a wide range of activities for all to enjoy.
Explore Sherbrooke's downtown on foot, dine in of its many fine restaurants or take a leisurely stroll through the local Nature Science Museum and impressive art galleries. Sherbrooke is also a great place to relax as it houses some of the best spas in the province, Spa Algua-Sulis (website in French only) and Strøm Spa.
  Learn more about Sherbrooke today.
10. Montebello
Just like Gatineau, Montebello is in the Outaouais region of Quebec. This internationally renowned holiday destination offers many activities for the whole family to enjoy, from fishing, hunting, golfing, hiking and even horseback riding. If you're in town, make sure you visit Parc Oméga, a wildlife reserve with wolves, moose, elk, bison and bears.
You can also visit the Manoir Papineau National Historic Site, an impressive 19th-century estate with great historical value. Take a tour of the manor and its grounds and admire the beautiful views from the Ottawa River. If you're visiting Gatineau and Ottawa, do stop by Montebello for the day.
  Learn more about Montebello.
We hope you enjoyed our Quebec travel guide. We hope to see you soon in one of our beautiful regions!
Want more Canada?     Canada Travel Guides & Ideas