Everyone travels differently, but one thing we all need is somewhere to sleep. Frequent travelers easily get bored with the predictable cookie-cutter chain hotels but even occasional travelers can — and should — want to stay somewhere truly unique. It turns a mundane trip into a vacation that you cannot stop talking about when you stay in a quirky three-bedroom boutique hotel or a boatel. (And yes, that is exactly what it sounds like.) The next time you are in Toronto, check out one of these amazing hotels:
Drake Hotel
The only thing that the Drake Hotel exudes more than quirkiness is sophistication. This classy, yet surprisingly affordable, downtown Toronto hotel is a cultural landmark and so hip it is credited with reviving the West Queen Street West district firsthand. Each room has vastly different themes which will leave you settling for one based on design, not size. Of course, my personal favorite is the Crash Pad — how could you not want to stay there?
Making Waves Boatel
Proud to be Toronto's only boat bed-and-breakfast since 2011, Making Waves Boatel is open four short months a year (otherwise known as Toronto's summer season, from June through September). It is perfectly situated right in the heart of the downtown waterfront and is the perfect place to wake up every morning. Guests are given access to the entire three-story boat, which can even be privately chartered for families or business travelers.
Gladstone Hotel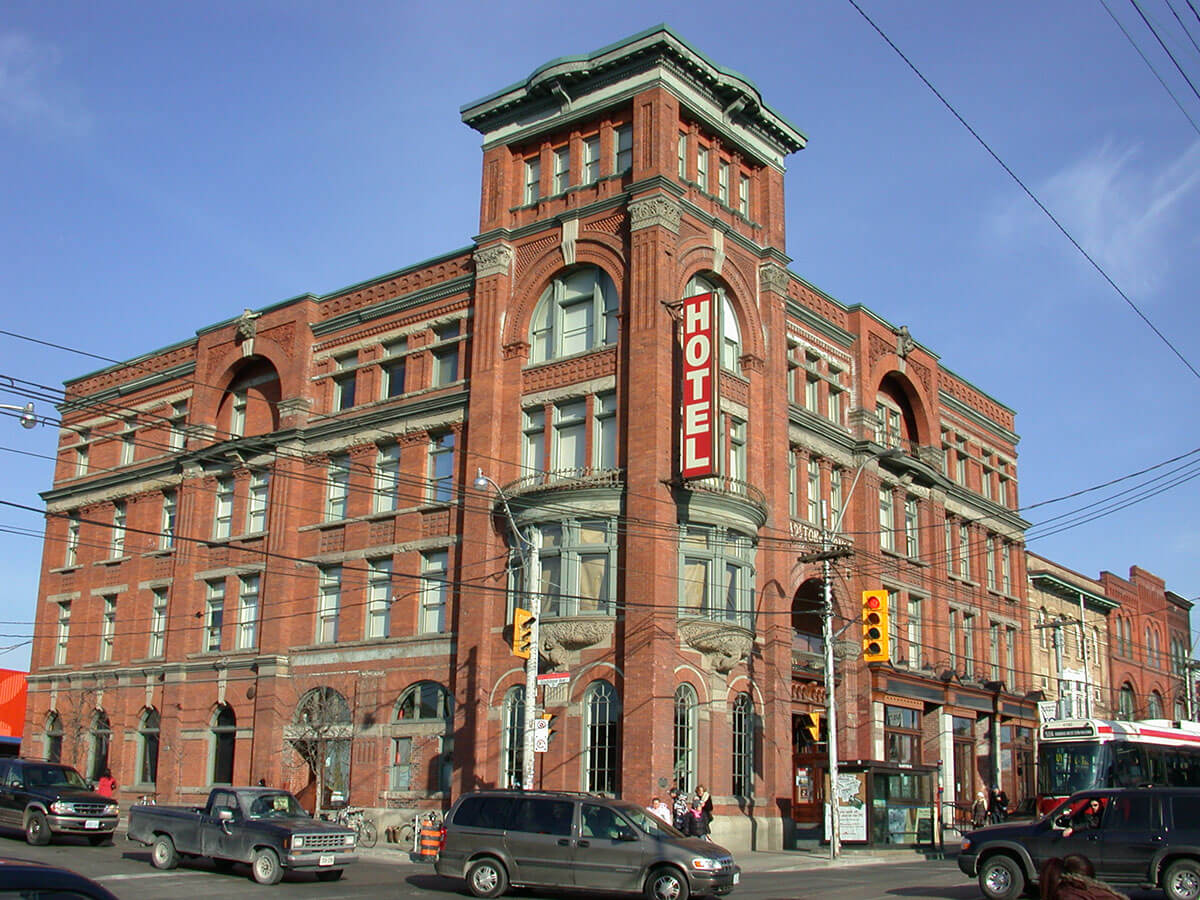 In the late 1990s, this was not the type of place you wanted to be caught dead in. However, in 2002 a local architect purchased the property and with the help of his daughters turned it into the pride of all of Toronto. The Gladstone Hotel is hands-down the premiere boutique hotel that is driving people wild with it's superbly artistic design and flawless style. A perfect fusion of Victorian class and modern luxury, prices range from $150-$400 but are well worth it. Each unique room was custom designed by a local artist and will make your jaw drop.
Baldwin Village Inn
Quietly tucked away in a residential neighborhood near the University of Toronto, this 6-bedroom inn has been raking in the awards and accolades since it opened nearly a decade ago. The Baldwin Village Inn was built back in the 1880s, but has since been extensively renovated. Although the exterior still exudes an air of the classic European elegance of years past, the interior has been contemporarily fitted with every modern convenience you have come to expect.
Madison Manor
This fully restored Victorian mansion is quirky and cool just by itself, but there is one big feature that puts it over the top: the Madison Avenue Pub. As you might have guessed, the Pub is conveniently connected to the Manor and every bit as posh. It is also one of the most popular University of Toronto bars and, as such, is a great place for a craft beer and a well-cultured conversation before turning in for the night.
See More       Canada Travel Guides
  flickr   //   csaila