Costa Rica's #1 Hidden Backpacker Gem is Perla del Pacifico
Hands-down the country's best hostel and a must visit for any travel lover!
Located on a four-mile long sand peninsula, Puntarenas is a coastal fishing town that also supports a lot of tourism. While there we happened to stumble upon this magnificent mansion turned hostel on the northern shore, the Perla del Pacifico, my most highly recommended lodging option in all of Costa Rica. This place will shock and amaze you, instantly transporting you to a tranquil environment far from Central America -- you have to see it to believe it, there is no other way to put it.
As Puntarenas is lacking in both hostels and hotels, Perla del Pacifico is the only one you will find without having to taxi it back 30 minutes further deep into the mainland. Even more conveniently, it is located on the same block as the Calypso Cruises office and dock. Right after we came back from Tortuga Island we were able to walk 60 feet and be at our new home.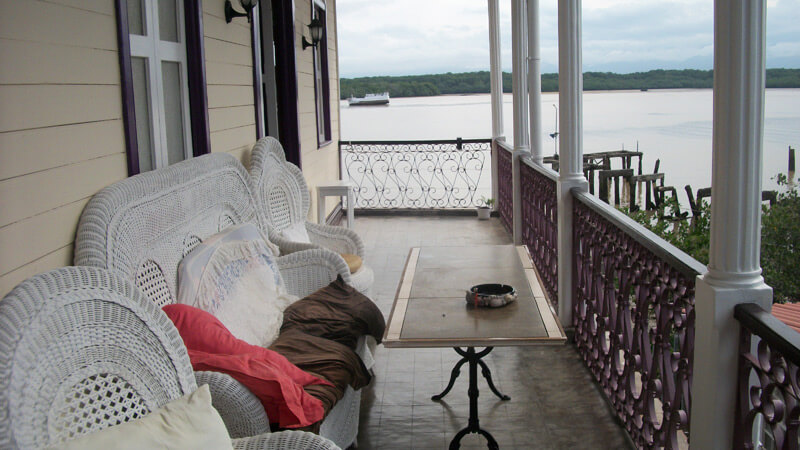 Outside on the wraparound balcony of the Perla.
Walking through the front doors you are greeted by a beautiful marble staircase that leads you either to the main level with the jacuzzi and outside courtyard, amongst other things, or upstairs to the kitchen and dining room, two guest rooms, and wrap-around balcony.
As if the house itself was not exquisite enough, it is stocked full of artwork and collectibles from all corners of the globe. This is undoubtedly due to the the owners, Michael and Elisabeth, connoisseurs of the world. Be it canvases of Audrey Hepburn, old Asian artwork, rare drawings, original pictures of Salvador Dali and his wife, or any one of a thousand other exquisite -- yet perfectly placed -- collectible pieces of artwork and sculpture, everything seems like it is in just the right spot.
Sound good? Well, it gets better. How do you become world connoisseurs? By traveling the world. And that is exactly what Michael and Elisabeth have done. From the minute we walked in the door the conversation just flowed endlessly! Michael has some of the most fantastic stories to tell, Jared and I frequently got lost in the most random yet intricate conversations with him and his wife. Regardless of whether you are a first-time traveler or cultural enthusiast, travel blogger or gap year adventurer, you will feel instantly at home here, I guarantee it. Make sure to view the many pictures below.
  From the owners, Michael and Elizabeth
We - French/German artist couple - just finished restoring a historical mansion - national patrimony - that has been build in 1920 and graciously combines Venetian & Caribbean architecture. To support the project, we rent two exquisitely furnished bed rooms, each containing a modern bath room. You are going to have free use of our kitchen, dining room, salon, jacuzzi, a lovely garden with grill-pavilion and petanque-court and many other amenities of our palace.
  I took way too many pictures while staying at Perla del Pacifico. This is but a fraction...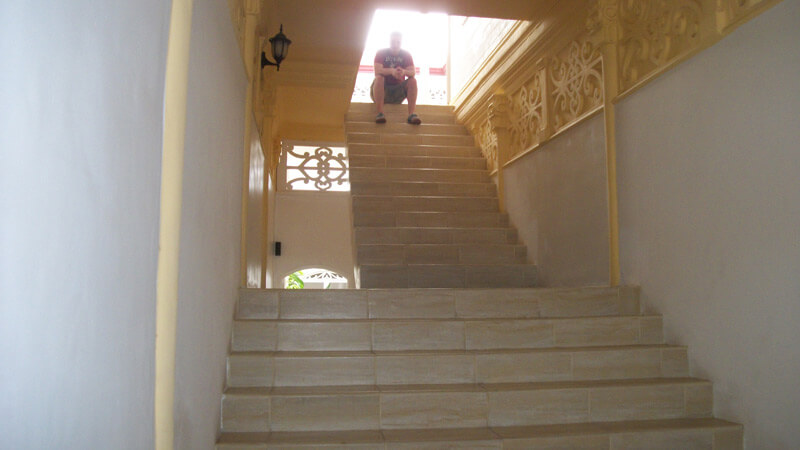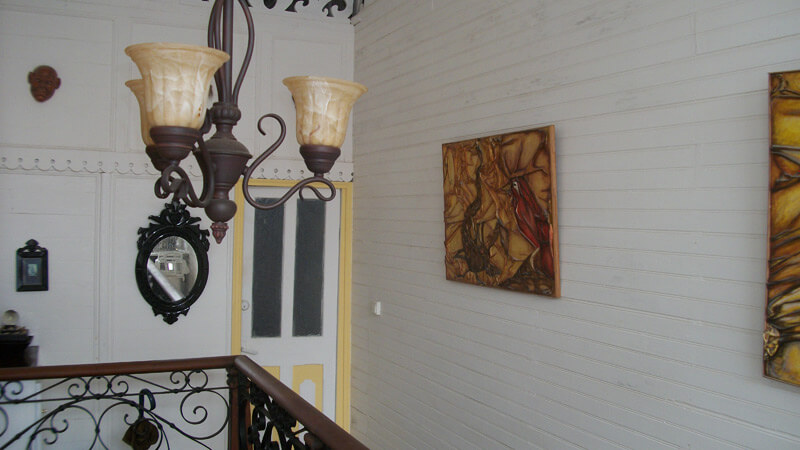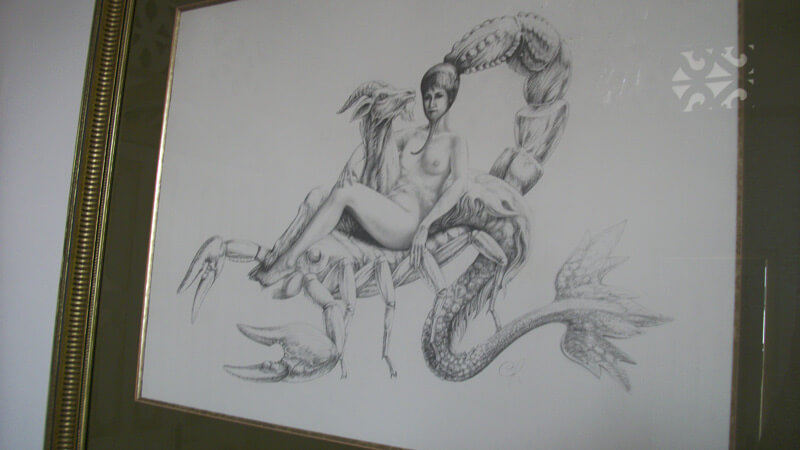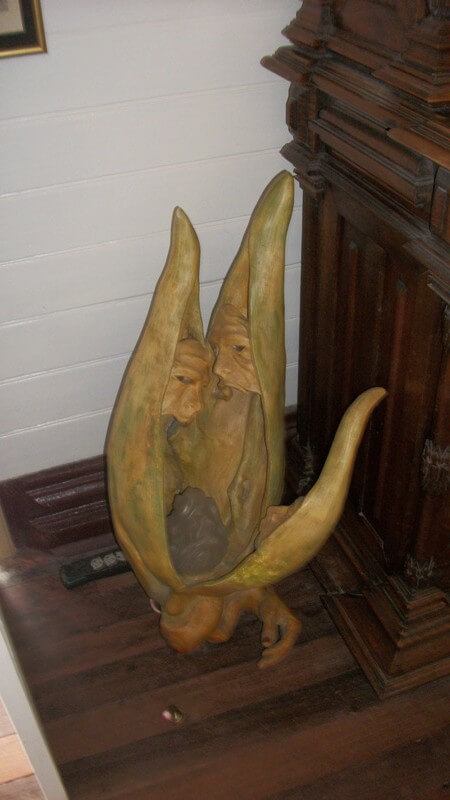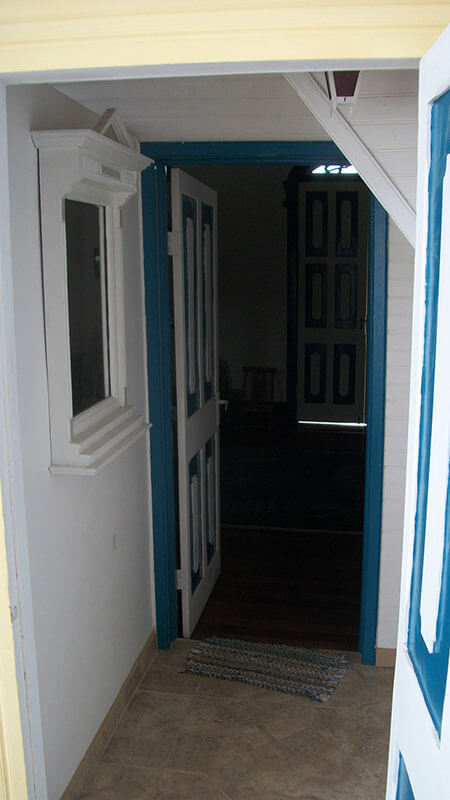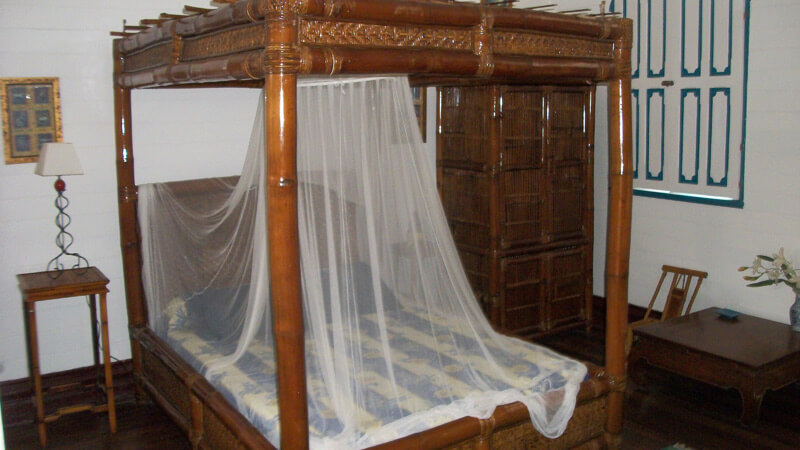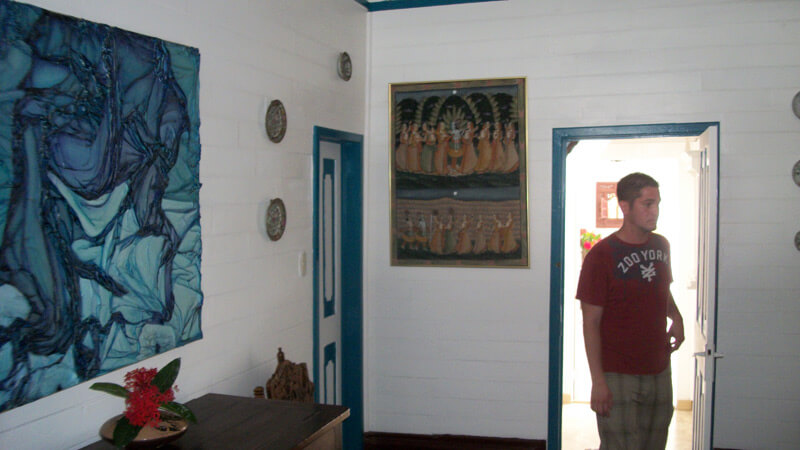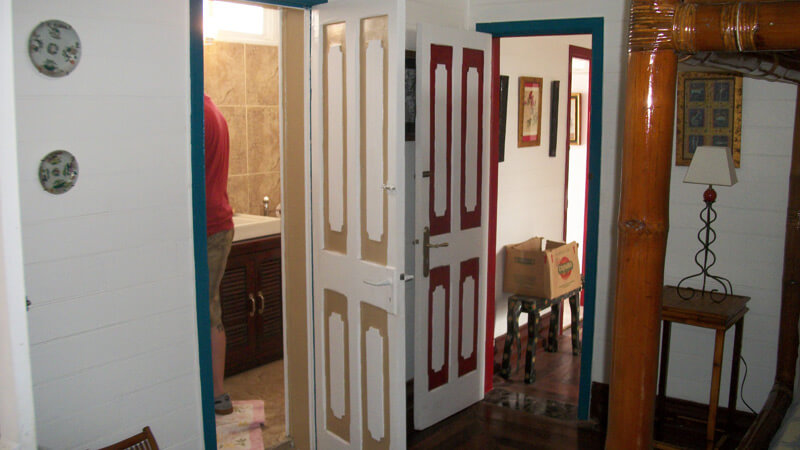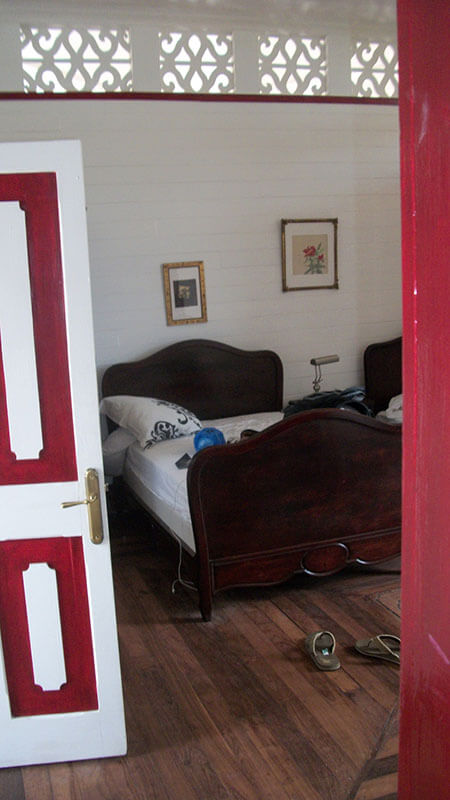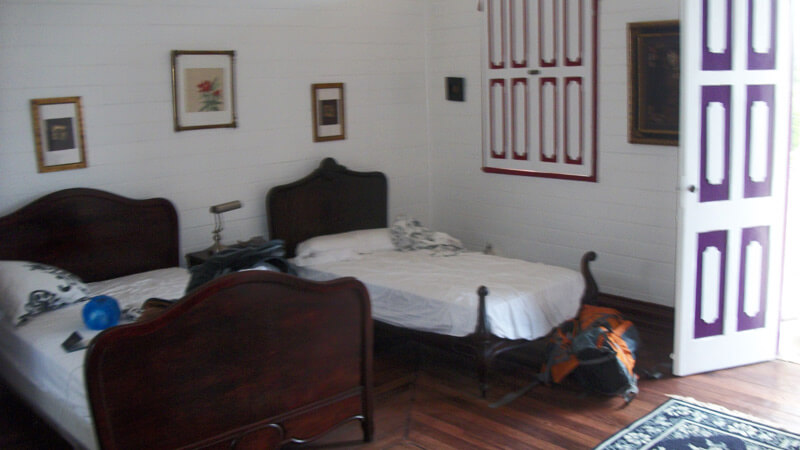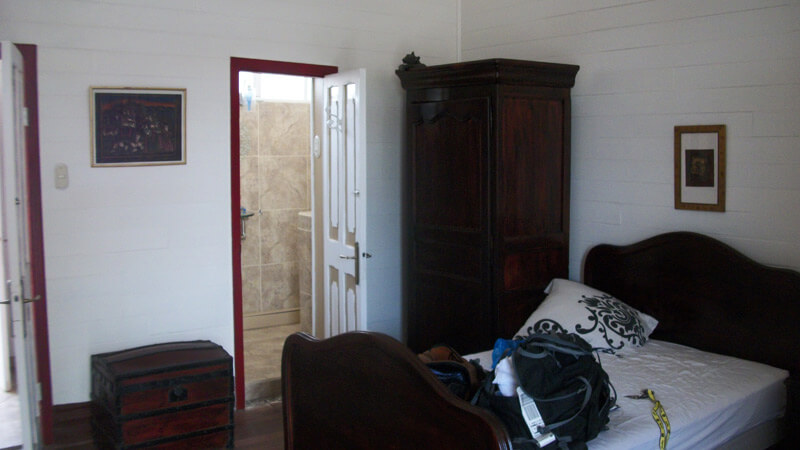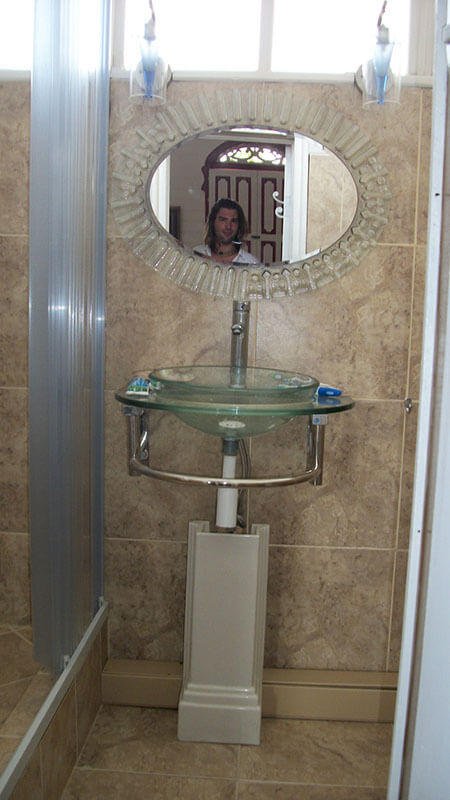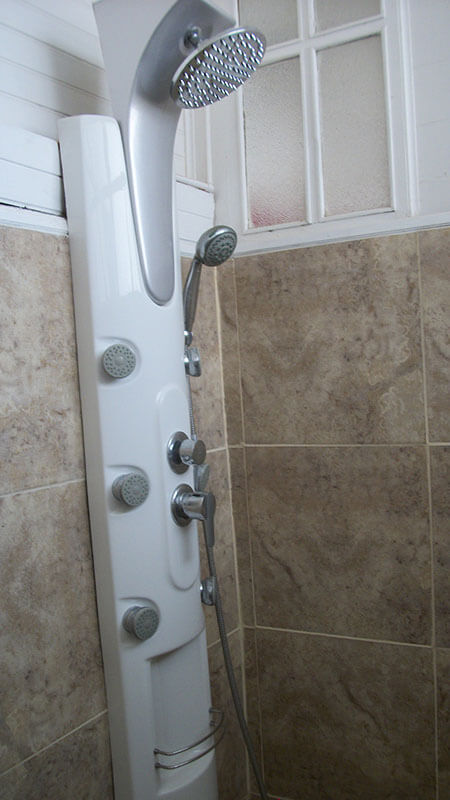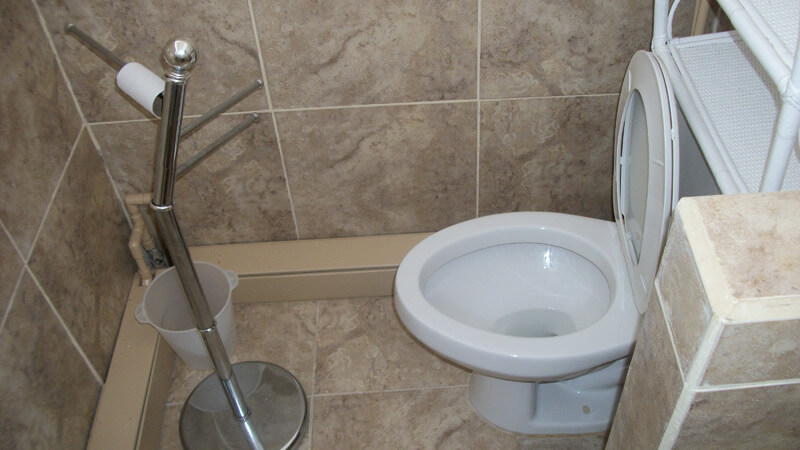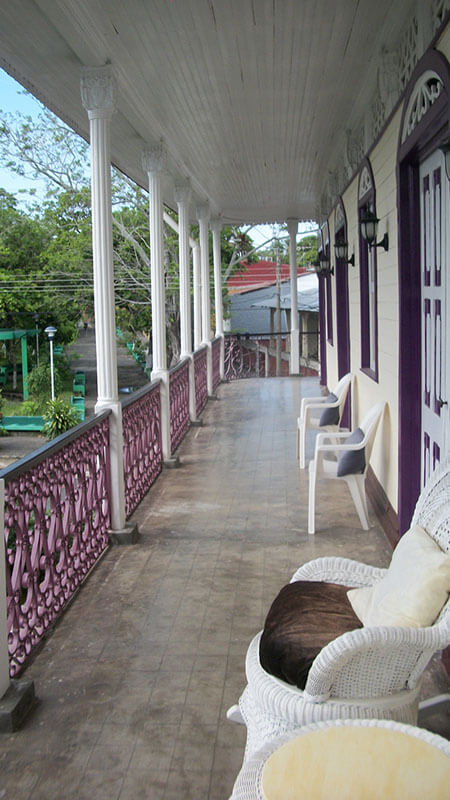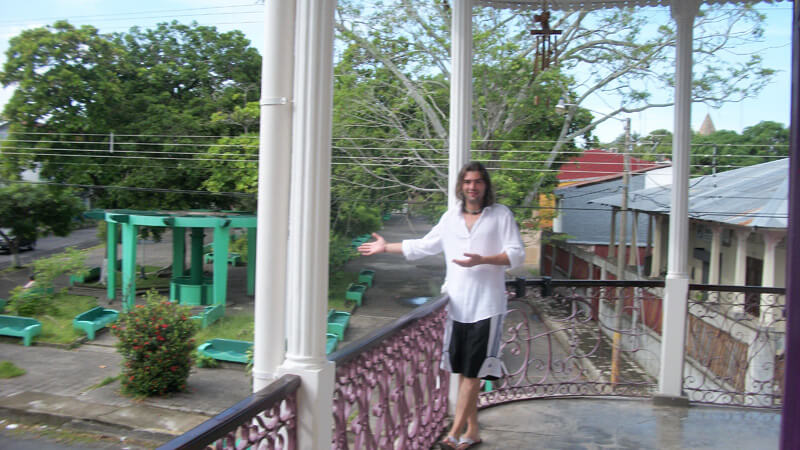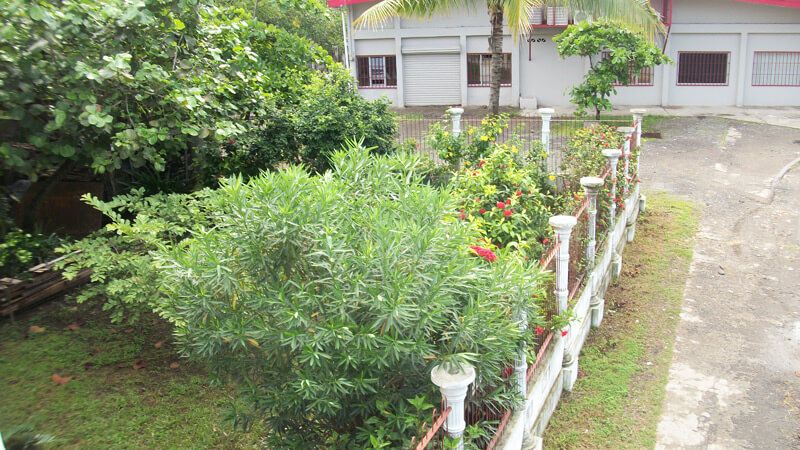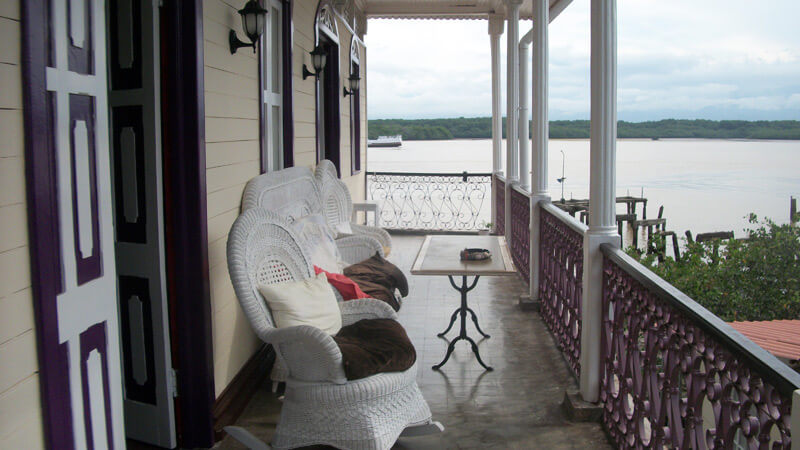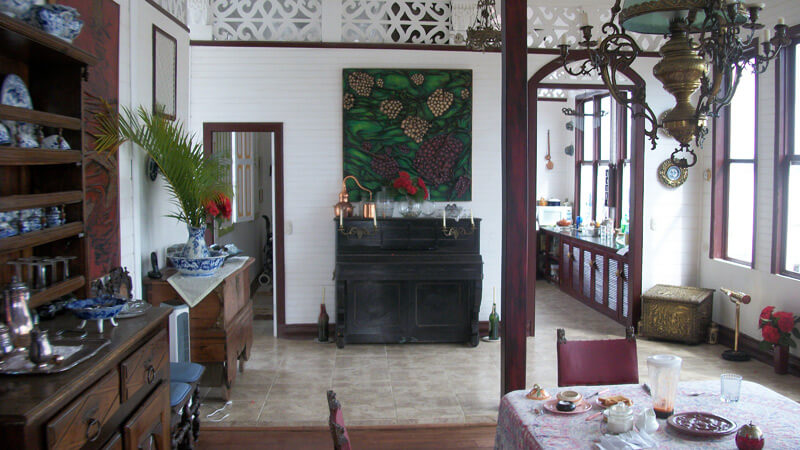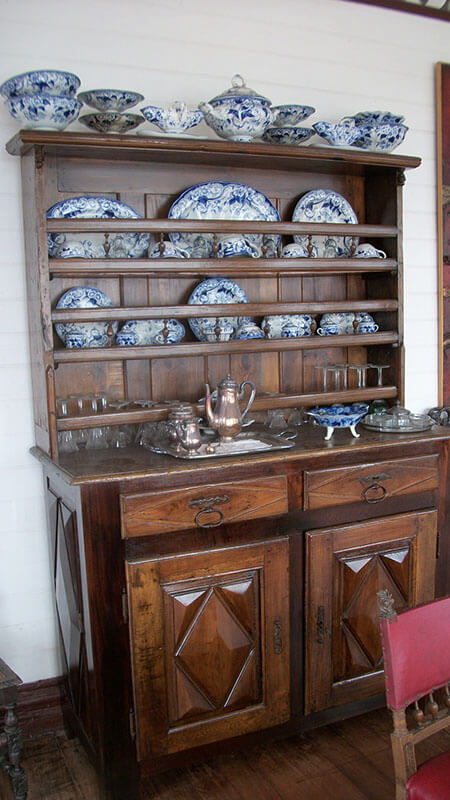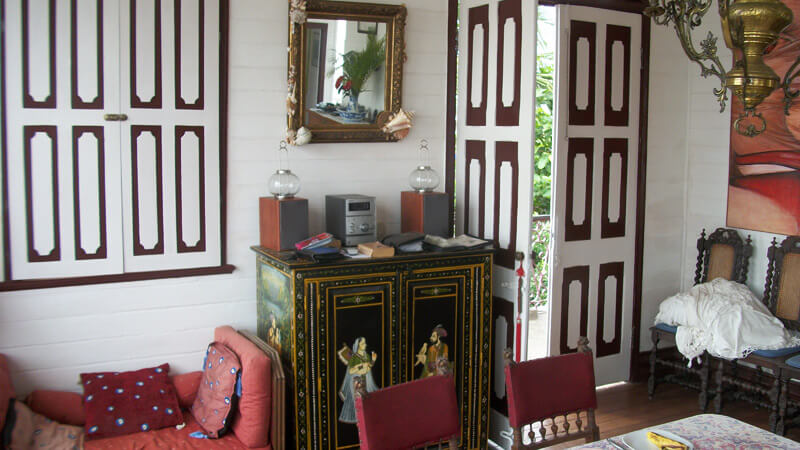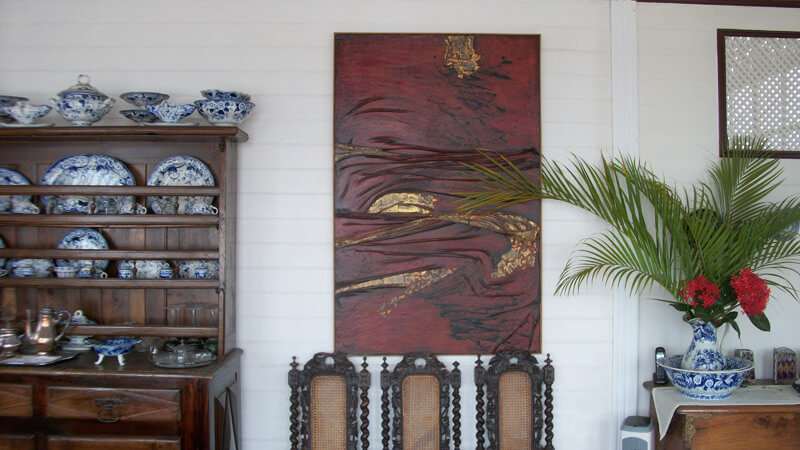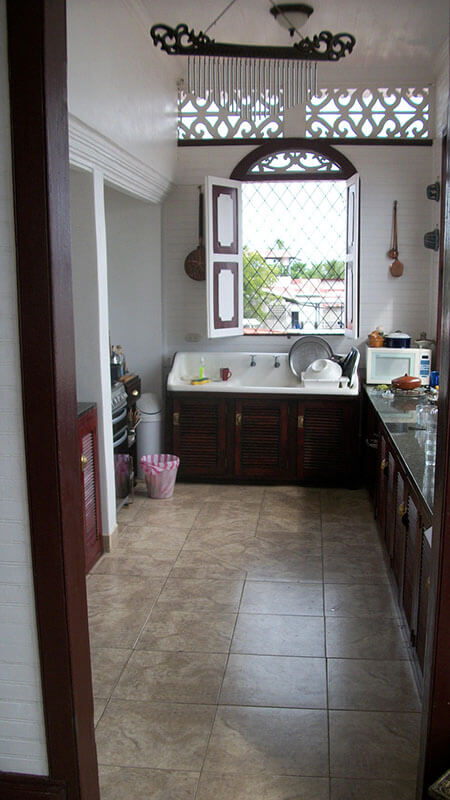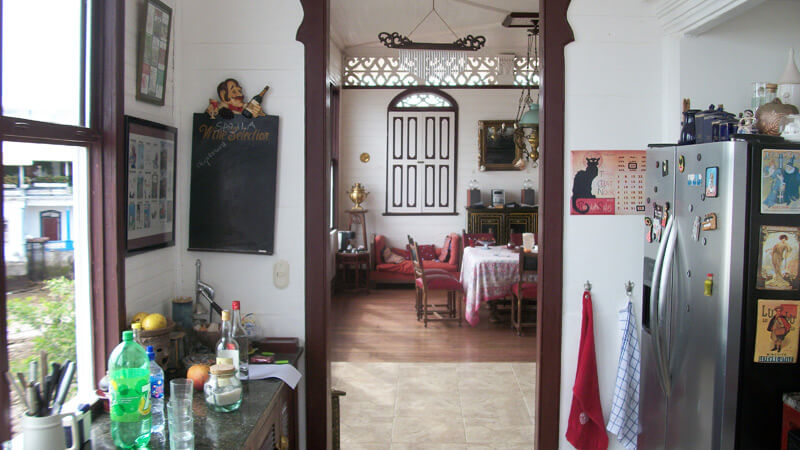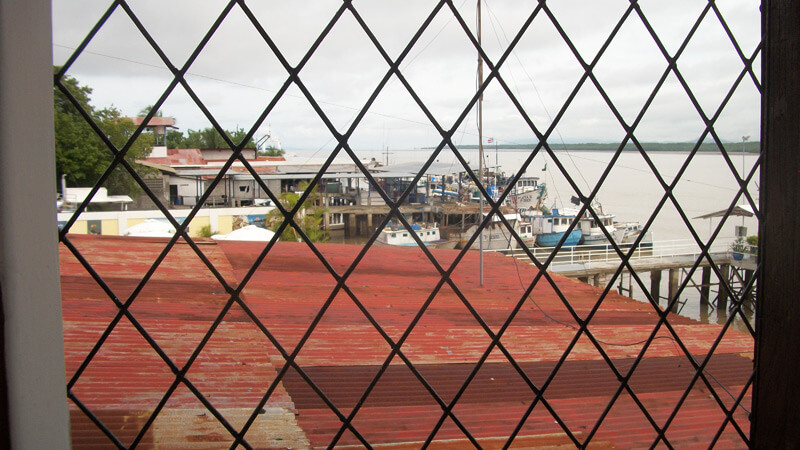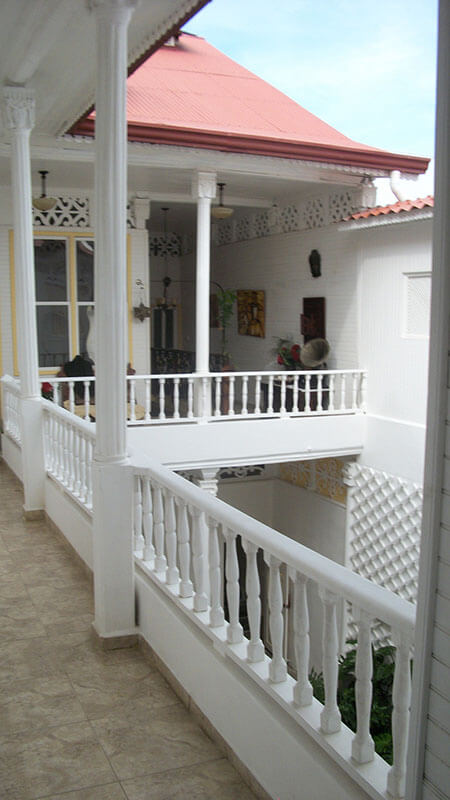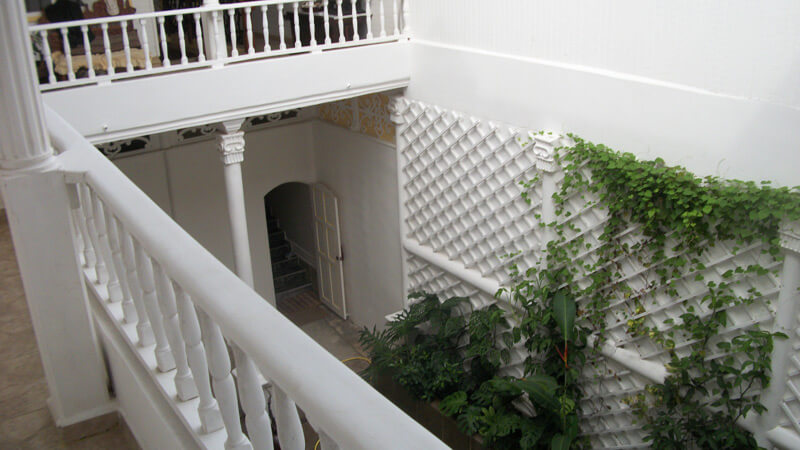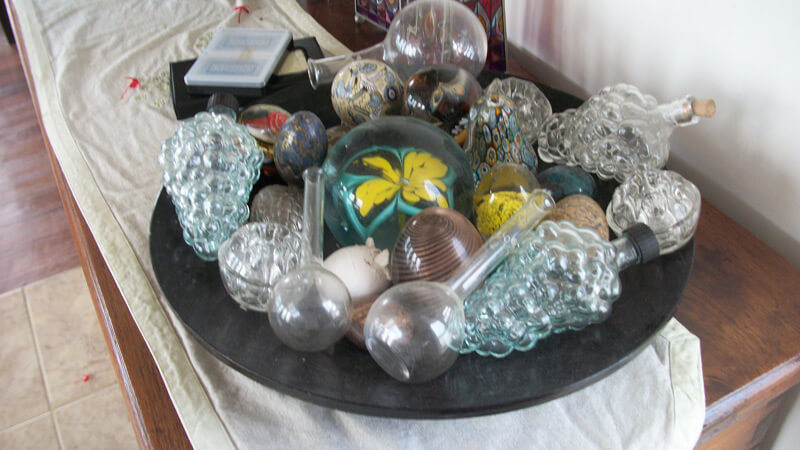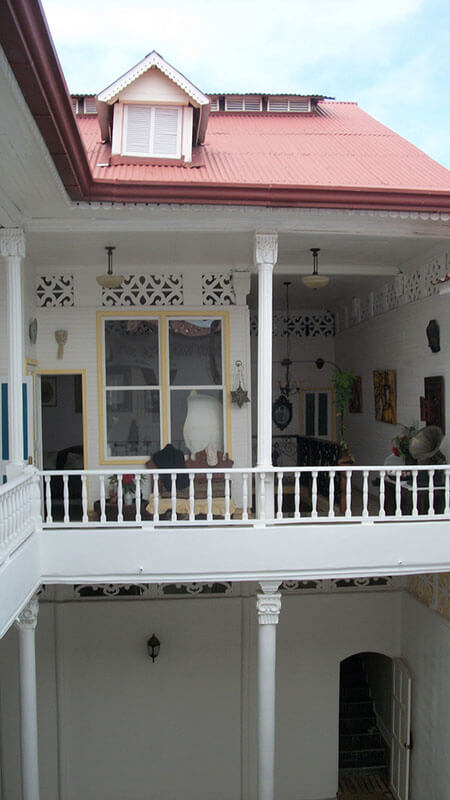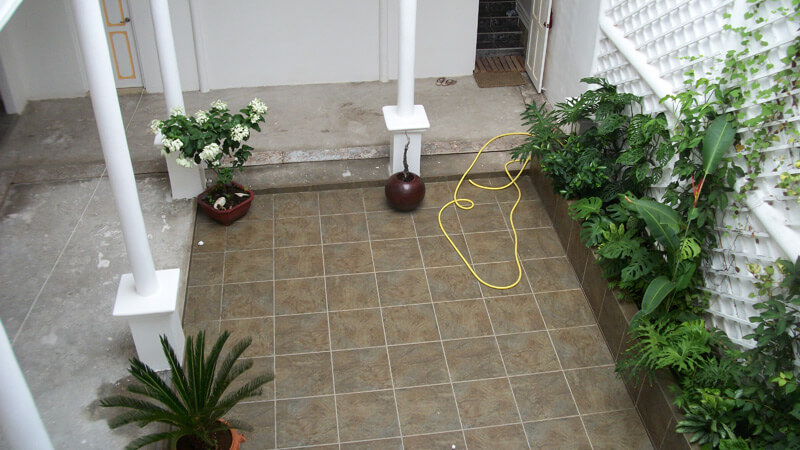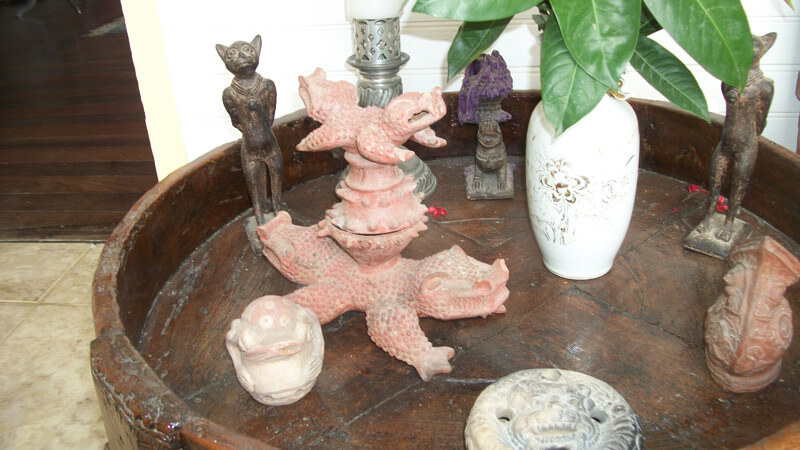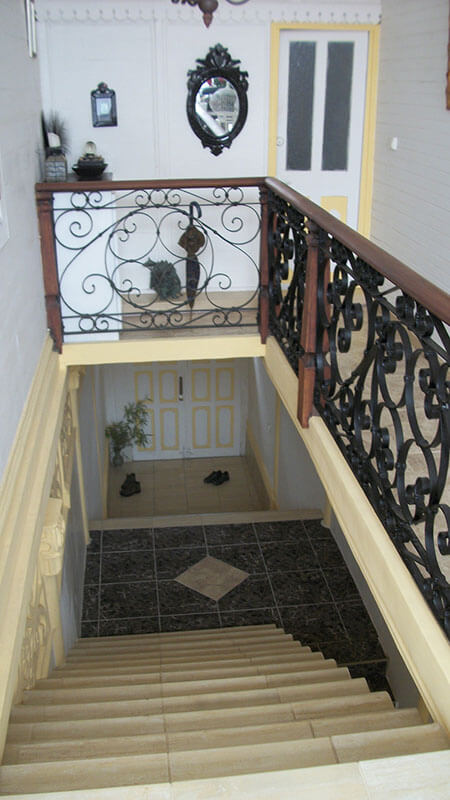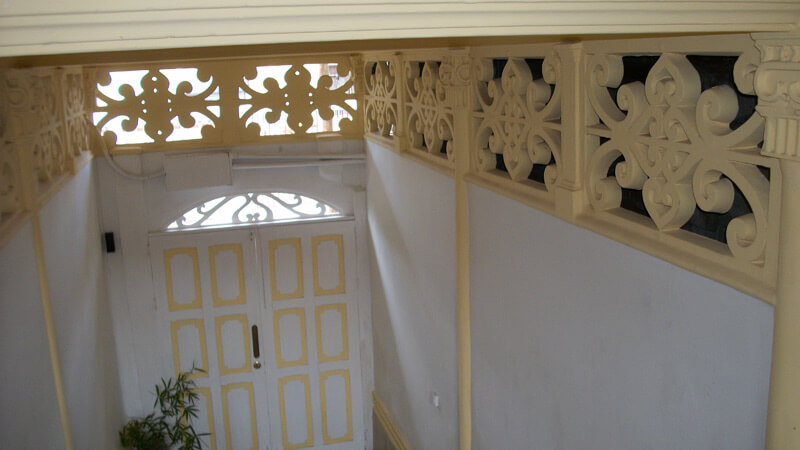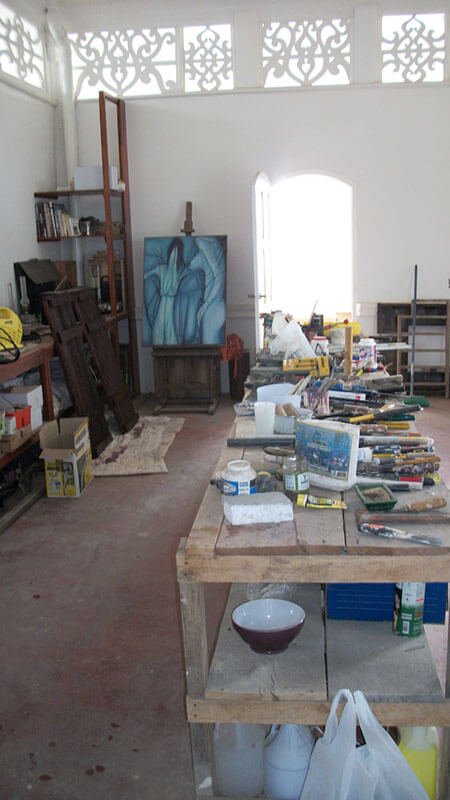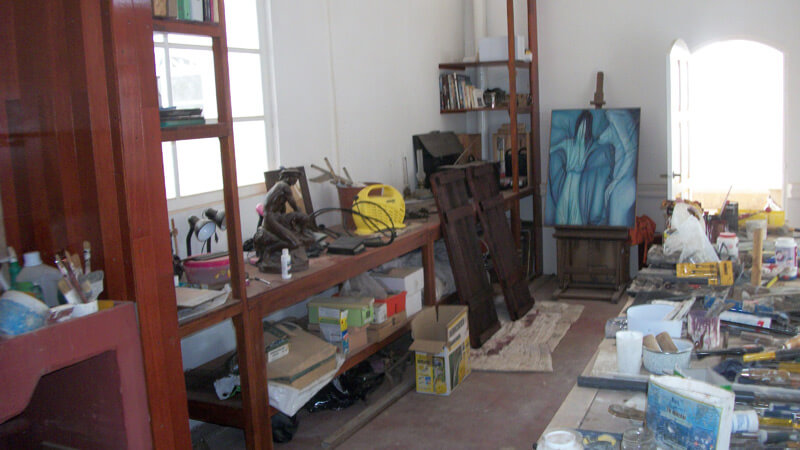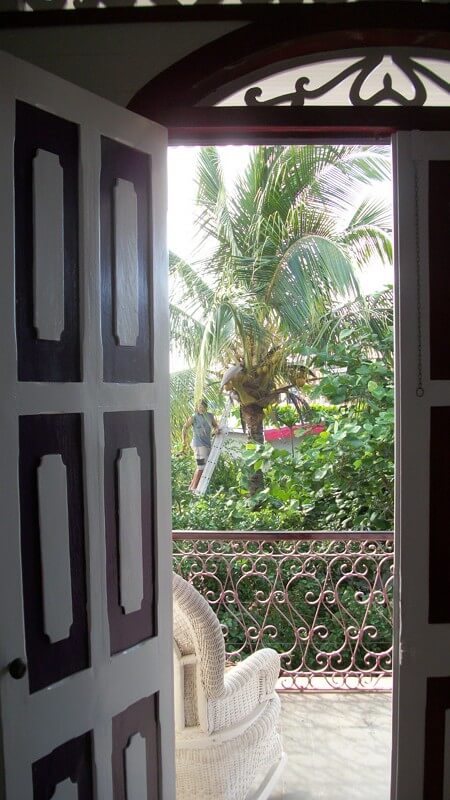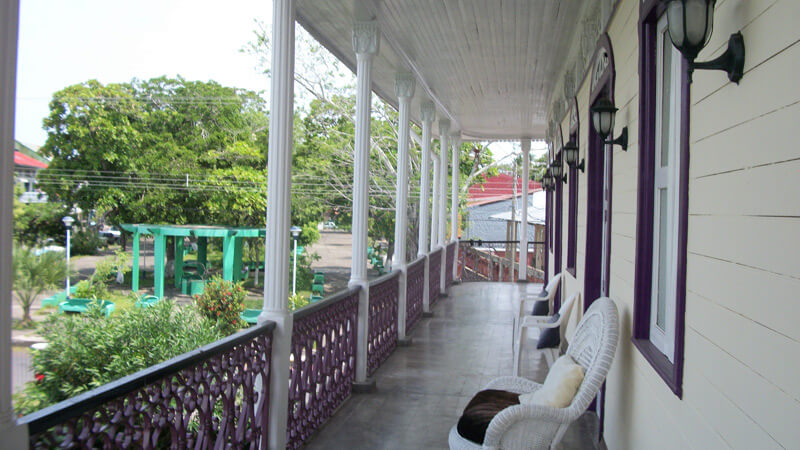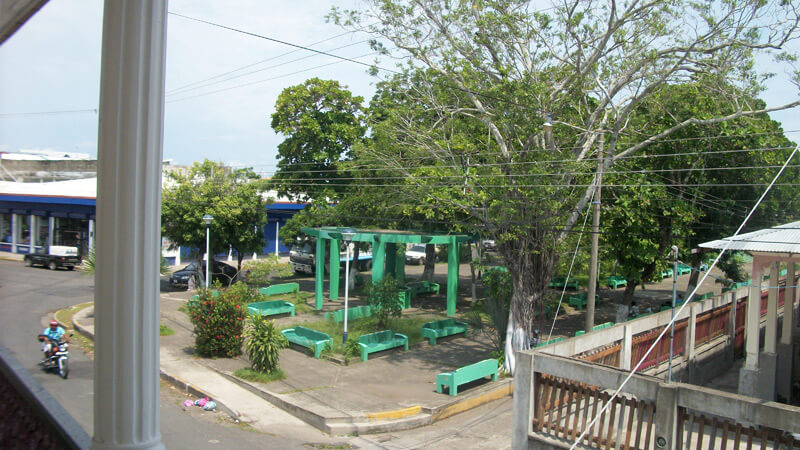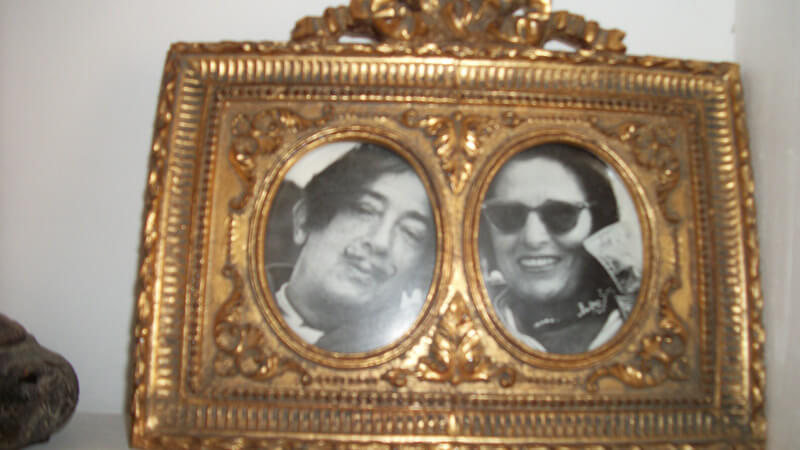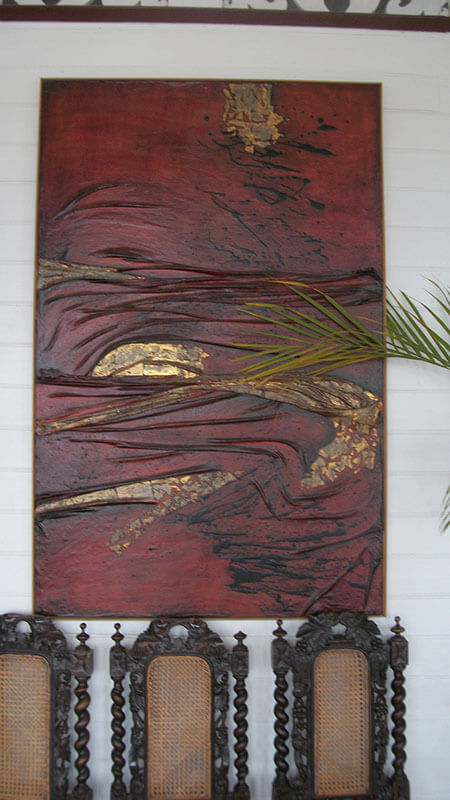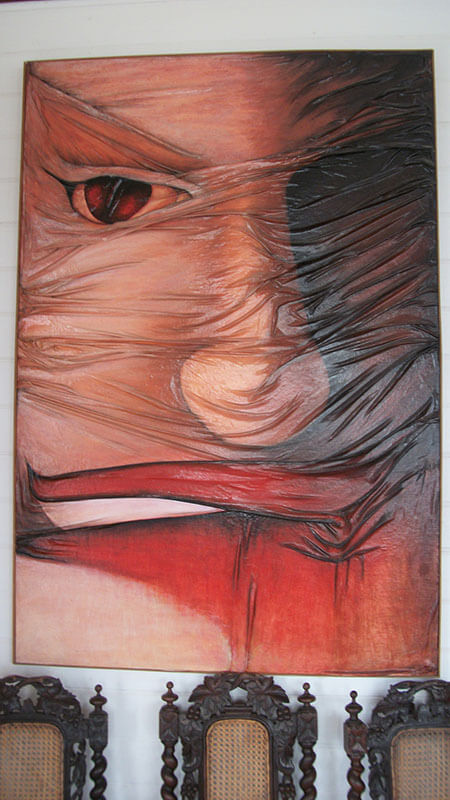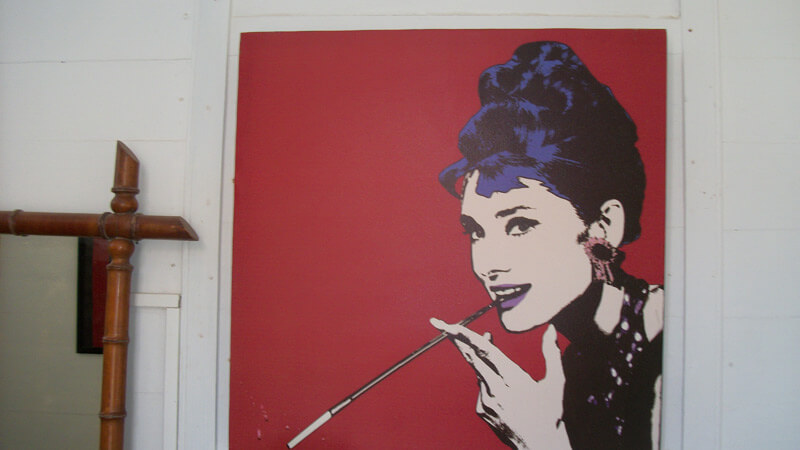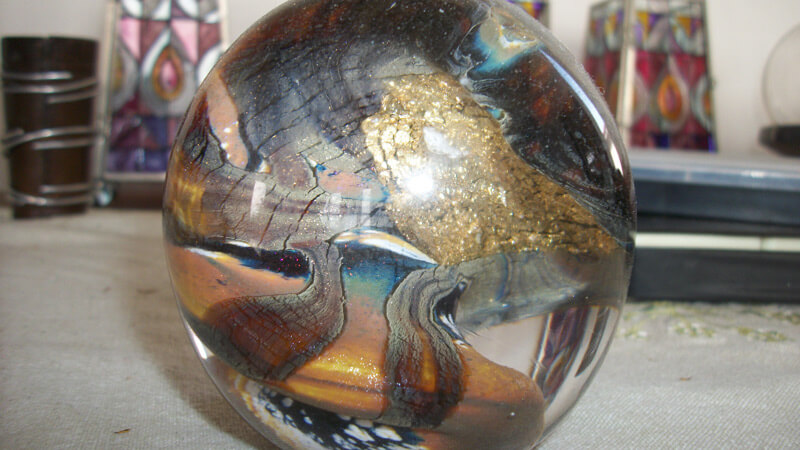 Noteworthy I cannot stress enough how highly we recommend this place. If you are a fellow world traveler and you should find yourself in Costa Rica, I urge you to make a stop by Puntarenas, even if solely to swing by Perla del Pacifico and meet Michael and Elizabeth. The conversations alone are worth swinging out of your way to Puntarenas, we promise. You will not regret it, I assure you. I stake my name and reputation on it. Tell them Derek @ the HoliDaze sent you and you may even get a li'l extra loving ;)
  Are you interested in making reservations or finding out more about the Perla del Pacifico and her fantastic hosts? Bypass the hostel booking sites and contact Michael directly at This email address is being protected from spambots. You need JavaScript enabled to view it..
  Also, if you are going to be in the neighborhood, read about our trip to Tortuga Island with Calypso Cruises. Their dock is located one building down from Pearla del Pacifico and its a great way to kill two birds with one stone.