I've been on more than my fair share of cruises. I'm actually not certain how many I've been on. More than 100. To be fair, I worked on cruise ships. And yes, some days it actually was work. Really, the amount of time you spend working depends on your job. The first three years I worked quite a bit. I was a youth counselor.
The last two years I spent on ships were as a "Computer Lecturer." I taught computer classes to passengers. I was technically a crew member with "Passenger Status." It was the best of all worlds. It meant that when I wasn't working, I was playing. I got to use the pools and hot tubs, fitness facilities and eat in the dining rooms. I got to play in the ports and explore fantastic new places. Things that normal crew members aren't allowed to do. Also I was able to have a guest sail with me for free nearly every cruise. It was the perfect job. Truly.
Over five years I worked on ten different ships for two different cruise lines. It was life-changing. And eye-opening. So if you're planning a cruise, take advantage of my industry insider experience to help streamline your process.
Cruising has become a huge vacation industry. And by huge, I mean just look at the sheer tonnage afloat these days. Before airplanes, one had to sail across the seas to travel. Inter-continental traveling was a lengthy and difficult affair. One group of my ancestors immigrated from Sweden to the US in 1866. They traveled from Stockholm to Hamburg and then from Hamburg to New York. The journey from Hamburg took nearly nine weeks to complete. The ship had only provisioned for three to four weeks at sea. It was a harrowing journey to say the least. These days you can hop on a plane in New York and be in London in six hours. Current Cruise liners make the journey using massive propulsion systems in five days, laden with enough food to feed their passengers and crew for nearly double that time and stocked with amenities enough to keep even the most finicky traveler happy.
Cruising has evolved. Ships have evolved. Case in point, Titanic vs. The Oasis of the Seas.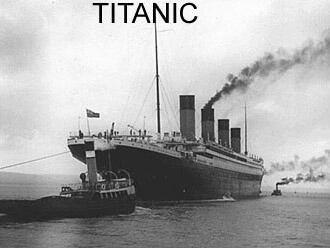 (Titanic Image from the deep, dark recesses of the interweb....)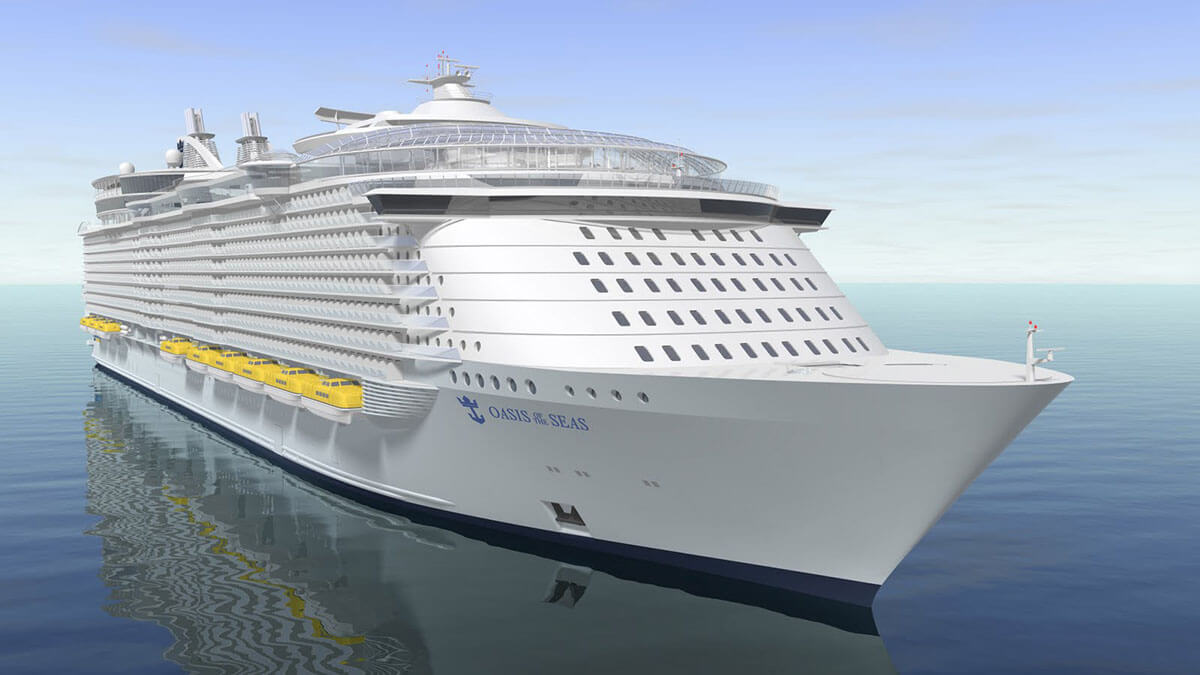 (Image courtesy of Royal Caribbean. I'm only spotlighting the Oasis because she is currently the largest ship afloat.)
The Titanic was said to have been the largest ship afloat in her day, a "modern marvel." Titanic and her sister ship, the Olympic weighed in at 46,328 tons. In 2010, Royal Caribbean line launched their new ship Oasis of the Seas, which is the largest ship built to date. It weighs in at 225,282 tons, more than five times the Titanic!
The Oasis of the Seas boasts living luxury at sea with it's Spa & Fitness center, four pools, ten hot tubs, surf machines, sport courts, mini-golf, zip line, casino, theatres, nightclub, and youth and teen centers. And don't forget the FOOD, FOOD, FOOD. Aside from the traditional dining rooms and buffets there are also cafes and fine-dining restaurants galore.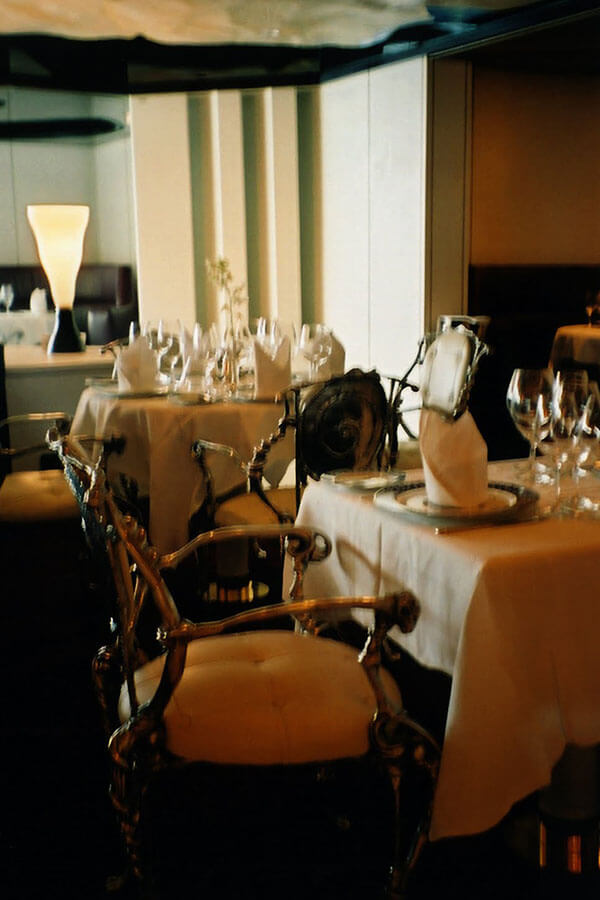 Odyssey Restaurant on Holland America's Zuiderdam
There are more cruise ships sailing today than ever before and that translates to price drops for passengers. The most expensive suite on Titanic cost around $4500 per person, given inflation, in 2008 that would have been the equivalent of $95,860 USD! Today, depending on the cruise line you sail, you can sail a transatlantic cruise in a luxury suite (but keep in mind, a standard room isn't exactly steerage these days either!) for between $2500-$5000/person or only $500-$1000 for a basic, inside cabin.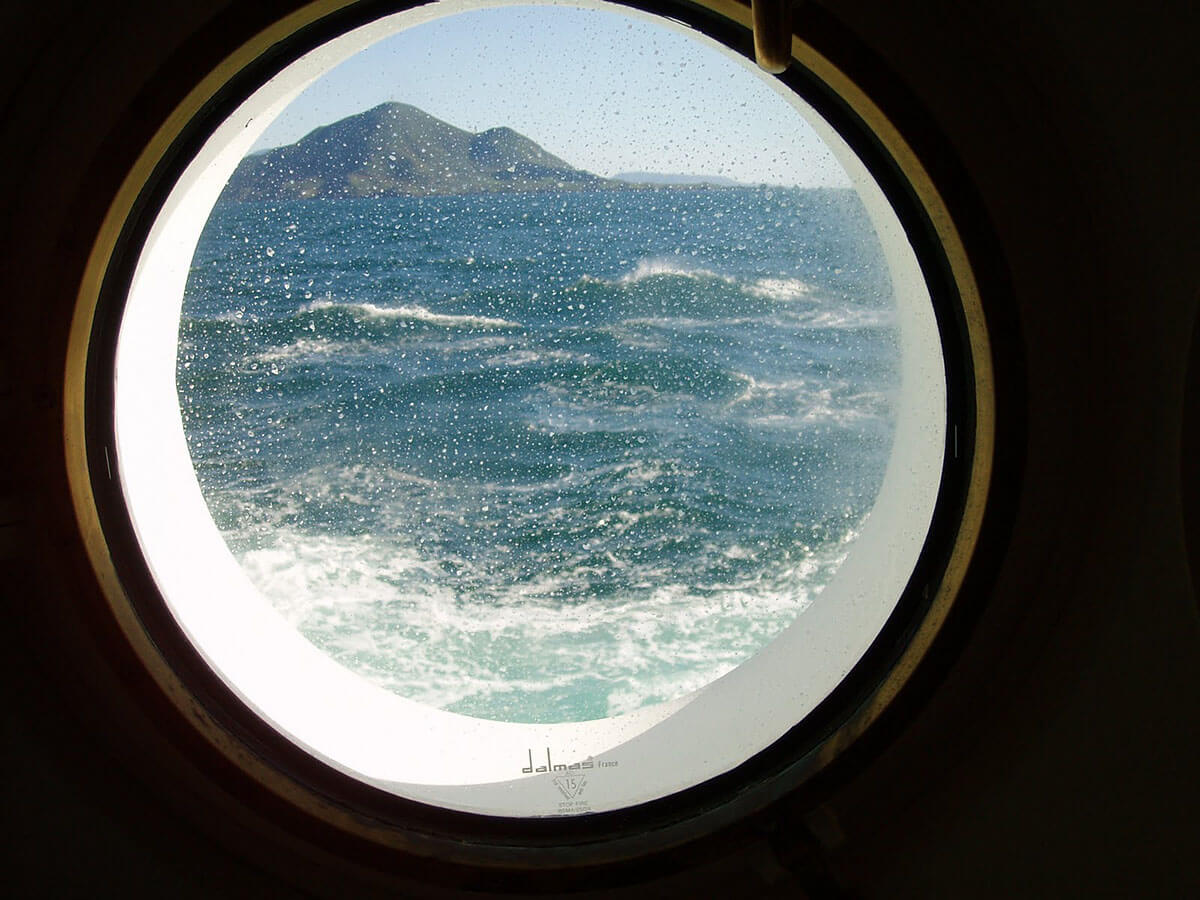 With the huge number of cruise ships sailing the seas these days, it is safe to say that just about anyone can find a cruise they will love. To help streamline the confusing process of finding your perfect cruise, let's walk through a few things:
1.   Is This Your First Cruise?   First-time cruisers could potentially set sail in a bucket and love it. As you go on more cruises you become much pickier. It's just a fact of cruising. So if you've never been and don't know what to expect, I'd recommend sailing a less expensive itinerary/ship to get your sea legs. Also, go on a shorter cruise -- a two or three-day itinerary, just to see if you like it.
2.   Luxury Vs Budget Cruise (Is budget a large factor?)   If so, stick to larger cruise lines and larger ships. Carnival, Royal Caribbean and Norwegian are good bets for finding great deals. But keep in mind, with the larger, budget cruise lines you will have more passengers per square foot than on other lines.
When you book will play a big part in determining the price of your cruise. If you plan your cruise a year in advance you'll be able to ensure you get the room you want and the itinerary you want, but you'll pay full listing price. If you can wait until 60-90 days within sailing, the prices drop, sometimes a drastic 50-70% below list price.
A resource I use to help find cruise deals for friends is vacationstogo.com. Sign up for their newsletter and they'll send you weekly updates on all of the great deals happening at sea. (Again, no sponsorship on their part. And no animals were harmed in the making of this guide.)
Lastly, don't forget to figure in your airfare. If budget is a determining factor, stick to a homeport near you. If you live in Seattle, you can find cruises to Vancouver/Victoria and even Alaska that sail out of your home city. Omit airfare entirely, if possible, to help push your hard-earned cash further. If you have to fly to meet a ship, find a ship that departs from an airline hub city like LA, Miami, Fort Lauderdale or New York. Flights to those places will be immensely less expensive than flying to a small island in the South Pacific to meet a ship.
If flight price isn't really a big deal to you, try flying into San Juan, Puerto Rico or Bridgetown, Barbados to catch a Southern Caribbean cruise. They're my absolute favorite Caribbean cruises. If you're able, spend a few days in the city you're sailing out of before or after your cruise and explore.
If money is no object, try a very small luxury ship or yacht. Seabourn, Crystal and Windstar cruises are all very highly rated small luxury lines. Some of these lines include alcohol in the price of your cruise. FYI: These lines often have strict dress codes.
3.   Large Ship vs Small Ship (And Age Group)   Size does matter. If you're looking for a cheap, spring break cruise go for a larger ship in a region that is ship-dense (ie: Caribbean or Alaska in the summer). But if you want to go to places a bit off the beaten path, smaller ships are often the only ships that will take you there (because the big ones don't fit into port!)
Large ships offer more stuff. More pools. Ice Skating rinks. Rock Climbing walls. More stuff to do on those days at sea. If you're sailing with children/teens, you want a ship that has a diverse offering of things to do. Disney cruises are ALWAYS a great idea for children, but you will pay a premium to sail with Disney. Other cruise lines offer phenomenal childrens' centers and activity programs to keep your kids occupied and having fun the whole cruise. Generally the larger (and newer) the ship, the better the kids facilities.
Small ships are great for a quieter, more intimate cruise. Less people, less crowding = more relaxation time and less regiment. Smaller ships will offer more traditional cruise activities like quoits and shuffleboard and group games to keep you entertained.
Age   Specific Cruise lines cater to specific age groups. Carnival and Royal Caribbean go for the younger crowd. Celebrity and Princess cater best to the 25-50 crowd. Holland America is generally known for retirement cruising. No matter what the age target for the cruise line, every ship will offer something for all age groups.
4.   Do Ship Amenities Matter?   Some people simply like to spend their vacations reading or sitting by the pool. If this is you, you'll want to ensure you find a ship with a larger passenger to square footage ratio. Less passengers = less crowding = less crowding in ports and easier access to ammenities. Generally you can look to smaller ships on cruise lines like Holland America, Princess or Cunard for great passenger to space ratios. These are your best bet to finding a quiet hideaway.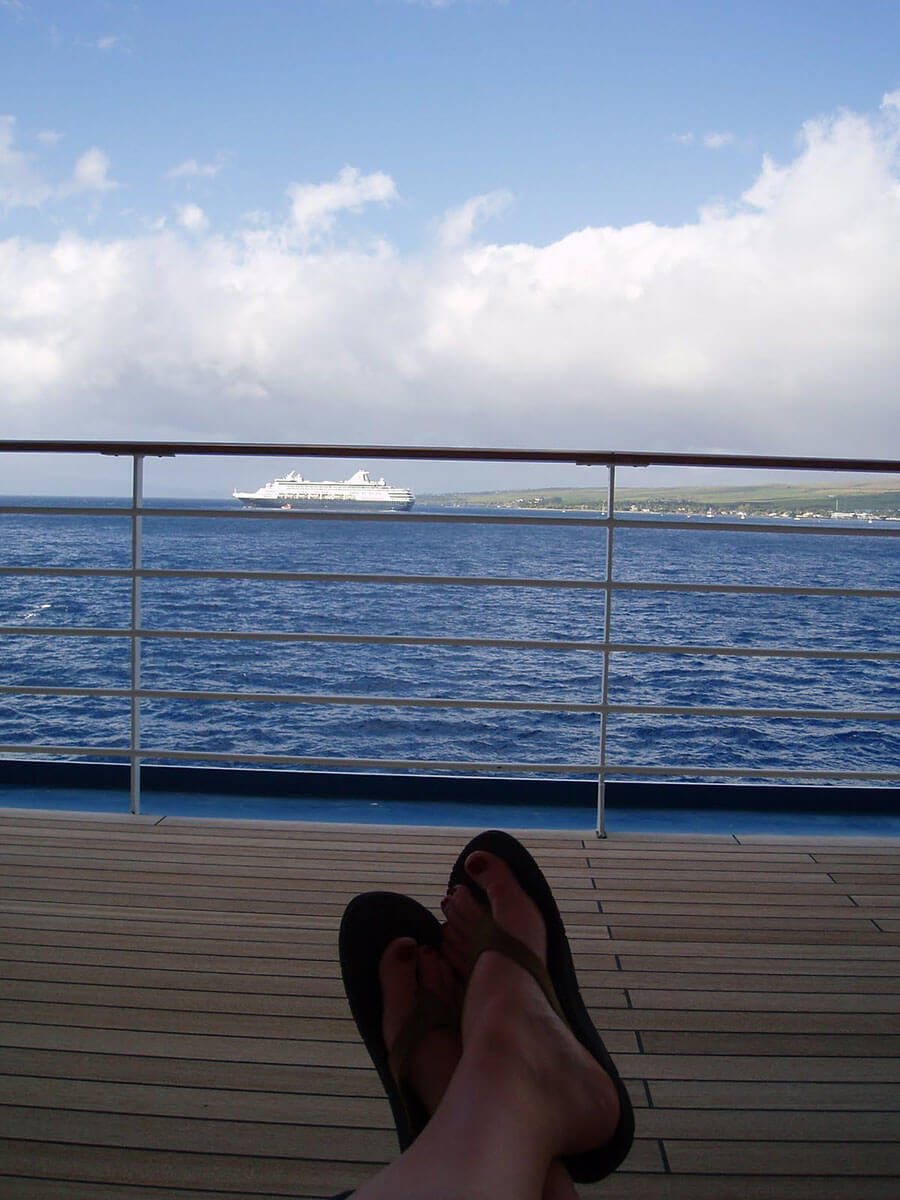 Enjoying a nearly empty ship whilst anchored in Lahaina, Maui, Hawaii
5.   Cruise Length   It's up to you, really. For that quick getaway you can find cruises that run 2-3 days. If you've got time on your hands, try an around-the-world itinerary (90-120 days). If seven days isn't enough you can sail two seven-day cruises on the same ship in the same cabin back to back. Personally I like 10-day cruises. In my time working on ships I met several elderly passengers who were full-time cruisers. Basically, instead of going into retirement homes, they lived on ships. Pretty great idea. And fairly cost-effective. For about the same price as a retirement home they received a luxury home with extremely attentive service.
6.   Destination & Timing   Where you want to go will often limit when you can go. Ships are generally assigned to a specific region for a season, but some can be assigned a region indefinitely. For instance, the Oasis of the Seas is currently dedicated to cruising the Caribbean. It offers several itineraries in the Caribbean. On the other hand, in 2010, the Splendour of the Seas will sail South America, Transatlantic, Europe, Transatlantic and back to South America.
Generally in the winter ships move to warm places; in the summer they sail Alaska, Europe and the Baltic. Spring is the season for Hawaii and Mexico, and in the fall you can find cruises to Canada and New England. When the seasons change, the ships reposition. Repositioning cruises are generally a bit longer and have more sea-days.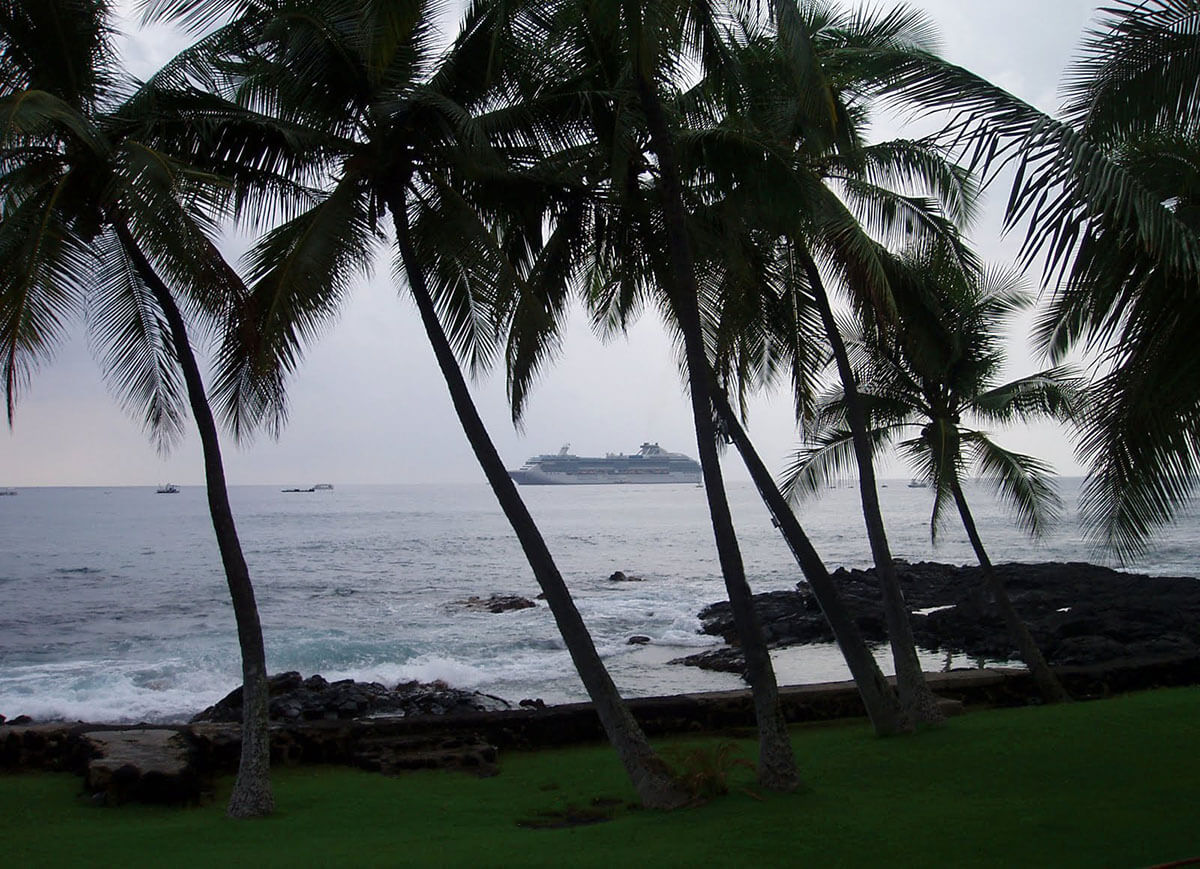 Regardless of where or when you cruise, I always recommend cruising a newer ship, or an older ship that has been dry-docked recently (within the last year). Ships are taken out of service every few years and put into dry dock. Dry docks usually mean a ship will be gutted and redone. Sometimes the ships in drydock will have major structural work done – enlargements or complete renovations to certain areas. When dry dock is over, ships return to service good as new, sometimes better.
Happy Cruising!