Backpacking is certainly one of the most authentic ways to see the world. You get to soak up a myriad of experiences, meet new people, eat amazing food, learn different languages, and what's more, it doesn't cost you the earth!
If you're reading this, chances are that you're already drawn to backpacking. Perhaps you're apprehensive about backpacking because you've never taken the road less traveled before. Indeed, backpacking isn't all fun and games; there'll be times when you'll wonder why you even thought of this. But if you do it right, you're sure to cherish the experience once you get back home!
Here are some don'ts you should read before you plan your budget backpacking trip:
Don't Do It on Your Own
You can't venture into the wilderness on your own if you've never gone backpacking before. If you have a friend or know someone who is an experienced backpacker, ask him or her if you can join them on their next trip. Knowledgeable company is not only good for your peace of mind but you'll also get to learn a lot if you travel with a seasoned backpacker.
Be sure to travel with a compatible partner; traveling with the wrong person can be a lot worse than traveling alone. Of course, you need to be a good travel companion yourself!
Don't Test Your Limits
You're new to backpacking and if you don't want to be put off by the whole experience, don't push yourself too hard. Don't be too ambitious about how much ground you'll be able to cover on foot each day and don't imagine that staying away from home for a month will be fine.
If you're backpacking to a new country, a week or two abroad should be manageable, and if you're going to be in the wilderness following trails, take a two-day one-night trip. A shorter trip will also mean you'll be spending less money!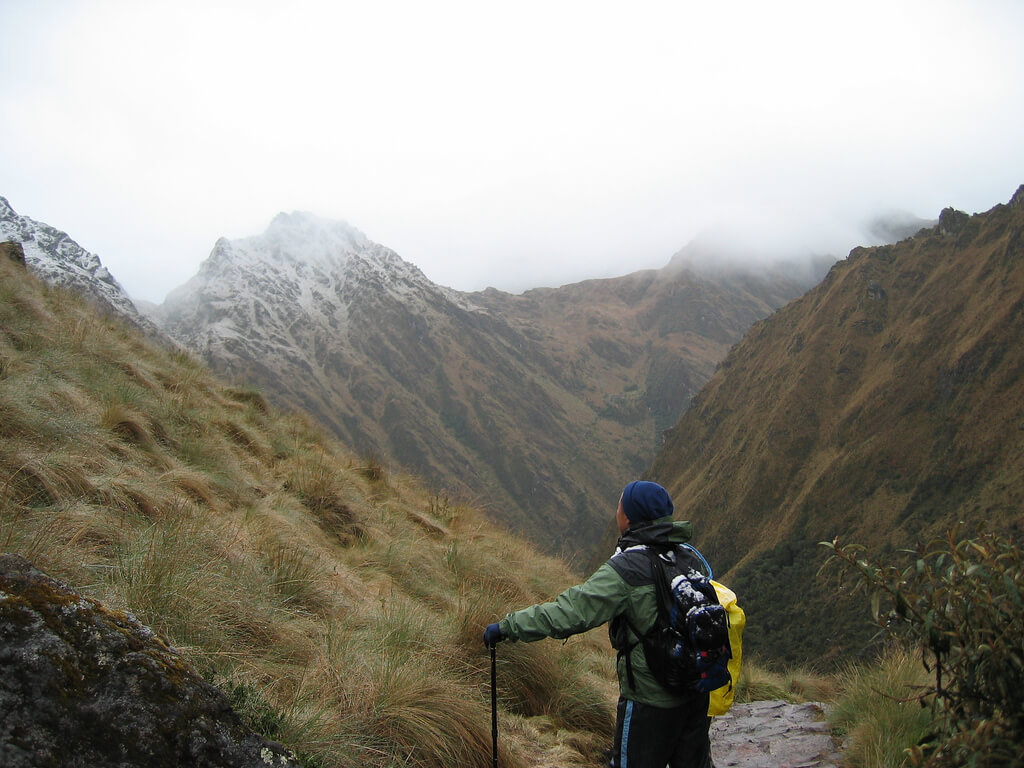 Backpacking the Incan Trail in Peru
Don't Overfill Your Plate
Remember that quality surpasses quantity when it comes to experiencing the outdoors or other countries. So whilst you keep your trip short, also keep it sweet by planning your itinerary well.
A jam-packed itinerary will mean you'll be running around trying to see and do as much as possible without really appreciating anything. Plan your itinerary such that you get to smell the roses along the way.
Don't Over-Plan
Planning is good but over-planning things or following a plan to the T isn't. You're going on a trip to have some fun, so don't shy away from making spontaneous plans.
If you're on a trail and you find out about a precipice that offers a splendid view, go take in the natural beauty even if it means setting off in another direction. And if you have to postpone leaving a city by a couple of days so you can attend the grand annual fest, just do it!
Making changes to your plans might affect your finances. Simply be prepared for any changes right from the beginning so that you're not short of cash for unexpected expenses.
Don't Pick Just Any Destination
If you choose someplace far away, getting to the destination itself will tire you out. As a beginner, select a place that is closer to home so that you can get there easily. Also try to be close to home or civilization so that you don't feel homesick during the trip.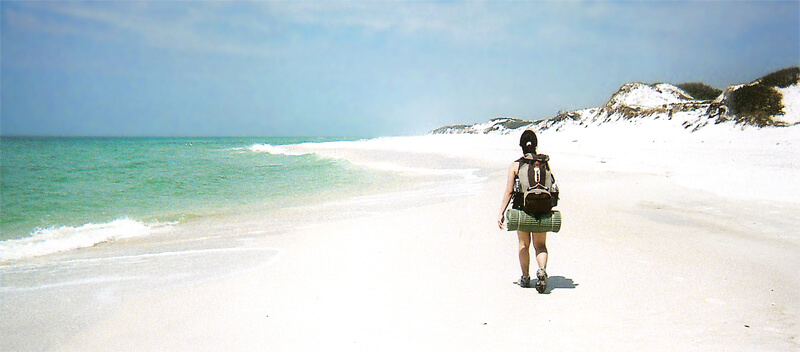 Don't Splurge on Backpacking Gear
Firstly, you're on a budget so you can't afford to splurge on backpacking gear. Secondly, this is going to be your first backpacking trip and you don't know if you'll like the experience or not. It won't be wise to spend all your savings on backpacking gear if you may never undertake a backpacking trip again.
That doesn't mean you buy cheap gear though; if the quality of the gear isn't good, it might not even make it through your first trip!
The best thing you can do is rent instead of buy backpacking gear. Search for rental shops in your area and you'll get all you need for your backpacking trip without having to spend a fortune.
Don't Pack Too Much
Your first backpacking trip can be overwhelming and you might want to pack all that you can possibly carry. Don't give in to the temptation though; you'll regret it in less than a week.
Realize that you won't need four pairs of pants and ten shirts while backpacking. You can wear a single pair of pants for the whole trip but if you want some change, just an extra pair will suffice. Pack a minimal number of shirts but a fresh pair of socks and underwear for each day of the trip.
Do pack a formal outfit and a pair of formal shoes too; you never know when you might get invited to a wedding. And if you decide to spend on a lavish dinner, dressing up will make the experience much more enjoyable!
If you must carry lotions, creams, and other items, buy travel size packs or make a habit of snagging the free ones from every hotel you stay at ;)
Do remember to leave space for souvenirs!
Conclusion
Backpacking is a great way to travel on a budget. But it's important to do it right if you want to have a glitch-free trip! Using the tips given here you'll definitely be able to have the time of your life. Happy backpacking!
  flickr   //   fortherock   jasonpriem