Thanks to movies like Hostel, I think using hostels when traveling has gotten a bad rep. I can't tell you how many times I have people reference that movie to me when I say that yes, I only stay in hostels while traveling abroad. I personally love staying in hostels! No matter how old I get I will probably never stop using hostels while I travel. I've said it time and again, I'm cheap. I can't stand spending money if I don't have to, which is another reason hostels are a great alternative to pricey hotels when traveling!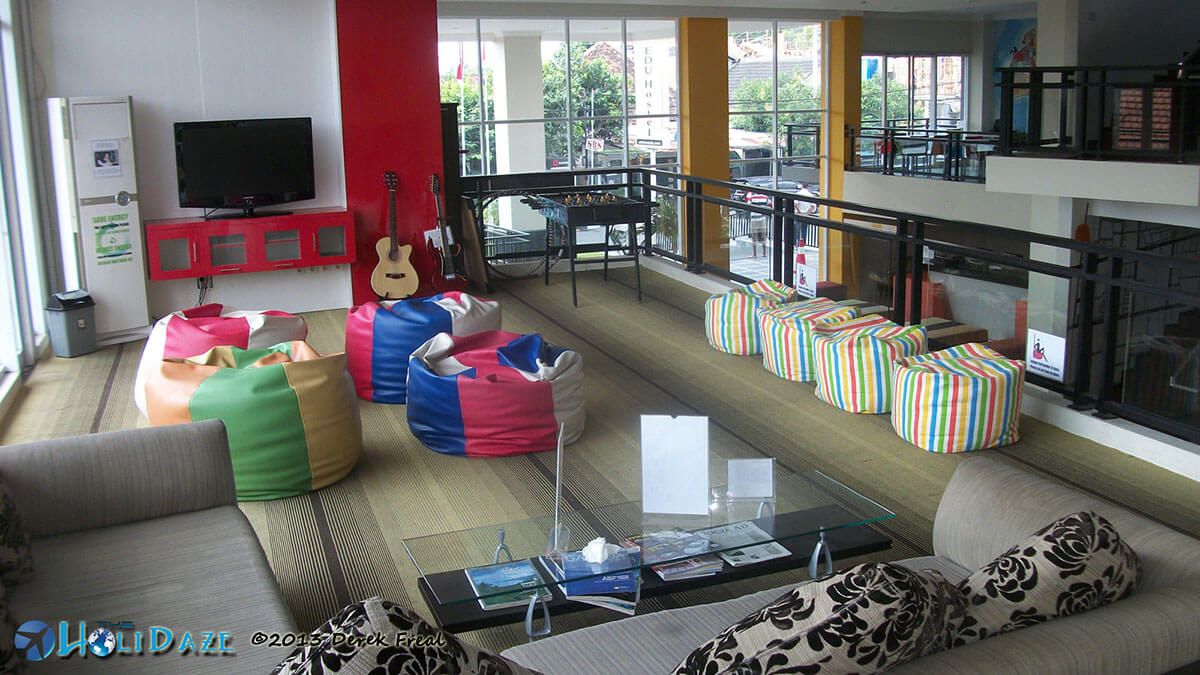 This magnificent hostel in Indonesia has a staff of 55 (including two professional chefs) yet costs only $6 USD a night!   See More Photos
Hostels are not only a great way to save money but a fantastic way to meet other travelers. I'm a social butterfly of sorts so any time I get to meet new people, I get a little too excited!
Here's What To Expect When Staying In Hostels
Bunk beds... lots and lots of bunk beds! Unless you're staying in private rooms -- which defeats the f'ing purpose of a hostel -- you can expect huge, well sometimes, rooms packed with bunks. I don't pay extra to stay in private rooms, unless I need the privacy for a night or two, so I mostly stay in the larger dorm rooms since those are always the cheapest ones.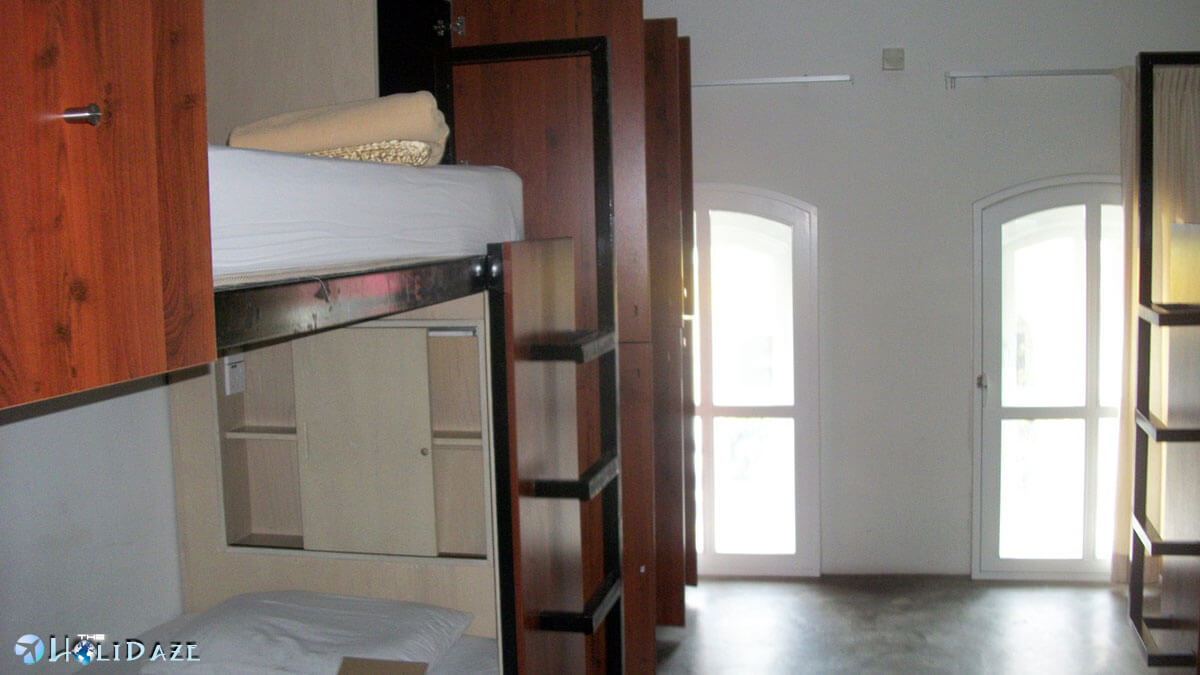 Back Home Hostel in Kuala Lumpur, Malaysia, one of my favorites!   See More Photos
I've staying in some massive dorms where I felt as if I was the only one in the room, I had tons of space, it wasn't cramped, and there was more than enough room to store all my stuff. Sometime, dorms are smaller but still packed with bunks. This room I stayed in while I was in Rome was one of the smaller dorms where we didn't have a whole lot of room to put our stuff away.
You can expect to meet some stellar travelers just like you! Being someone who is obsessed with traveling, I thoroughly enjoy meeting people from all over the world. I'm always amazed when staying in hostels how I can meet people from every corner of the world but still manage to meet people close to home! At this same hostel in Rome, I met another Gamma Phi from Missouri. It was so cool to meet a fellow sister halfway around the world! I've met people that I'm Facebook friends with and keep in contact with.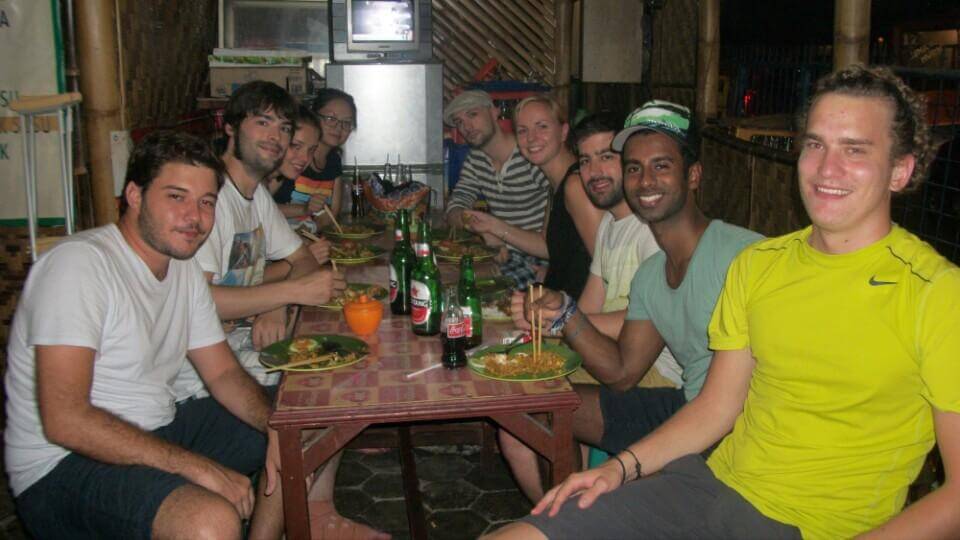 Be prepared to make lots of new friends from around the world
Expect to meet some really awesome staff members that can give you lots of great inside tips for the city that you're in! While I love hitting all the big tourist sights, I also enjoy getting to know the local side of a city! Now, sometimes you may come across a staff member who isn't all that friendly, or one who gives you terrible advice... But 99% of my encounters with hostel staff members have always been positive!
One of my favorite parts of hosteling is the exchange of cultures and experiences you get! When we were in Rome, we finally decided to utilize the kitchen since we were sick of eating out. We went to the grocery store up the street from out hostel and went back to make our dinner. There were a few other people in there making their dinners as well. Once we were all done making it, we went to the dining room to eat, we all decided to share what we had made. One guy was from Slovenia and one was from some other area of Italy. We not only met some really cool people, had fun cooking "together", but then also got to taste some food of theirs from their local areas! You don't get experiences like that staying in hotels!
My first time abroad staying in hostels, I wasn't expecting much. I was thinking I'd get a lumpy bed in a crowded room, and would use it only to sleep and shower. What I got was new friends, really comfortable beds (for the most part), and a great environment to hang out and relax after a long day of sightseeing!
  The best resource for researching and booking your hostels is TripAdvisor. They have millions of reviews from people just like you and I covering literally every hostel in the world, as well as a price comparison tool to instantly find you the lowest price online.