When most people think of traveling one of the first things that comes to their mind is where they are going to stay. Some may hire a travel agent to do the booking for them while others may get online and do the research themselves. Either way, 99% of the time their research will lead them to 5 star resorts offering all-inclusive packages. I'm sure that like me, everyone wishes they could stay at these places. The problem is, for the budget traveler, these resorts are super expensive! Of course you didn't need me to tell you that hahaha. Some people may let these steep prices scare them away from their vacation of a lifetime.
The good news is, there is a much much cheaper option called hostels! Until I started traveling I had never even heard of hostels. The more I researched hostels the more I realized how affordable a vacation, pretty much anywhere in the world, could be. When I say affordable I'm talking about $10-20 per night -- or even as low as $2-3/night in some countries! Yeah you read that right.
Now there are drawbacks such as sharing a room with 3-10 other people (male and female), but thats all part of the experience. Most hostels have shared bathrooms, wifi, and a public kitchen for all the guests (which could be anywhere from 10 to 100 people depending on the hostel and the season). Don't get me wrong, hostels aren't for everyone...but if money is the only thing keeping you from seeing the world hostels are perfect for you!
Here are the top 5 reasons to stay in hostels
01. The people you will meet.   When staying in hostels you will meet people from all over the world doing the same thing you are! It's a great way to practice speaking other languages while also learning more about the planet than you ever did in school. You will quickly realize the similarities and differences between your culture and others. If you are outgoing and open-minded, you will end up with plenty of lifelong Facebook friends from all over the world.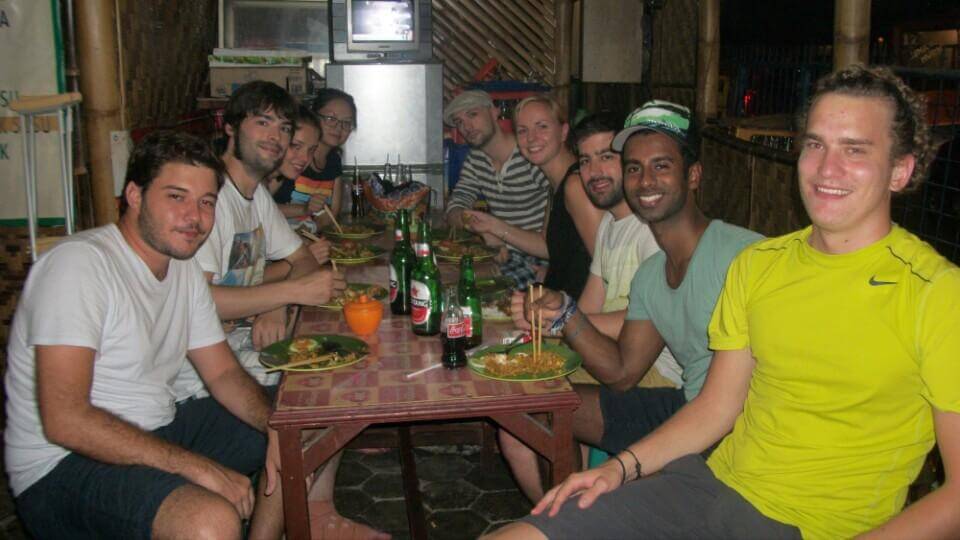 Be prepared to make lots of new friends from around the world
02. You will eat much healthier (and cheaper!)   As I mentioned before, most hostels have shared kitchens where you can store groceries and cook your meals. During meal times the kitchen can become very busy and congested, but it's fun to watch people from different countries making their favorite foods while you make yours! Again if your friendly and outgoing you can usually trade dishes with your new friends and try some great new authentic foods from around the world!
03. You will learn about the hidden and "non-touristy" things to do in the area.   Most of the people staying in hostels are well traveled individuals that can give you great inside information on things to do in the area you are at, or even their homeland (if you ever make it there). Don't get me wrong, guided tours are great, but with the help of other people at the hostel -- both guests and employees -- you can usually find much better, cheaper options to do with your day. I believe hostels almost force you to get to know the area better because they aren't "all-inclusive." Plus it's always easy to join up with other groups and reduce the cost by splitting it amongst everyone.
04. You can extend the length of your vacation.   To some people this might not matter because they only have that one week of vacation time before they have to return to work. But for those who would like to spend more extended periods of time in an area, hostels are definately the best option. In most countries hostels are pretty common and finding them in different cities along your trip will not be an issue. Of course, sometimes it is hard for me to move on to a new hostel because I do not want to leave all the new friends I have just made!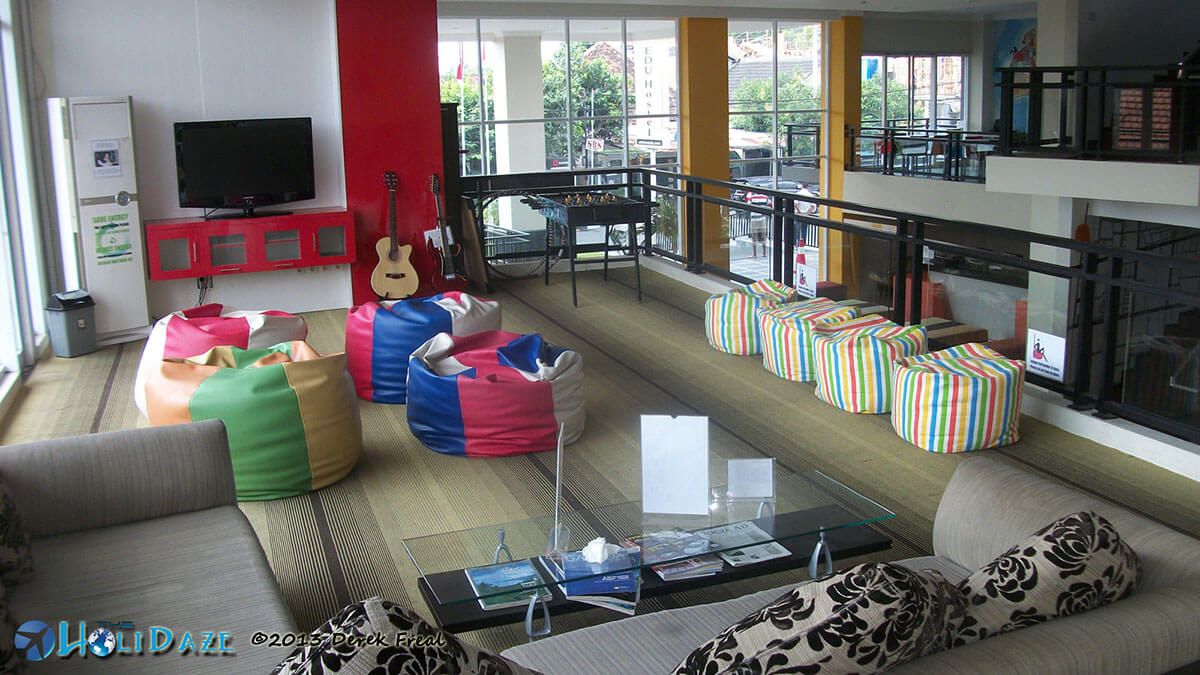 This magnificent hostel in Indonesia has a staff of 55 (including two professional chefs) yet costs only $6 USD a night!   See More Photos
05. Lets face it, it's all about the $$$$$$$   I tried not putting this item one on here.....but the fact remains that hostel prices cannot be beat. They will save you a fortune while also giving you the most authentic experience you could possibly ask for. Like I said earlier, depending on the season and country, hostels can cost anywhere from $2-20 per night. I don't care if I'm sleeping in a hammock, you simply cannot beat a few dollars to stay two blocks from the beach in Mexico or a 30-second walk from all the fun in Thailand. I'll take it!!
Read More   Hostel Life: What To Expect
I'm sure that there are plenty of other reasons why hostels could be the best option for you, but that's just it.... It's all about you!! Hostels leave your entire trip up to you, not the tour guides that are just trying so hard to get your precious money. Everyone will have their reasons why they love or hate hostels, because after all they are not for everyone. So if you're looking to book your next vacation, make sure to do some research on hostels and give yourself more money to explore wherever you are visiting!
Happy Travels Y'all!!