Jammu and Kashmir is one of the most beautiful states in India thanks to its scenic, untouched landscapes and breathtaking mountains. Though the state suffered during the years when terrorism was in its most intense and destructive phase, it has slowly limped back to normalcy.
Over the past couple of years Kashmir is quickly becoming one of the most visited states in India. The amazingly beautiful landscape of the land has enthralled emperors and kings for countless generations, and mesmerized visitors for centuries.
If you are planning a trip to Kashmir, it is important that you decide on the places you want to visit beforehand. There are so many picturesque locations that it can be a bit overwhelming. Let's have a look at some of the places that are must-see for any tourist.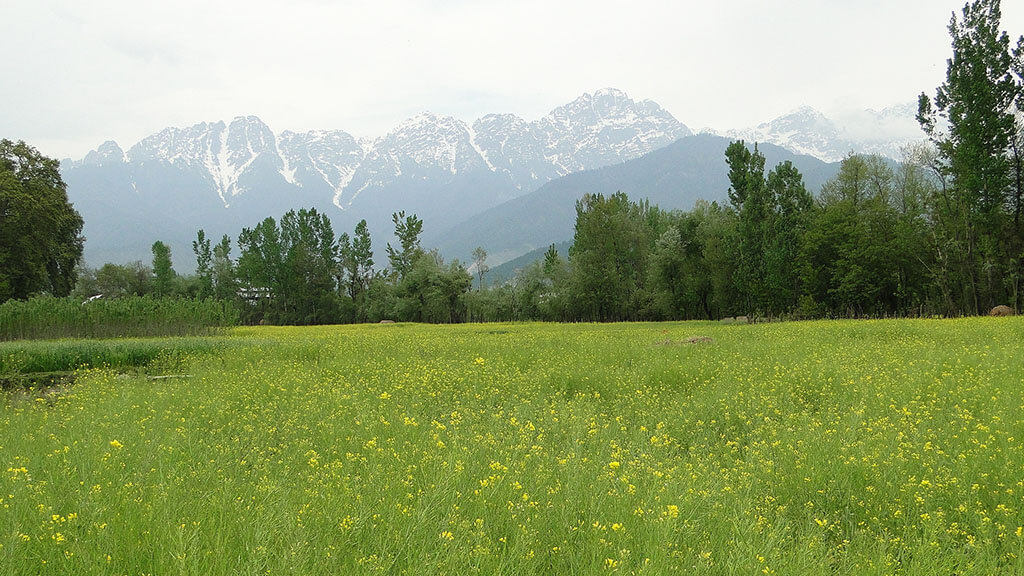 Anantnag
Anantnag is also known as the rice bowl of Kashmir valley. Kokernag, Verinag, Achabal and Daksum are places noted for their beauty. These scenic towns are also home to many renowned health resorts and spas. Located at 2438m (8,000 ft) above sea level, Daksum is lush, green and rich in exotic flora and fauna. The dense forests are surrounded by snow-capped mountains and offer endless trekking options to enthusiasts. You can also go fishing in the trout-rich streams of Daksum.
Pahalgam is a famous hill station in Anantnag located at an altitude 2740m (8,990 ft) above sea level. Vast meadows and pastures, pine forests and snow clad mountains justify why Kashmir is often referred to as the Switzerland of India. It has featured in several Bollywood romances and still is one of the most favored honeymoon spots for Indian newlyweds.
Lidder River is any angler's dream come true with bountiful brown trout fishing beats. The beautiful trekking routes through pine and cedar forests, a 9-hole golf course, lovely camping sites and skiing opportunities make Pahalgam an adventure seeker's paradise. The picturesque Kolahoi glacier is another must-see.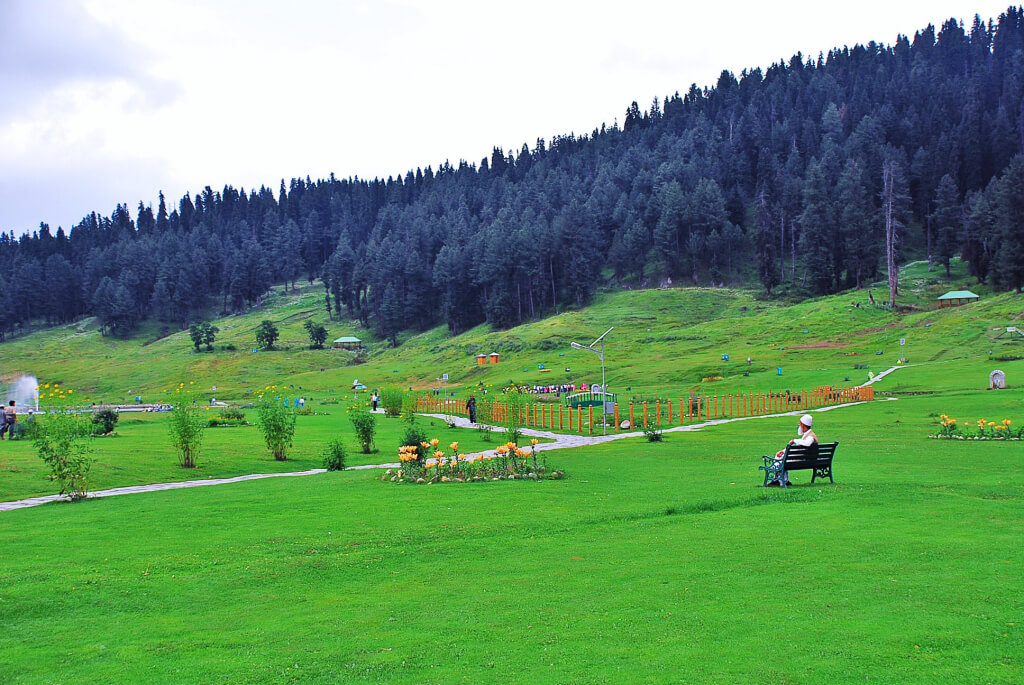 Gulmarg
Gulmarg is famous for its vast expanse of flower-clad meadows set against the backdrop of snow-capped mountains. This exceptionally beautiful mountain resort boasts of the highest green golf course in the world located at a height of 2650m (8,694 ft) above the sea level. The first ski resort in India was established in Gulmarg in 1927 and continues to be the premier skiing destination in the country.
The Gulmarg Gondola is Asia's highest and longest -- and the world's second highest -- cable car project. The views are breathtaking and you get to see the Meadow of Flowers, as Gulmarg is popularly known, in all its glory.< If long treks to ski spots are not your thing, you can also opt for a pony ride. Some pony owners may try to overcharge foreign tourists though, so be careful and be sure to haggle.
If you are a skiing enthusiast then head to Apparwath Peak and Shark Fin for what are arguably the best skiing trails in the country.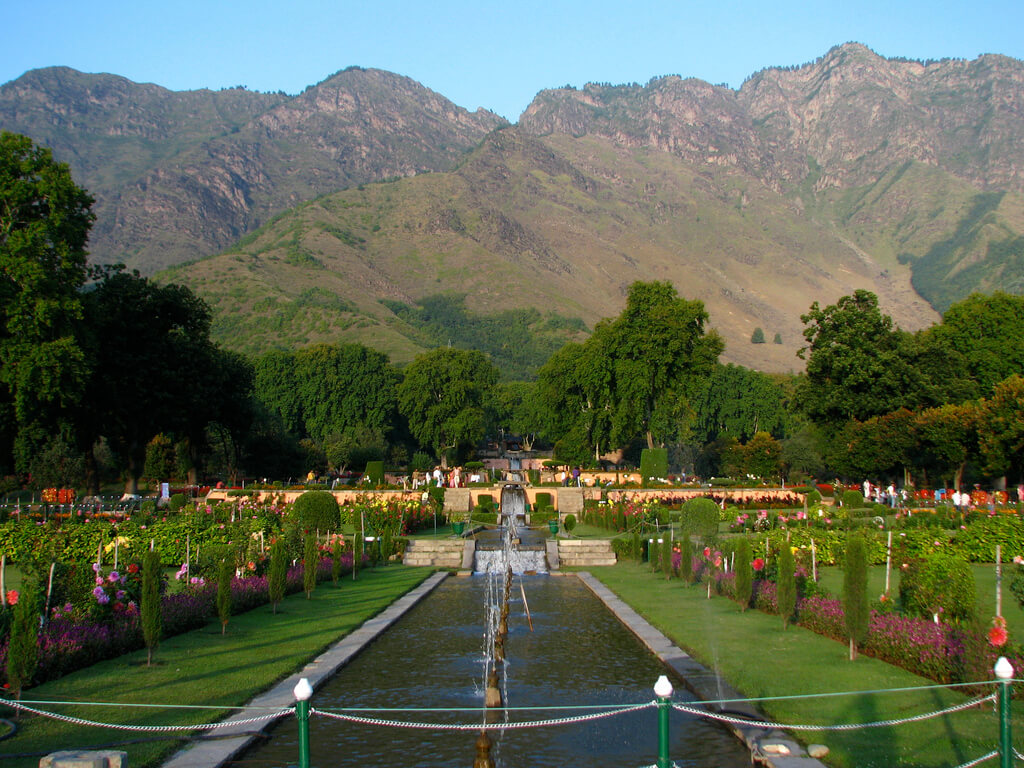 Srinagar
Srinagar is the summer capital of the state of Jammu and Kashmir, and does not in any way fall short where natural beauty is concerned. Lush gardens, historical monuments, ancient shrines and serene lakes make it one of the most sought after and visited tourist destinations in the country.
Shikharas are beautiful decorated wooden boats that are found on the Dal and Nagin lakes in Srinagar. No tourist to Kashmir can afford to miss a ride on the delicate Shikhara. You also get to see quaint floating vegetable and flower markets on the lakes.
There are houseboat hotels where you can book in advance for a luxury stay on the lake. You also can indulge in watersports like kayaking, water surfing, angling and canoeing.
The lakes are the star attractions but, you must also find time to visit other places of interest like Jama Masjid, Hazratbal Mosque, Sri Pratap Singh Museum, Indira Gandhi Tulip Garden and Shankaracharya Temple. The Mughal Gardens and Dachigam Wildlife Sanctuary are other places that you should visit during your stay in Srinagar.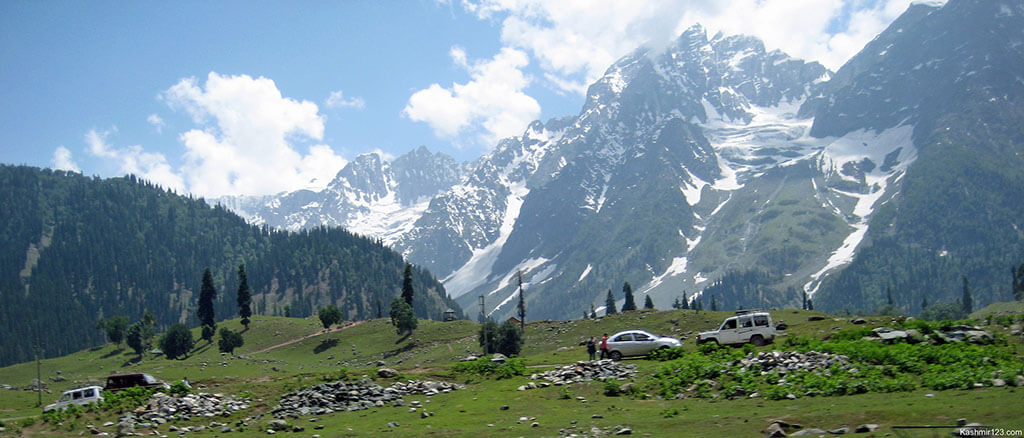 Sonamarg
Sonamarg means 'Meadow of Gold' and is noted for its pristine natural beauty. Sonamarg is blessed with lovely alpine forests and is nestled in the towering snow-clad Himalayan Mountains.
The valley is located at an altitude of 2800 meters, and the journey to Sonamarg is in itself as satisfying and beautiful as the destination. As you meander through the valley you get to see the imposing Harmukh range that dominates the horizon all along the way. If you are a selfie lover, there are plenty of photogenic spots along the route where you can stop to click some good pictures.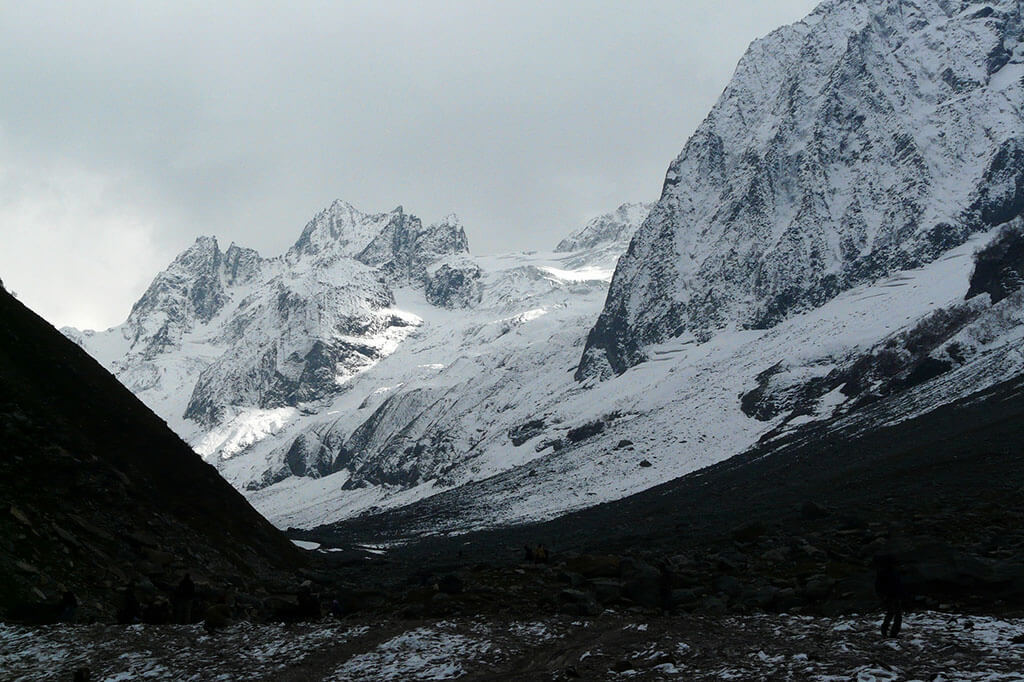 Thajiwas Glacier
Sonamarg is located on the banks of Sindh River where you can enjoy fishing for the plentiful trout and mahseer. If you are visiting in summer you can plan a trip to the Thajiwas glacier. It is a major tourist attraction and you can choose to trek up the scenic trail or hire a pony ride.
  Sonamarg experiences heavy snowfall and avalanches during winter months, so always check with authorities before you plan a trek into the mountains.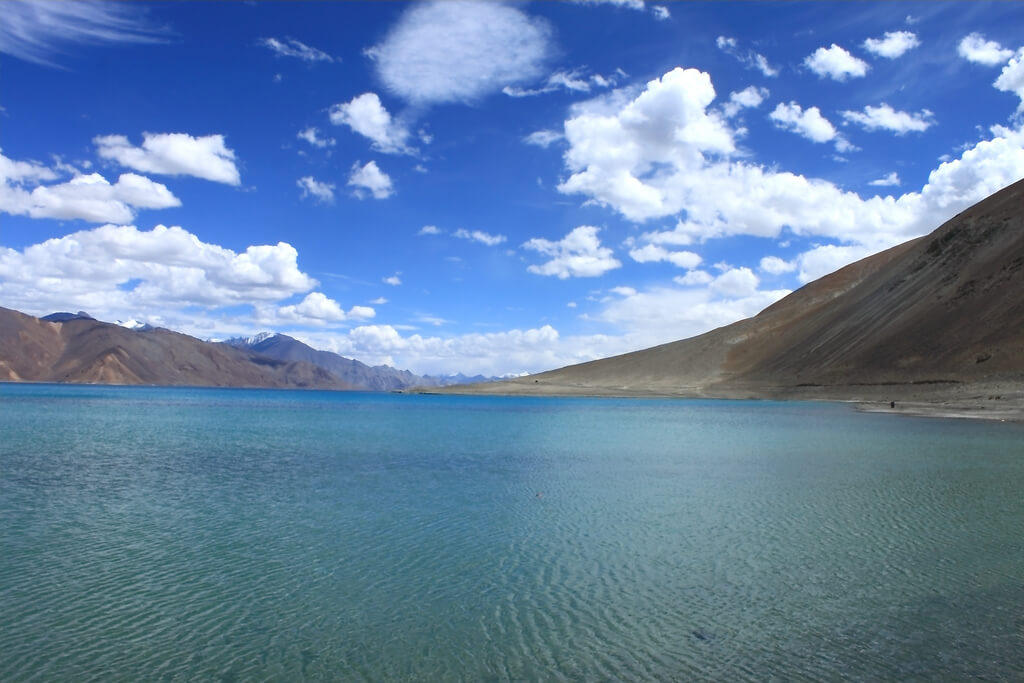 Pangong Lake
Pangong Lake is a 5-hour drive from Leh and the extreme landscape will give you an experience you will never forget.
The azure-blue lake is a 45km stretch on the Indian side and is fed by inland streams and rivers. The salty water does not allow fish and other flora and fauna to flourish, but small crustaceans can be found in the waters. The marshy surroundings are also home to ducks, gulls, and migratory birds. So you can see this also a great place for bird watching.
Pangong Lake first got noticed when it featured in the Bollywood blockbuster 3 Idiots and has since attracted tourists in thousands. But it's not Pangong Lake alone that Ladakh has on offer. Located at a distance of 45km from Leh is the quaint town of Hemis. Leh and Ladakh are perfect places to sample India's incredible diversity, so ensure they are on your itinerary.
Hemis is home to the renowned Hemis National Park which provides shelter to many rare forms of wildlife including the snow leopards and bharals. You can also pay a visit to the Buddhist monastery in Hemis which is the largest in Ladakh and attracts tourists from all over the world.
  Schedule your visit during the Hemis festival to enjoy the true culture of Hemis.
Conclusion   Kashmir is one of the most breathtaking and picturesque places in the world, where you get to enjoy a unique blend of cultural warmth and hospitality. The next time you are in India, make sure to plan a visit to the northernmost tip of India.
  flickr   //   vinamra   ankurp   shahbasharat   mckaysavage   kashmir-pictures   parthasahana   _pavan_