Leh is located at about 3,500 meters above sea level in the corner of Northern India, to be precise in Ladakh near the Indus Valley. It's the most common and most beautiful entry point to the Ladakh region. It is one of the most popular Kashmir tour packages.
Surrounded by two of the world's largest mountain ranges and also surrounded by alpine desert; Leh's dry, barren landscape is rich in historic Buddhist monasteries that make it an incredible sight to behold. This guide will help plan your trip in a better way.
How Do You Get To Leh & Ladakh?
Flights to Leh operate on a regular basis from Delhi. Flights are also available to Leh from Jammu and Srinagar.
Note: The trip is around two days because of the difficult terrain. Travel by road if you have that kind of time and stamina to withstand the terrain. The view would be worth it!
Best Time To Visit Leh & Ladakh
The best time to visit Leh Ladhak is in the summer i.e. May to November. Since Ladhak does not experience rainfall like the other places in the country, it can be visited during the monsoons as well. Even in the summers though, it is a good idea to carry light woollens as the temperatures and weather here are unpredictable. Also be sure to carry sunscreen to protect from the sun.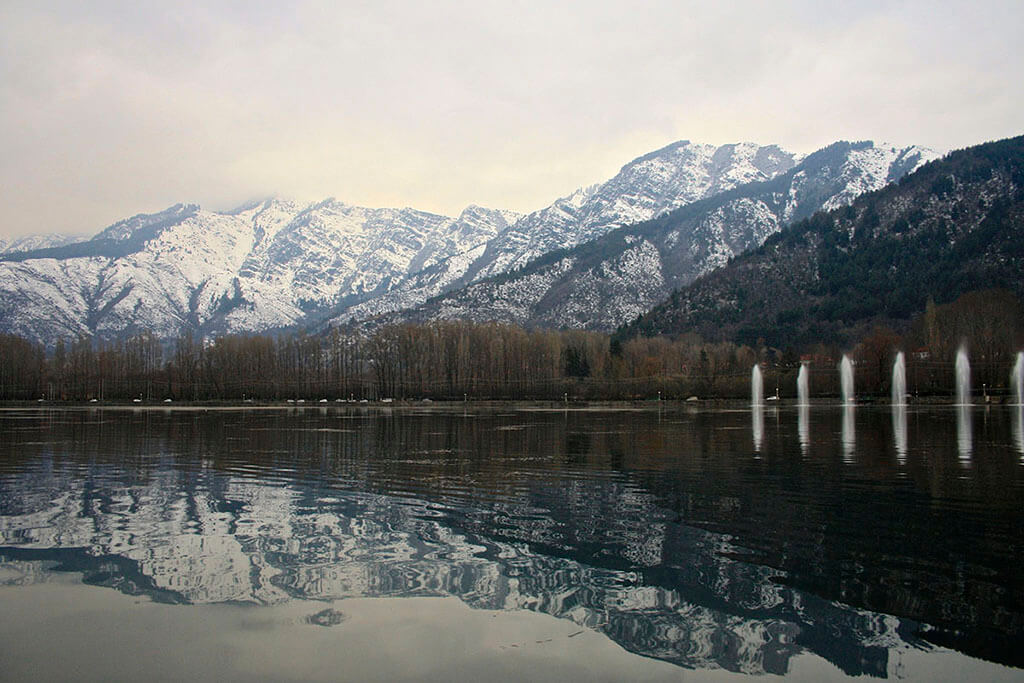 Kashmir
Iconic Attractions
Leh's Buddhist historical monuments and monasteries are the biggest draws for visitors. The most imposing of all is the Shanti Stupa, which is situated just outside town. There is an 800 year old Kali Temple, on the mountain, which is home to a collection of masks.
You should definitely stop to spin a huge prayer wheel on your way. There is also a 17th century Leh Palace which is built in traditional Tibetan style which offers a captivating view of the town. Southeast of Leh is the Thiksey Monastery, which is the place for seeing amazing sunsets. The Hemis Monastery is the wealthiest and the oldest most important monastery in Ladakh.
Festivals in Ladakh
The Ladakh Festival is generally held during the month of September. It opens with a spectacular procession through the streets in Leh. Villagers get dressed in traditional costumes; they dance and sing folk songs which are also backed by an orchestra. The festival also features musical concerts wherein dances are performed by masked lamas from mock traditional marriage ceremonies and selected monasteries.
The Hemis Festival, which takes place in June or July for two days at the Hemis Gompa, is to commemorate the birth of Guru Padmasambhava, who was the founder of Tantric Buddhism in Tibet. There is also a fair full of beautiful handicrafts, music and a traditional colorful masked dances.
Leh Adventure Activities
Nature and adventure lovers will be thrilled with the excellent hiking and paragliding opportunities. There are various long trekking trails to choose from like the ones from Spituk to Markha Valley and Likir to Temisgam.
Mountain climbing trips are also booked to peaks like the Goleb (19,356 feet), Stok (20,177 feet), Matho West (19,520) and Kangyatse (20,997 feet) in the Zanskar Mountains.
White water rafting is also possible in August and July along the Indus River in the Leh area.
Other side trips
One of the most awaited and most beautiful side trips possible from Leh is a journey along the Zanskar River. You will be amazed to see green villages, hanging glaciers, huge Himalayan peaks, and Buddhist monasteries. The Nubra Valley situated on the Khardung La is the world's highest road. The sights of wild yaks and horses, hairy double humped camels and Himalayan icicles, and reward of mountains, desert and water all in the one area is a natural gift.
Permit Requirements
From May 2014 on, all Indian citizens no longer need to obtain an Inner Liner Permit to visit most of the areas in Ladakh including Khardung La, Pangang Lake, Nubra Valley, Changthang and Tso Moirri. Instead of this an identification card like driver's license will suffice the need. Foreigners including OCI and PIO card holders still need a Protected Area Permit (PAP). Local sightseeing in Zanskar, Suru Valley or Leh, does not require permits.
Ladakh Trekking Home-Stays
A recommended alternative while trekking around Ladakh is to stay in people's houses in remote villages which are along the way. This provides the traveller insight into the life of Ladakhi farmers.
You will even be fed with traditional home cooked meals which are prepared by the farmer families. Local trekking experts organize such trips to places off the beaten path. Local guide Thinlas Chorol is the founder of the notable Ladakhi Women's Travel Company, which is the first female operated and owned travel company in Ladakh that uses only female guides.
Travel Tips
  Give yourself plenty of time to acclimatize after arriving in Leh because of altitude sickness; avoiding anything for the first two days and drinking plenty of water should help the best.
  Laptops do not appreciate the high altitude and hard drives also crash. Nights get chilly during the summer so don't forget warm clothes to layer.
  Leaving Leh by flight is a lot more challenging than arriving. Demand for flights in this region is high in peak season, so it is better to book well in advance.