Kumbhalgarh Fort, also known as the Great Wall of India, is a new up-and-coming off the beaten path destination in Rajasthan that is starting to become more well known. However the leap in the numbers of visitors over recent years definitely makes it a worthy destination to visit when in Rajasthan for those who like getting off the tourist trail.
Located near Udaipur, this wonderful fort has a glimpse of history, war and tales of patriotism. If you love to hear history and visualize the fell then this is the must visit for you. The broad and wide walls depict the era of war and conquer, fights and patriotism, and tell the story of how strong the Sisodia dynasty were to safeguard their people.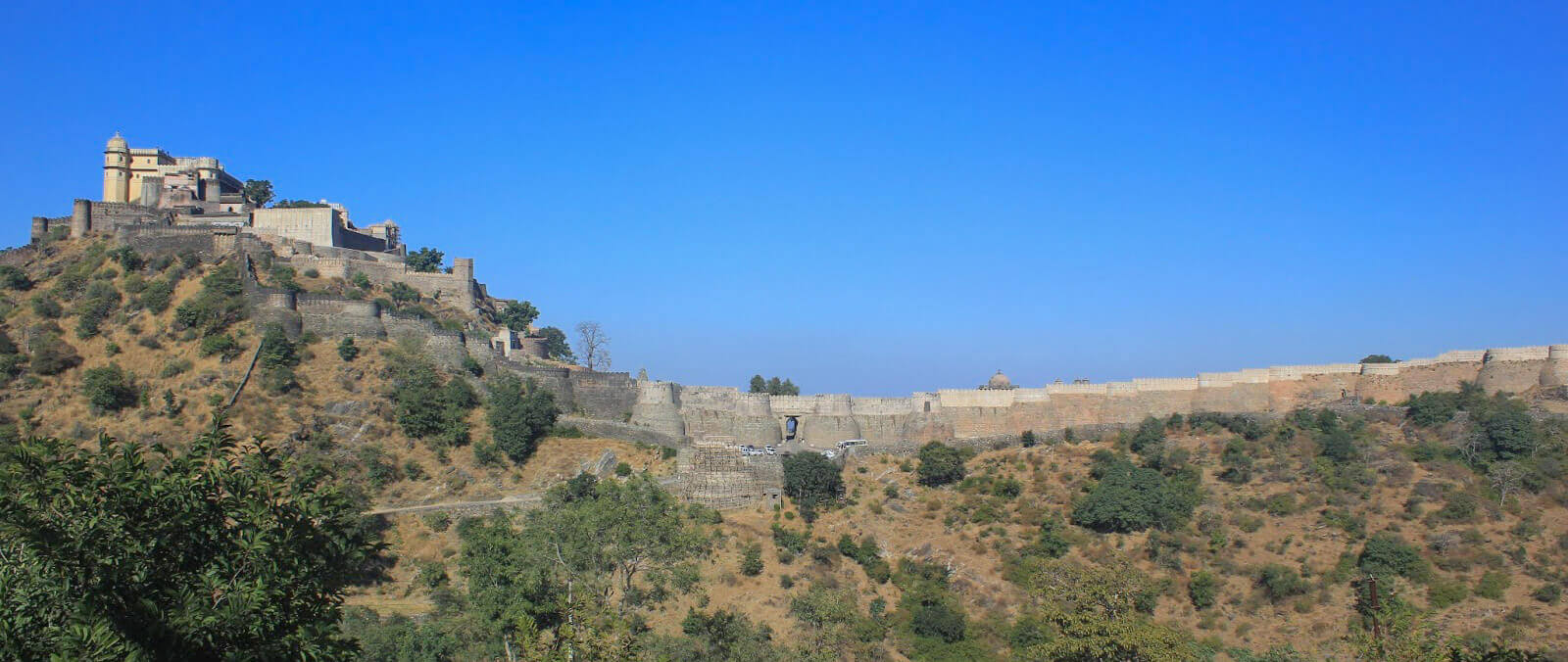 How To Get To Kumbhalgarh Fort
Khumbhalgarh can be approached via Udaipur through Dabog airport / Udaipur Junction. But to reach you have to take the road Journey via Nathdwara. It is approximately 90km from Udaipur. The road though is not very good but is a state highway and the government is trying to upgrade so as to increase the travel volume of the state. The road journey is also pleasing as you pass by the country side of the Udaipur district. With it you will get a glimse of true rural India and many beautiful lakes and villages around them. Its good to see the nature and humans mingling with each other.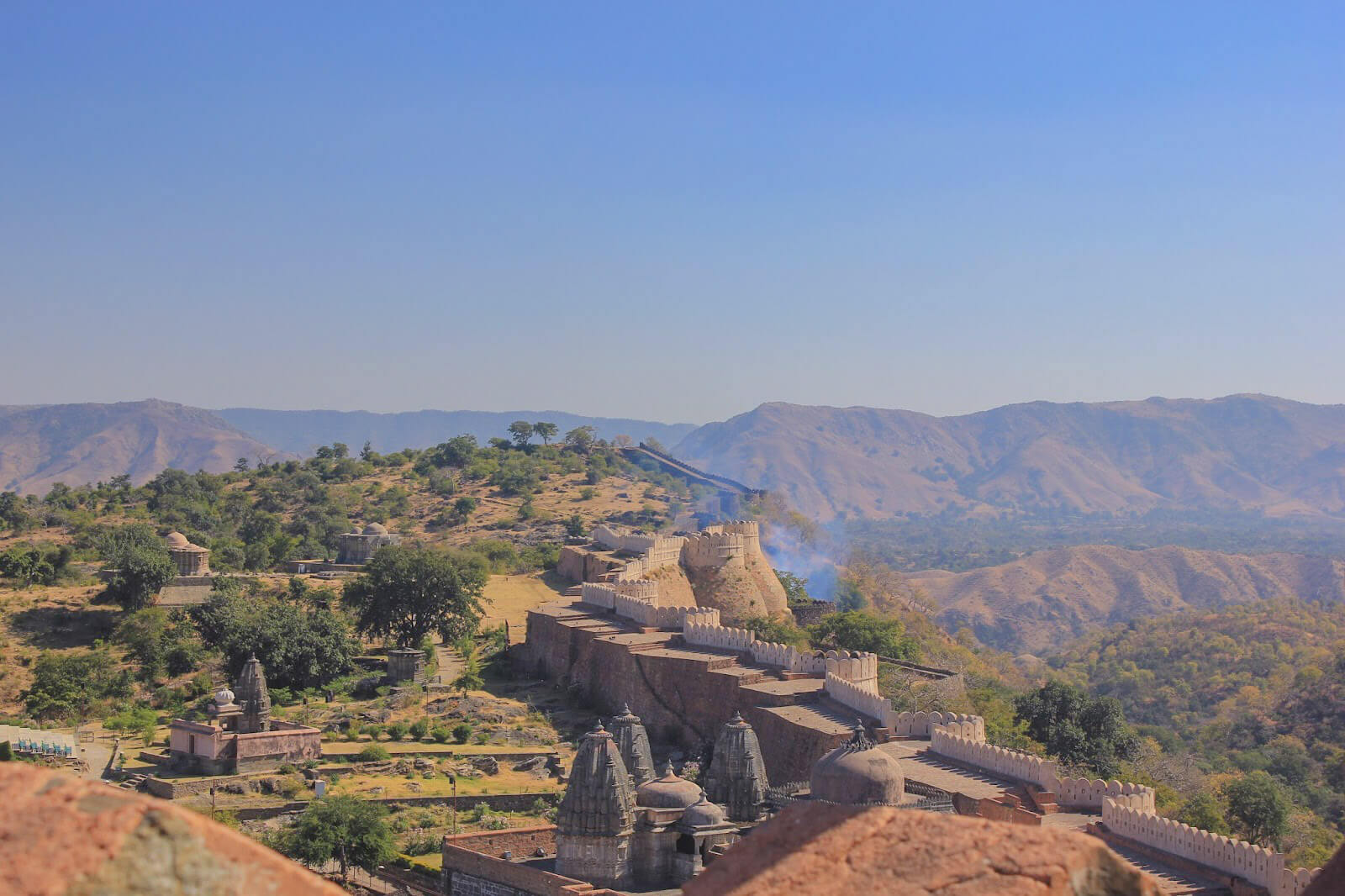 Kumbhalgarh Great Wall, second only to the Great Wall of China, as seen from inside the fort
The fort of Kumbhalgarh is built on a hilltop and the walls of the fort has a peripheral of 36kms. It is the second largest wall in Asia after the famous Great Wall of China. The fort is said to be the most difficult to be won and had lost only once when the combined forces of Mughal Emperor Akbar, Raja Man Singh of Amber, Raja Udai Singh of Marwar and the Sultan of Gujarat breached the wall due to a shortage of drinking water. The walls as said early are huge and unbreachable and this can be gauged by the their overwhelming thickness -- 15 feet!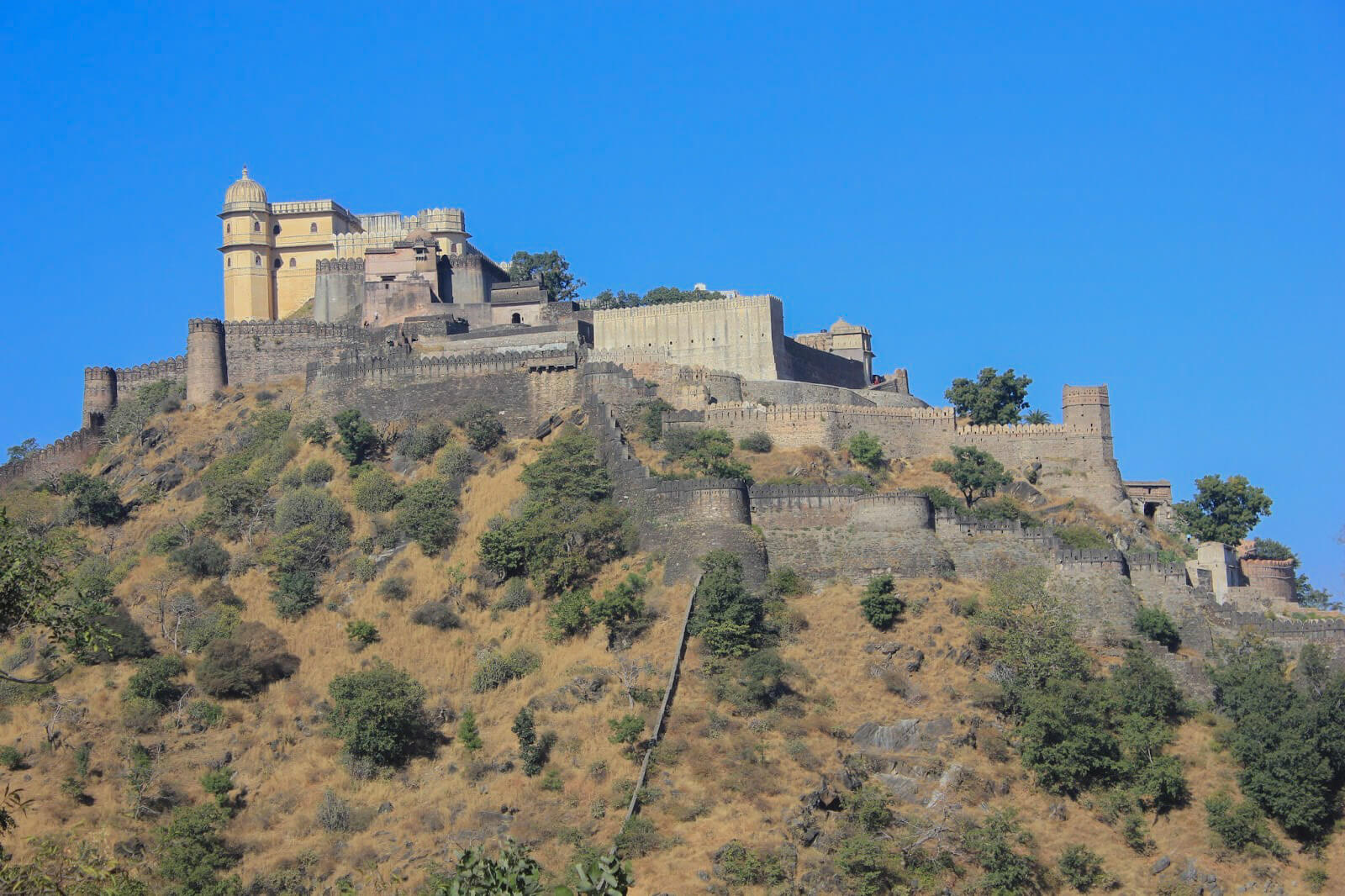 Badal Mahal, the palace inside Kumbhalgarh Fort

The road to Badal Mahal

View from Badal Mahal

The road to Badal Mahal
Kumbhalgarh has become a favourite destination among many travelers, both domestic and international. Plenty of resorts down the hill from 5-star luxury to budget resorts, even camping sites. We stayed in Club Mahindra Resort and really enjoyed the hospitality of the group. NOT TO MISS the light and sound show organised in the fort which narrates you the entire history of the place from its built to its conquer.
  Kumbhalgarh is a destination less travelled but if you have time while visiting Rajasthan it is highly recommended that you swing by and experience Kumbhalgarh Fort and the majesty of the Great Wall of India with your own eyes.
See More     Rajasthan Travel Guides     India Archives