Rajasthan as known as a state in India where you can find deserts, lakes, mountains and valleys, as well as amazing arts, crafts, architecture and history. Rajasthani culture is symbolized by camels and desert, traditional costumes and mustaches, royal havelis and palaces, special spicy food with mouth watering desserts, enriched traditions, and great hospitality, especially towards foreign guests. That is why they have said for decades "padharo mare desh" -- "WELCOME TO OUR LAND".
Rajasthan has all the ingredients to be a perfect Destination for Royal wedding.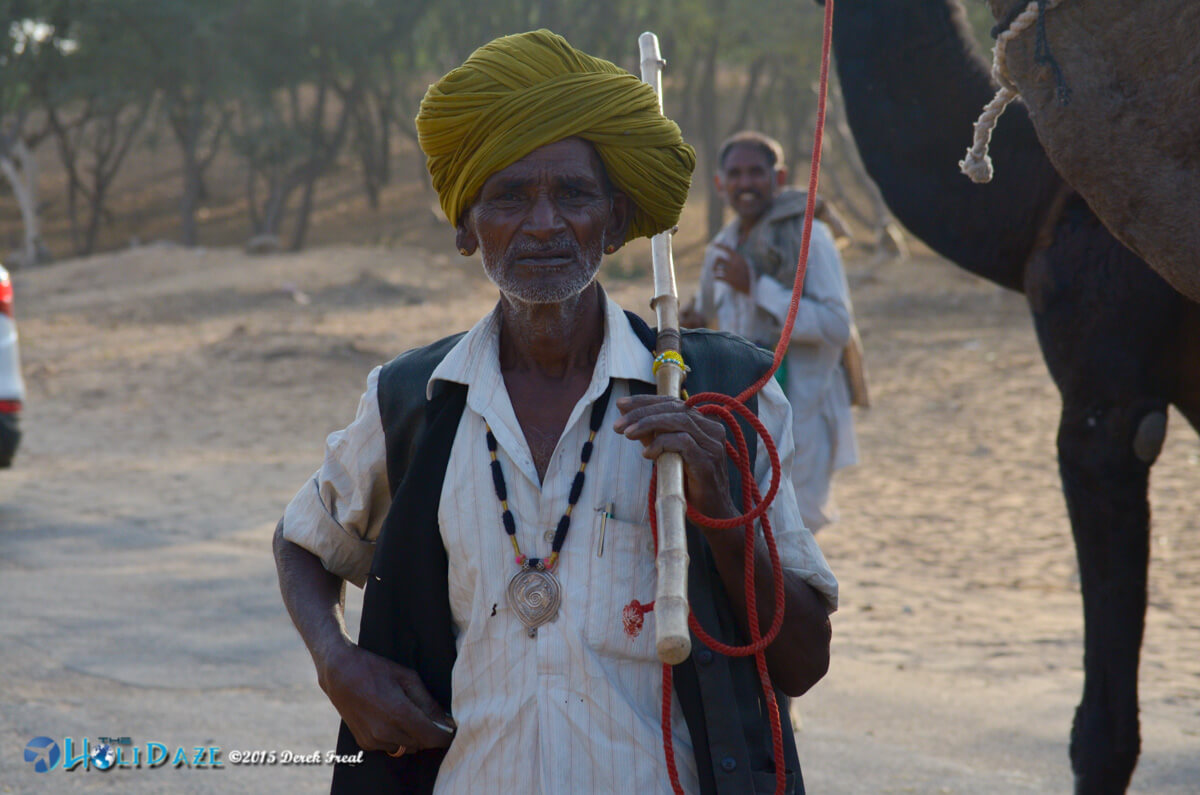 Traditional Rajasthani camel herder
If you want to find a destination that is royal, there are various palace hotels in Rajasthan in the city of Jaipur, Jodhpur, Jaisalmer and Udaipur. The option of choosing your destination goes far beyond these cities too but I have limited them to them because they have various travel interest either in the form of lakes, deserts, forts or palaces associated with them.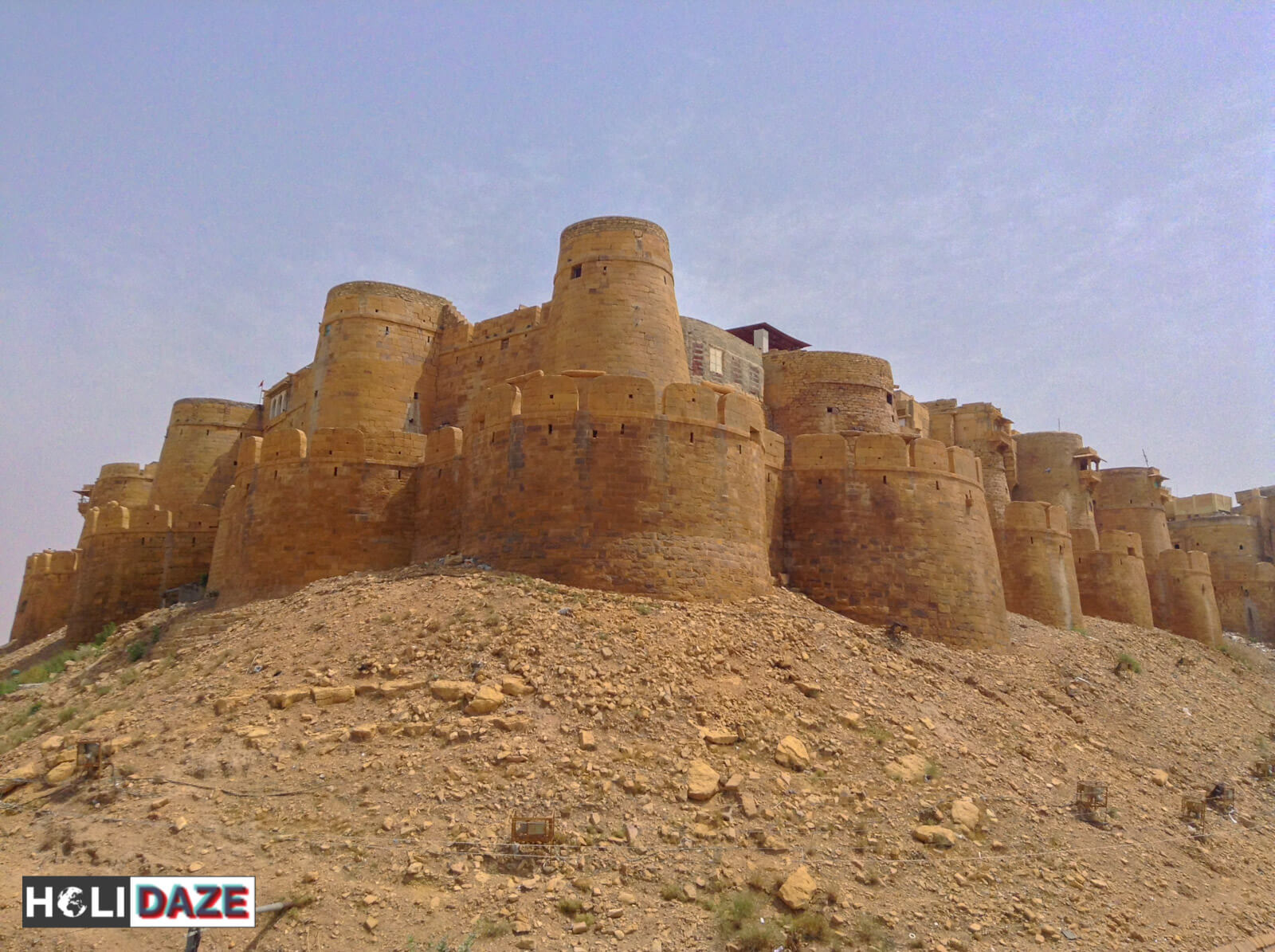 Jaisalmer Fort
After picking the destination, next comes the party menu. Rajasthan is world famous for its food. Some of the best known dishes are dal baati, gatta masala, ker sangri, chakki (for vegans) and lal maas. For sweets you have options like ghevar, mawa mal pua, alwar ka mawa, and much more. The vast variety and rich food can always be added to your delighted dishes as Rajasthan has various cooks that can cook various delicacies / cuisine according to your requirement. They have been doing this through many decades. Kindly note that in Rajasthani culture serving food to guests is considered a great honor and they love to serve you with etiquette.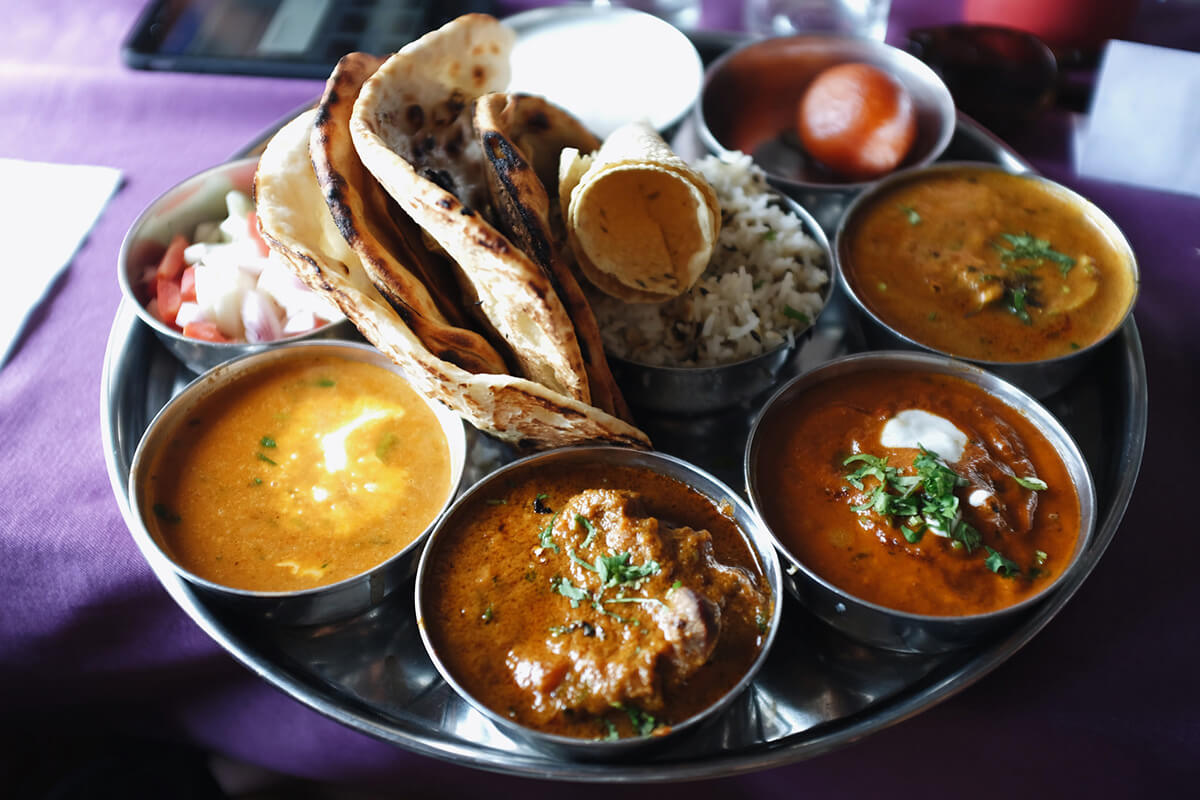 Rajasthani Thali via Zac Davies
Of course no wedding is complete without shopping and that is where Rajasthan once again proves to be perfect for weddings. Rajasthan is world famous for its jewelery, semi-precious stones, arts and crafts, souvenirs, and costumes. The best shopping destination are within the old walled city sections of Jaipur, Udaipur and Jodhpur. And don't forget to haggle haggle haggle!
You can also add some entertainment to your wedding party by adding some folk dance and local music. They entertain for sure. Thus, Rajasthan becomes a perfect destination for a royal wedding that you will remember throughout your life!
Learn More About Preparing/Attending a Wedding in India