This coastal metropolis is India's Gotham City. Home to more than fifteen million people, Mumbai shows extremes of both debauchery and deprivation. Do not be surprised to find a custom-made Jaguar navigating its way through a street saturated with bicycles, foot-traffic and a variety of animals. The disparity of the city is as striking as it is omnipresent.
Formerly known as Bombay, the city was rechristened with its original moniker of Mumbai, derived from the Hindu goddess Mumba Devi, a few years ago. Mumbai has a lot to offer for the eager traveler. The city is full of ancient temples and places of worship for all religions from Judaism to Zoroastrianism. It boasts of striking colonial era architecture, scenic locales, walkways, parks, as well as a wide assortment of malls, bars and pubs.
But one of the first questions usually asked by anyone travelling to Mumbai is how safe the city really is? The city thrives on chaos; like in all metros in India, Mumbai has a vast migrant population often blamed for the ills of the city. The recent spate of rape cases in the country has once again shifted the spotlight on the safety the city offers to travelers. But contrary to most opinions, Mumbai is one of the safest cities for solo female travelers in India.
Thousands of tourists visit the city each year, on business or for pleasure. There are always certain precautions you need to take when travelling to a foreign country. With Mumbai though, these precautions become a little more specific.
Research the City   India can be a sensory overload to a novice traveler. Much unlike other countries India is diverse, ancient and exists in a precarious balance of traditional values and modern understanding. Knowing as much as you can about the culture, traditions and values espoused by the people of the cities you are visiting will hold you in good stead.
There will be places that you will visit, like the Leopold pub and café, made famous by Gregory David Roberts' seminal novel on Mumbai, Shantaram, which will feel much the same like any pub back home. But a few hundred meters away you will find yourself in dense lanes, packed with people and wares from wall to wall.
Finding out which area the hotel you will be living in is situated will help you get a better idea of measures you need to take. Check out important numbers like police stations, ambulance services and hospitals close to your place of stay or locations you want to visit.
Understanding the city will take time, coming to terms with the disparity it presents, even more so. Doing your research before you land is the best weapon you have against getting any more culture shocks than necessary.
Play It Safe   India is currently on the cusp of a massive change. Centuries old traditional values exist here alongside modern understanding and the latest technology and often find it hard to maintain a balance. This is not a run-of-the-mill tourist destination; you can't do here what you will do in, say, Italy.
For example, kissing your wife or companion on the street in Bombay may not only earn you a lot of uncomfortable stares but also a reprimand by the police for indecent behavior in public. Avoid wearing revealing clothes and being overfriendly with unknown men. Your nicety might be interpreted as a come on. Something as simple as walking into a temple with your footwear on, or stepping into a mosque without your head covered can get you into trouble.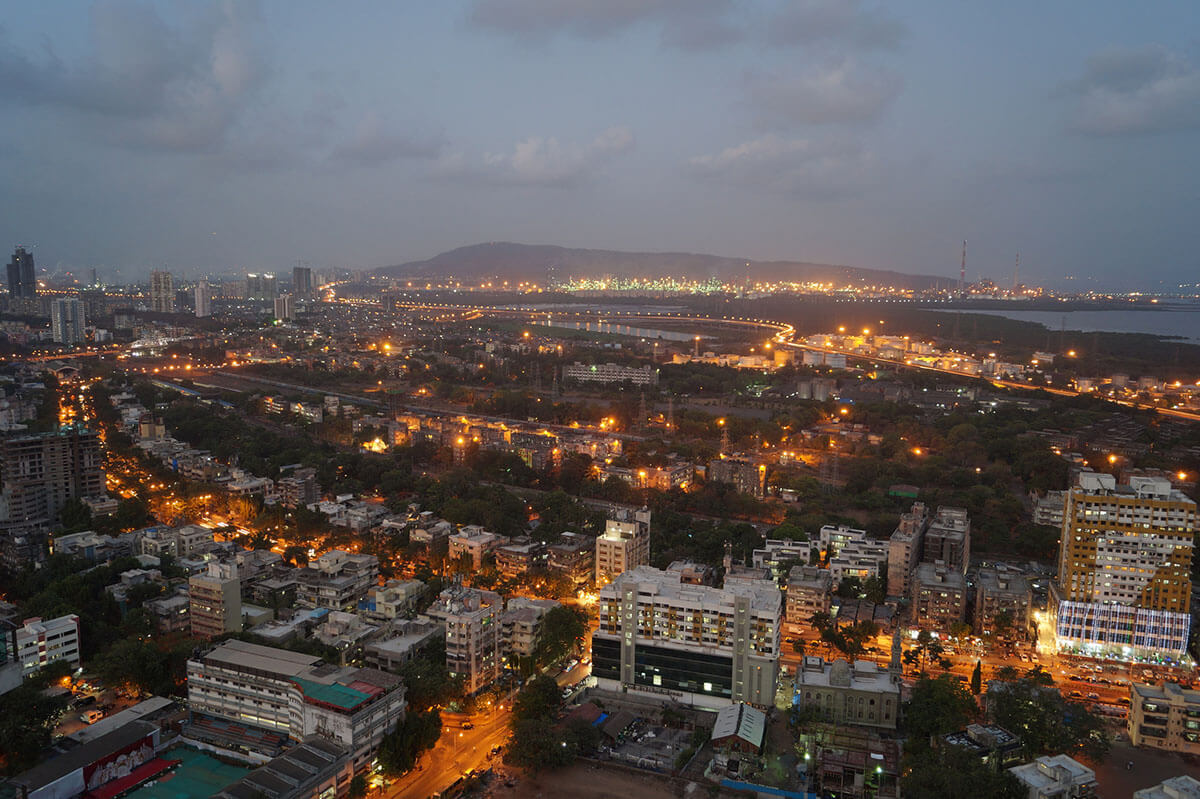 Project Confidence   Many people travelling to India, specifically to Mumbai, have said that projecting a certain amount of confidence in your dealings with the locals will help avoid you getting taken advantage of. Walk briskly and know exactly where you want to go.
Do not indulge beggars or street urchins; ignoring them, while seeming heartless, is the best way to protect yourself against losing your purse or getting groped. This is one of the most basic tips of travelling to Mumbai. Being polite does not work in this city, it requires a firm hand and a confident demeanor to ensure you are left alone.
Learn the Language   Hindi is the national language of India and is spoken widely in Mumbai. Marathi, on the other hand, is the language that is predominantly spoken by the locals. Getting a handle on some useful local phrases in Hindi and, if you can manage it, in Marathi also, is a good idea.
For example, "chalo" means let's go, "ruko" means stop and "nahi" means no in Hindi. Understanding and learning these few phrases will not only earn you the respect of the locals but also make your task of navigating through the city much easier.
Plan Your Transportation Carefully   It is never a good idea to be stranded on the streets of a strange city without transportation, especially a strange city in India. Taxis ply through the streets at all hours of the day. The night-time charges though can be steeper than the morning rates, roughly one and a half times more.
Auto-rickshaws, the yellow and green two-stroke wonder of the Indian transport system, are also available at all hours of the day. The thing to take care with autos and taxis is the meter reading; always pay according to the meter regardless of what the driver says. Local trains are one of the biggest means of public transport in the city, followed closely by buses, but are a hotbed for "accidental" touching and theft. There are women special trains and coaches, which you can use for travelling cheaply and safely.
If you are leaving a bar or a restaurant late at night, have someone accompany you to a taxi or an auto-rickshaw. Arriving in the middle of the night can pose more problems; if your flight lands at night make sure you have a pick-up arranged from the hotel you have reserved. Keep your friends and family informed of where you are through the phone or social media. Staying connected will help you ensure that someone is always informed of your whereabouts.
Beware of Pickpockets   Pickpockets are a perpetual nuisance in the crowded streets and public transport systems of this city. Avoid travelling with a lot of cash, and always be careful with your purses and wallets. Keeping your wallet in your front pocket is a good idea. If you have a back pack do not sling it over your back, instead wear it in front where you can see it.
Mumbai is a melting pot of a multitude of cultures, values and modern day thinking. One of the biggest cities in the world it is a much loved tourist destination and has a lot to offer a traveler. But as is the case with traveling to any country, follow the old adage of "when in Rome do as the Romans do." This will not only ensure you stay safe, but also show you a perspective of the city you may not see otherwise.
  flickr   //   tataimitra   skyevidur