Jaipur, also known as the Pink City, is the capital of India biggest state, Rajasthan. The first impression of Rajasthan is reflected by desert, camel and mustached men. The famous Thar Desert is the main cause of this perception, although people often forget that it also is home to the tiger reserved forest and a famous bird sanctuary, as well as the City of Lakes.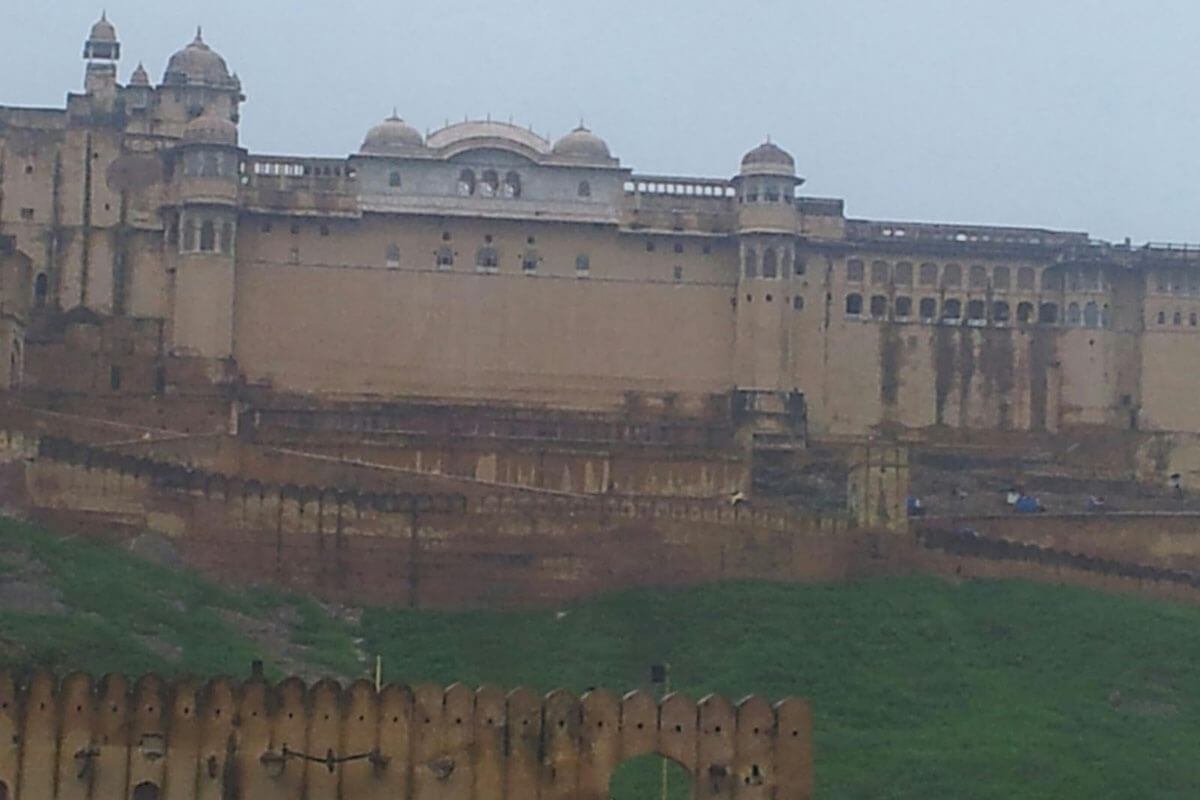 Facts such as water crisis and the dry Aravali Range strengthen the feel of Rajasthan being dry and desert-like. However as soon as monsoon arrives the brown and dry looks of Arvali altogether changes to lush green mountains throughout the state. Every tree, which earlier looked dried up and withered, comes back to life again making the environment lovely.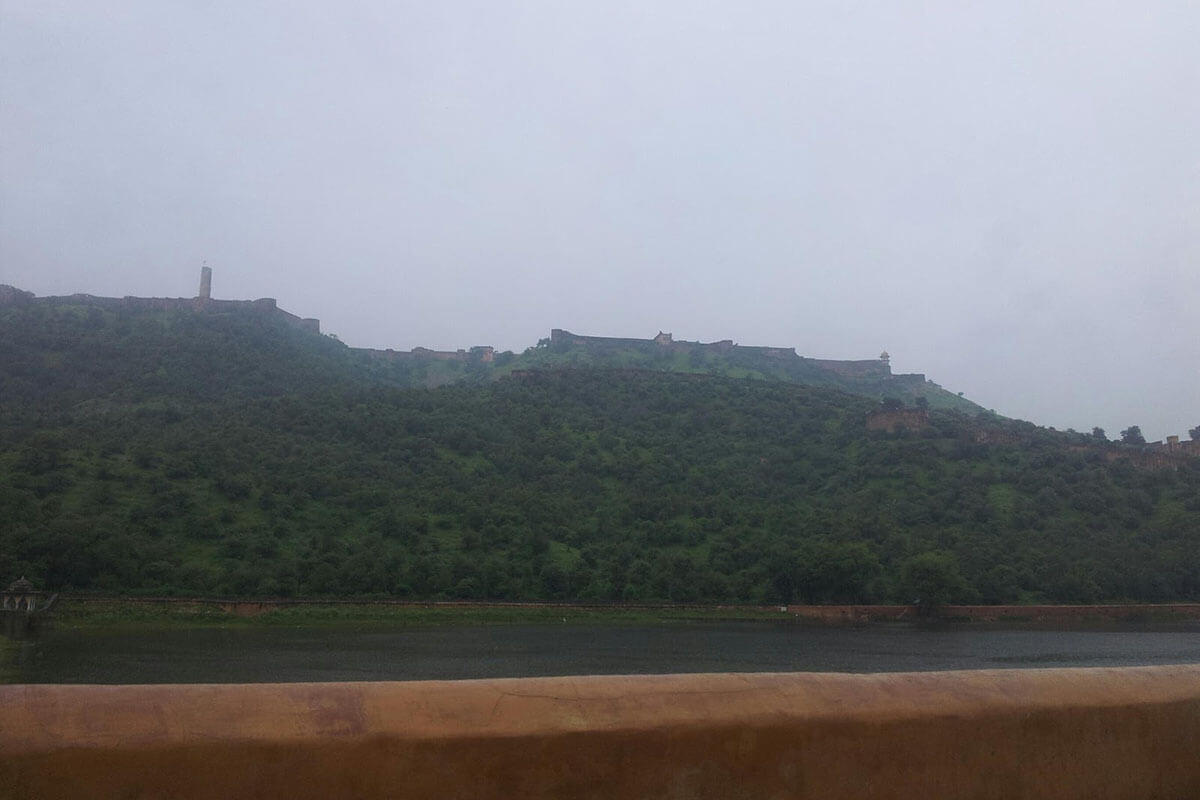 Monsoon also brings down the temperature, which drops the summer mercury and makes a pleasing and enjoy environment to go for picnic, outing or travel. Thus monsoon in Rajasthan is a great time to travel! Th20130809_093434e lush greenery and the wonderful atmosphere of clouds touching the low height aravalis sets a feel of being romantic. Jaipur during monsoon season truly nurtures the romance, making a perfect place to trip for young couples.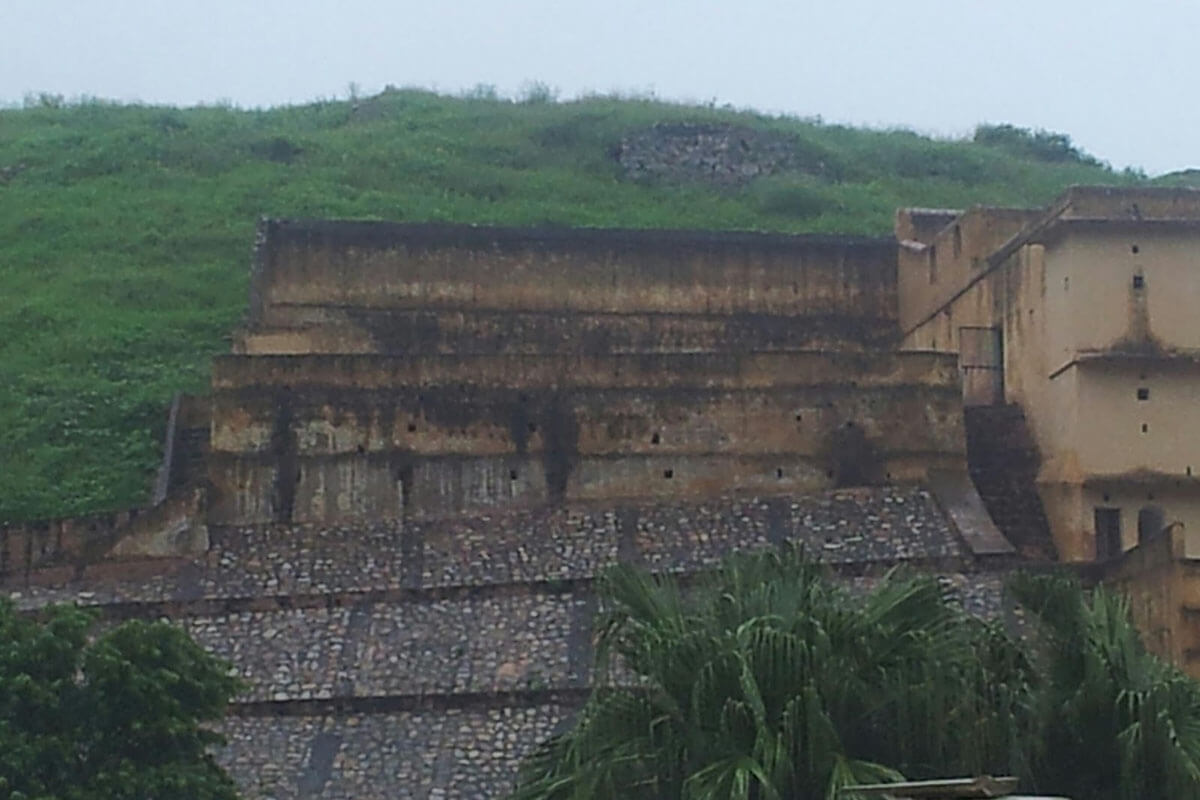 The best precaution in the rains, as with anywhere rainy in the world, is to carry your umbrellas along with you -- even if it is only cloudy. The rains will not damper your trip or planning, although it may add some short memories to cherish in the form of little kids playing in water or monsoon rivers that come into action those days, and the feel of charm and happiness on everybody's face. You'll find there are more than a thousand reasons that will bring a smile on your face in the rainy season. The rains here definitely gives you a lot of moments to cherish. The locals wait eagerly for rain and its not strange to observe various poojas or offerings to various gods for getting good rains.
Things to remember while traveling Jaipur during the monsoon season:
Carry your umbrellas, always
Avoid cycle rickshaws and walking on street as the traffic may splash the water onto you
Drainage in Jaipur is good enough to drain the water in an hours time, so do not worry about flooding
Avoid dinner outside after sunset, particularly street food or food on the dhabbas
Be sure to visit various dams and hills nearby to enjoy rainy waterfalls
Do not ever enter a dry river in rainy season in Rajasthan, as the water may arrive at any time