Every Country Has Hotels And Hostels...
What Does Japan Do Different?
The best way to learn about a country is through firsthand experience with some of the things which make that location unique, whether food, festivals, transportation options, or even lodging. Japan, being a country that is simultaneously rich in history but also at the forefront of modern technology and innovation, certainly offers up a seemingly countless supply of unique facets that make visiting the country a must.
Just because Japan is constantly looking towards the future does not mean they have forgotten about the past. Quite the opposite, in fact. One of the things I love most about the country is how they have smoothly and perfectly blended the old with the new, seemingly with such ease. In the big cities it is quite common to see ancient temples and historic structures preserved amongst the modern highrises and transportation systems.
Speaking of history, what better place to start than with one well-known type of lodging that is exclusively associated with Japan -- the ryokan.
Traditional Ryokan
These are probably the most iconic of all the Japanese structures. If you have ever seen a classic Samurai movie you will immediately recognize these structures, known for their paper walls and sliding doors. While the cost and demand of space has made them less common in many of the big metropolises, they are still a big hit in the countryside, especially in regions near hot springs. You can usually count on them to have spectacular views of the surrounding landscape as well.
Half the fun is in the lodging and room itself, but the other half is in the food. Do not pass up any of the meals offered at your ryokan. The food is always amazing and presented ever so elegantly!
In my opinion one of the best cities to stay in a ryokan is Takayama, long known for its skilled carpentry. Not only is the area gorgeous but also filled with traditional streets and shops that are a joy to stroll through, even if you are not planning on purchasing anything.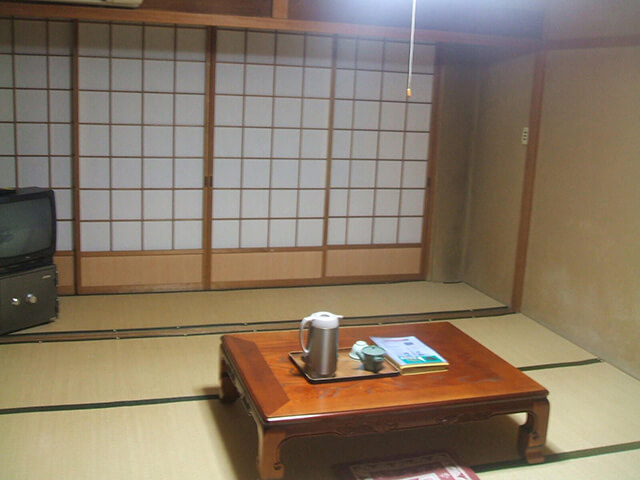 Love Hotels
Another [in]famous type of lodging in Japan is the love hotels, sometimes referred to as fashion hotels, which can now also be found in other Asian countries. For those of you who have never heard of these, this will blow your mind. These hotels will be located only in areas with lots of late night clubs and offer luxurious intimate rooms available in "rest periods" of one to three hours or, for an increased price and provided it is after 10pm, the entire night.
The rooms all have widly different themes but are all done up exquisitely to make you forget where you are and give the happy couple a few hours in paradise. Think of it like a brief stay in a luxurious Vegas suite. However you tend not to spend much time absorbing your surroundings, except in the final few minutes before leaving.
They are very discreet as well. Rather than booking a room like at a normal hotel, at the love hotels there is a screen with pictures of each of the themed rooms. If the room is available then its picture is illuminated; If not it will be dark.
No worries about having to make eye contact with a judgmental hotel clerk either -- the front desk is more like a movie theater ticket box. You pay through a small slit in a heavily-fogged glass window.
Believe it or not, these places are incredibly packed, at least when I was there back in 2008 and 2009. Especially on Fridays and Saturdays, if it is past midnight good luck finding an open room at one of the nice love hotels.
Capsule Hotels
For those on a budget
Many parts of the big cities offer what is referred to as capsule sleeping, and it is exactly as it sounds. The hotels are full of double-stacked pods and offer a very unique form of no-thrills lodging. You literally rent out a six-foot rectangular cube, crawl in and pull down the drape.
These are mostly geared towards over-worked or inebriated
businessmen who missed the last train home, although a 2010 news article reports that due to the ongoing recession some capsule hotels are reporting that up to 30% of their guests are unemployed or underemployed and were renting capsules by the month. I know that sounds exciting, but don't count on renting one just yet; they are very uncomfortable and I did notice that some have a tendency to discriminate against gaijin, immediately saying they are fully booked or some similar excuse. Even towards the end when I went back with my Japanese girlfriend, she tried to get me in for a night but still without any luck.
Staying For A Longer Visit?
Furnished Apartments Are The Way To Go
While this may not be that different from any other country, I spent the bulk of my time in Japan in a flat I rented in Tokyo. There were many upsides to having a fully furnished apartment but probably the biggest was being in amongst the locals, right in the heart of the action. It is not like staying at the Hilton, which you can count on being full of traveling businessmen and tourists -- precisely the types of people I try to avoid during my adventures.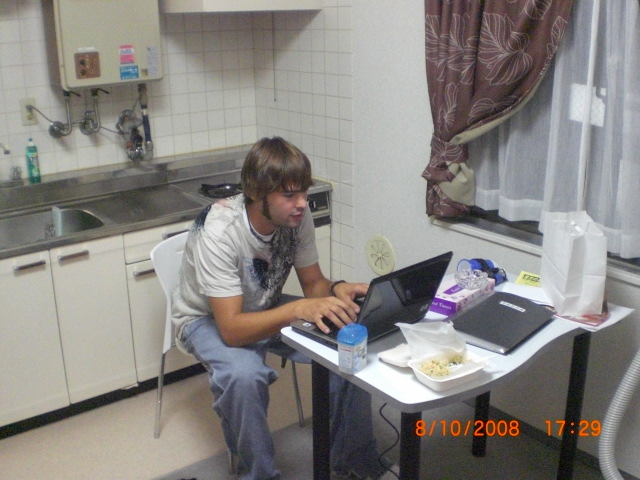 With very distinct and diverse districts and wards in Tokyo, it took a considerable amount of research for me to determine where I wanted to call home during my leave of absence from the cubicle life. I chose Shibuya, a ward that is home to several noteable districts including Harajuku, the fashion capital of the world, Yoyogi, famous for Yoyogi Park and the Meiji Shrine, and Ebisu, proudly referred to as the area Tokyo locals love to live. And at the center of it all was the aptly named Shibuya district, a shopping hotspot during the day and party mecca come nightfall. That is why I was really there ;)
I had expected to interact with my neighbors more, but it turned out they all worked and were quite reserved, as is the Japanese way. Regardless, having the flat to bring new friends from the bar back to and otherwise slip into the same life as the local Tokyo residents, that made all the difference in the world. That and the fact the flat came pre-wired with super highspeed wifi, which was convienent even though I hardly made use of it. Oh and can't forget about the maid, which came by once a week.
To top it all off, my key was waiting inside of my mailbox, which was located on the main facade of the building next to the front door and accessible via a code I had been given prior via email. (No need to deal with any bothersome staff.) And when I checked out a couple months later? Simply returned my key to the mailbox.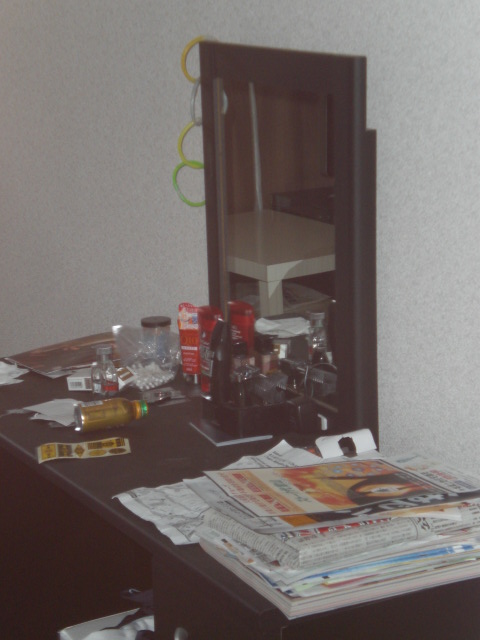 Shame I don't have better pics. Browsing my remaining photos it was surprisingly hard to find pictures of it and not people...but back then I was just partying and living for the moment, not thinking about being a travel blogger.
  Have you experienced these or any other different/unique forms of lodging during your travels? Tell us about it!