Planning your summer vacation already? Check out these up-and-coming destinations.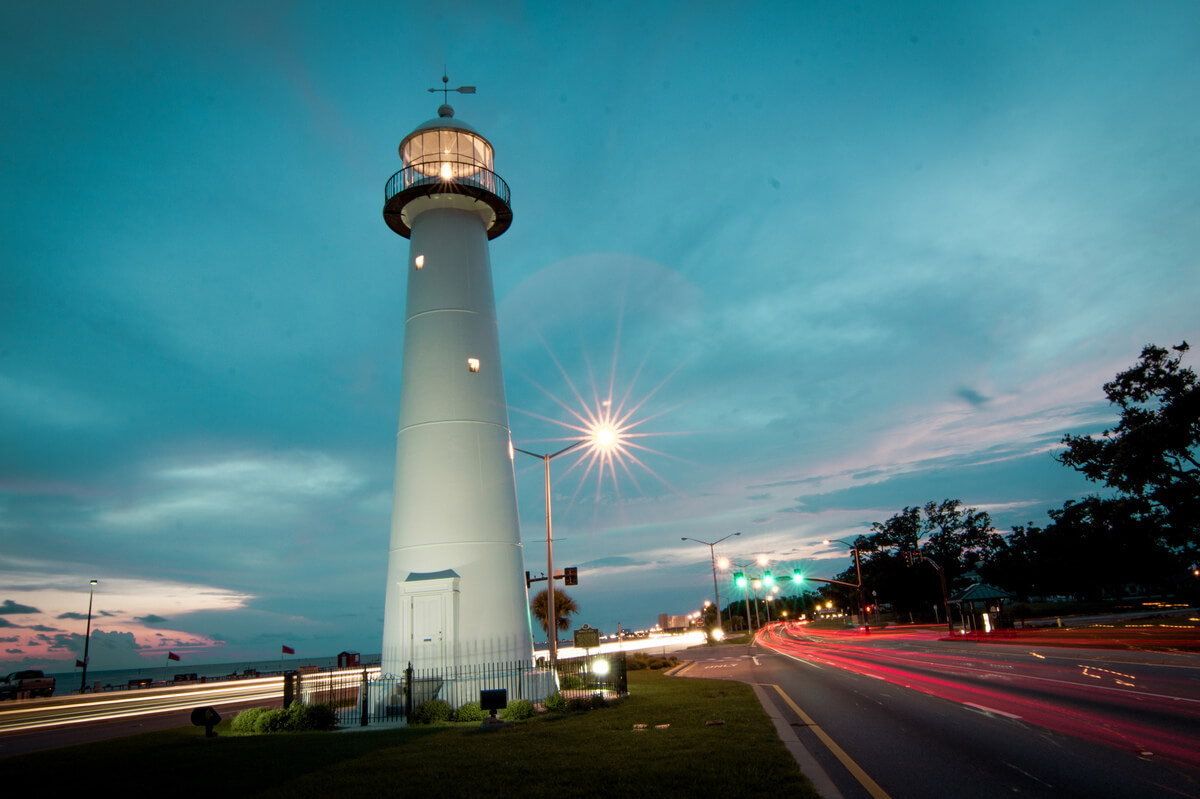 The Biloxi Lighthouse by Ipung Zan via Flickr
Biloxi, Mississippi
The beachfront city of Biloxi is a popular summer destination for people looking to enjoy the gulf. Water-based activities such as fishing are some of the biggest pastimes of the area. In fact, every 4th of July the city holds the Mississippi Deep Sea Fishing Rodeo, which draws crowds in excess of 50,000 people. Nearly all the hotels in town are located on or near the water, and because gambling is legal in Biloxi, most have casinos as well.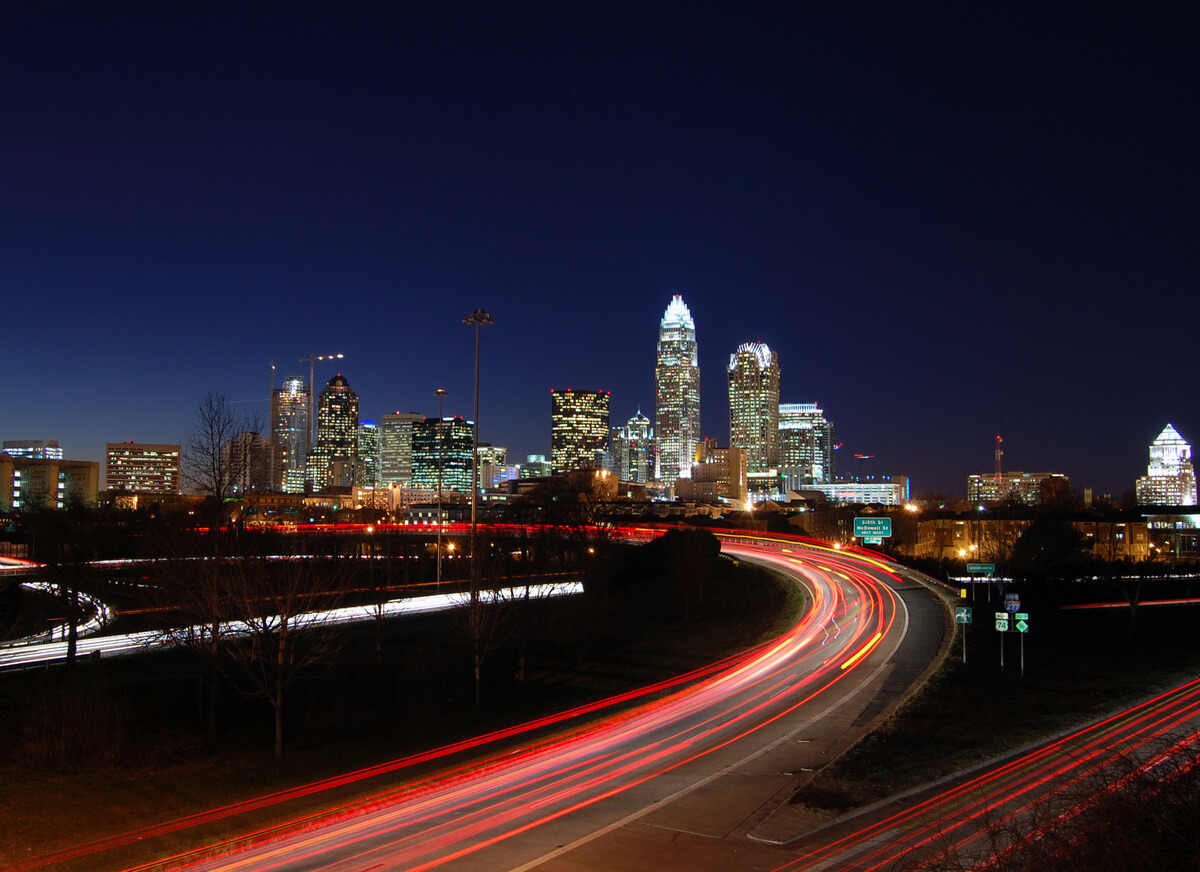 Charlotte, North Carolina skyline by James Willamor via Flickr
Charlotte, North Carolina
Charlotte is the largest and most well-known city in North Carolina. Home to nearly 3 million people, there is no shortage of sights, activities, museums, theme parks, festivals, and excitement to keep visitors of all ages and interests amused. Plus, all the sports fans will be excited to hear that not only does Charlotte have a team for every major sport, it is also the home of the NASCAR Hall of Fame.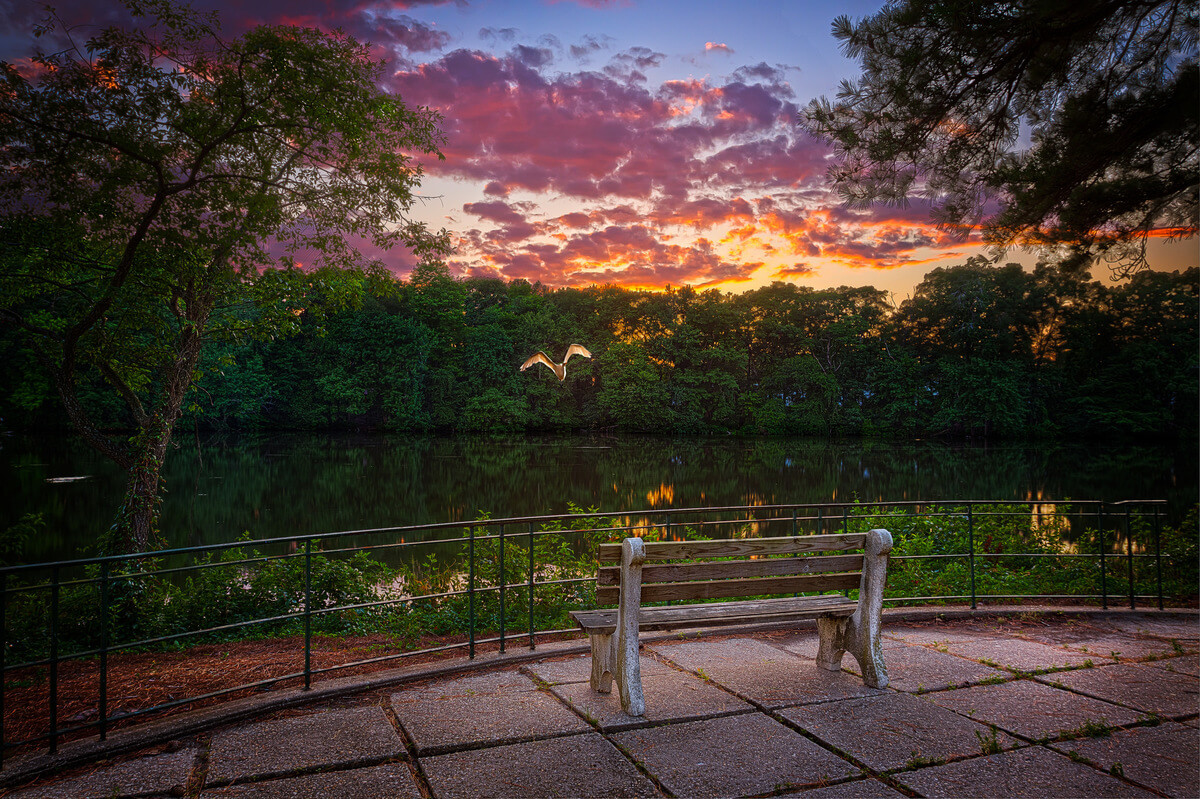 Sunset on the grounds of Deer's Head in Salisbury, Maryland by Eric B Walker via Flickr
Salisbury, Maryland
Salisbury is a small city at the head of Wicomico River in southeastern Maryland. It is a peaceful, unassuming town that is perfect for a family weekend getaway or a quiet pit stop on an American road trip. Venues like the Salisbury Zoo, Coco's Funhouse, Pemberton Historical Park, and the Wicomico County Youth & Civic Center are perfect for the entire family. Other places, such as the Ward Museum of Wildfowl Art and Eastern Shore Baseball Hall of Fame Museum, are geared more toward older guests. When it comes to lodging, the Hampton Inn Salisbury is the only one you should consider. Not only does it have a central location, but it's also the highest-rated hotel in town!

Main Street in College Park, Georgia by Robert S Donovan via Flickr
College Park, Georgia
Contrary to the name, there is no college in the small, charming southern town of College Park; the building that was a college many years ago is now city hall. Despite having a population of only 14,000, the city has over 850 properties on the National Register of Historic Places, making it an intriguing destination for anyone interested in the historical side of Georgia. Just a 10-minute drive from downtown Atlanta, College Park is home of the Hartsfield-Jackson Atlanta International Airport, the world's busiest airport. As such, there is no shortage of hotels and restaurants in town.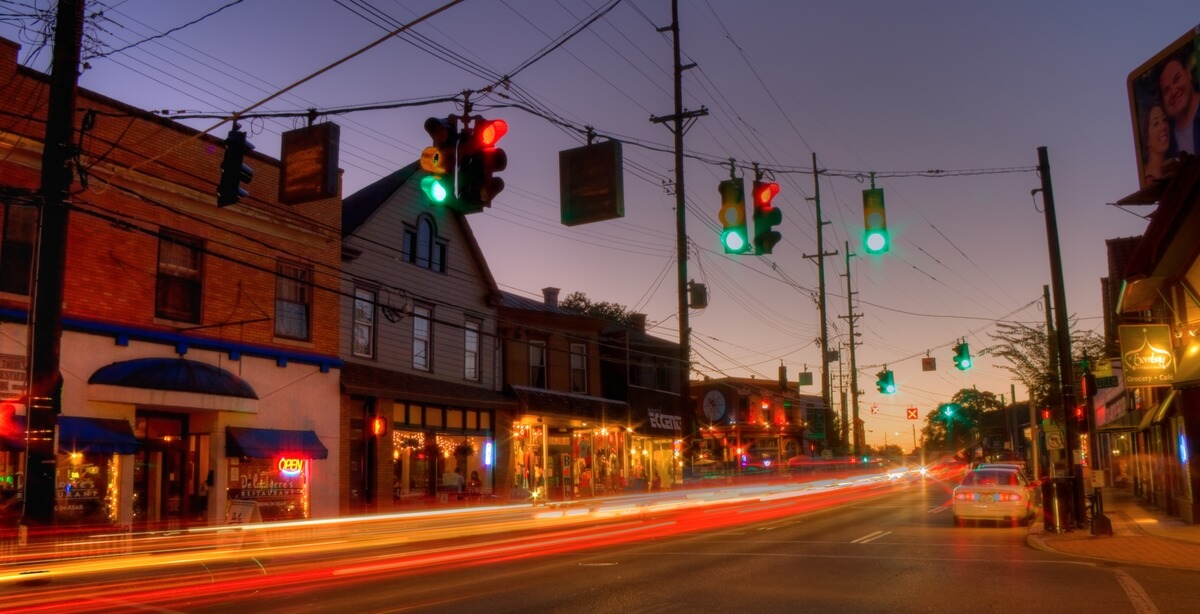 Sunset over Bardstown Road in Louisville, Kentucky by Scott Smithson via Flickr
Louisville, Kentucky
Louisville is Kentucky's largest city and one of the most popular year-round destinations for out-of-state visitors thanks to its abundance of things to see, do, and eat. Baseball fans will immediately recognize the city because it is the home of the Louisville Slugger Museum & Factory, the iconic baseball bat. However, the city is also the home of the Kentucky Derby Museum and the Muhammad Ali Center, among others. Plus, just outside of town are countless parks, trails, lakes, and rivers offering a seemingly never-ending amount of outdoor activities. If you've got an entire family to keep happy or just want to pack as many diverse activities as possible into one trip, definitely put Louisville on your list of destinations this summer!