Greetings, glad to have you here. The HoliDaze is my little pet project, an attempt at forming a knowledgable travel community with only a budget of $6/month for hosting and whatever free time I have in between my travels. Not only can we all swap our experiences and stories with each other, but also as a result inspire a new wave of travelers. After all, it is one thing to recite something that you saw on the television news but it is an entirely different thing to be able to say "yes, I went there and sure they had this-this-and-this correct, but they had this-and-this wrong and they totally left out this."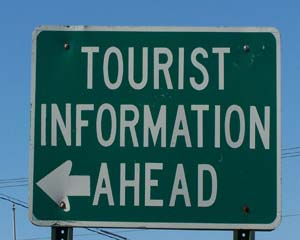 The primary reason behind HoliDaze was the seeming absence of a travel web site for people who want to travel and see the world but do not want be seen as tourists or do the same stereotypical thing as everyone else. 'Cultural enthusiast' is the term I use, although others may see themselves more as vagabonds, backpackers, expats, or sufferers of wanderlust.
Sure, there are some travel guide companies like Frommer's, Lonely Planet, Fodor's, and others which have online forums, but have you ever tried looking in those forums or reading the "real" reviews. It's all so disappointing, maybe a couple stereotypical comments or observations, but usually hardly any useful information. And then you have sites like TripAdvisor, currently being investigated of hosting fake reviews (read the article).
In order to find the best and most recent information many people have come to rely on blogs. This has become even more important in the travel sector as tourism differs from every other multi-billion dollar industry in that everything is based off one single thing: people's opinions. You cannot say that about the automotive or electronic industries, which rely primarily on research and cold hard facts.
That having been said, a good travel blogger's keyboard is more than worth its weight in gold.
The only problem was there was no one site linking all the good travel blogs. Sure, most blogs have a link page or blogroll, but in browsing thousands of them I have found many that were full of out-of-date blogs or dead links. There was not one site that linked to all the worthy blogs I eventually managed to find. What do I mean by a 'worthy blog'? One that embodies some of the following characteristics: well-written, catchy and interesting, up-to-date, expansive or long-running, more interested in giving you information than selling you anything, etc.
I kept thinking it would be so much easier if there was just one site that compiled all the random information which we — and other travel addicts like us — are searching for. Truth be told, I was a little surprised no one else had thought up a social travel site, especially with all backpackers and hostels scattered around the world and the massive loads of information out there on the web. So I've decided I'm going to give it a go.
In closing, thanks for stopping by and taking the time to read this message. Feel free to contact me with any questions or comments you might have. Oh and please let me know if you have any suggestions for the HoliDaze. Thanks again and best wishes!