Be careful if saying that exotic things are the prerogative of remote from Europe lands, somewhere in Asia or in Latin America. The Portuguese can be truly offended and, in particular, will be right to remind you of Madeira, nicknamed by many "The Passion Fruits Island." The idea itself reflects this fruit is widely grown and used over the area, and if surfing over the internet pages or talking to locals, it is very likely to learn about passion fruit wine, passion fruit pudding, passion fruit liquor, etc. Doesn't it sound exotic? Yet, it is not the only cracy thing Madeira can offer to visitors. To enjoy special and contrasting Old World nature and culture one should definitely head to the island, one of the top places to go in Portugal.
Besides passion fruits in their pure form, so to say, cultivated on other corners of the world as well, it is quite possible to get alike yet no less interesting gifts of Mother Nature on Madeira markets. On Mercado dos Lavradores in Fucnhal, for instance, crowds of tourists are usually excited with the variety of fruits and vegetables, although their taste often does not suit each and every. Among the extraordinary "exhibits" one can notice passion fruit bananas: they resemble bananas in shape, but under thick green cover one will discover juicy passion fruit seeds! The view is indeed very amazing!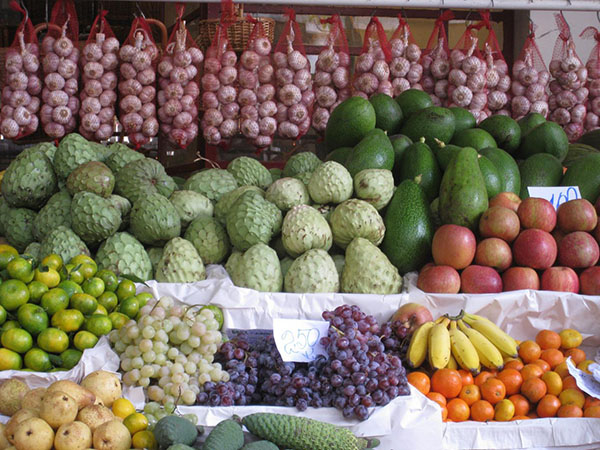 Enthusiastically, people also turn their heads to passion fruit tomatoes: they are very alike to common tomatoes, but, being cut, hit with saturated magenta color and a characteristic, rather sour, taste. Passion fruit melon is another story. It is the biggest of all, carries lemon yellow color, gets huge in sizes and its taste is in very deed delicious. The row of passion fruit fancies might be finished up with ananas (known as pineapples). They are treated as the most exotic on the island of Madeira. Outwardly, it is hard to find a matching fruit to describe, as this one does not look like any. This is a green bump of right cylindrical shape and about 20 centimeters at length. It is important to add that no hybrid fruits are sold on Madeira food markets, as skeptics can think. The fruits were not scientifically designed, although the merchants cannot but use this myth to attract buyers!
The idea of exotic fruits might be followed with the other one associated with various vivid flowers and trees, also grown on Madeira. Local guides, as well as those working in Madeira botanical gardens, will tell you that since Portuguese island discovery in 1419, sailors started to bring various unique species from abroad. Local villagers have been eagerly cultivating them for centuries and tried their best to make plants adapt to climate and weather of the neighborhood. The results might be examined at present, especially if attending Montepalace Tropical Garden, Madeira National Reserve, Orchid Garden and many others. Furthermore, you'll be really lucky to arrange your visit during Madeira Flower Festival, usually held right after Easter celebrations. Well, as of today you have a couple weeks to consider this idea and realize it. Frankly, Madeira is really worth it!