The last few days I have been staying at Badladz Adventure Resort and Badladz Beach Resort in Puerto Galera, Philippines. Owners Sean and Mylene Cooney have put together two great locations for travelers to Puerto Galera that cater to both the diving crowd and those that just want to get away and relax.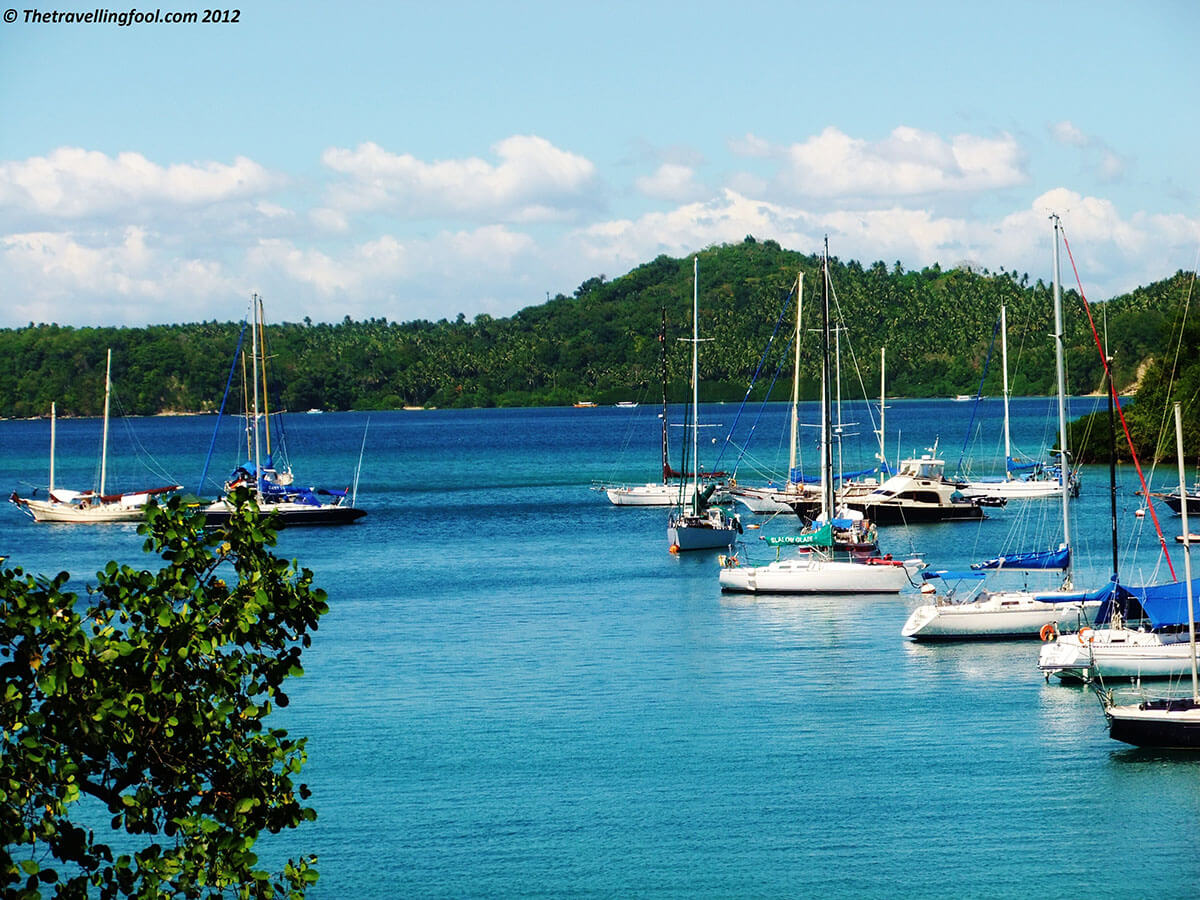 View of Puerto Galera Harbor from Badladz Adventure Resort
Puerto Galera Resorts normally cater to the diving crowd with most facilities in Sabang but Badladz has made it easy for you to step off the ferry at Muelle Pier in Puerto Galera turn left and walk 50 meters to their Adventure Resort which offers PADI certification, fun dives, open water dives and more. Puerto Galera has long been known as one of the finest diving spots anywhere and Badladz Adventure Resort is known as one of the best places for divers to go.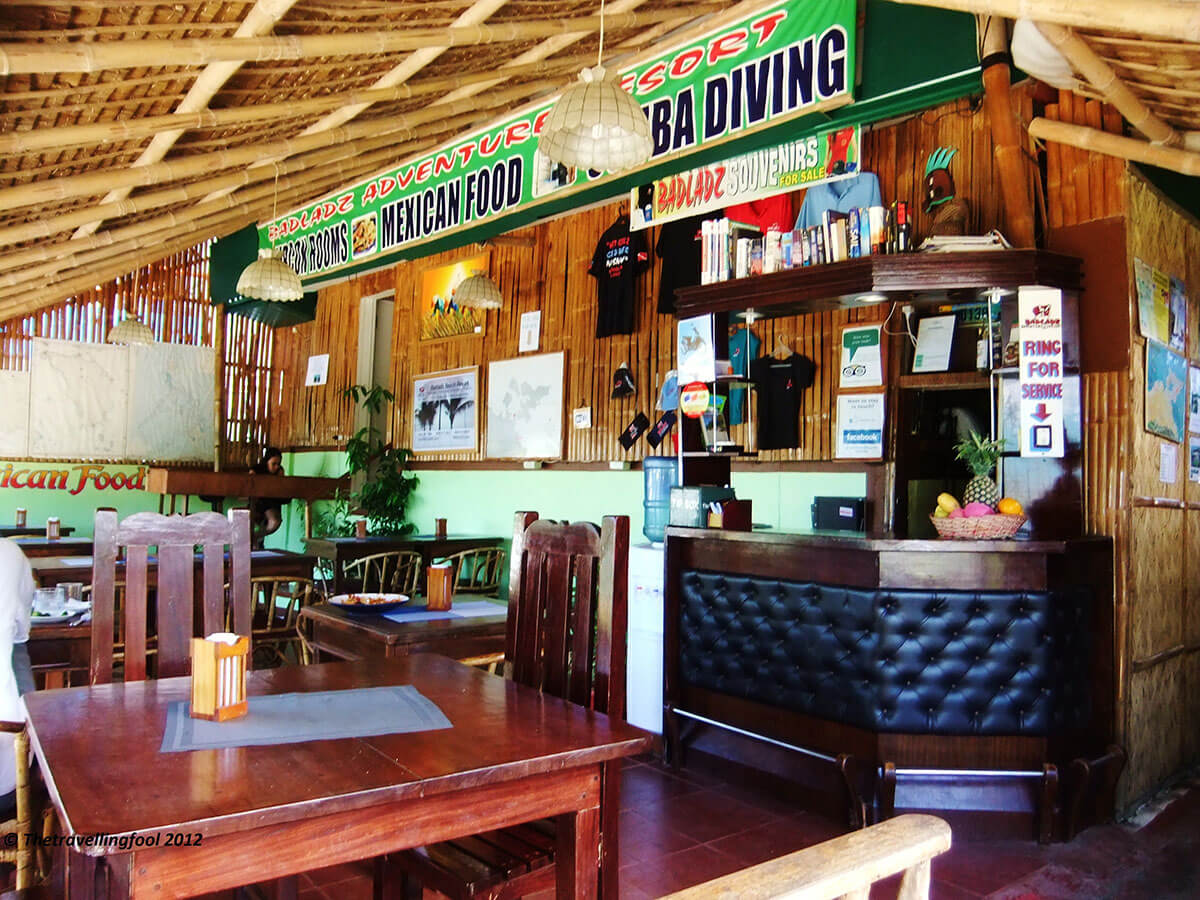 Bar and Restaurant at Badladz Adventure Resort
After a day exploring underwater caves and wrecks you can relax at the Restaurant and Bar for a nice cold beer. The Restaurant offers great Mexican food along with traditional Filipino dishes, Sandwiches, Burgers and Breakfast. The Combination Mexican Plate is really good I can attest to that. Badladz Adventure Resort offers 13 rooms from single to double occupancy and has a great view of Puerto Galera Bay. The rooms offer comfortable and affordable accommodations and the staff is attentive to guests needs.
After spending 2 days at Badladz Adventure Resort I moved over to the Beach resort. Recently finished in December 2011, the Beach resort is tucked away on a semi private beach a short drive from the Adventure Resort and has 9 rooms. Badladz Beach Resort is still expanding and construction is underway for some larger double rooms since more and more people are finding their way here and enjoying the hospitality.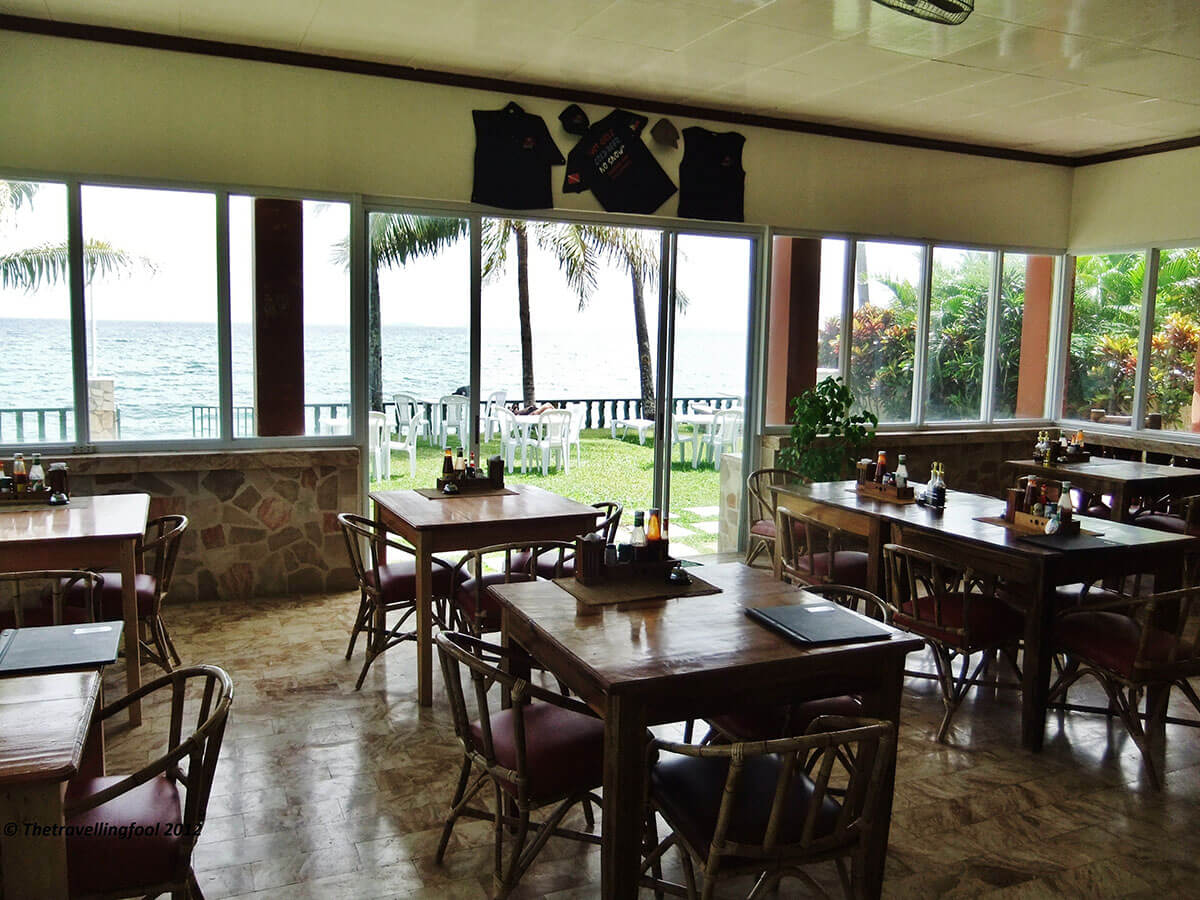 Restaurant at Badladz Beach Resort
If you are looking to get away from the crowds and tourist attractions this is the place to go. The Beach resort offers the same menu at their Restaurant along with the same friendly and attentive staff. Here you can dine at the restaurant and look out onto Varadero Bay, relax in the beach chairs under the coconut trees or have a BBQ. When you are ready, head out onto the beach and have a swim in the bay. When I went the water was clean, cool and the waves were just right so as not to get a face full of salt water.
Whether you stay at the Beach Resort or the Adventure Resort there is a Van that will provide transportation between the two and also Sabang and White Beach along with other various attractions such as the waterfalls.
After checking in and dropping off my bags I went down for a cold beer and was greeted by name and since that time the experience at both the Adventure Resort and the Beach Resort have been fantastic with the owners and staff making sure all the guests were attended to and satisfied.
I can highly recommend Badladz Resorts for a truly great stay. If you are headed to Puerto Galera you can contact Badladz, one of the best resorts in Puerto Galera at This email address is being protected from spambots. You need JavaScript enabled to view it. or call +63 919 577 2823