I recently joined a professional photographer for a customised one-to-one photography workshop in the Scottish HIghlands and Isle of Skye. In just five days I learnt so much about Scotland, about photography and about myself.
1. "The real voyage of discovery consists not in seeking new landscapes, but in having new eyes"
This quote from Marcel Proust has always been one of my favourites. I once met another traveller in Africa who was exploring the country without a camera as she found that looking through a lens detracted from the experience of being in the country. This may be true if you are just using your camera to capture memories. How many times do you see a busload of tourists arrive at destination and rush out to start snapping shots before they've actually looked around? But when you are using your camera to create an image rather than a memory, photography can actually enhance the experience.
Looking at the world through a lens helps me discovery different layers of the scene in front of me.
One of my most inspirational moments in Scotland was observing this quote in action when Glen and I arrived at one of his favourite Scottish Hills, Assynt's Suilven (the 'sugar loaf'). Capturing a great image of Suilven had eluded him despite a number of visits to the location, but the light on this particular day had created a new view of the static mountain and an excitement in him that was contagious. I started to understand what light stalking was all about as he raced ahead of me through muddy ground, already composing the image in his head as he looked for the best place to set up his tripod before the light changed the scene in front of him.
Watching a professional photographer who has been capturing images for decades and had visited this location a number of times get so excited about a potential image, reminded me that you don't have to visit new locations to see something different.
2. My dad was right!
Remember being old enough that it wasn't 'cool' spending a Sunday afternoon with your parents, but being young enough that you didn't have a choice? I recall many Sunday afternoon drives in Australia where my father's regular phrase of 'what a magnificent view' was met with rolled eyes and a sarcastic comment.
I've become my father!
Not only do I enjoy landscapes, I now chase them. I feel most alive when I am away from the office and away from the city. I feel most energised when I am breathing in the fresh air, surrounded by wild and dramatic landscapes, enjoying the feeling of isolation such an environment creates. There is something magical about the great outdoors, it has the strength and power that reminds me we are just a smaller part of a bigger picture and it's all about enjoying the moment.
The diversity of the Scottish Highlands makes it a landscape photographer's dream destination. The rugged, wild and unspoilt environment exemplifies the raw power and beauty of nature. From the coastline, waterfalls and lochs that present great long exposure opportunities, to the imposing mountains and sweeping glens, I found myself constantly borrowing the long-suffering phrase from my father, "what a magnificent view"!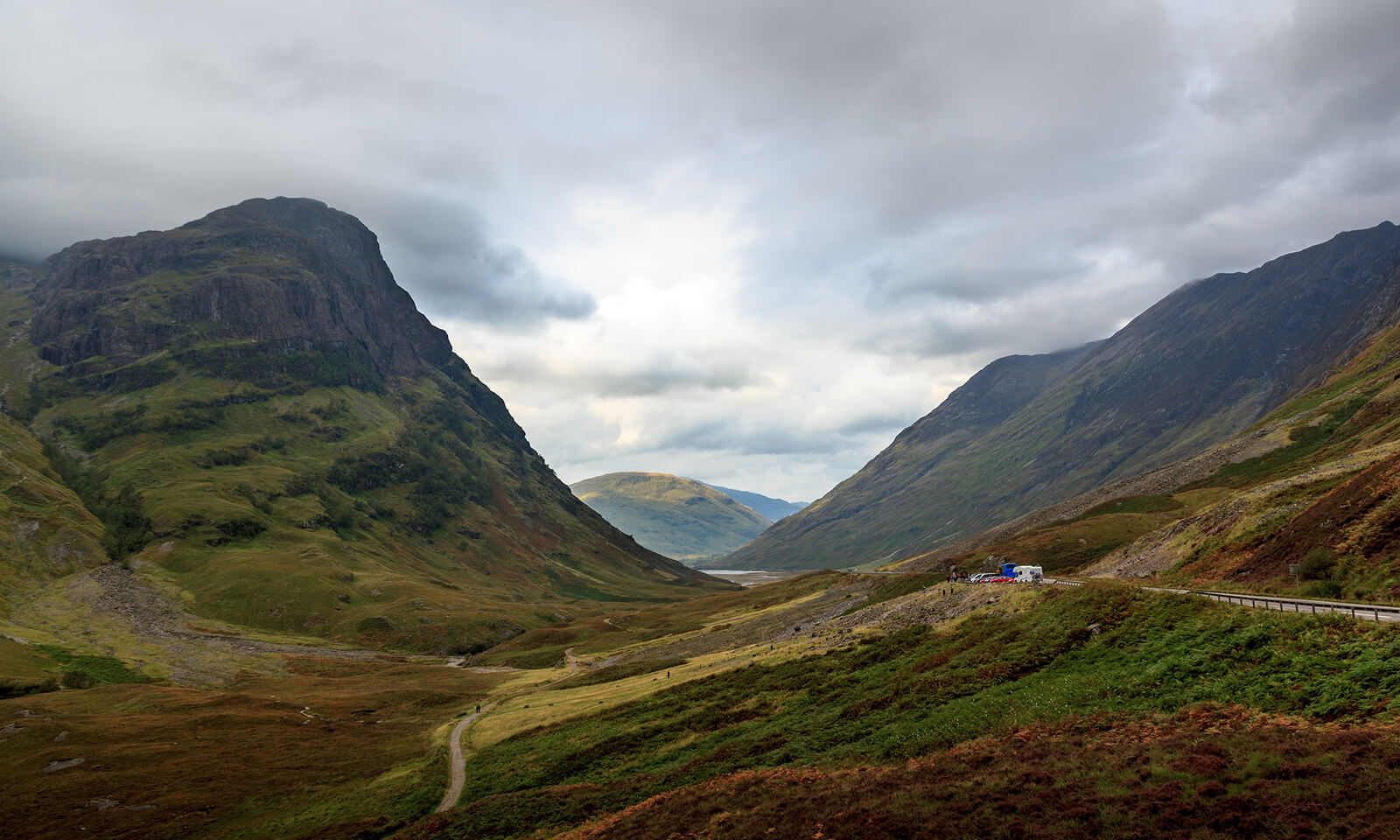 via fw42
3. There is no such thing as bad weather, just bad clothing.
Scotland's reputation for being cold, windy and rainy was often unfounded as we experienced many dry and light moments. But a waterproof jacket, shoes and trousers and the warmth of gloves and a hat were necessary. Without these items of clothing, the willingness to walk in the rain and wanting to be outdoors despite imposing grey clouds, I would have missed out on a walk in the waterfront village of Ullapool, a hike to the Old Man of Storr, experimenting with long exposures by Loch Ness, capturing the striking autumn colours near Kylesku Bridge and shooting the sweeping landscape of Quirang at Trotternish – just to name a few.
4. Some of the most memorable moments happen when things don't go according to plan.
The diversity of the Scottish Highland's landscape is matched with the diversity of the weather. This sometimes required us to be flexible with our itinerary but sometimes the most memorable moments happen when things don't go according to plan.
A forecast of low cloud in the Assynt and Inverpolly area saw us delay our visit there by a day and instead head the other direction to Findhorn. This unplanned location ended with an energetic walk through what felt like quick sand, covering our trousers and shoes in mud, as we raced against the returning tide to share sunset with the grey seals who were sunning themselves at the water's edge. As the sky changed colour to shades of pastel pink, yellow, orange and blue, the seals lifted their heads at the sound of our approach before ignoring or at least tolerating our presence. It was a truly magical sunset.
5. You can replenish your bank account but you can't reclaim time.
I had been desperate for a holiday, but within moments of arriving in Scotland I had forgotten why, such was the impact of my surroundings. It reminded me that our most valuable asset in life is time, and yet it's the asset we waste more than any other. It's so important to not only discover what we love doing in life, but to make the time to actually do it.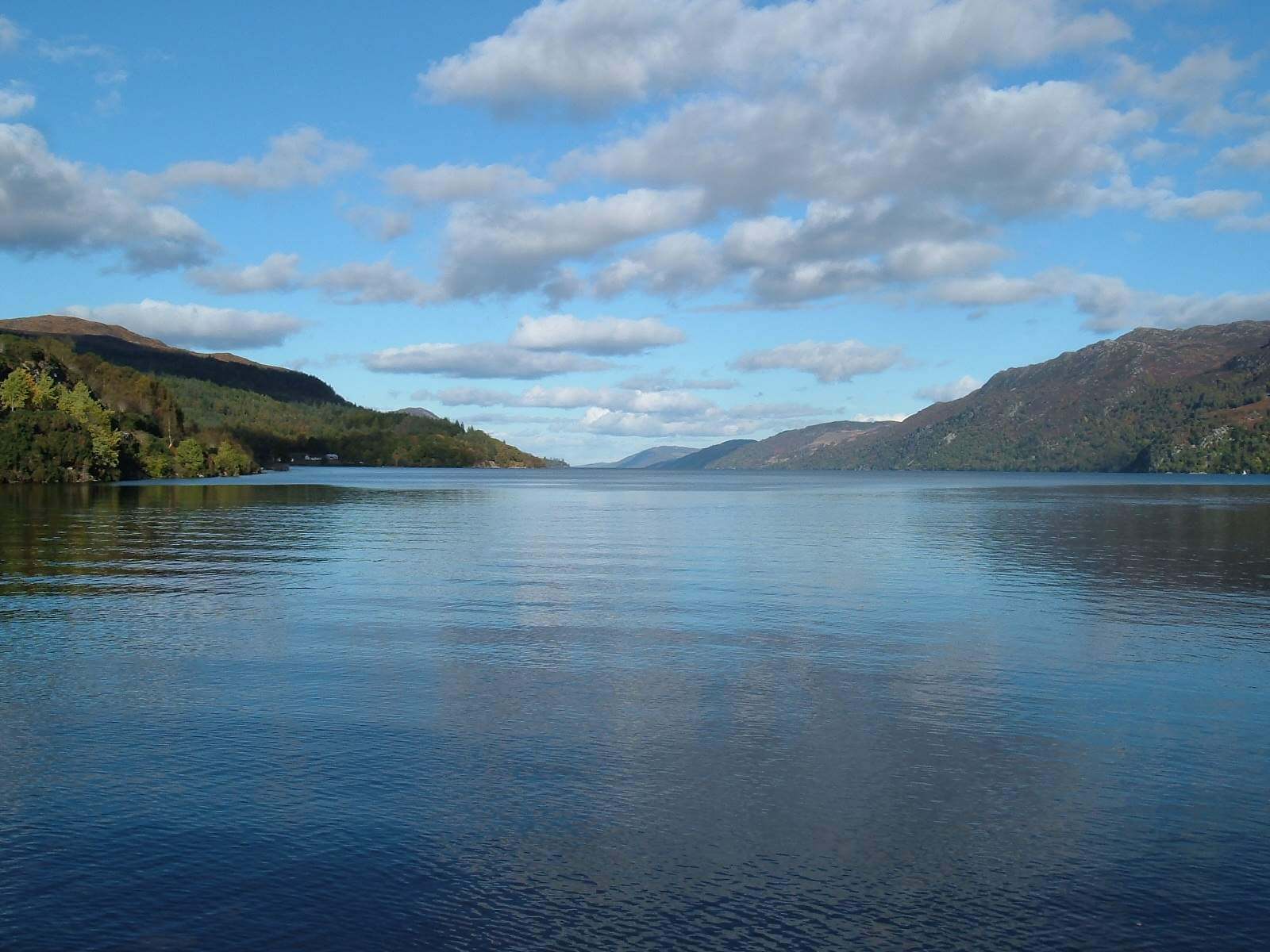 via conner395
6. You can't beat learning from a pro.
In the digital era we live in it seems that everyone is a photographer and everyone has a camera, including the people who stand in front of a stunning sunset holding an iPad in the air (by the way, you look ridiculous!)
Just as online medical websites are no substitute for seeing a real doctor, online photography advice is no substitute for learning from a professional photographer.
In addition to technical advice on my camera settings, exposure and shooting in manual modes, the practical workshop helped me improve composition and understand how to adapt weather and light conditions to the photography subject and location.
The opportunity to shoot alongside a professional landscape photography taught me more than I thought possible in just a few days. From lens choices and protecting my equipment to assessing a location for creative potential, the lessons were endless.
7. It's not possible to stay for "one drink" at the Old Inn.
Our reward at the end of each day was a pint and a meal and it did seem that our sunset locations were conveniently located within a few minutes of a pub (a fact that I was not complaining about). The Dores Inn at Loch Ness, the Kimberly Inn at Findhorn, and Kylesku Hotel near the Kylesku Bridge all provided great food, character and views but none came close to the Old Inn on the Isle of Skye.
The first warning that I was not staying for just one pint should have been the sign outside that was inviting musicians to bring their instruments for an 'open mike' night. The second should have been enjoying a pint and whiskey chaser as a group of locals played traditional celtic music with a fiddle, ukulele, bongos and guitar. The next should have been the cry of "upgrade him, give him a chair with a back" when one of the locals crashed to the floor after one too many. The last was the multiple 'one for the road' pints I sipped after hearing some of the regulars were not there because they didn't want a big night and know it's not possible to 'just stay for one'.
I also learned:
A tripod can be multi-purpose and is a great accessory to have when trekking through muddy ground
The best cure for a hangover is a hike to the Fairy Pools on the Isle of Skye
Manic Street Preachers provide great road trip music
Rainbows are just as common as rain in Scotland
If you don't like the weather, wait five minutes
A man walking his dog who asks if you think he should move closer to seals at Findhorn Beach is just making conversation. When you say no, he is going to do it anyway.
It's not about how high you trek, but how fast (or slow you go)
My North Face trainers are not waterproof
Photography really is all about the light
  You can read more about my Scottish adventure here