For those who don't know me, I'm a milk tea fanatic. Well a few weeks ago I came to a place where the drink is really popular - Taiwan. And yeah I wasn't disappointed, it was like every corner has a kiosk for milk tea. The taste was no stranger to me since we have the milk tea craze in Manila already but of course having it in Taiwan makes it feel more original.
My time in Taiwan wasn't all about milk tea. There were a lot of things to see there too. While it wasn't such a popular destination for travelers, I enjoyed it because it means locals are not outnumbered by foreigners which makes the experience more authentic. And may I elaborate that Taiwanese people are really friendly and approachable. No doubt they are a Chinese speaking nation with only a few people knowing outside language like English but that didn't stop them from helping me out in directions or anything else.
It was fun though, all those elaborate charade gestures all over the place but in any case it always helps to have some pocket sized notes for instant translations you can show them, after all not everyone understands that when you're pointing "there" then it means "there". Anyways Taiwan in general is very tourist friendly in my opinion that's why I didn't get lost at all, well except when I read the map upside down and walked to the opposite direction gaaahhh.
The only villain in my trip was the weather. I came in at the end of February, to which I thought it'll be something dry and cool as I read that'll be the time Spring enters. It's true though, Spring entered which is why the ever so famous Cherry Blossoms from Japan was already starting to blossom around the area of Maokong Tea Plantation. I always wanted to see Sakura, it reminded me of anime scenes or korean dramas. But the entire time I was in Taiwan it was raining or gloomy which made it much colder to the already cold temp. Oh well if I let the weather ruin the trip then It'll be a waste.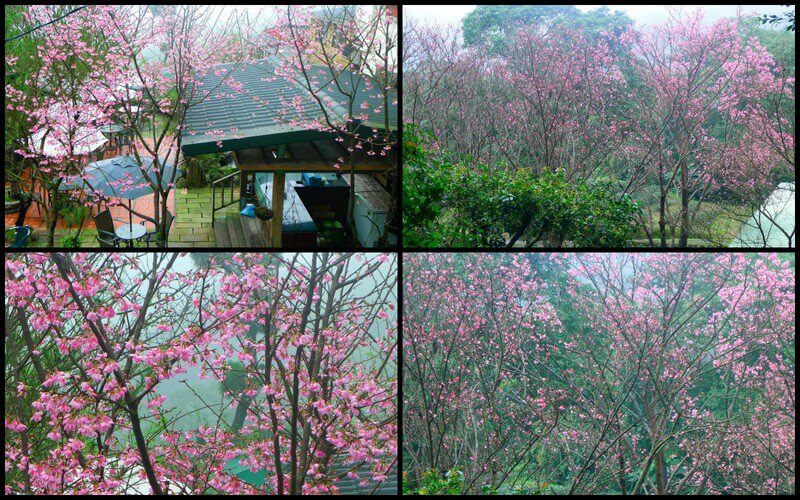 After some time of strolling around Taipei I went to the Northeast Coast to see the unusual rock formations in Yehliu. Yehliu is facing the Pacific Ocean and on its coast lies the oddly shaped rocks. Pretty interesting and unique which is why visitors should check it out. Another destination in the Northeast Coast is Jiufen. The Old Street in Jiufen is home to different foods and souvenirs plus the overlooking view is awesome according to what I read... it was just unfortunate that the awful weather brought in massive clouds causing me to not see anything darn. You can of course do both on just a day trip from Taipei, oh did I mention buses are very efficient just don't sit on designated priority seats for elders and do grab an Easy Card to make commute very convenient.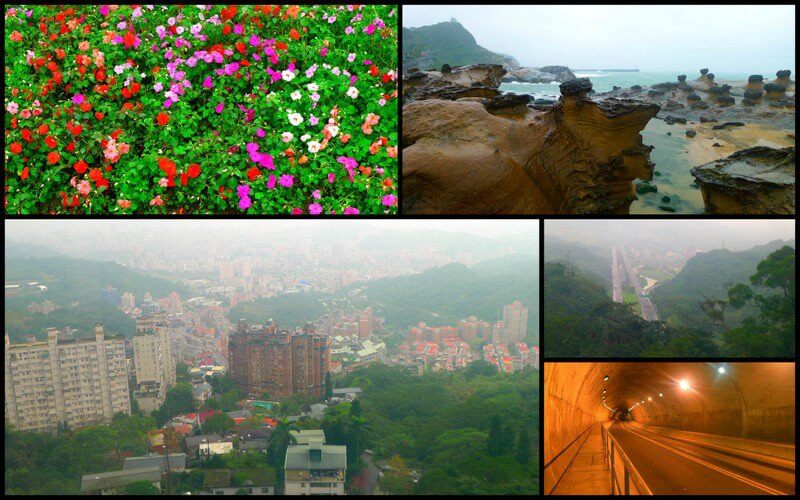 Another place I loved in Taiwan is Hualien County. Hualien is the gateway to Taroko Gorge where awesome mountains and cliffs are found. I loved the feel in this place, it's so chill and relaxed. You can take a bike or scooter around the Taroko park but be careful so you won't fumble like my friend I met in the hostel who slid through the slippery road, anyways just a little caution will do you fine. Oh by the way Hualien is 2 hours by high speed train so it's better to stay here rather than doing a day trip, after all the train ride is already a sight - the Pacific on your left and lush mountains on your right.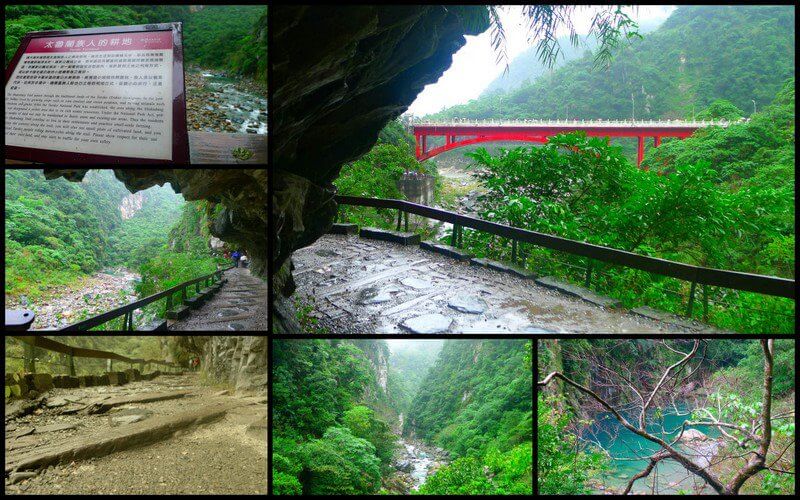 I was just a little sad for not seeing the cute Panda bears in Taipei Zoo which is why I'll definitely be back, with a sun of course, to see more of Taiwan - Alishan, Sun Moon Lake just some in my checklist. Til then Formosa :)