Do I need warm clothes? Do I need to bring my hiking boots? Or is my toothbrush, tickets and passport enough? In only a few days before I'm off to Thailand. I'm excited, chaotic and nervous. Its my third or fourth time that I will be visiting Thailand but I'm still worried. Worried I'll forget something.
Now I have to pack my backpack and every time its a challenge. I always pack too much, but for the first time I'm going backpacking for a short time. Only two weeks, which means that I don't need a lot and anything which I forget I can buy in Thailand.
This is my Thailand packing list:
Basic Necessities
Passport
Photocopy passport
International drivers license (for renting a scooter)
ATM card
Credit card (just in case)
Student ID (for discounts when available)
Moneybelt (to keep everything in one place)
A small purse

Clothing & Apparel
(1) long plants
(1) sweater
(1) long sleeve shirt
(2) T-shirts
(4) socks
(4) sets of underwear
(1) night shirt
(1) short and 1 skirt
(1) bikini
(1) harem pants
(2) tank tops

Tech / Travel Gear
Iphone and charger
Photocamera and charger
SD-card for camera
Lonely planet Thailand
Book to read
Notebook and pen

Accessories
Sunglasses
Walking shoes
Sandals (I got mine after checking NicerShoes.com)
Comb
Shampoo
Toothbrush and toothpaste
Deodorant
Basic make-up
Quick-dry towel
First aid kit
Sunscreen
Deet bugspray
Earplugs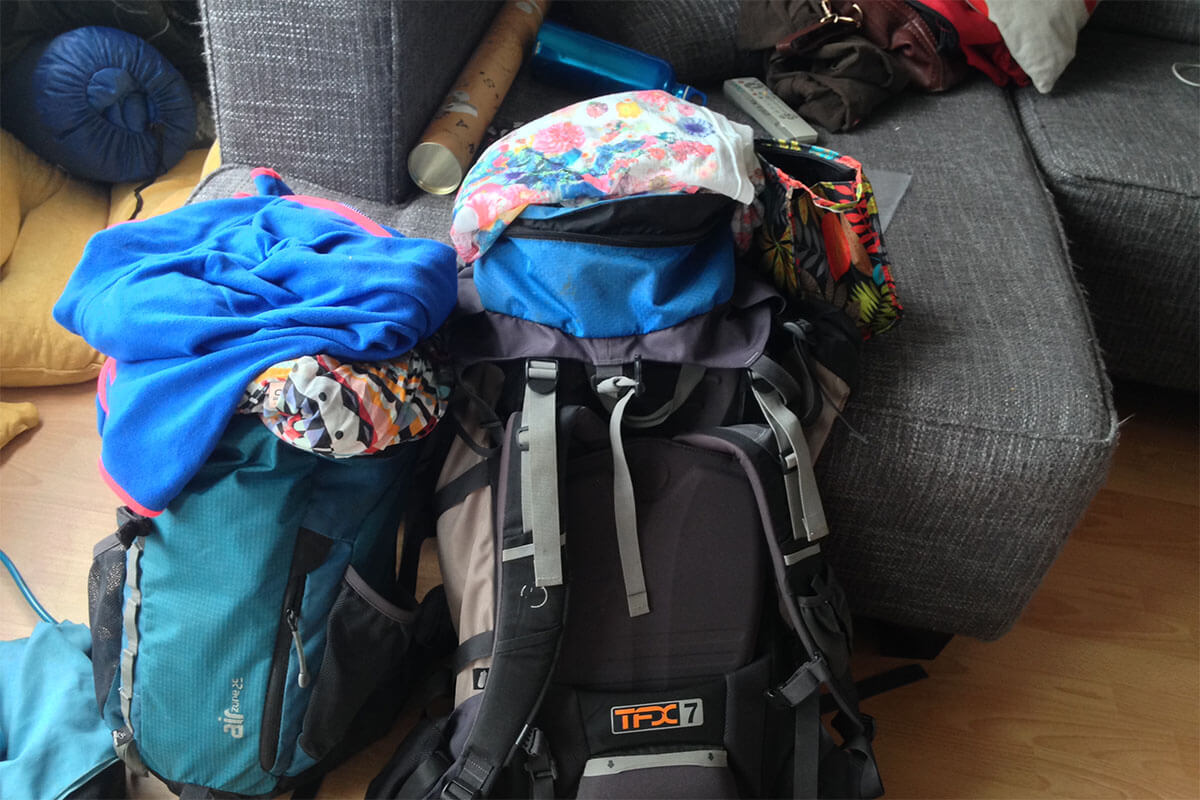 What else do you recommend for backpacking Thailand?