Turkey is a country with a diverse historical past, stretching back 4000 years and has played roles in major historical events including the founding of the Great Hun Empire, the fall of the Ottoman Empire, WW1 and many more until they became the Republic of Turkey in 1923. So with all these huge historical events under their belt, if you've just booked some last minute deals to Turkey for you and your favourite history buff then let us suggest some great historical landmarks you should definitely visit on your next trip.
The Mausoleum of Mausolus
Nestled in the Aegean Coast, Bodrum was originally called Halicarnassus of Caria in ancient times and was home to one of the Seven Wonders of the Ancient World, The Mausoleum of Mausolus. Famed for its architectural beauty the Mausoleum was unfortunately destroyed by an earthquake in the 13th century and if you visit the Castle of St Peter you can see where parts of the tomb were reused to strengthen the castle walls when it was but by the knights of St.John in the 15th century.
Castle of St Peter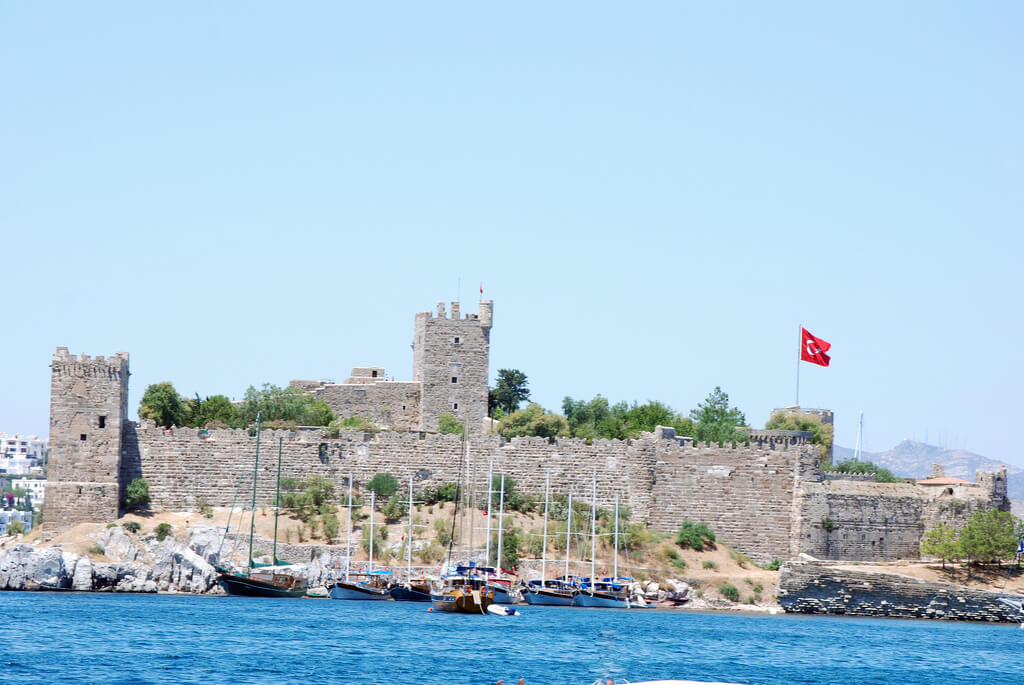 The castle itself is situated by Bodrum's harbour and if you climb to the top you are rewarded with spectacular panoramic views of the city and surrounding waters. The castle also offers excellent value as it also contains the Museum of Underwater Archeology which is easily one of the best museums in the Mediterranean, the castle itself was used to store items found on underwater expeditions and as such, now the museum is dotted around the castle. Displaying fascinating archaeological finds it should be added to the top of any sightseers list.
The Ancient Amphitheatre
The Ancient Amphitheatre is another impressive sight in Bodrum, completed by the Romans and with the capacity to seat 13,000 the Amphitheatre is still used for events and festivals today, like the Turkbuku Culture and Art Festival held every September.
Get a Gulet to Rhodes
Looking for something a bit different to do while on holiday in Turkey? Then why not take a gulet (a traditional Turkish boat) from Marmaris to Rhodes to experience some Greek culture first hand. A mere 50 minute boat ride away and history fans will love wandering around the Old Town which is home to such wonderful sights as, the Palace of the Knights, Museum of Decorative Arts, the Archaeological Museum, and the Church of our Lady of the Castle. If you plan on visiting all of these sights you can buy a single ticket to cover admission for all of them.
For those of you that thought there was nothing more to Turkey than beaches and nightlife then you should definitely have a better idea of what to do on your last minute holidays now, this gem of the Aegean has a fascinating past, just waiting for you to explore it.
  Image by Harvey Barrison used under the Creative Commons License.