Be sure to check out these famous sandwiches on your next trip, which are must-tries whenever you visit their region of origin.
1. Chicago's Italian Beef
The Windy City draws large crowds for deep-dish pizza and Chicago dogs, but the Italian beef is a long-time local favorite. Thinly sliced seasoned beef is piled high on an Italian sub roll, dredged in gravy or au jus, and topped with hot or sweet peppers. Absolutely mouthwatering! You can find these bad boys at practically any local dog stall down the street from your Chicago hotel -- plus a variety of other street-food vendors around the city once you get sick of dogs.
2. North Carolina's Pulled Pork
If you've ever spent time in the Carolinas, you've likely caught wind of the BBQ standoff between the eastern and western parts of the state (and don't get them started on South Carolina BBQ). Visit the state's capital, Raleigh, or stay close to the coast and check out little hole-in-the-wall joints that boast vinegar-based sauces and a mix of dark and white meat. Or head to the western part of the state, which holds onto the belief that dark meat and a ketchup-based sauce is the ticket. We'll let you decide.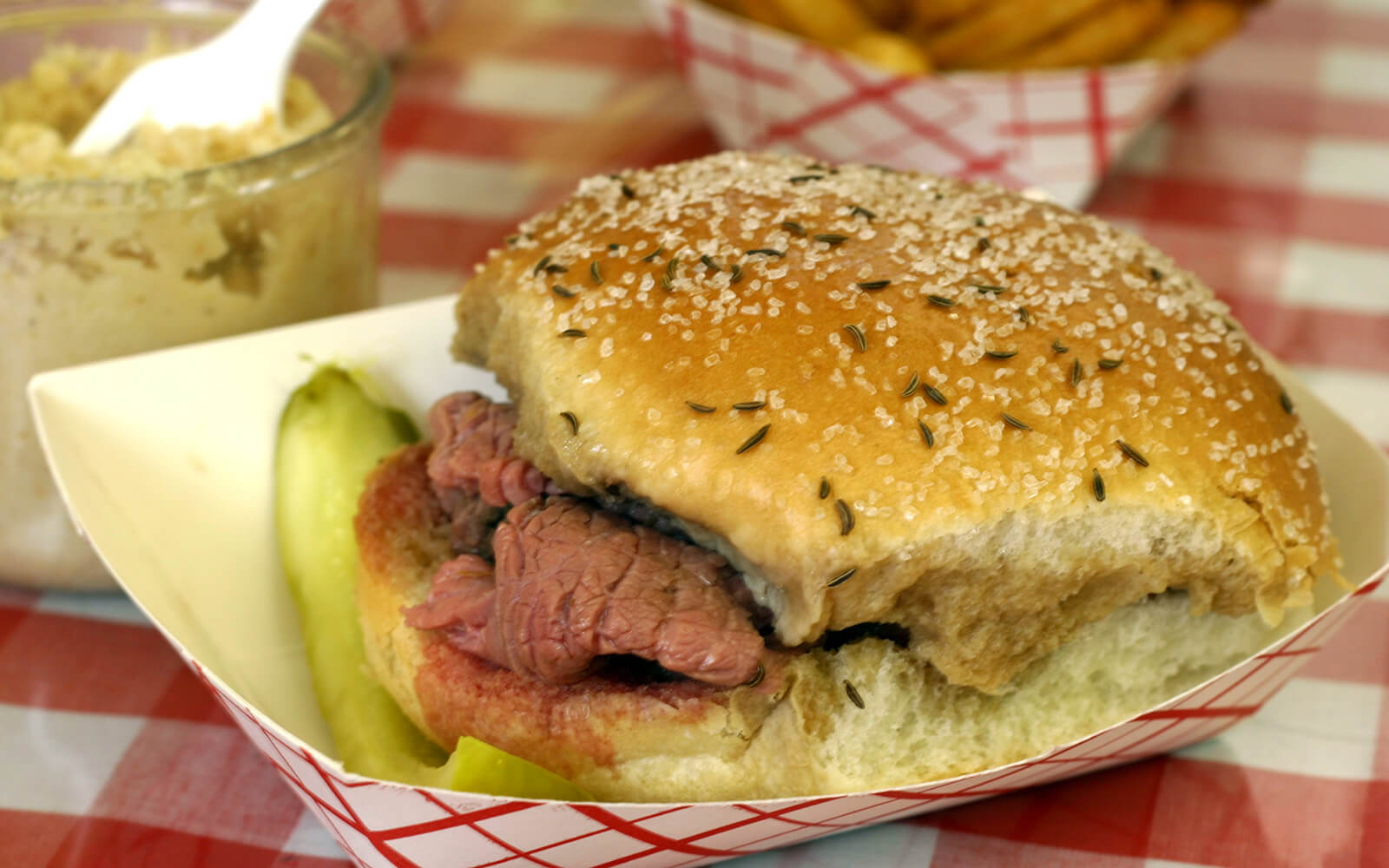 3. Upstate New York's Beef En Weck
Buffalo chicken may be the first thing that comes to mind when you think of upstate delicacies, but beef en weck is an equally famous local crowd-pleaser. Sliced roast beef is stacked on a salted and seeded bun and served with a side of au jus for a simple but satisfying meal.
4. Georgia's Pimento Cheese Sandwich
In the South, pimento cheese goes with just about everything. Use it as a topping, a dip or the main ingredient of a good ole Southern sandwich. Georgia's laid claim to the sandwich as the signature eat of the Master's at Augusta National, but you can find this sandwich on many a Southern menu. Make it your own with additions like bacon or tomato.
5. New England's Lobster Roll
You can bake 'em, boil 'em, or smother 'em in butter. Or you can add a bit of mayo and herbs to fresh lobster meat for a knock-your-socks-off lobster roll. Eat your way up and down the New England coast on a self-guided food tour. Whether you're staying in Bar Harbor or spending a few nights in a Boston, you won't be far from one of these delicious seafood sammies.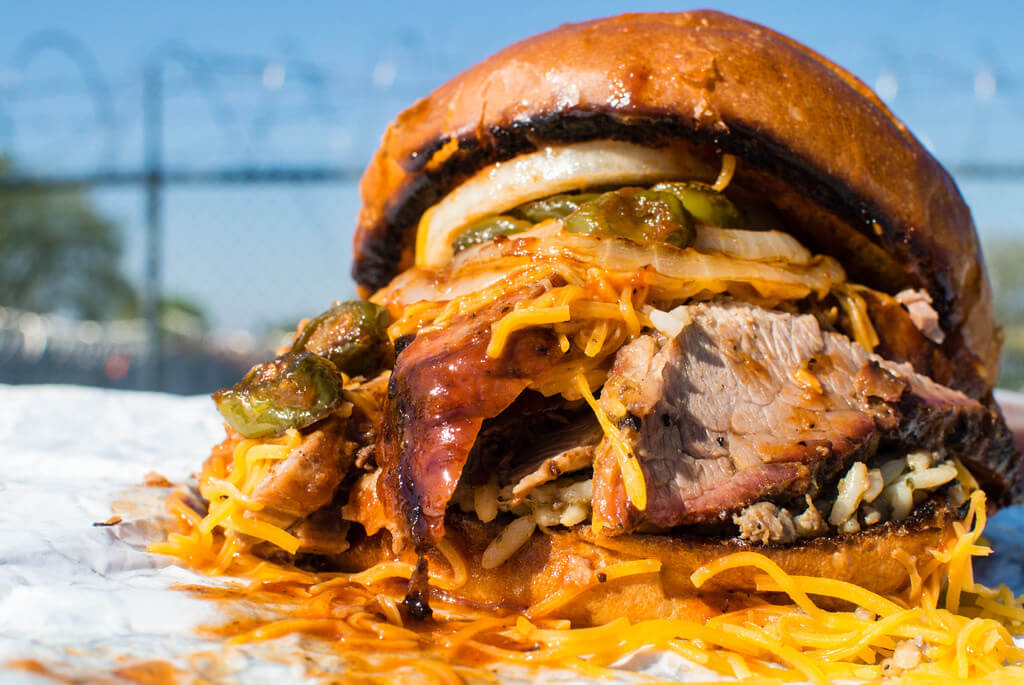 6. Texas's Brisket BBQ Sandwich
If you've ever been so hungry you could eat a horse, getting a meal fit for a cowboy could be the next best thing. Not to be confused in any way with the pork BBQ on the East Coast, Texas BBQ is made with brisket, with sauces ranging from a tomato-based sweet sauce in East Texas to molasses-based sauce in the South and spiced rub in the central part of the state.
Tasting these culinary masterpieces in the places where they were perfected is the best way to enjoy an authentic sandwich experience.
  This article is an updated version of my old guest post for Hipmunk's Tailwind< Blog in early 2016.