No visit to San Francisco would be complete without a tour of Alcatraz. I highly recommend taking the night tour. Be sure to book your tickets in advance via Alcatraz Cruises) as they sell out weeks in advance. They are the only official ticket provider and any tickets purchased elsewhere are merely AC tickets repackaged.
A Day in San Francisco:
3:30 PM - 9:00 PM
- Ferry to Azkaban, I mean Alcatraz.
- Night Tour of "The Rock."     (AMAZING!)
- Ferry back to the mainland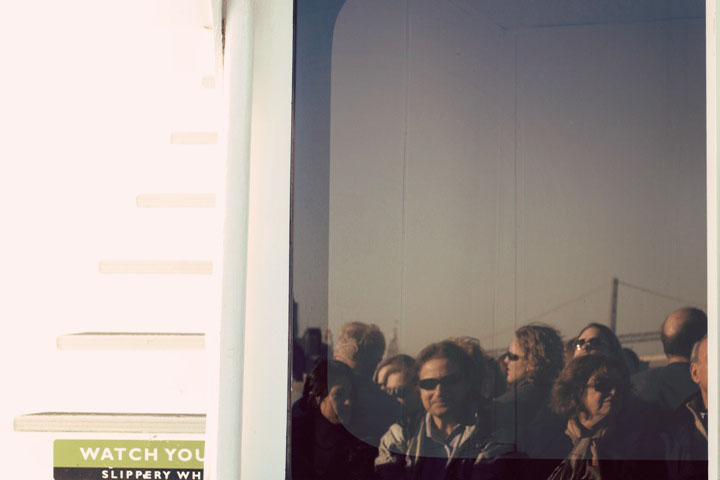 From the ferry ride to the island

Old photos of inmates at Alcatraz

How about THAT sunset!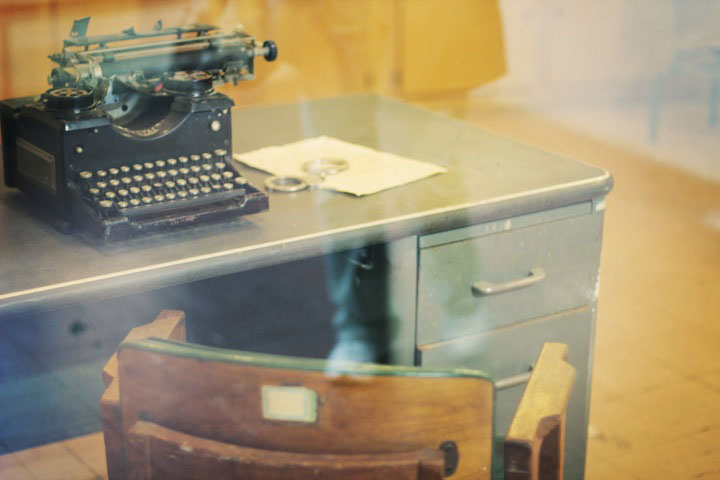 The reception desk to the prison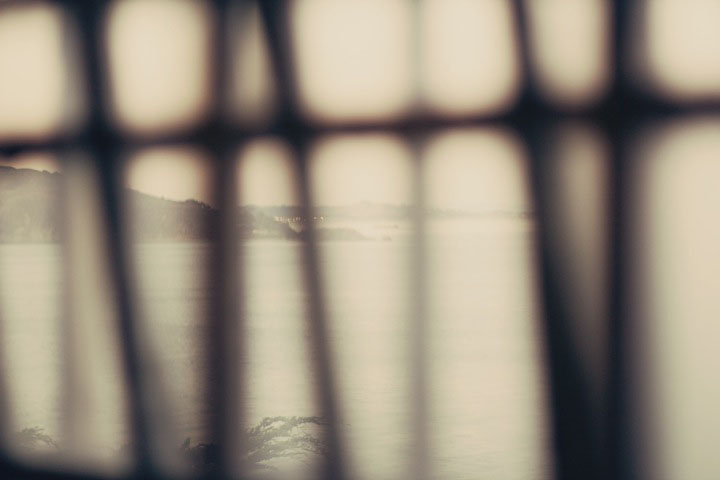 Can't you just picture inmates staring out at the world from these windows in lonely desperation...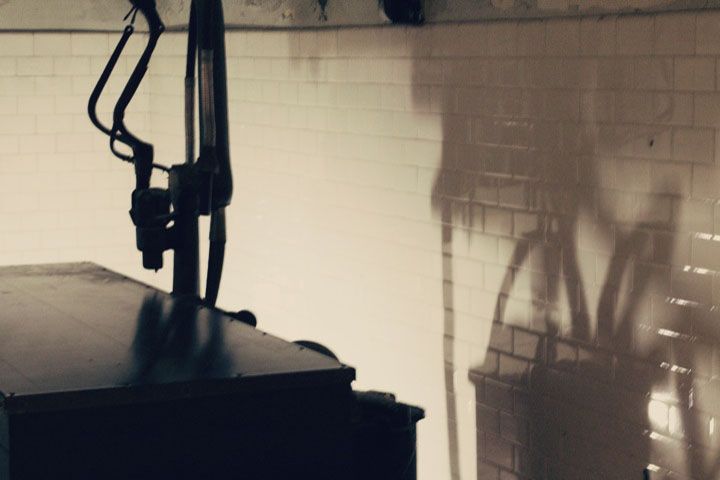 This is my favorite shot from the day. Isn't it crazy creepy? Yah.