Austin, Texas is known as the live music capital of the world and for good reason. Regardless of the time of year there are always an abundance of amazing shows to catch. The next time you are visiting Austin be sure to check out these venues:
The Continental Club
An Austin staple for over fifty years, the Continental Club has been graced by countless famous musicians, including Stevie Ray Vaughn and Hank Williams. When it first opened the Club was BYOB and within a couple years it was the first venue in town to sell liquor by the drink. Although it was briefly a burlesque club during the 1960's, nowadays the Continental Club is fun for all ages.
The Saxon Pub
This small, intimate pub is one of the newer ones musical venues on this list but it has already earned it's place as an Austin musical staple. Live recordings are frequently done here and guests never know which celebrities might make a surprise appearance jamming on stage with local musicians.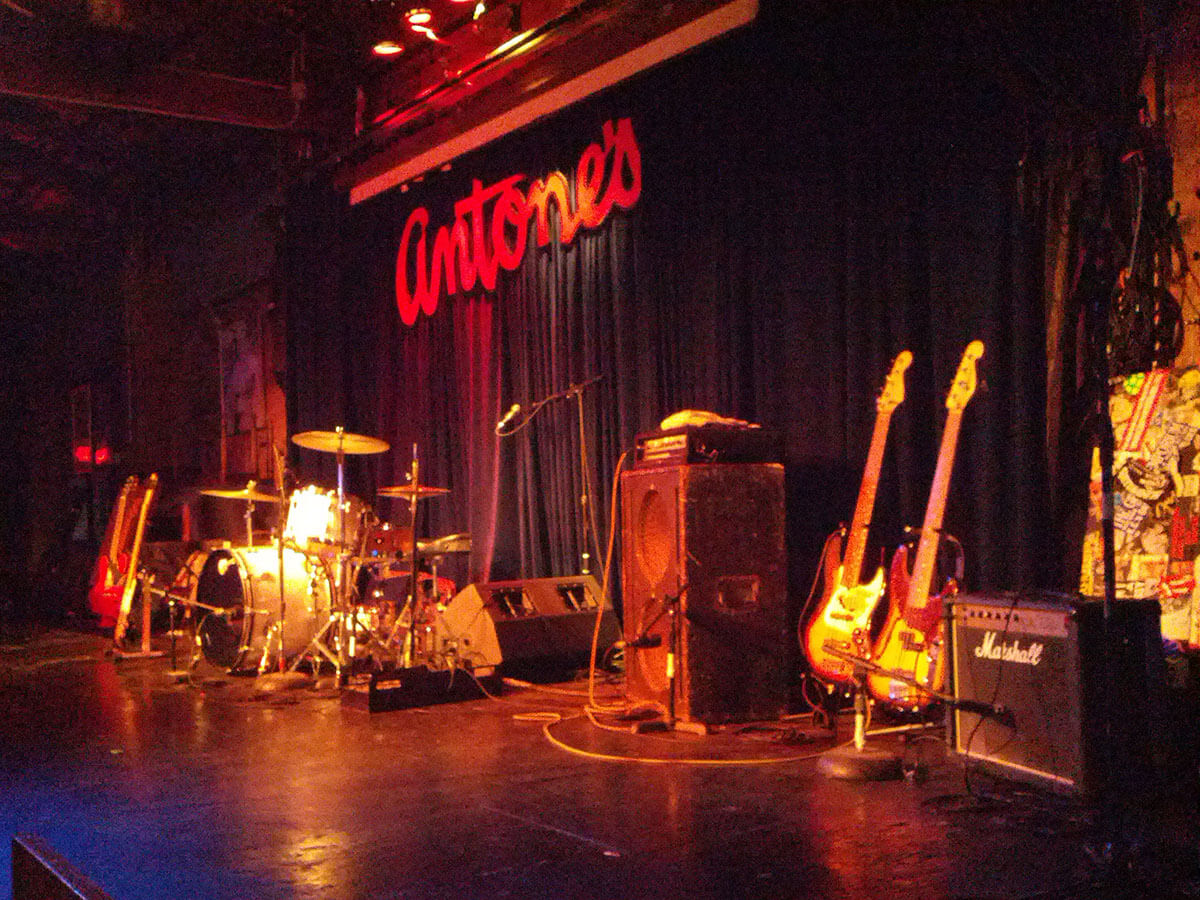 Antone's
This blue's club is one of the best known spots in Austin to catch both up-and-coming and well-known artists. Founded by the late Clifford Antone, mentor to Stevie Ray Vaughn and noteable musicians, there is no such thing as a bad show at Antone's.
The Mohawk
Arguably most diverse venue on this list, the Mohawk is like no other. A favorite among the counter-culture crowd, both long-time Austinites and out of town visitors sweat by this bar. Although they do not serve any food, the famou food trucks East Side Pie's and Arlos can be found right out front and are the perfect way to grab a bite withou having to miss the music.
Spider House
Spider House is a coffee bar and cafe rolled into one that has been a favorite among Austin locals since it opened in 1995. The place has a uniquly Austin vibe and is definitely one of those locations keeping Austin weird. Their two outdoor stages are graced by talented local artists on a nightly basis.
SXSW
Unlike the other items on this list, SXSW is not a venue but rather an annual week-long musical experience. Every year in March thousands of bands from around the world flock to the city and can be found jamming on every stage and street corner in downtown. Although the vast majority of the shows are free, the biggest ones featuring the most well-known performers usually require an SXSW wristband. Of course attendees should always be on the lookout for last-minute suprise shows featuring headliners that are announced via social media and free for those who are "in the know" and can make it there in time.
Of course these are but a fraction of the amazing places in Austin to find great music -- the city does not disappoint. Feel free to contact me if you have any further questions, Austin is my hometown and music is in my blood. Rock on!