Oregon and Washington are two of the most beautiful states in America. The extensive rainfall of the Pacific Northwest provides the flora and fauna with ideal conditions to thrive, making the landscape and wildlife of the region some of the best in the USA. The varied terrain and geography offers something for all types of nature enthusiasts, from plentiful coastlines to breathtaking mountains, with everything in between. Consider these destinations for your next trip to the Pacific Northwest.
Salem, Oregon
The beauty of Salem is that even though it is the capital of Oregon, it doesn't feel that way. It has the subdued appearance and vibe of a quiet little town nestled among the trees. During the warm summer months the city comes alive with weekly farmers markets and other social events. While the city might not be as hip as Portland, there are still plenty of amazing sights and activities both in and around town. Definitely visit one of many vineyards scattered outside of town, and be sure to catch the Oregon State Fair if you are visiting at the end of August or early September.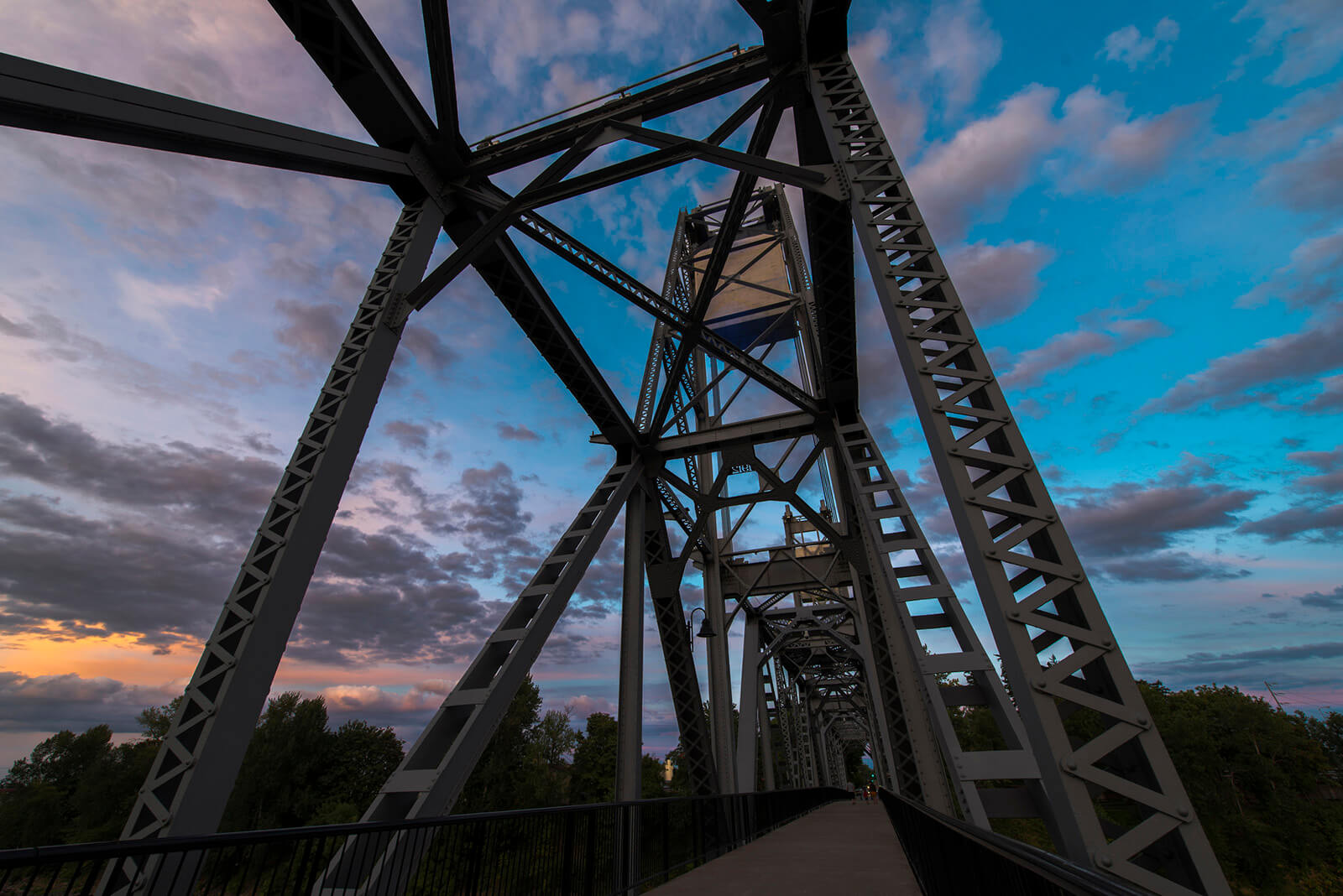 Old railway bridge in Salem. Photo by Max Rae via Flickr.
Bend, Oregon
The mountain town of Bend, Oregon is arguably the most beautiful part of the state. Multiple rivers snake through town and snow-capped mountain peaks dot the horizon. Several nearby lakes lay just a short drive outside of town and are great for a day-trip or camping trip. The pristine beauty of Bend makes it a favorite among both amateur and professional photographers.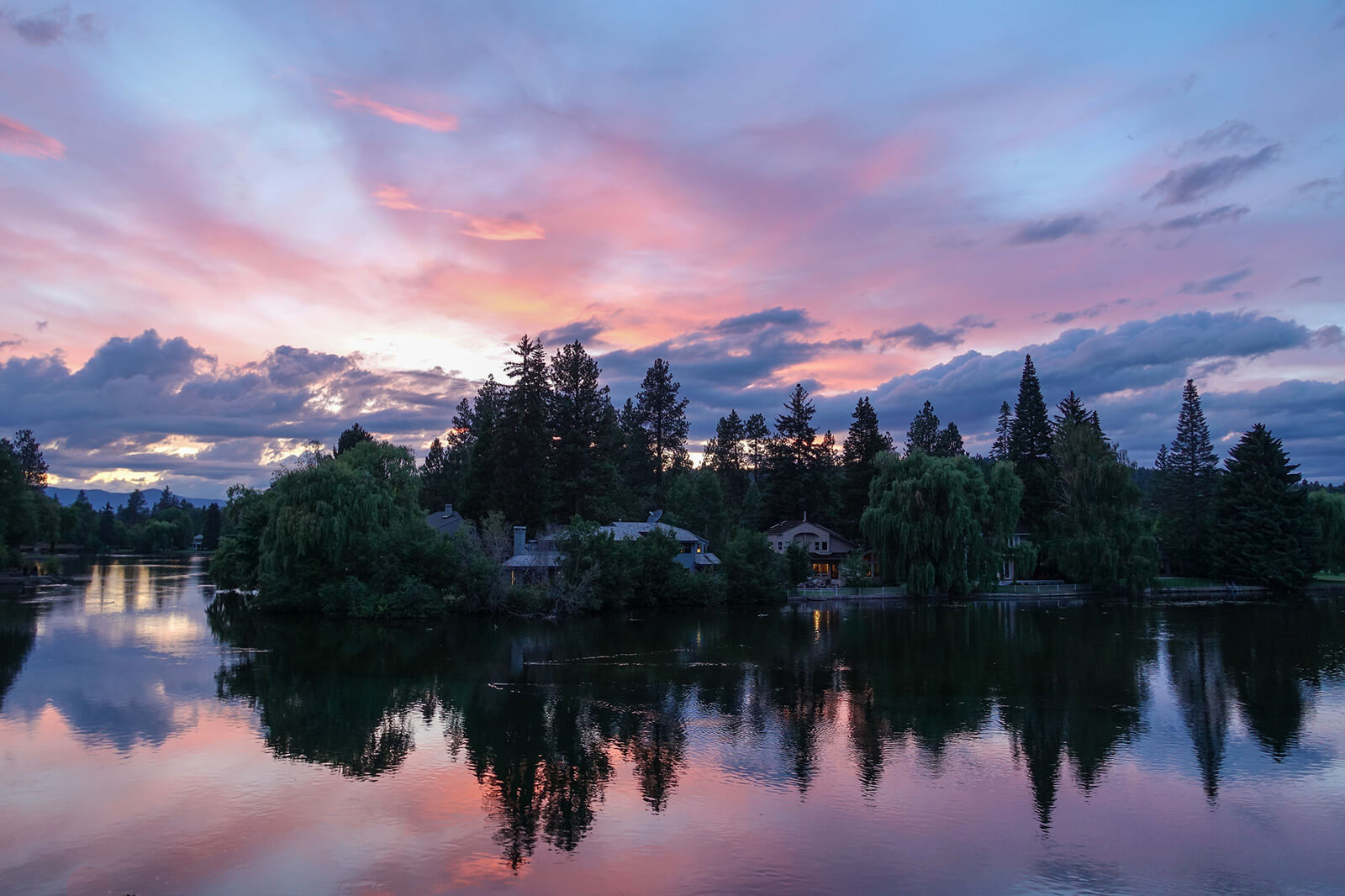 Mirror Pond in Bend. Photo by Gordon via Flickr.
Spokane, Washington
Spokane is another one of these American cities that has undergone a revitalization this last decade or two and become a hotbed of live music, craft beer and hip events. Add to that the natural beauty of the surrounding area and all the amazing outdoor activities year-round and it's evident why Spokane is so well-loved by adventure travelers. It is an incredible winter wonderland for those craving snow but also a fantastic summer destination as well.

Howard Street Middle Channel Bridge in Spokane. Photo by cmh2315fl via Flickr.
SeaTac, Washington
Planning to fly to Seattle or Tacoma, Washington? Then you'll be landing at the small city of SeaTac, home of the Seattle-Tacoma International Airport. While tourism is not too big here, business is, especially given the city's strategic location between an airport and a seaport. As such there is no shortage of hotels, with most stretching along Pacific Highway 5 or located within a minute or two of it. If looking for a luxury stay, it doesn't get much better than Cedarbrook Lodge. Or if budget is the name of the game, there are several options below $50/night from the discount chains.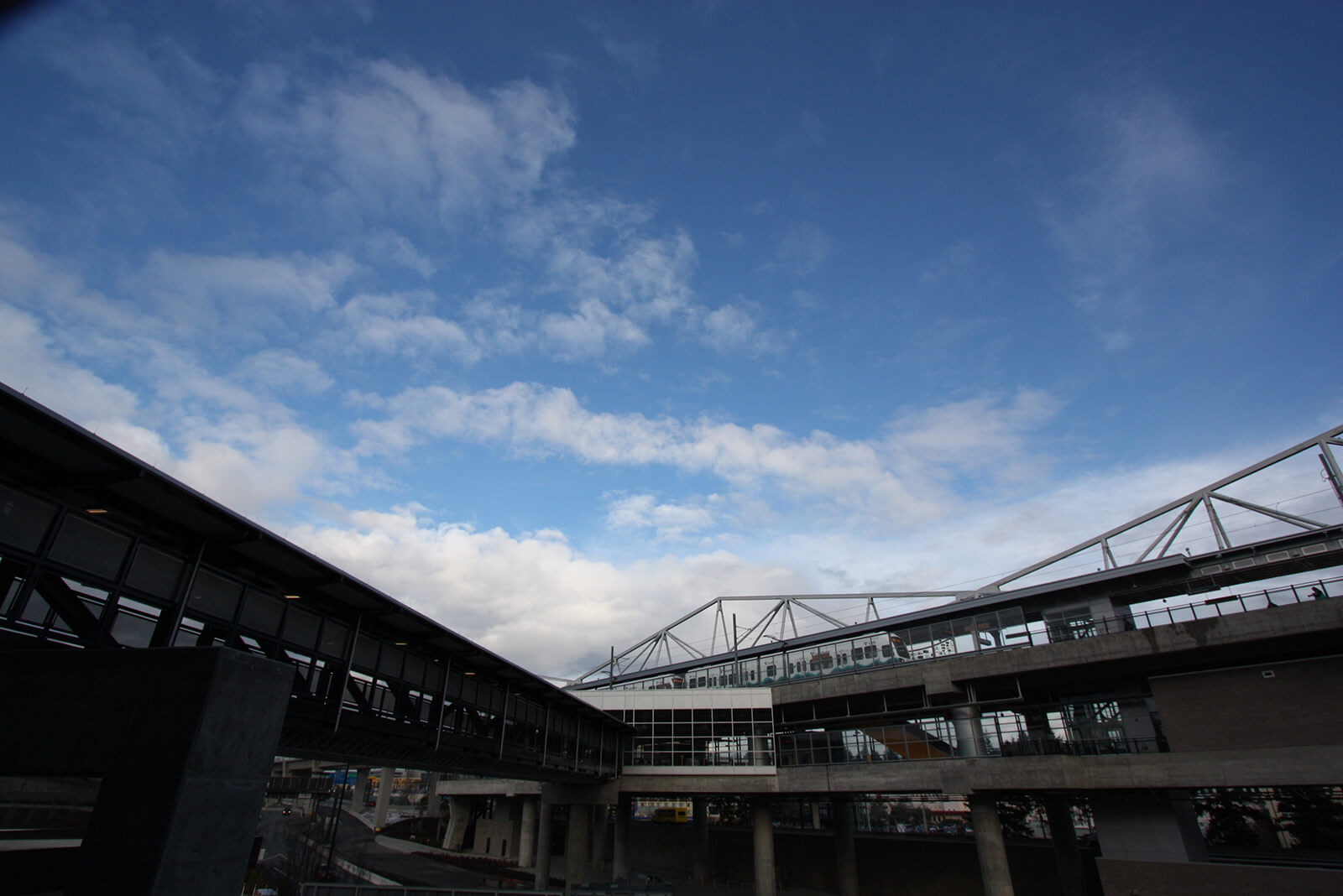 Blue skies over the SeaTac/Airport station. Photo by atomictaco via Flickr.
Kent, Washington
Next door to SeaTac is the city of Kent, also part of the Seattle Metropolitan Area but a world of difference. The small city has nearly 75 parks, some of them over 100 acres in size. Much like its neighbor city, Kent is also home of some prominent businesses including REI and Boeing. However the peaceful surroundings and how easy it is to enjoy the countryside beyond make this an ideal choice for anyone seeking relaxation.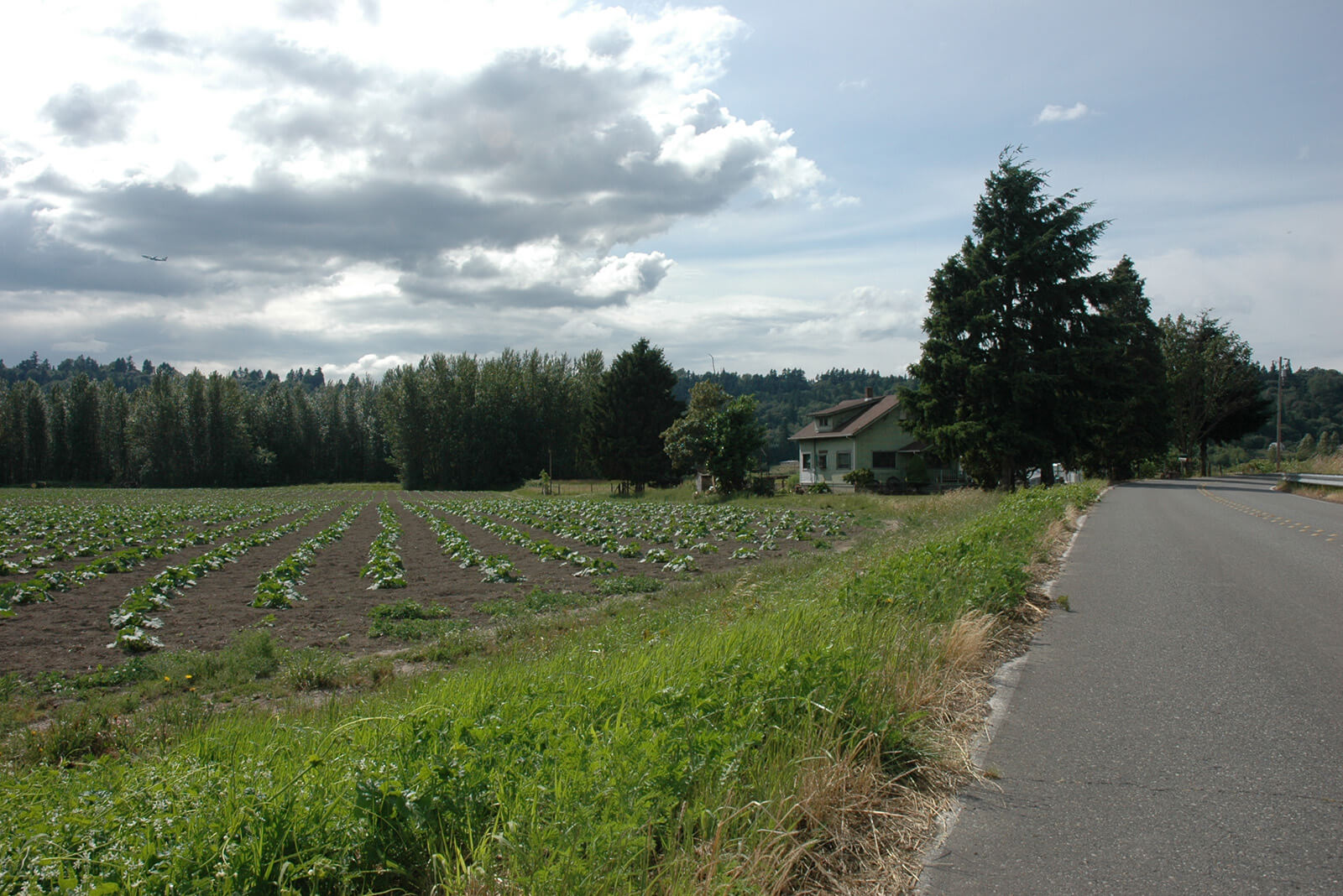 Green crops-a-growin' in Kent. Photo by nicenecktie via Flickr.
  Featured photo by Sheila Sund via Flickr