Houston has countless sights and destinations that are ideal for the entire family but specifically orientated children, such as the Children's Museum, NASA Space Center, and Splashway Water Park. However, no matter how you decide to pass the day as a family, it really makes the trip that much easier if you are also staying at a family-friendly hotel. That having been said, here are my top picks for the best kid-friendly hotels in Houston.
Four Seasons Hotel Houston
When choosing a hotel as a family, it really helps if that hotel makes a special point of catering to kids. The Four Seasons Hotel Houston takes the gold here. Not only do they provide milk and cookies to the young ones while the parents are checking in, but they also give a special gift to each of your little ones. Special kid-themed toiletries and children-sized bathrobes are also included. And if the parents want to escape for a few hours and get an on-site spa treatment or catch an evening show, The Four Seasons can also arrange a babysitter to watch over loved ones.
Omni Houston Hotel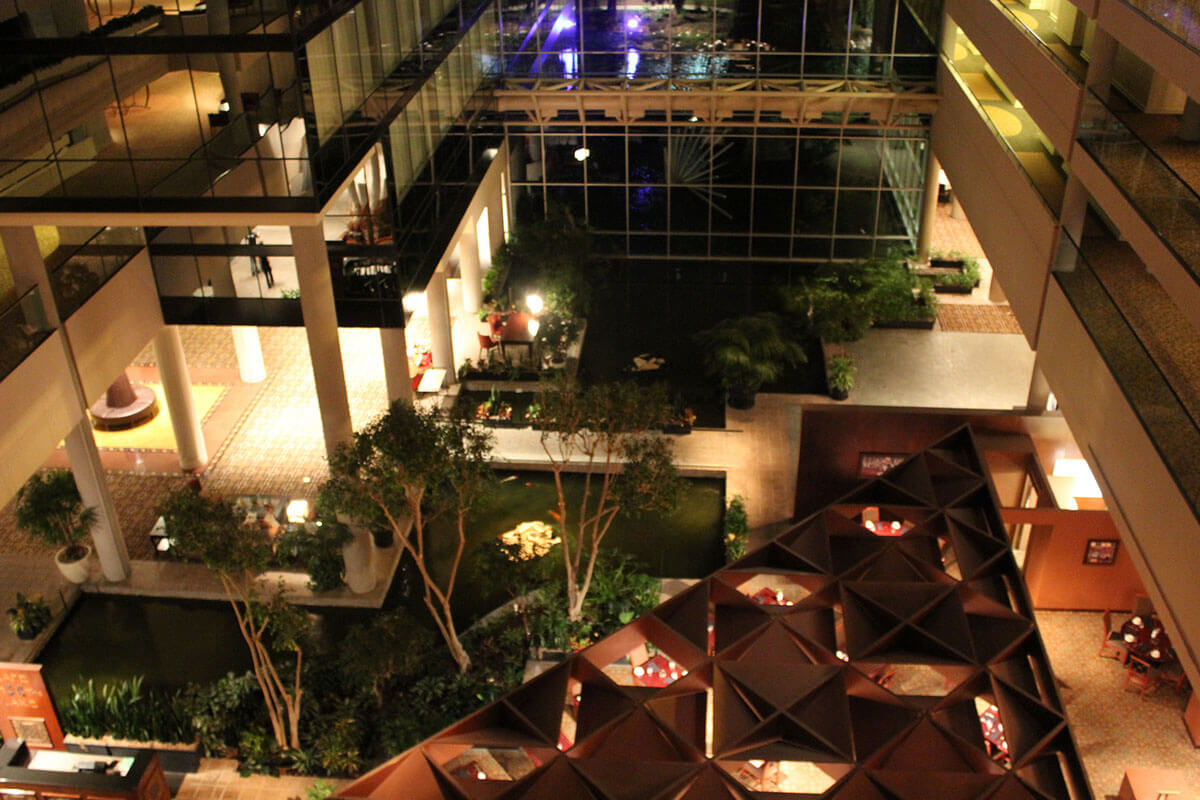 Photo by Nicolas Henderson via Flickr
The Omni Houston Hotel has taken children's entertainment to a whole new level by provided all kids with a backpack full of goodies upon check-in. Contained within are crayons, an activity book full of fun games and healthy recipes, memory game playing cards, and more. If that isn't enough to keep the youth occupied, then consider booking one of their Kids' Sensory Suites. This attached room is a special little world designed exclusively to appeal to children. It has bright artwork and murals, a Nintendo Wii complete with a collection of kid-friendly games, an art station where kids can release their inner creativity, an assortment of children's books and movies, and even glow-in-the-dark stars on the ceiling. But the best part? One of the walls is a chalkboard that comes with colored chalk so that your kids can make their room truly unique. These suites can even be customized for a boys- or girls-only party if so desired.
St. Regis Houston
For the discerning family, St. Regis Houston offers the ultimate luxury family experience. They have a Family Traditions package that will help you to explore the metropolis in a way that is entertaining to kids of all ages. They can also equip your room with a variety of necessities to make your children feel more at home during their stay -- and even provide butler service assistance to keep mom and dad from getting stressed. A kids pool and youth-orientated dining menus are also staples of the St. Regis experience. Of course, if you ever need to break free from your children for a session of couples pampering at the hotel spa or late night show at the theatre, rest easy knowing that St. Regis has plenty of babysitters and nannies on-call.
See More       Family Travel Ideas   Texas Travel Guides