Headed to Chicago? Let's take a look at some of the best boutique hotels located in and around town for all budgets.
W Chicago Lakeshore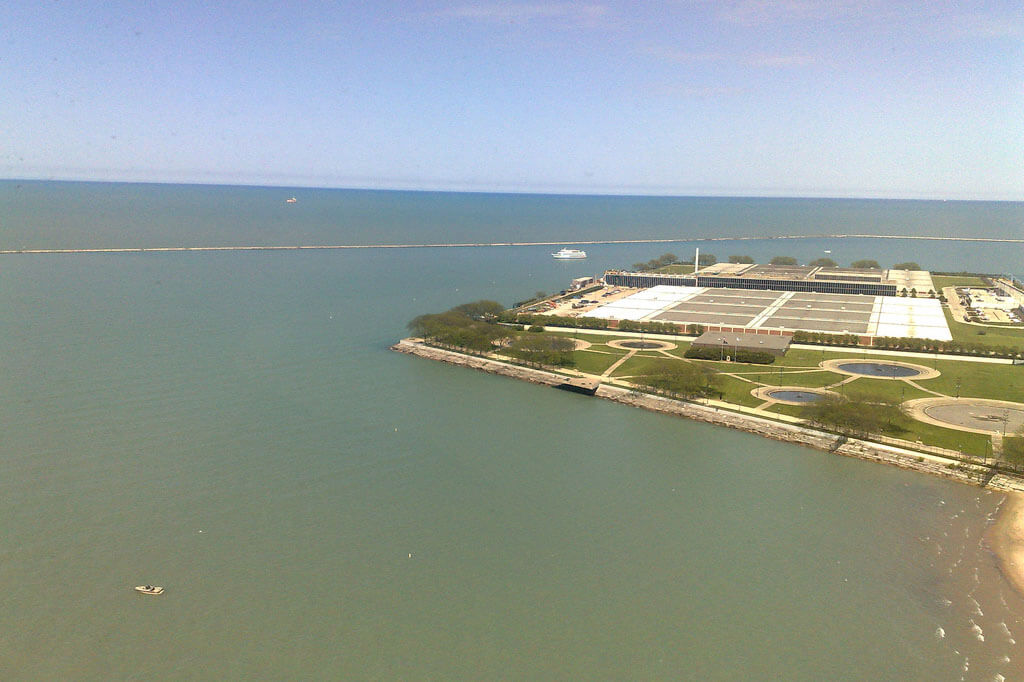 View from the W Chicago Lakeshore. Photo via flickr by micahb37
Located right in the heart of Chicago, the W Chicago Lakeshore is the premiere lakeside hotel in the Windy City. Recently completely a $38 million dollar renovation, the W Chicago is now more stylish and comfortable than ever before. Their stylish rooms are immaculately decorated with a funky fresh modern design that will instantly impress every guest with a sense of style. Want more? The Museum of Contemporary Art is just a few minutes walk away.
Millennium Knickerbocker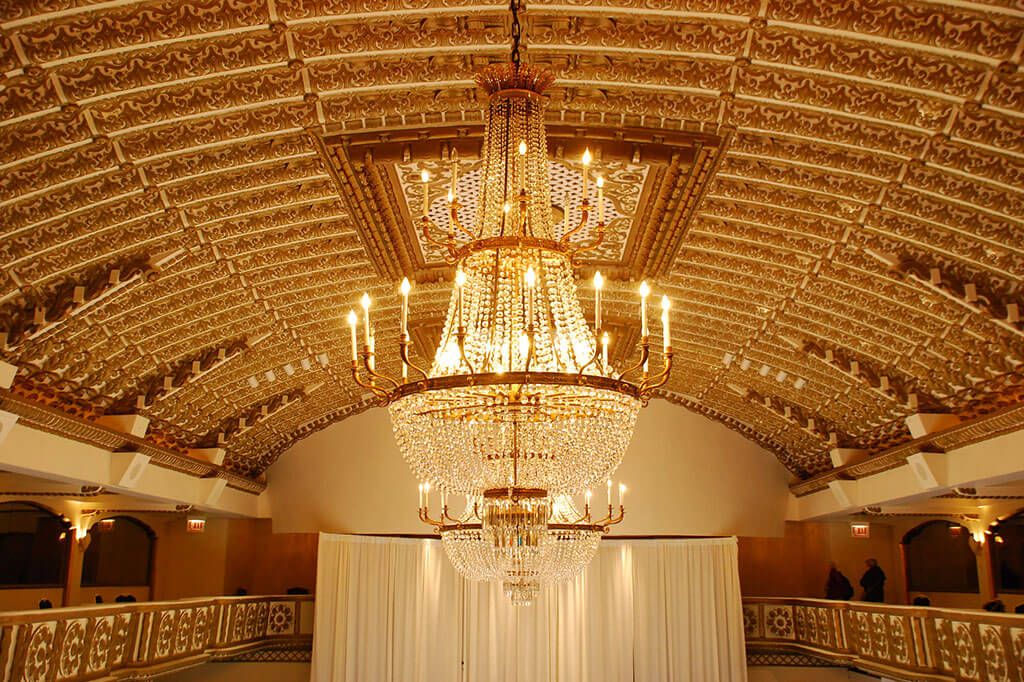 Crystal ballroom at the Millennium Knickerbocker. Photo via flickr by hbkim
As the name implies, the Millennium Knickerbocker is a historic hotel full of classic decor that will instantly transport you back in time. After all, when was the last time you heard someone use the word knickerbocker? The hotel highlights include an amazingly exquisite dining hall that if reminiscent of a classic, bygone era will a large emphasis on wood carvings and ornate chandeliers. However the rooms are as modern as they come with all the modern conveniences, spacious marble bathrooms and amazing views of the city.
La Quinta Inn & Suites Chicago Downtown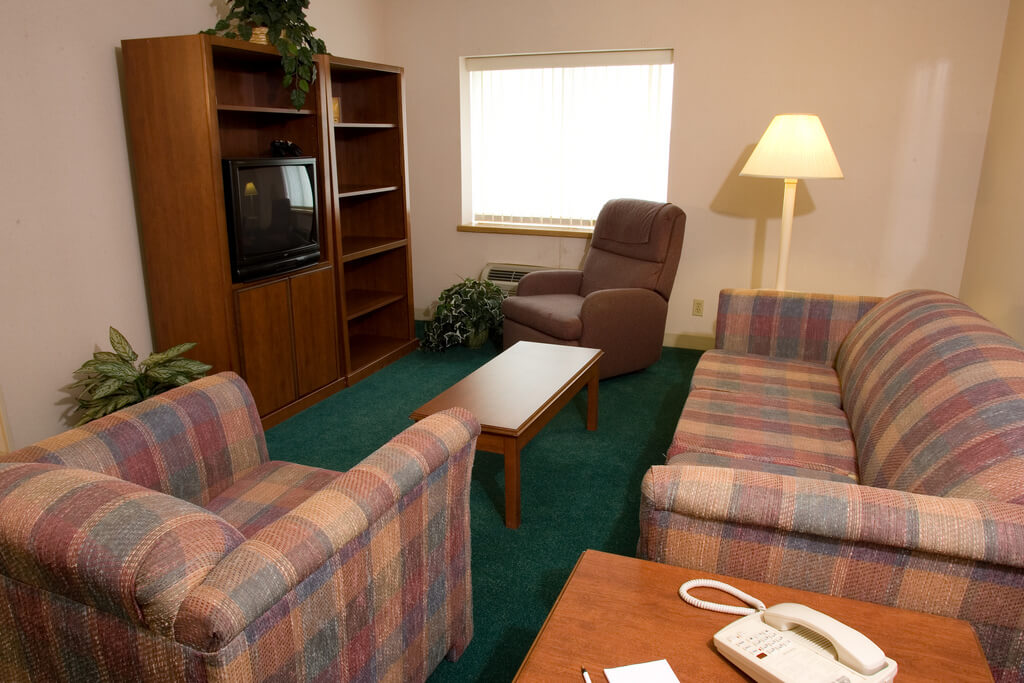 Room at the La Quinta Inn Chicago
When looking for a reliable budget hotel chain that won't break the bank? This is where La Quinta Inn & Suites excells and their Chicago Downtown hotel is no different. Located in the financial district, guests here have convenient, easy access to the theatre district and downtown Chicago, as well as tons of great shopping and dining options. Rooms and suites at the La Quinta Inn & Suites Chicago Downtown come in a variety of configurations but are minimally furnished, making this hotel the idea choice for the budget-concious traveler who only needs their room for sleeping.
Hotel Burnham, a Kimpton Hotel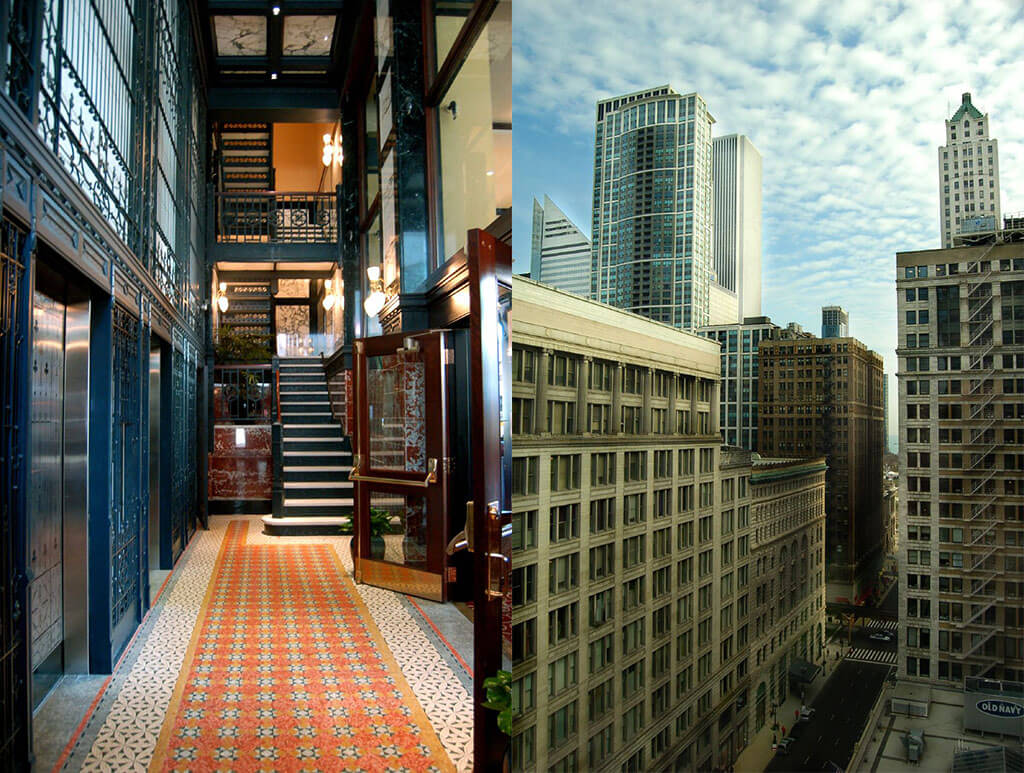 View of (and from) Hotel Burnham. Photos via flickr by bpende
Travelers looking for a nice boutique hotel right in the heart of downtown Chicago action but with a slightly subdued, intimate feel need look no further than Hotel Burnham, a Kimpton Hotel. This 100% non-smoking has enough amenities to making leaving the property unnecessary. Relax with an in-room spa session or be social and meet a few fellow guests at the nightly wine evening. Stay in shape with their fitness center or indulge in excess with their delicious 24-hour room service from the hotel's restaurant. You can even bring your favorite furry friend because Hotel Burnham is pet-friendly.
The Champagne Lodge & Luxury Suites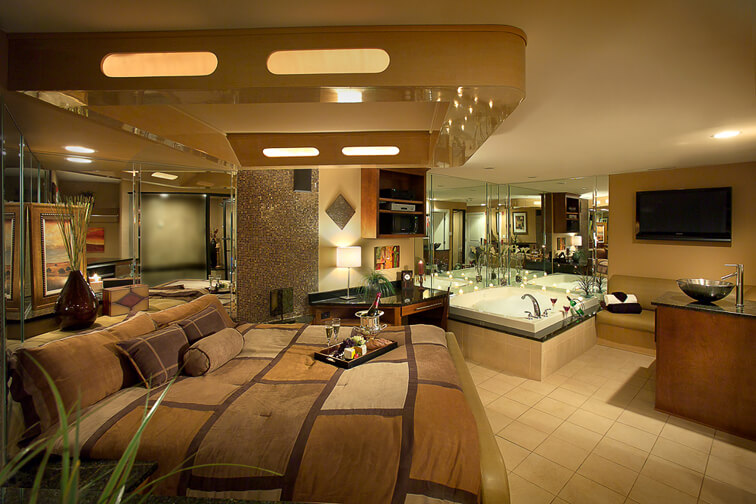 Suite at the Champage Lodge in Willowbrook. Photo via flickr by discoverdupage
Quietly located 20 miles outside of Chicago in Willowbrook is the Champagne Lodge & Luxury Suites, a perfect retreat from the hustle and bustle of the Windy City. This sprawling property only has 38 suites, each of which includes an oversized whirlpool tub, walk-in marble steam room with rain forest shower, stone-encased fireplace, wet bar, luxurious bedding, premiere appliances and the finest toiletries. The spa is one of the main attractions here, however there is also an abundance of scenic trails for hiking, biking or horseback riding located nearby.