The only people who think Nashville is a boring city are the ones who have never visited. As it turns out, the city can be a lot of fun even if you don't like country music. Just like the city has a habit of exceeding your expectations, so too do many of the hotels in Nashville. The next time you're passing through Music City, rest your head at one of these cool Nashville hotels.
Hutton Hotel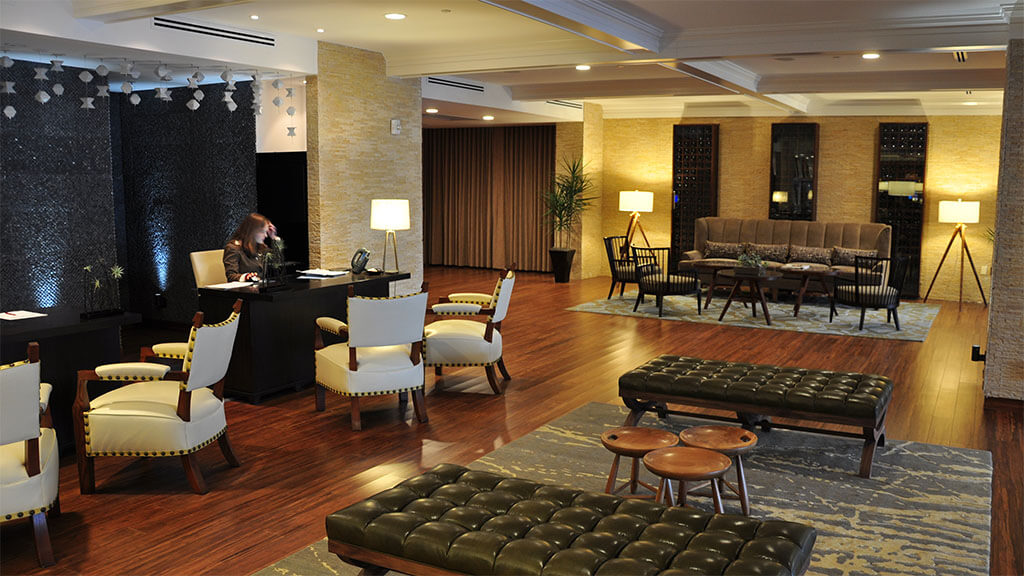 Leading the pack as Nashville's most eco-friendly hotel, the Hutton Hotel is about as green as it gets. Located downtown, the hotel has flooring and furnishings made from reclaimed wood or bamboo, water recycling, biodegradable cleaning supplies, water-free urinals, and much more. In addition to this, one key feature puts the Hutton ahead of all the other green competition: a fleet of eco-friendly hybrid courtesy vehicles.
Union Station Hotel, Autograph Collection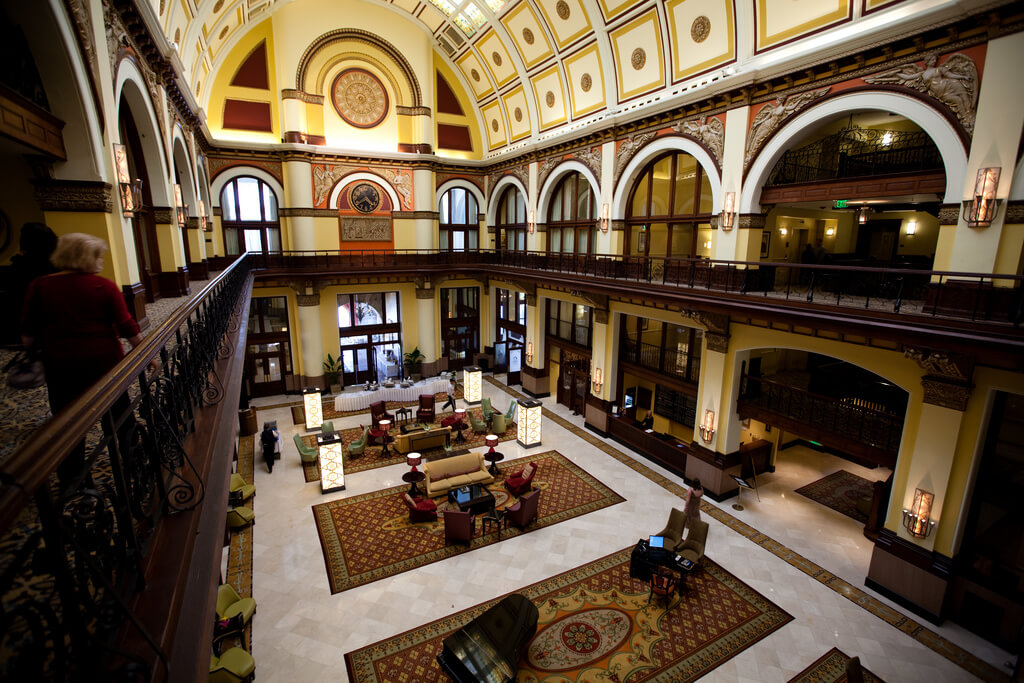 There is something about trains and train travel that is just downright cool. Toy trains are appealing to kids, and train rides always retain their charm, no matter how old you get. The Union Station Hotel, Autograph Collection decided to capitalize on this affection for all things train-related by converting an old train station and National Historic Landmark into a stylish modern hotel that still exudes all the charm of a hundred-year-old railway station. Staying here is like taking a trip back in time to the days when train travel was sophisticated and people dressed to impress.
Gaylord Opryland Resort & Convention Center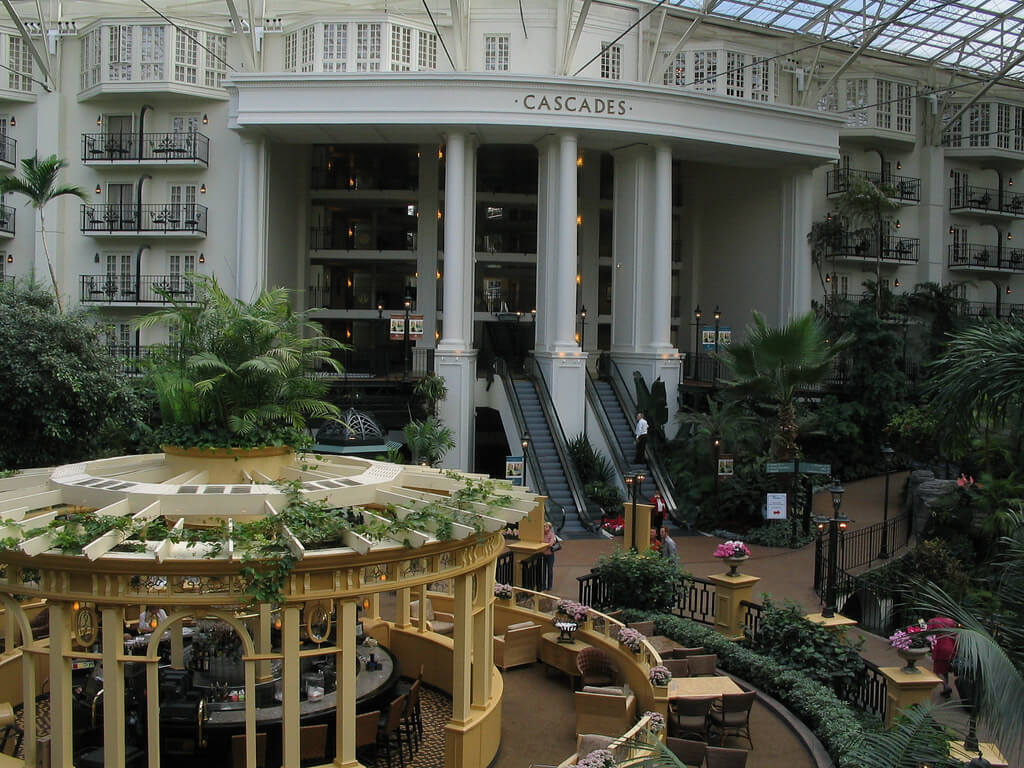 More commonly known as the Opryland Hotel, the Gaylord Opryland Resort & Convention Center is different than any other hotel in Nashville. Opryland impresses everyone, even if you're not a fan of country music. The hotel's centerpiece is a five-acre atrium with a glass roof filled with trees and plants, brick-lined paths for walking, and even a river with boat rides. Scattered throughout the atrium are dozens of stores, restaurants, bars, and lounges. Don't miss the colorful light and water shows after nightfall. And while you are there, don't forget to catch a show at the Grand Ole Opry!
The Hermitage Hotel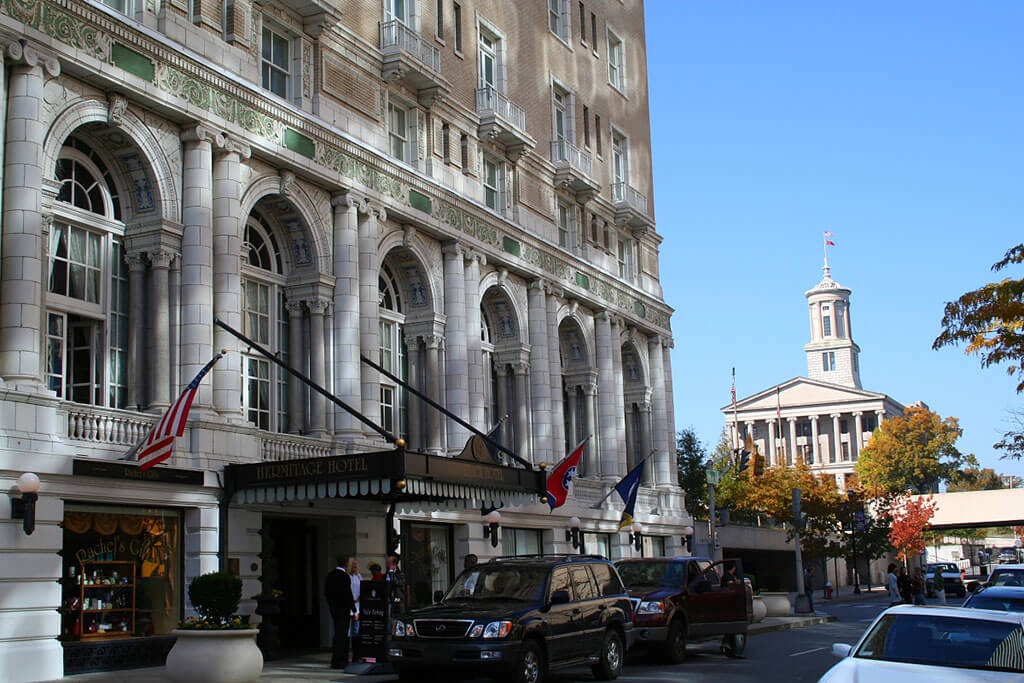 Originally opening its doors in 1910, The Hermitage Hotel is one of Nashville's oldest hotels, as well as the only boutique hotel in the city that is both five star and AAA five diamond rated. In 2003 the hotel underwent a massive and expensive renovation. Now calling this place lavish is an understatement. The men's room at the Hermitage Hotel was named the best bathroom in America by MSNBC.
The hotel's spacious and luxurious rooms have made this spot a favorite of the many country music stars who pass through town. They can often be spotted enjoying an evening drink at the Oak Bar, one of the hotel's top-notch dining and drinking establishments. However, it's the hotel's Capital Grille that really gets all the attention from guests at the Hermitage. This restaurant serves world-class food that is completely sustainable and all locally sourced.
What other cool or unique Nashville hotels have you found?
See More!   Nashville's Coolest Offbeat Sights and Activities
  flickr   //   tensafefrogs   kenlund   ronjones