Breathtaking natural beauty and enchanting sunsets. Iconic landscapes and rich Native American history. Welcome to New Mexico, also known as The Land of Enchantment. No state better captures the true essence of the American Southwest than New Mexico -- and the best way to experience this is to go off the beaten path in Ruidoso, New Mexico.
Certain Ruidoso spots are obligatory visitor destinations, such as Ruidoso Downs and the Lincoln National Forest. However make sure not to miss out on these unique and offbeat things to do in Ruidoso:
Ziplining at 11,489 feet up!
Ziplining gets exponentially more fun as the elevation increases, it's a scientific fact*
* may not be "scientific" or a "fact" but it is the truth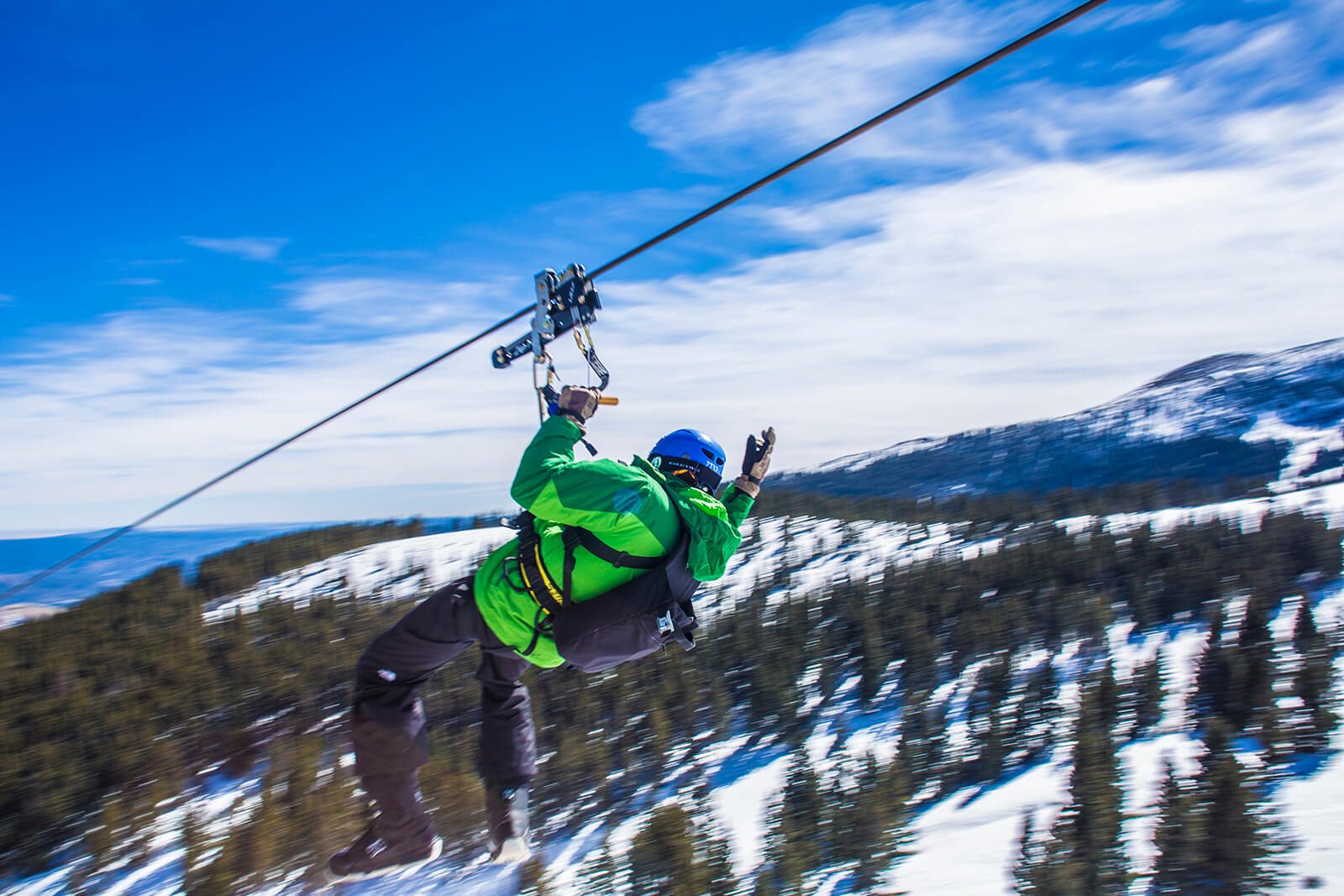 Like any good ski company, Ski Apache offers plenty of adrenaline-pumping outdoor summer activities as well. These include mountain biking, hiking, a 9-hole disc golf course, and of course the star of it all, their impressive ziplines.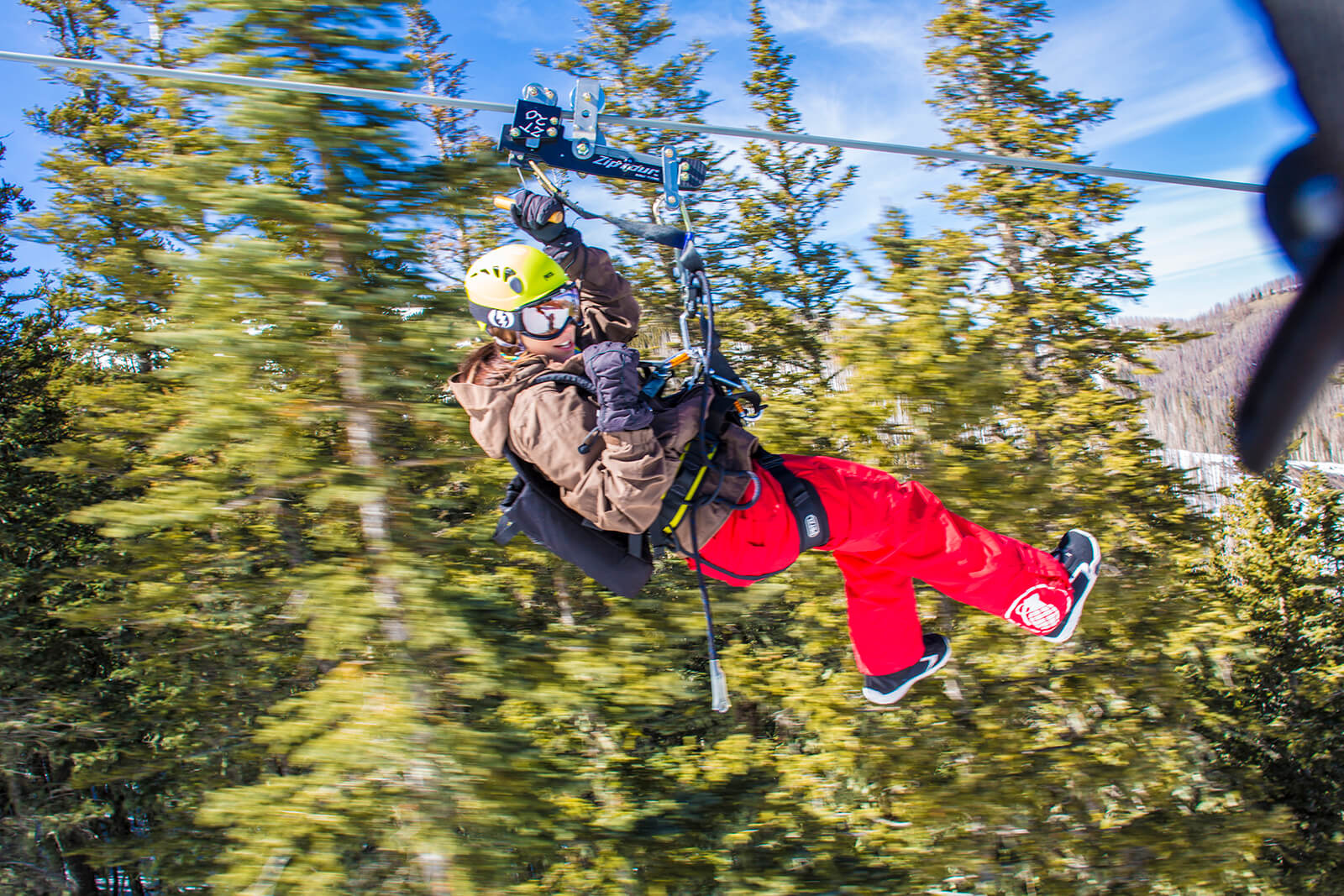 Ziplining at Ski Apache is an unforgettable experience. Located over 11,000 feet above sea level (3,500 metres), this three-part zipline tours covers nearly two miles in distance (over 2.7 kilometres), offers "the most spectacular view in Southern New Mexico" and hits speeds of up to 65 MPH! (105km/hr!) Now tell you me that you don't want to experience this ;)
Best of all, ziplining is open year-round!
Gallop over to the Museum of the Horse
I have an unhealthy fixation with strange, unique and one-of-a-kind museums. No museum is too small or too quirky. Few museums are worth a second visit but every museum is worth one.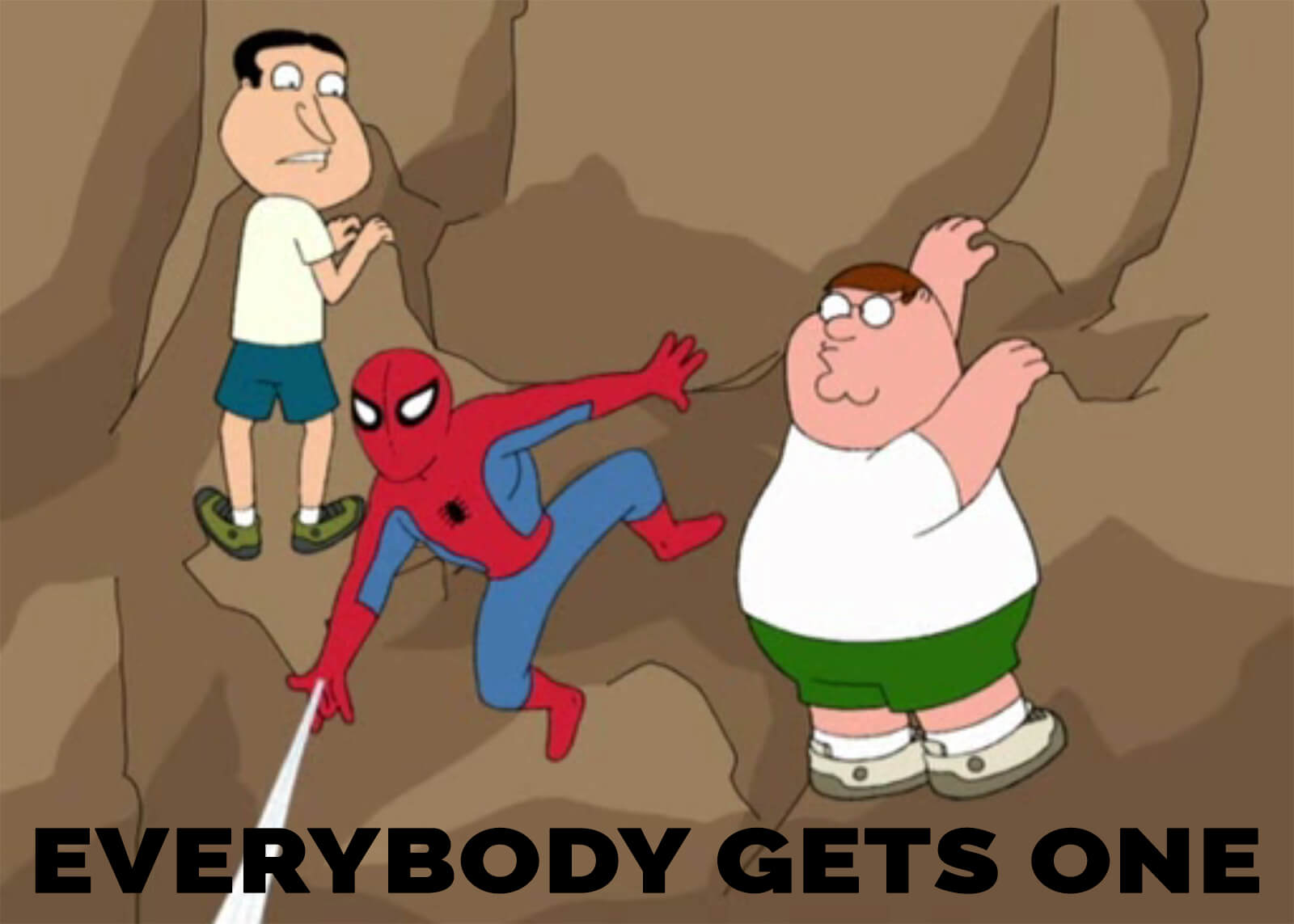 "Everybody gets one" according to Spiderman in Family Guy S06E03. Little known fact: Two years later Spiderman said those same words in the comicbook for the first time.
The Museum Of The Horse in Ruidoso changed its name to Hubbard's Museum of the American West but the museum is no less interesting, especially to anyone fascinated by horses or the history of the American West.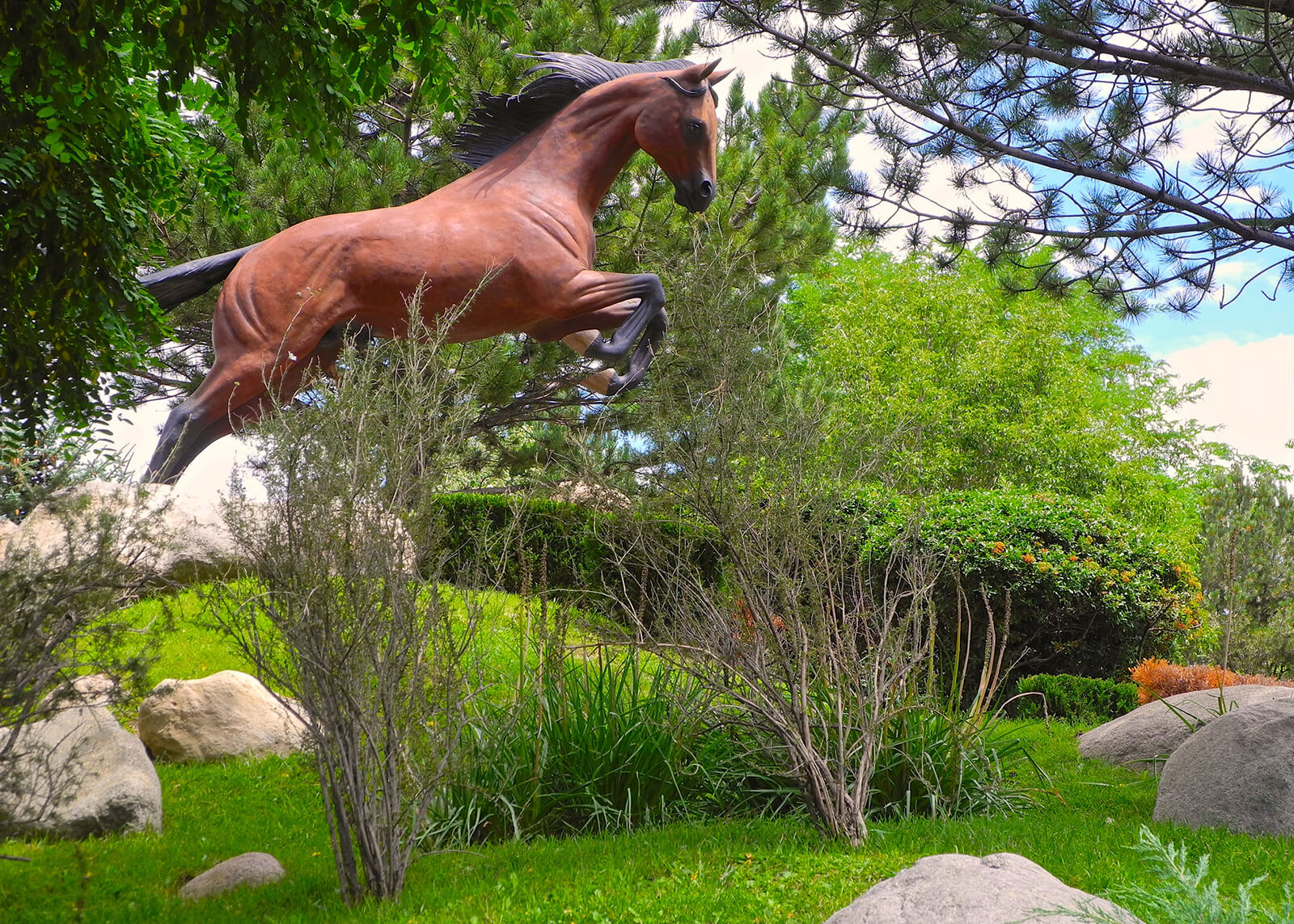 "Free Spirits at Noisy Waters" by Dave McGary is a collection of eight giant horse scupltures located on the grounds of the Museum of the American West. Photo via pamwood707
The Hubbards were a racing family, which explains why the museum is located next to the race track, Ruidoso Downs. It focuses on a wide variety of regional history, from wild horses and horse racing to Native Americans, pioneers and frontier life.
Although small, a lot is packed into the museum. Scultpures, horse carriages, weapons, art and a plethora of antiques, all of which have detailed descriptions. There are also seasonal exhibits as well.
  Entrance to the grounds is free, but the museum costs $7.
Don't forget to stop by Ruidoso Downs located next door!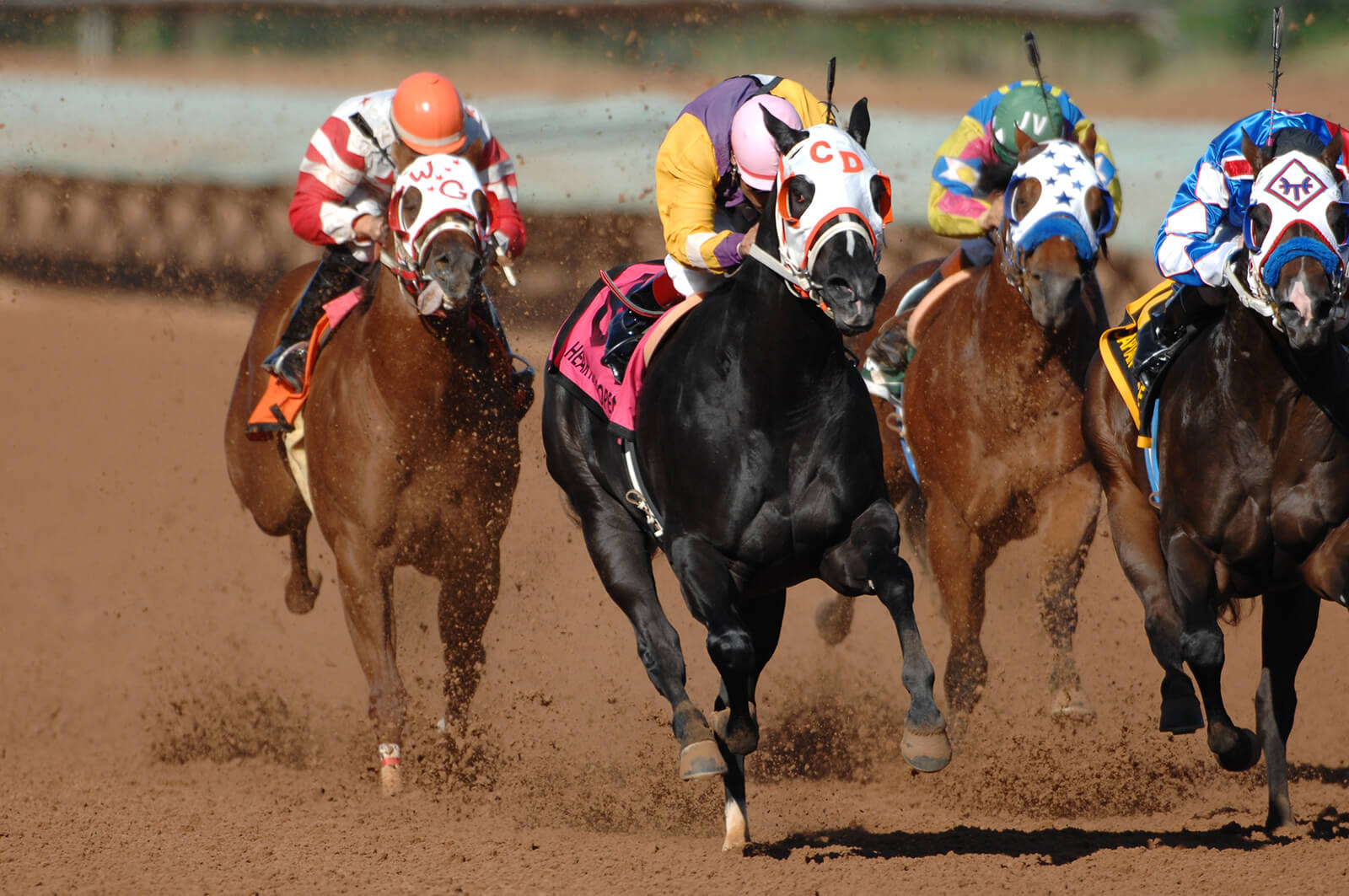 Ruidoso Downs
Try Something You've Never Done Before
When it comes to outdoor activities, that is where Ruidoso really shines, regardless of whether it is summer or winter.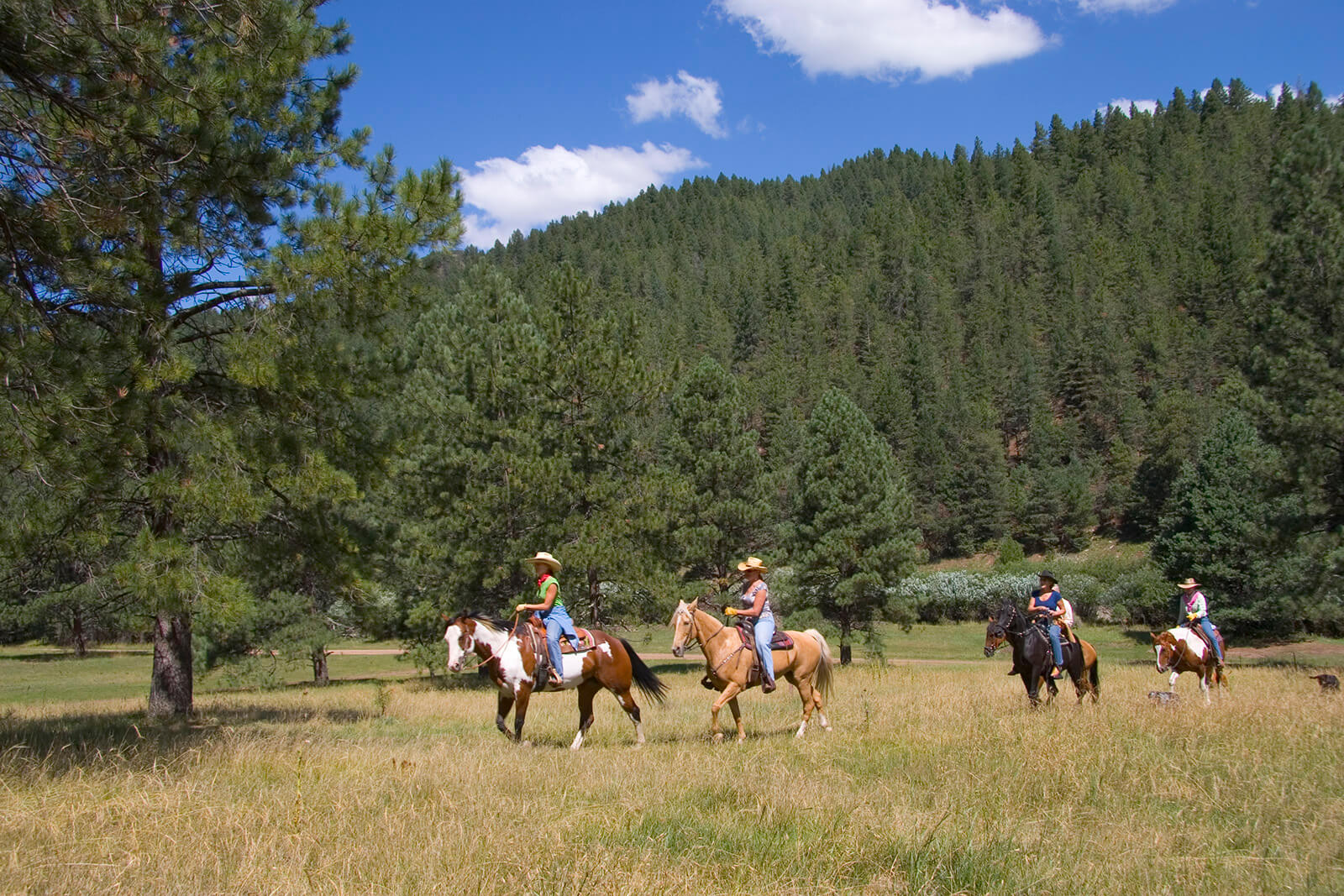 Summer Activities
During summer there is horseback riding, disc golf, hiking, mountain biking, cycling tours (on the road), fishing, ziplining, horse racing, camping and more. Pick one (or more) of these that you have never done before and give it a go. What better way to create some unforgettable memories in Ruidoso?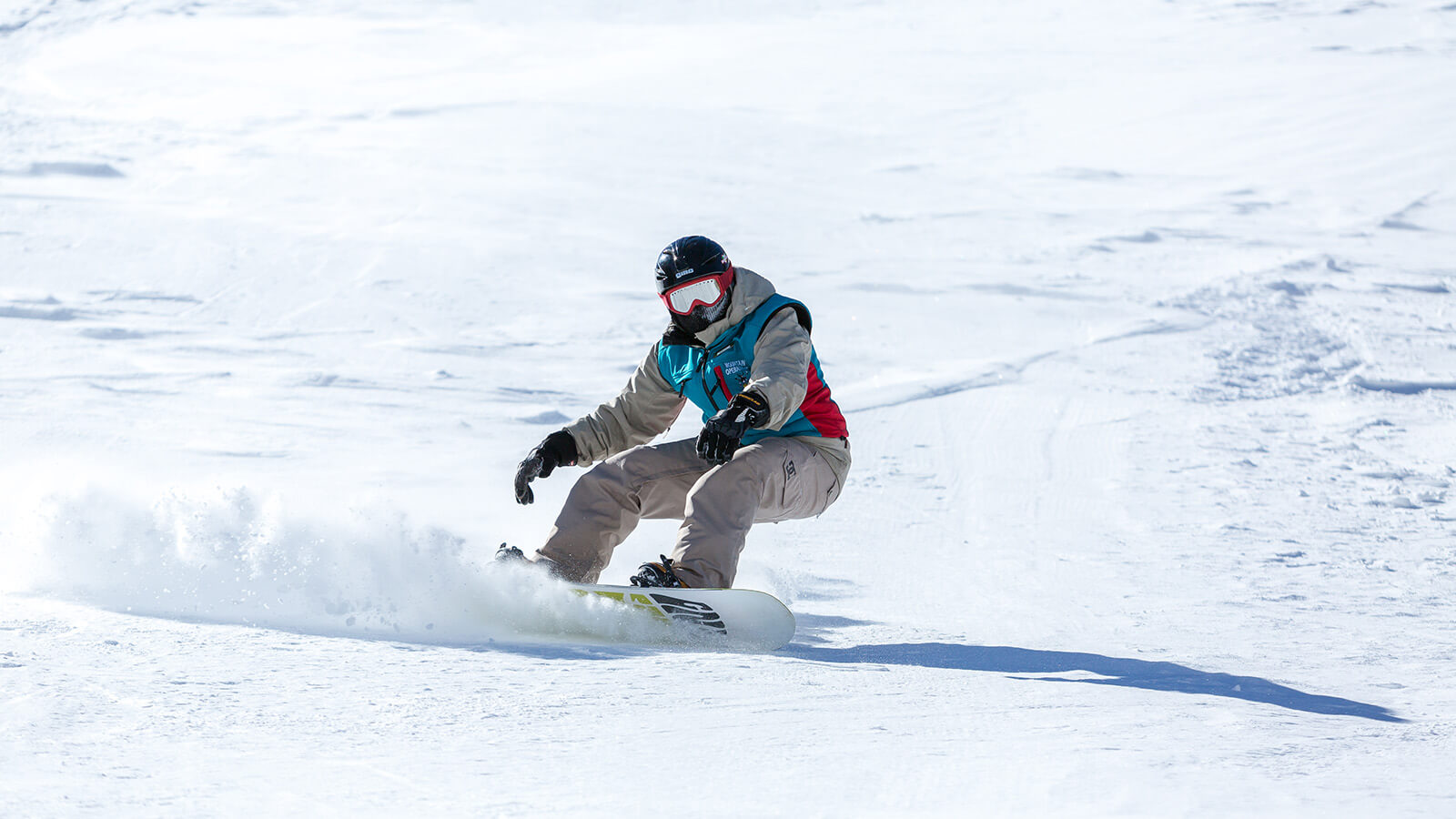 Winter Activities
Cold weather means skiing, snowboarding, winter ziplining, tubing, sledding, and all sorts of other snow-filled activities. Decide on one that you've never done and make sure put it on your Ruidoso to-do list.
Go Mountain Biking Around Grindstone Lake
Ruidoso has nearly a dozen lakes, parks and recreation areas -- one for every 700 residents -- so outdoor activities abound. However the hiking trails around Grindstone Lake are some of the most relaxing, beautiful and enjoyable of all these activities.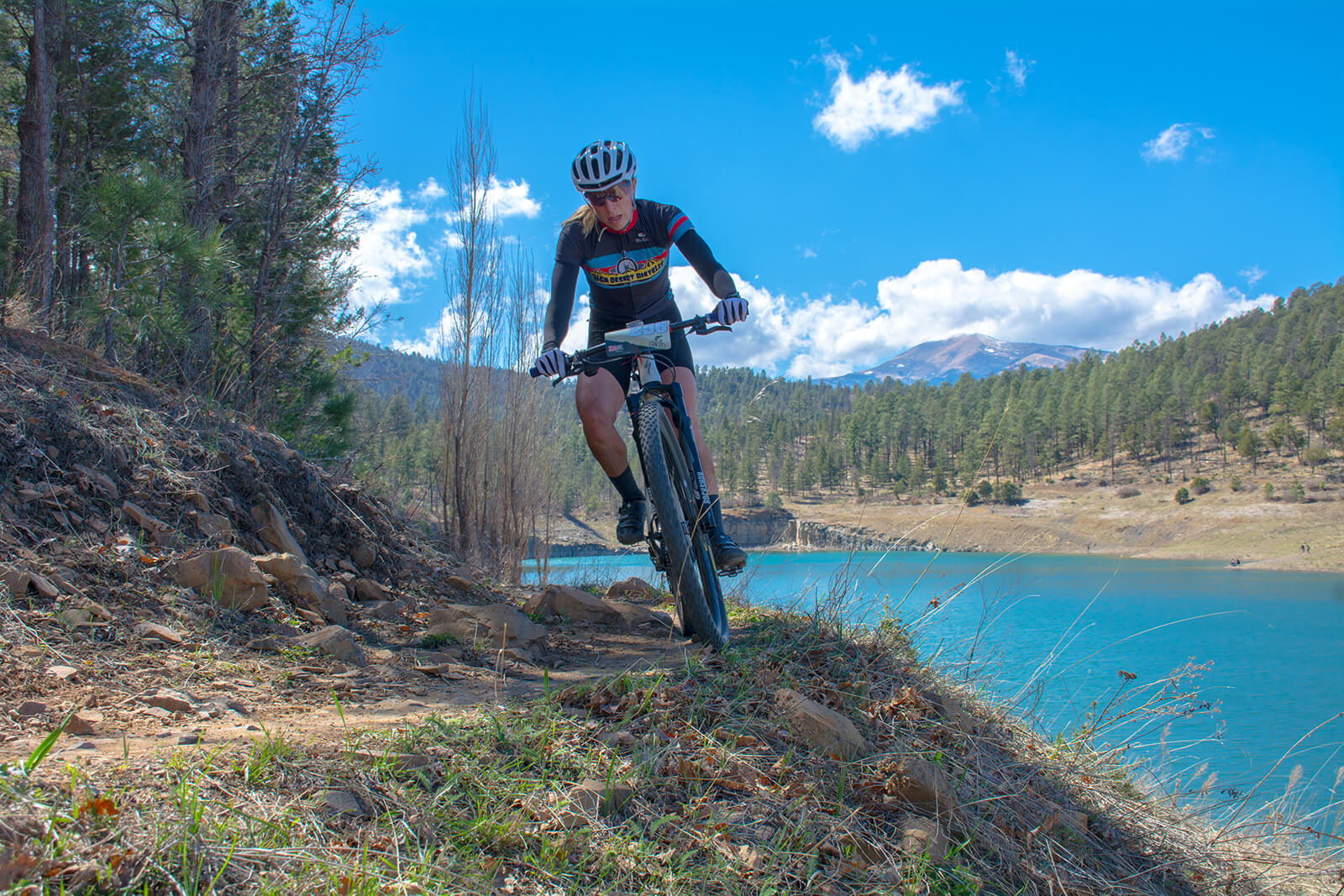 There are 18-miles of multiple use trails around Grindstone Lake and on into the neighboring Lincoln National Forest designed by the International Mountain Biking Association. In other words, sure they are suitable for hiking, but they were designed for mountain biking. ;)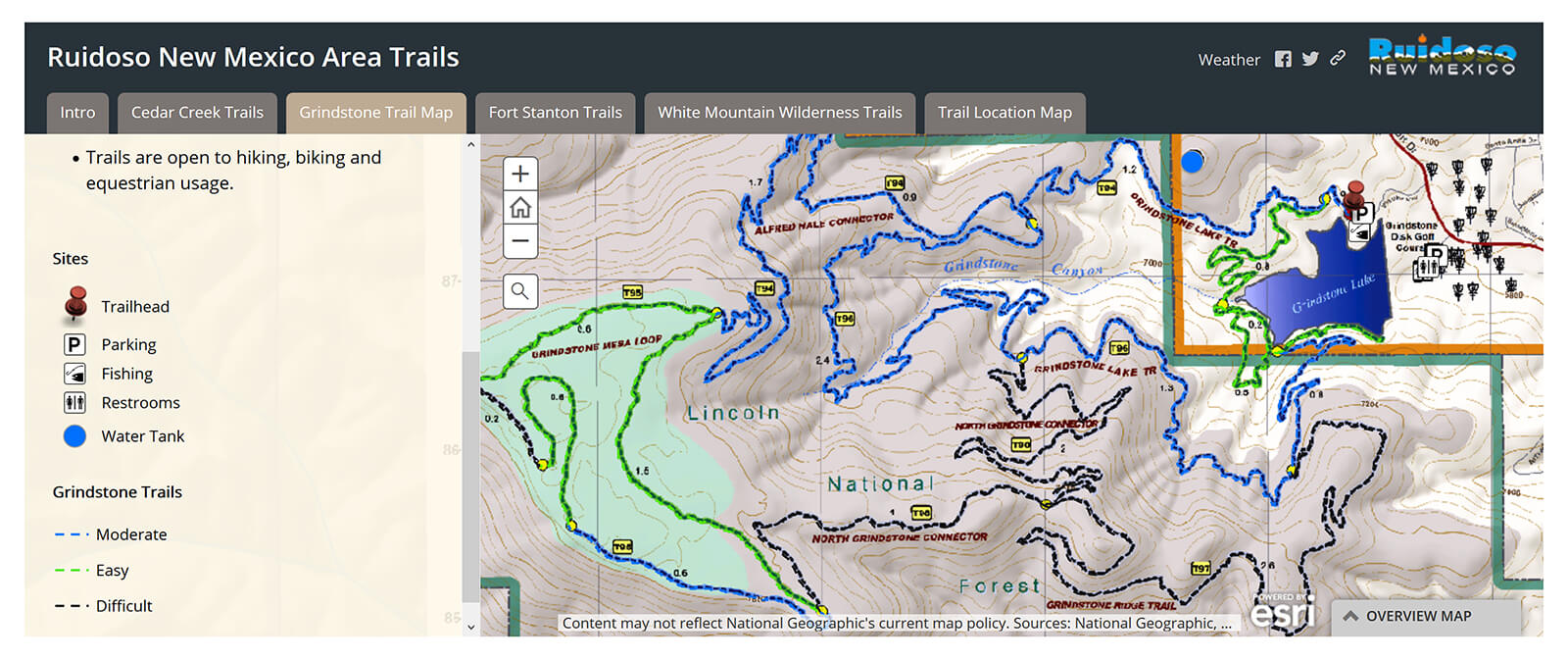 screenshot from discoverruidoso.com
Grindstone Lake also offers fishing and has a 27-hole disc golf course.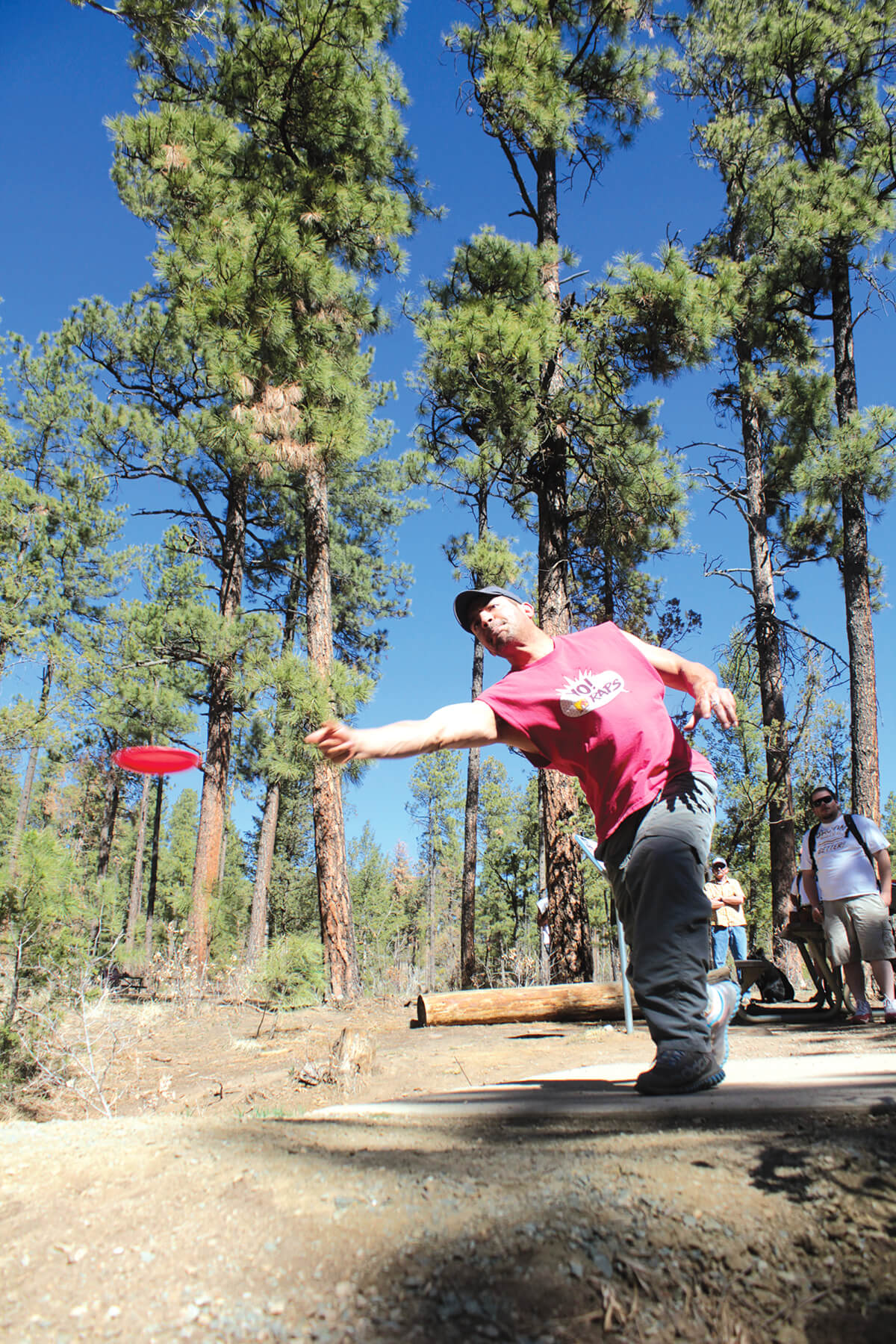 Unlesh the Beast at Pillow's Funtrackers
Go karts, bumper boats and miniature golf, oh my! Pillow's Funtrackers is a unique theme park that is fun for kids of all ages -- including our inner kid. (When was the last time you released that guy?) ;)
Open all year round, Pillow's Funtrackers attracts thrill-seeking guests from all of New Mexico, not just visitors to Ruidoso.

All three go kart tracks, the bumper cars, miniature golf course and mountain maze are open year-round, however the bumper boats and gemstone panning are seasonal activities.
  Orlando's Most Offbeat Theme Parks
  Prices are suprisingly affordable as well. For $100 you can get 20 tickets, each good for one admission on any of the 20 rides.
Want More?     Offbeat Travel Guides   New Mexico Travel Guides   USA Travel Guides
  This article was sponsored in part by Discover Ruidoso, however it should go without saying that all experiences are my own opinion and were not influenced in any way.
  Know of any other unique and offbeat Ruidoso activities?