SoHo (officially known as South of Houston Street) is one of the trendiest, most happening neighborhoods in all of Manhattan, New York City. The area has become a mecca of sorts for local artists and thankfully that spirit is pouring over into local businesses as well. SoHo is jam-packing full of unique boutique restaurants, tasty cafes and decadent bakeries, some of which have draw national attention. However in order to truly appreciate the food of SoHo, you have to take your time and visit only a couple restaurants a day, rather than trying to pack them in as fast as possible.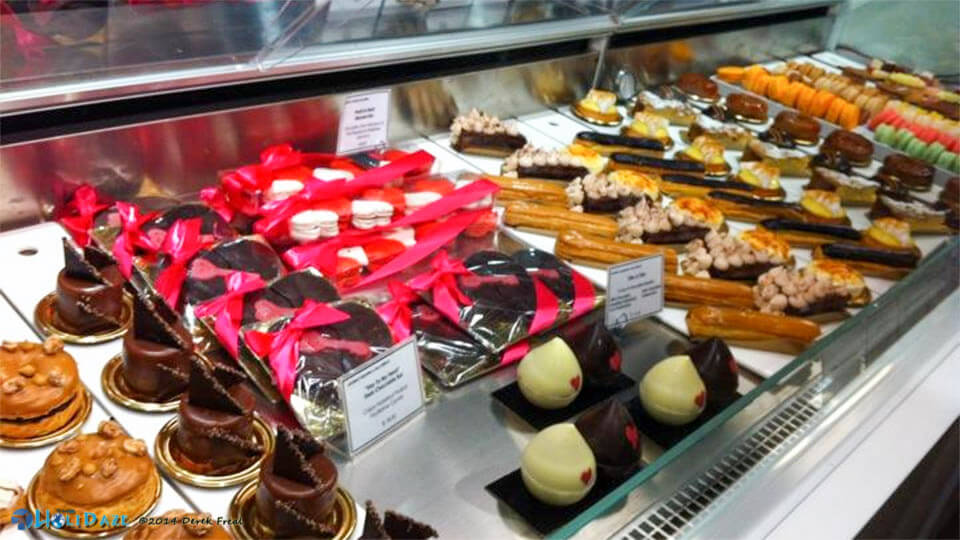 Dominique Ansel Bakery
In recent years this bakery has earned more awards than I have fingers. From Time Out New York's "Best Bakery of 2012" to Zagat 2013's highest ranked bakery, people throughout the city cannot get enough of this bakery. In addition to all the pastries you would expect to find, this bakery also specializes in savory soups and sandwiches that are perfect for a quick lunch. The Dominique Ansel Bakery menu gradually changes over time but I've never had a bad thing there.
Ruby's Cafe
Ruby's has been a favorite of local Manhattanites for many years now, which unfortunately thanks to the small size of the cafe meant that dining here always required patiently waiting for a table. However as of a few months ago this is a thing of the past. Ruby's long-awaited expansion has finally opened! This cafe is the best place in town to experience melt-in-your-mouth Australian cuisine at its finest! My personal recommendation is the Bronte Burger with bacon, your soon to be best new friend.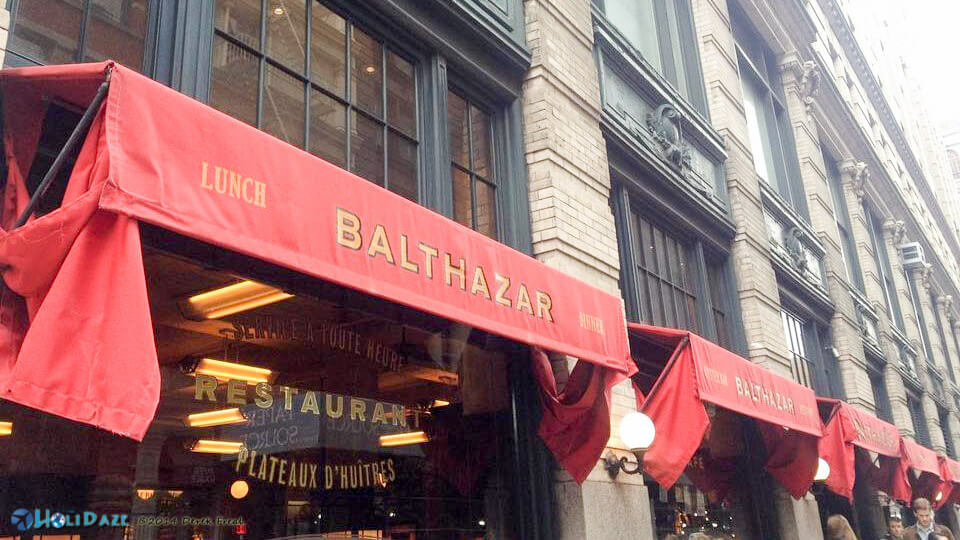 Balthazar
Balthazar is a phenomenal French bistro with a full menu from breakfast through midnight suppers. However what they are most known for is Sunday brunch. They even have a special menu for this special day of the week. Come on down and easy into your Sunday with one of their amazing Hangover Drinks and eggs any way you can imagine them. Or skip right to lunch and go with the smoked salmon, one of their most popular Sunday dishes.
Cafe Gitane
Cafe Gitane offers incredible food at prices that won't empty out your wallet, a quality that is rare to find among SoHo's most popular eateries. That is also the reason this place is perpetually packed -- but the food is so good and the prices so unbeatable that it is worth a short wait. The cuisine is primarily French with a touch of Moroccan flair. Although Gitane also serves breakfast, their lunch and dinner menu is what really keeps people returning. One taste of their Moroccan couscous and you will be hooked!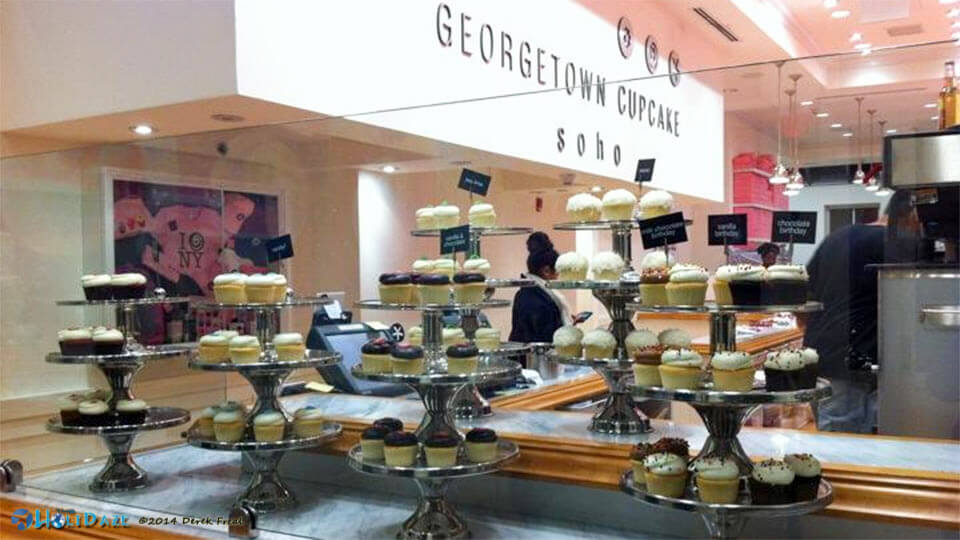 Georgetown Cupcake
Wherever you eat in SoHo, make sure to same room for a bit of desert. Georgetown Cupcake started in Washington, D.C. back in 2008 and quickly took the nation's capital by storm thanks to a TLC reality TV show. In 2012 they opened a location in SoHo to compete with Manhattan's preeminent pasty shop, Magnolia Bakery (made famous by Sex In The City). Now nearly three years later much of the city has come to prefer Georgetown over Magnolia but in order to decide for yourself, you have to experience the delectable delicacies firsthand.
What other places in SoHo would you recommend?