Kailua-Kona is the jewel of West Hawaii. This breathtaking tropical paradise is on the leeward side of the island and as such receives much less wind and rain. As a result, it's a great place for scuba diving or practicing your surfing skills before tackling the tougher waves on the eastern shore. But where to stay in Kailua-Kona? That depends on what you plan on doing while you're there.
Location is Everything
Want to be right in the center of Kailua-Kona and have everything you need mere footsteps away? Look no further than Uncle Billy's Kona Bay Hotel. Situated right in the center of the bay, Uncle Billy's offers both rooms with a view and ground-floor suites with direct access to Hale Halawai Park. The massive Kona Inn Shopping Village is located right across the street and can satisfy almost all your shopping needs. Beyond that, Uncle Billy's is surrounded by water-based sights and activities, ample restaurant and bar options, tons of shopping, and, of course, the best cultural events.
Stay Cliffside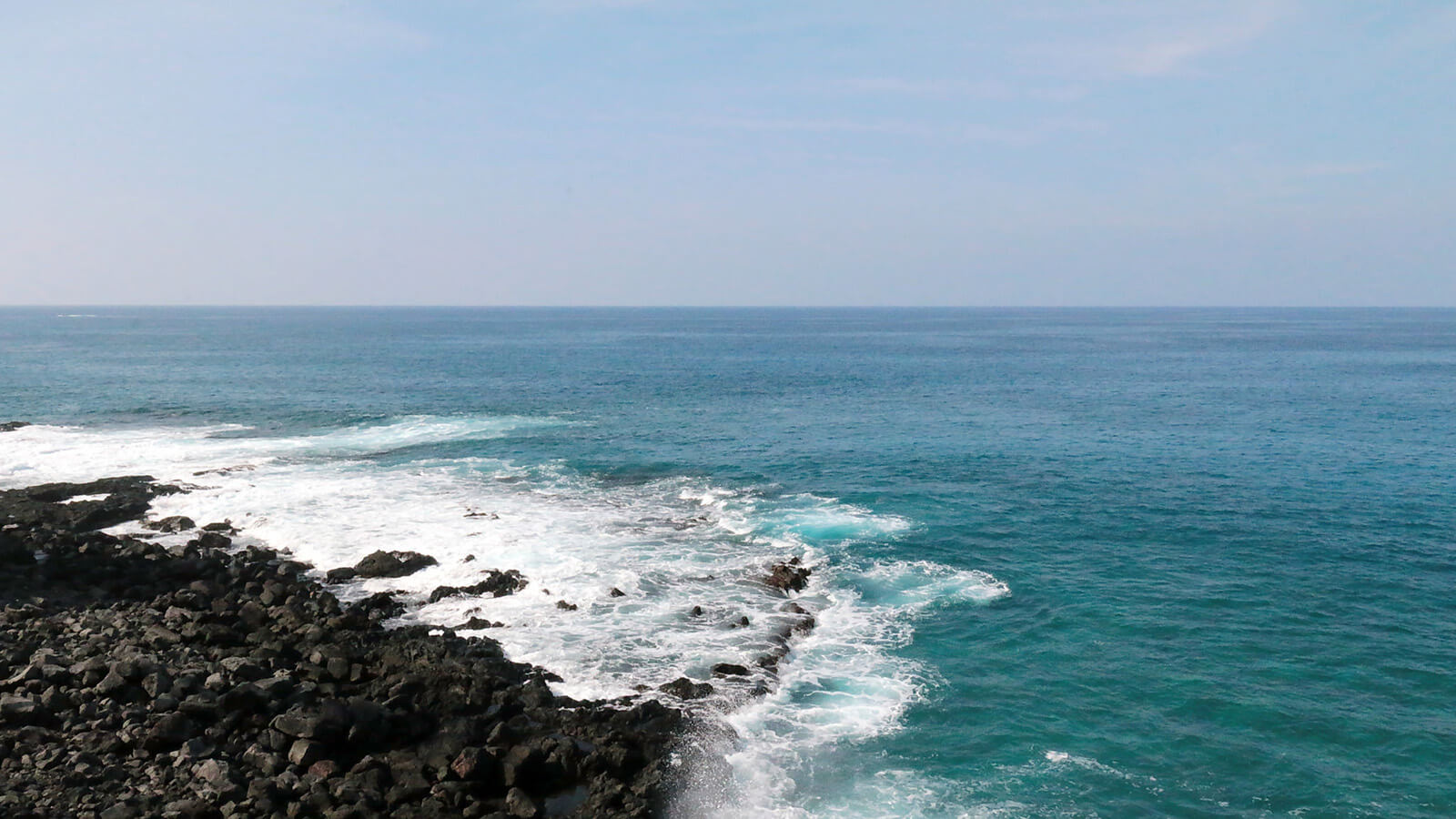 The cliffs of Kona Bay. Photo by Robert Linsdell via Flickr
Perched on the cliff edges 1 mile south of Kona Town lies Aston Royal Sea Cliff, one of the most beautiful properties in the area. With spacious suites that include a full kitchen with all the appliances and utensils, as well as a washer and dryer, this is the perfect choice for guests planning a longer stay, families, or other large groups. Two pools on site enable you to enjoy a salt-free swim while basking in the tropical sun and enjoying the magnificent view.
Bigger & Better
Bigger isn't always better, but in the case of Royal Kona Resort, nothing could be more accurate. This massive resort has been one of the area's premiere accommodation options since 1968 and now consists of three huge oceanfront buildings with nearly 450 rooms, sprawling grounds, multiple pools (including a kids' pool), tennis courts, and a fitness center. Located just a short 10-minute walk from the town center, Royal Kona Resort is close to the action but not too close.
Save a Few Dollars
Don't plan on spending much time in the hotel room? Then don't waste any more money than necessary when paying for lodging. Kona Seaside Hotel is one of the cheapest hotels in the Kailua-Kona area, and you won't have to sacrifice on service or cleanliness just to stay to budget. The hotel has a large pool and even owns the Splashers Grill next door, which means you can have delicious dishes and thirst-quenching drinks delivered poolside.
  Featured photo by Robert Linsdell via Flickr.