New York City has no shortage of hotels. Unfortunately, many of them are rather boring, and a boring hotel can make for a boring trip. So I'm on the hunt around NYC to find the coolest unique boutique hotels the city has to offer.
YOTEL New York at Times Square
YOTEL is a fresh, modern take on what a hotel should be, and the YOTEL New York at Times Square is the chain's most popular location. The rooms are smartly designed, and the entire hotel process has been refined, thanks to its electronic check-in process. The NYC property even has a robotic luggage concierge that has become a tourist attraction of its own. Seriously, you have to see it to believe it!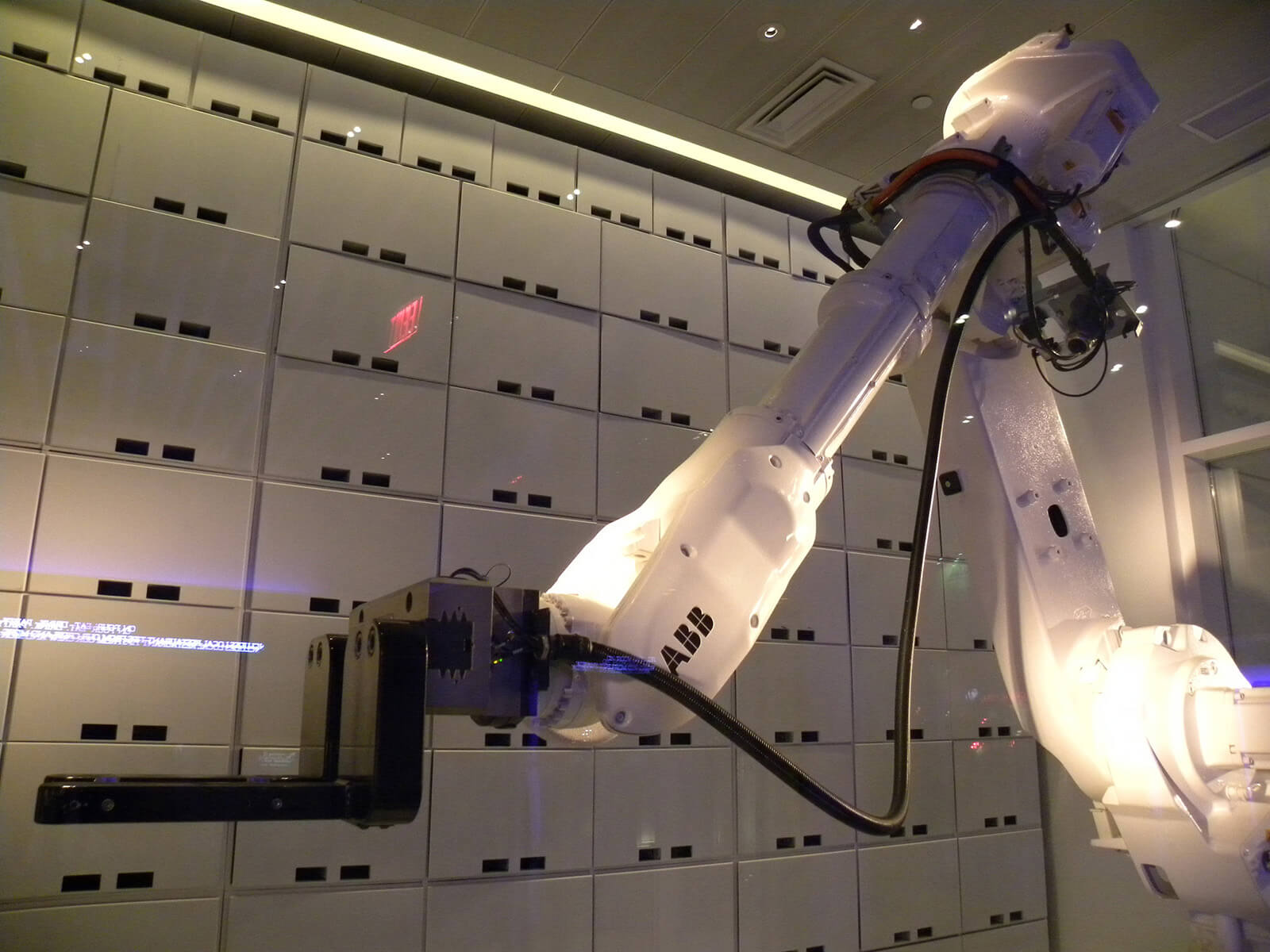 The robotic luggage concierge found in the Yotel lobby has become a tourist attraction on its own. Photo by Jason Paris via flickr.
Martha Washington
When the Martha Washington Hotel first opened in 1903, it was exclusively for women. Thankfully, nowadays all people and all types of travelers are welcome here. In 2012 the hotel was even dedicated a New York City historical landmark. That sense of history is still evident in the rooms, which feature the same seamless fusion of vintage and modern luxury that can be found throughout the hotel. Marta, the Martha Washington's Roman-inspired pizzeria, has delicious food and even offers in-suite dining. You'll also find a sleek 24/7 fitness center to burn some calories should you find yourself over-indulging on food and want to burn off some of those calories.
Omni Berkshire Place
Omni has a reputation for offering luxurious stays at affordable prices, and Omni Berkshire Place is no different. The hotel first opened in 1926, but it has had several massive renovations over the years to maintain a modern level of comfort and style. However, one thing has not changed over the years: Berkshire Place was originally loved because of the size of its rooms, and it still offers some of the most spacious rooms in all Manhattan.
Pod 39
If all of these hotels are sounding a bit excessive, then Pod 39 is your answer. Cool and quirky, this hotel refers to its cute little rooms as "pods." These pods come in several variations, such as single, full, bunk and double, yet each offers maximized features and functionality in minimal space. By curbing excess, Pod 39 was also able to trim the price — it is one of the cheapest hotels in New York City. The entire property has a unique, funky, artistic feel, and the visual element of that is a treat all by itself. Did I mention the rooftop bar and lounge?
The Carlyle, A Rosewood Hotel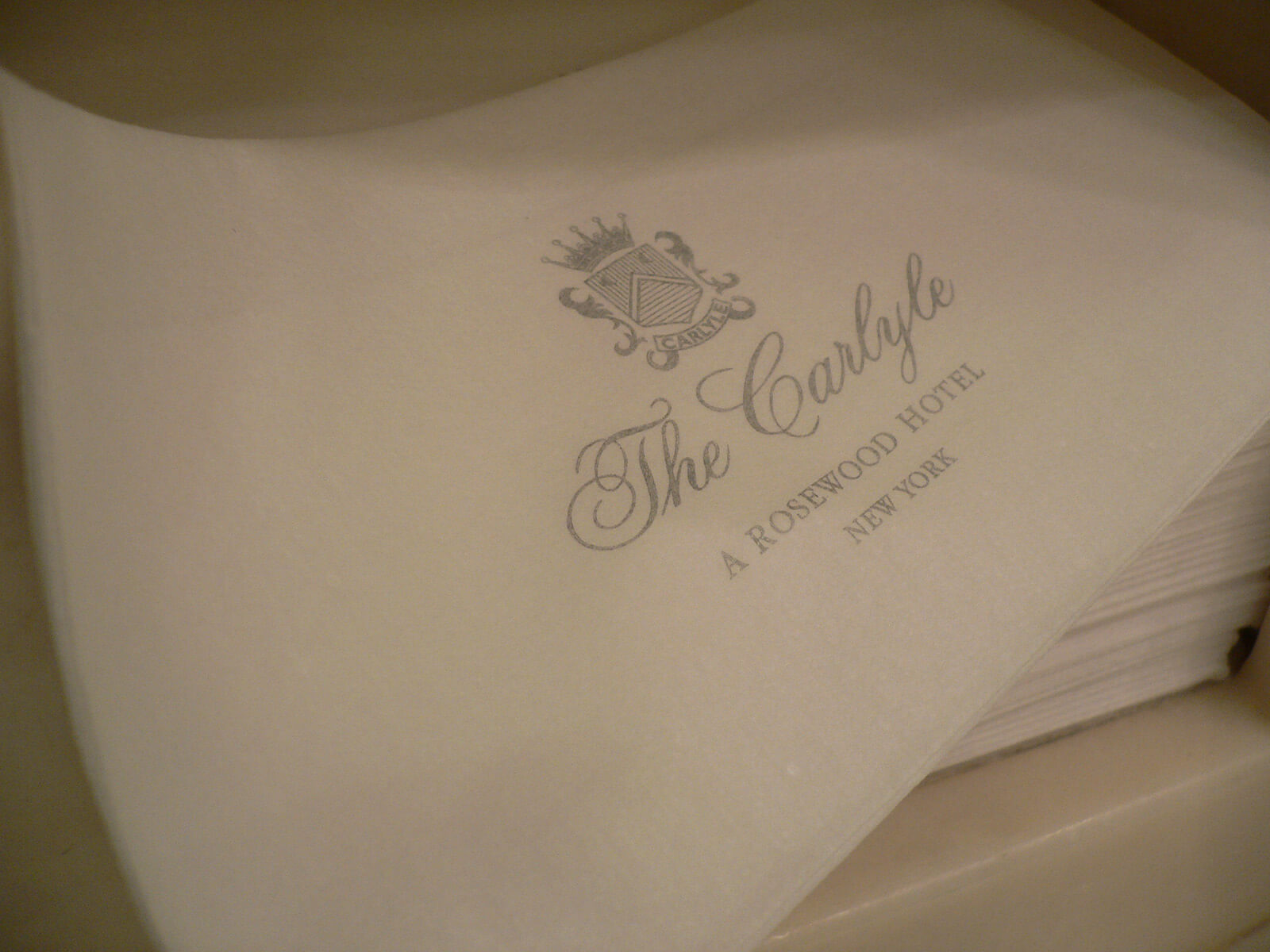 Photo by Arvind Grover via flickr.
For those who have come to New York to shop, look no further than The Carlyle, A Rosewood Hotel located right in heart of the action on Madison Avenue. All the high-end brands have shops located mere steps away, and thankfully, The Carlyle has spacious rooms that can handle all the extra shopping bags. Another of New York City's historic hotels, The Carlyle just celebrated its 85th anniversary last year. But as with all great things, it only gets better with time!