Palm Springs is a modern oasis in the desert of Southern California, a jewel that beckons to all those looking for a hip yet laid-back retreat from the hustle and bustle of Los Angeles. The city is known for its breathtaking beauty, natural hot springs, stylish hotels, gorgeous golf courses, and amazing spas. But it isn't all luxurious resorts and high-end lodging. There are several amazing boutique hotels in Palm Springs that offer affordable luxury, such as:
Hard Rock Hotel Palm Springs
Hard Rock is synonymous with great music, hip style and good times. Guests of their hotels and restaurants know what to expect. Thankfully the Hard Rock Hotel Palm Springs maintains this level of superiority and does not disappoint. Their spacious rooms feature hand-picked artwork, custom-designed furniture and luxurious amenities and toiletries. Plus the entire property is full of the obligatory nostalgia-inducing musical memorabilia that guests have come to expect from Hard Rock.
Vagabond Inn Palm Springs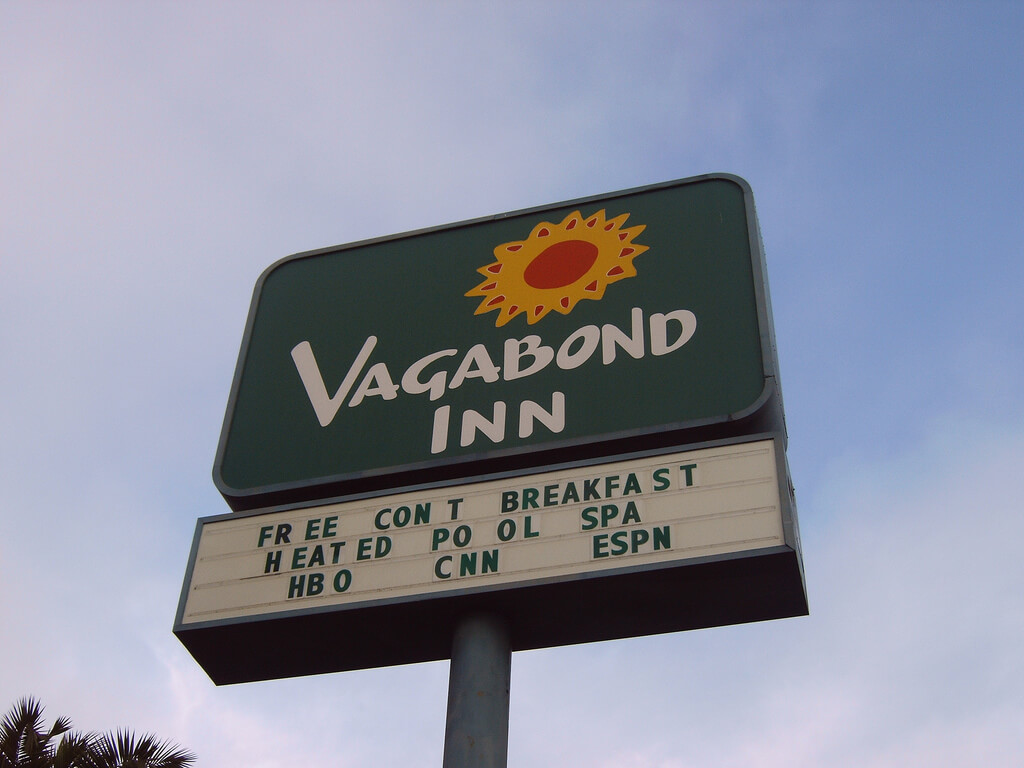 Vagabond Inn is a budget hotel chain that first started in California in 1958. Now they have locations in a half dozen states throughout the West Coast, however the Vagabond Inn Palm Springs is one of my favorite locations. Why? As a solo traveler and with most of the accommodation options in Palm Springs are geared towards expensive romantic getaways, finding an affordable, comfortable place to stay always makes the journey easier -- both on myself and my wallet.
Alcazar Palm Springs
Opened in 2011, Alcazar Palm Springs is a sleek 34-room boutique hotel perfect for those who want a quiet, comfortable stay without having to spend excess money on unnecessary luxury frills. Their rooms feature a minimalist design with a focus on unique, modern artwork and stylish furnishings. Italian linens, flatscreen TVs, fireplaces and mountain views, the rooms here have everything you need! Complimentary pastries from Cheeky's and bicycles plus a pool, jacuzzi and pet-friendly rooms seal the deal.
Royal Sun Inn
Discreetly tucked away in a quiet residential neighborhood in downtown Palm Springs, Royal Sun Inn is the ideal hotel close to the action but away from the loud, busy streets. Their comfortable rooms come standard with a flat screen TV, private balcony or patio, free Wi-Fi and free breakfast. It's also a great place to stay for families because of the large outdoor pool and barbecue pits. The best part, however, is the price. Royal Sun Inn is one of the least expensive hotels, given its many amenities, making it the perfect choice for budget conscious travelers.
Caliente Tropics
Palm Springs ... or Polynesia? Why choose between the two when there's the unique fusion that is Caliente Tropics. Staying here is like stumbling into a lush tropical oasis at the edge of the desert. Sure, it may take you by surprise — but 5 minutes later you are calling it home and never want to leave. Guests can partake in less stereotypical Palm Springs activities such as shuffleboard, frisbee, or a backyard barbecue. All the other activities are still around, but for those who crave the laid back island lifestyle, this is the place.
  Featured image by docentjoyce via Flickr