At first glance, Hong Kong might appear to be just another sprawling modern metropolis that revolves almost entirely around technology, corporate business, and the global financial market. Little do first-time visitors realise that there is plenty more below the surface. For those eager to get off the beaten path and explore the hidden side of Hong Kong, these are some of the most fun and intriguing sights and activities in this modern city-state.
Escape the island
Most people eager to temporarily flee the fast-paced city life flock to Lamma Island, but there is a better place. Completely overlooked by both foreigners and locals alike, the small Peng Chau Island is a great way to slow things down. Relax at the waterfront, watching the boats, or visit a couple of the island temples. Just don't forget to take a stroll down the Peng Yu Path, a hiking trail immersed in nature with picturesque views of the ocean. The best part? Peng Chau Island is only a thirty-minute ferry ride away!
Another option is the town of Sai Kung, located in the New Territories, and home to the best beaches in all of Hong Kong! Sample the local seafood, go cliff-jumping at Sheung Luk Streams, soak up some sun on the beach, and be sure not to miss the floating seafood market. You can find out more, and get directions to each of these individual attractions.
Wander the walled villages
The city's sleek, iconic skyscrapers reveal little about Hong Kong's rich history and culture. For that, visitors need to visit one of the city's walled villages. Shui Tau Tsuen may require a bit of work to get to but a trip out here is well worth it. Nineteenth-century buildings with ornate architecture and decorations provide a glimpse into the past that visitors will not soon forget, including traditional temples and a remarkably well-preserved study hall.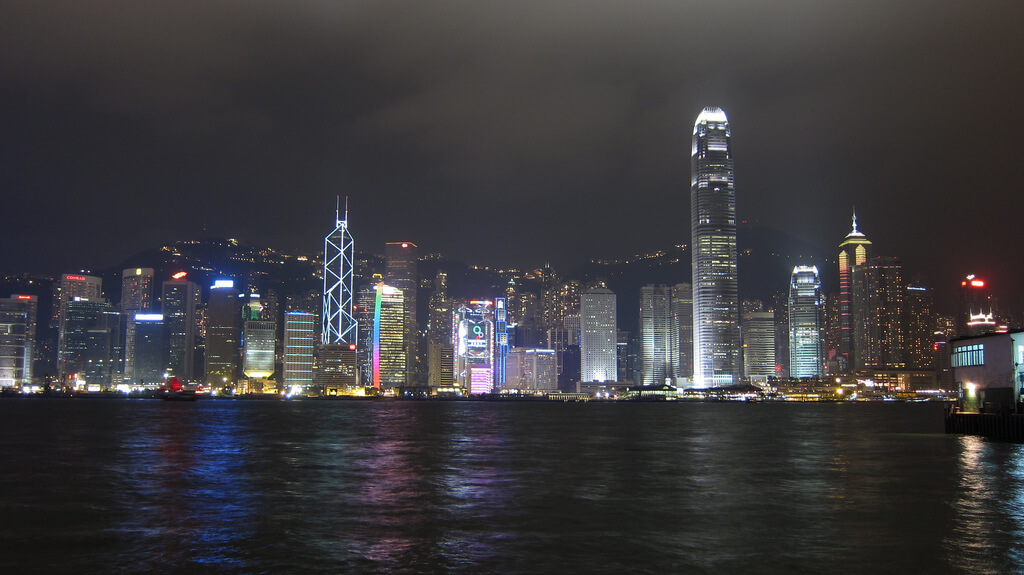 via Phil Wiffen
View Hong Kong in a different light....no light
It's impossible not to notice the abundance of lights, sounds and smells that pervade every corner of downtown Hong Kong. However, you can never really fully appreciate them until removing one of your senses and letting the other four work overtime. That is the concept behind Dialogue in the Dark. Visually impaired guides lead guests along a 75-minute journey that is unlike anything you have ever experienced. "See" the ferries, wet markets, traffic intersections and more in a whole new light. If nothing else, this excursion will give you an insight into life as a blind person, and a new level of respect for the extra sensory experiences that they encounter on a daily basis.
Of course Hong Kong has plenty more to offer visitors, especially when it comes to food and entertainment. Still not sure it's the destination for you? Here are four more amazing reasons to visit Hong Kong now.
Want more offbeat things to do?     More Offbeat Travel Guides