Countries where antiques, honey, and goatskin are just as illegal as firearms and explosives.
As anyone who has done any foreign traveling will tell you, it is a learning experience like no other -- the world's greatest classroom. After all, how could it not be when this great planet supports an endless amount of cultures, each with their own unique food, languages, customs and beliefs. But occasionally it is not the local sights that make you stop and wonder, but their customs and immigration policies.
Below are some of the most intriguing ones that I've found, but I'm also eager to hear of any that you have noticed in your travels. Be sure to share your comments at the bottom
Nigeria   Prohibited items include mineral water, soft drinks, "textile fabrics and mosquito netting."
Barbados & Seychelles   "All bags, clothing, and articles made from camouflage material are expressly forbidden."
Bhutan   "Antiques" are expressly prohibited along with explosives and narcotics.
Oman   Visitors are allowed to bring with them "8 tapes for personal use. However, Customs may confiscate tapes. Tapes will be sent to the Ministry of National Heritage and Culture for verification (takes about 1 week)."
Zimbabwe   Honey is prohibited along with other dangerous items like drugs, firearms, and "flick and lockable blade knives."
New Zealand   Visitors are allowed to bring with them musical instruments "provided that the goods are taken from New Zealand upon their departure."
Malaysia   Importation regulations include "max. 3 pieces of new wearing apparel" and "max. 100 matches." Official policy states that "customs duties of 30% of the value are due in case of exceeding the allowed quantities," although I'm uncertain exactly how they would properly enforce this.
Iceland   "Fishing equipment, including waders and rubber boots must be accompanied by a certificate of disinfection issued by an authorized veterinary officer."
South Korea   The final item on South Korea's list of prohibited items is: "products originating from communist countries."
Cuba   Expressly prohibits "Household appliances (freezers with a capacity exceeding seven cubic feet, air conditioners, any type or model of electric accumulators and heating/cooking plates, electric and microwave ovens, any type or size of electric frying pans, electric water heaters and showers, electric irons and toasters)."
Singapore   Since 1992 chewing gum has been banned in Singapore, although in recent years an addendum has been made to allow for an exception on dental hygiene gum.
Saudi Arabia   "Nothing can be imported free of duty as passenger's baggage, except clothes and strictly personal effects. Customs charges a fee on photographic cameras, typewriters, etc. Customs charges may be refunded if these articles are re-exported within 90 days."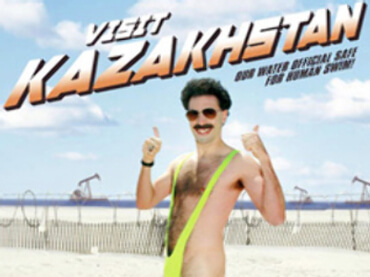 Jamaica   Expressly prohibits "all articles made of goatskin (still bearing fur), e.g. drums, handbags and rugs."
Kazakhstan   Better leave your copy of Borat at home -- "printed matter directed against Kazakhstan" are completely prohibited.
Israel   The following items are permitted by visitors only if they're "for their personal use and provided re-exported: one video camera, one photo camera, one movie camera, one tape recorder and, up to a value of USD 250. These articles are subject to high deposits which can be paid in cash or by VISA credit card only." However some item categories are completely forbidden, such as all "fruits and vegetables from the African continent."
Hungary   Visitors are forbidden from exporting any "children and baby articles, underware, kitchen articles," among other less-humorous items.
Kenya   High on the banned list here is "imitation firearms, childrens' toy pistols, etc," but this is actually not that surprising if you think about it.
Fiji   "Pilgrims returning to Fiji with holy water should comply with the following requirements. The water must be: limited to one pint; and - carried in hermetically sealed containers from the country of origin; and - certified by a competent authority to be sterile and free from cholera, typhoid, and paratyphoid germs. The water is impounded for 21 days at Nadi airport if this certificate is not available." This actually raises more questions than it answers -- at least for me.
Indonesia   Visitors may only bring (video) cameras, portable radio cassette recorder, binoculars and sport equipment into the country as long as they are also exported upon their departure. However both "cordless telephones" and "Chinese medicines and printings" are expressly forbidden alonside such obvious items as narcotics and firearms.
Iran   "Holding alcoholic beverages and old books or magazines is prohibited."
Cote d'Ivoire   "For personal use only passengers are allowed to import a video camera. The camera must be declared on arrival and a deposit must be paid, which will be returned to the passenger upon departure. Video cassettes are subject to customs duties."
China   Visitors may freely import all vegetables except for egg plants, red peppers, and tomatoes.
Lativia   All "pieces of art older than 50 years must hold permission from Latvian authorities." I can understand limiting the exportation of art, but the importation...huh?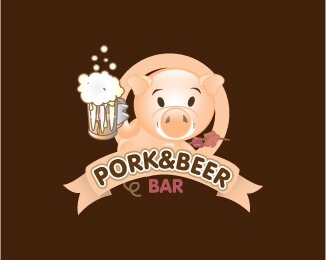 Lithuania   "Electric fishing equipment" is prohibited unless permits have been obtained from the government.
Maldives   "Alcoholic beverages, pork and pork products are restricted items and are only permitted to be imported with a prior obtained permit. Any such items imported without a permit will be confiscated and destroyed."
Afghanistan   "The import of film cameras is only possible with a licence."
Kuwait   Visitors are not allowed to bring with them any "mineral water."
Mauritius   Prohibited items include "chewing tobacco."
Angola   Visitors are not allowed to bring with them any postal stamps.
Pakistan   "Warning: import of alcoholic beverages is strictly prohibited for both residents and non-residents regardless of their nationality." Emphasis included on official site so this must be of great national concern.
  Quotations from the International Air Transport Association (IATA)
Have you encountered any strange customs or airport regulations? Maybe you've even gotten lucky sneaking something past? ;)
  Share you comments below, I'm eager to hear your thoughts and experiences with customs.