The New Year's here! Make this year memorable for lifetime by exploring some of the most popular destinations in the bucket list of every traveler this season. Based on the reviews compiled from travel experts and after taking into note the up-and-coming industry trends, we've finally identified 14 standout holiday spots that assure you of a delight of lifetime: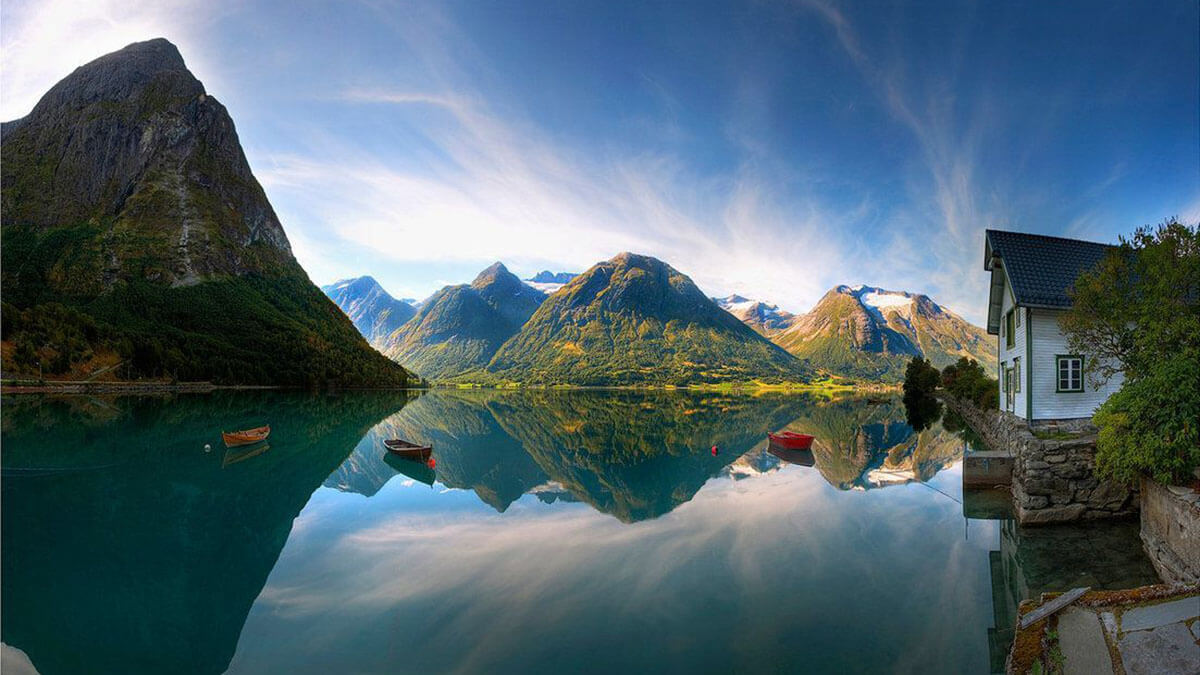 Norway
Inspiring Disney masterpieces like Frozen with its intense natural beauty, Norway is a gorgeous Scandinavian paradise that will knock you out with its unparalleled striking beauty of its snow-covered mountains and fjords (long, narrow inlets of deep blue water between soaring cliffs). Along with its natural beauty, it also contains hip restaurants, vibrant nightlife, and surreal museums to keep you entertained.
Capri
The island of Capri, is a piece of paradise yet to be commercialized by masses compared to its other Greek cousins. The heady mixture of history, nature, worldliness, culture and events here will keep you enthralled.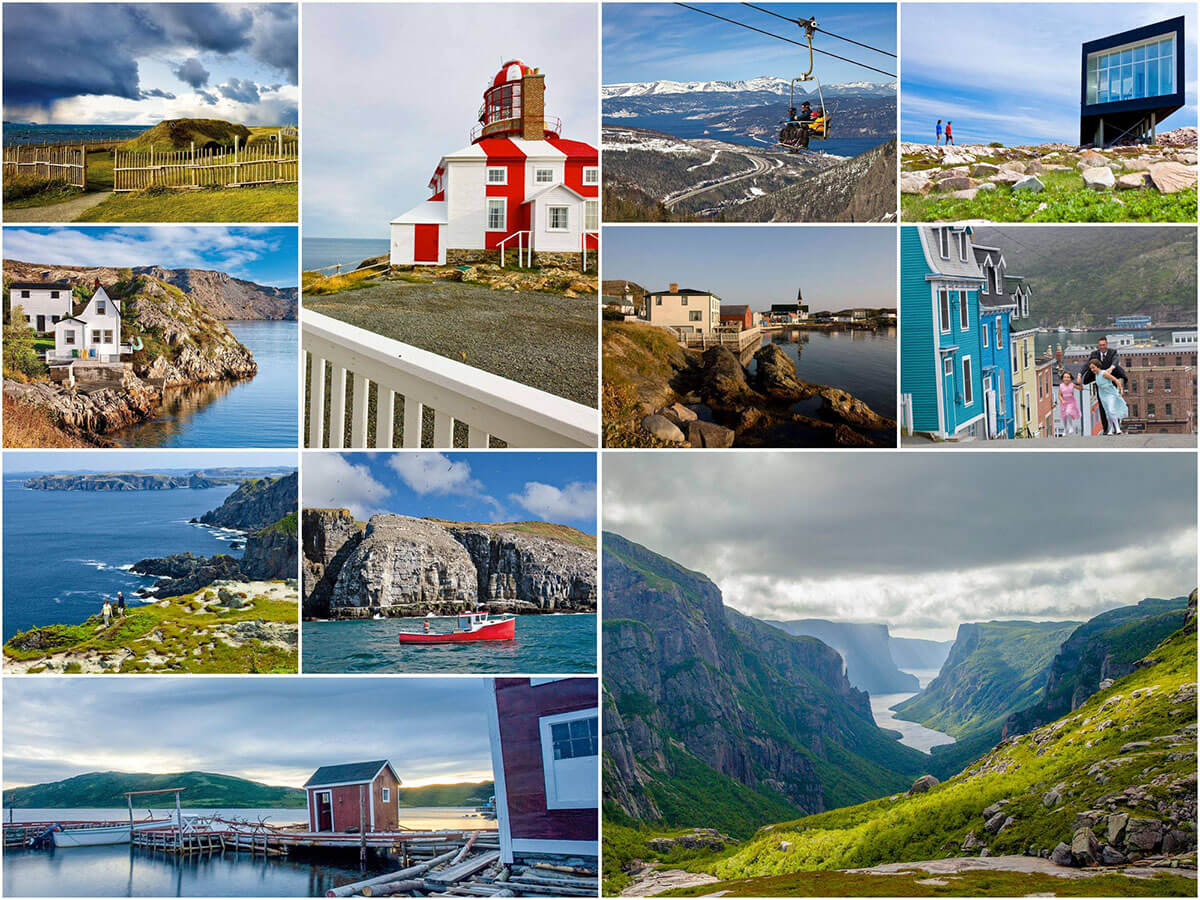 Newfoundland
Easily accessible through transport, this part of Eastern Canada is endowed with incredible wildlife, intriguing Viking culture, stark & beautiful landscapes, surreal hospitality and the friendliest people you will meet. You can also go bird-watching or view icebergs from the shore or glide near them with kayaks.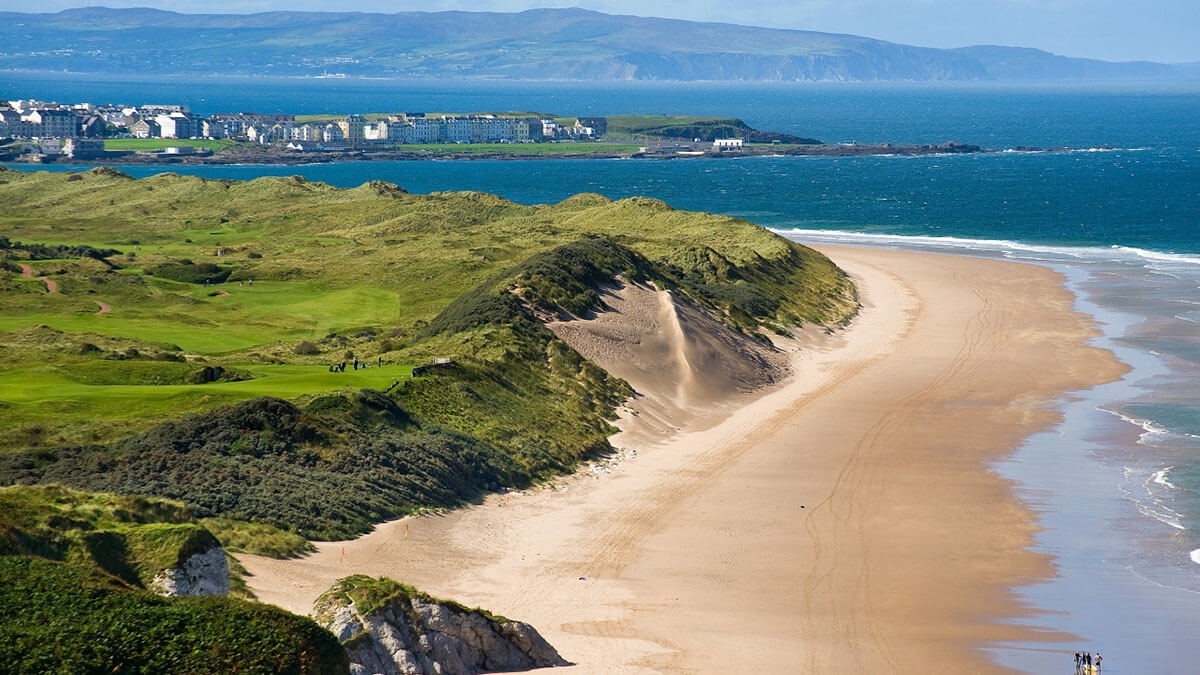 Ireland
From brilliant emerald green hills & high rising cliffs leading to glorious beaches with their turquoise waters, Ireland is every inch, poetry in motion. Magnificent castles with their old age aura to charming villages with their lavish hospitality will make you reluctant to go back from here.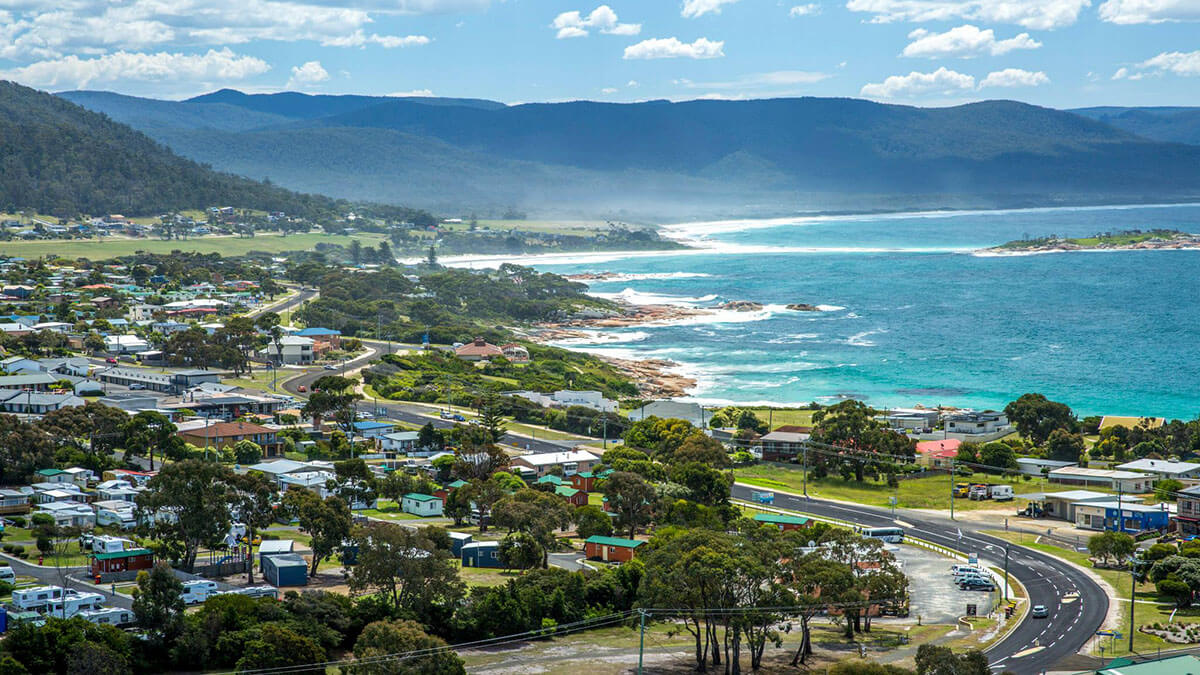 Tasmania
The Australian Apple-Isle is known for its breath-taking beaches and irresistible natural beauty, Awaken your adventurous side with a hike at gigantic Cradle Mountain or through the granite mountains and azure bays near the Freycinet National Park. When you are tired with all that walking, relax by the beach with a glass of the world- renowned wine from here.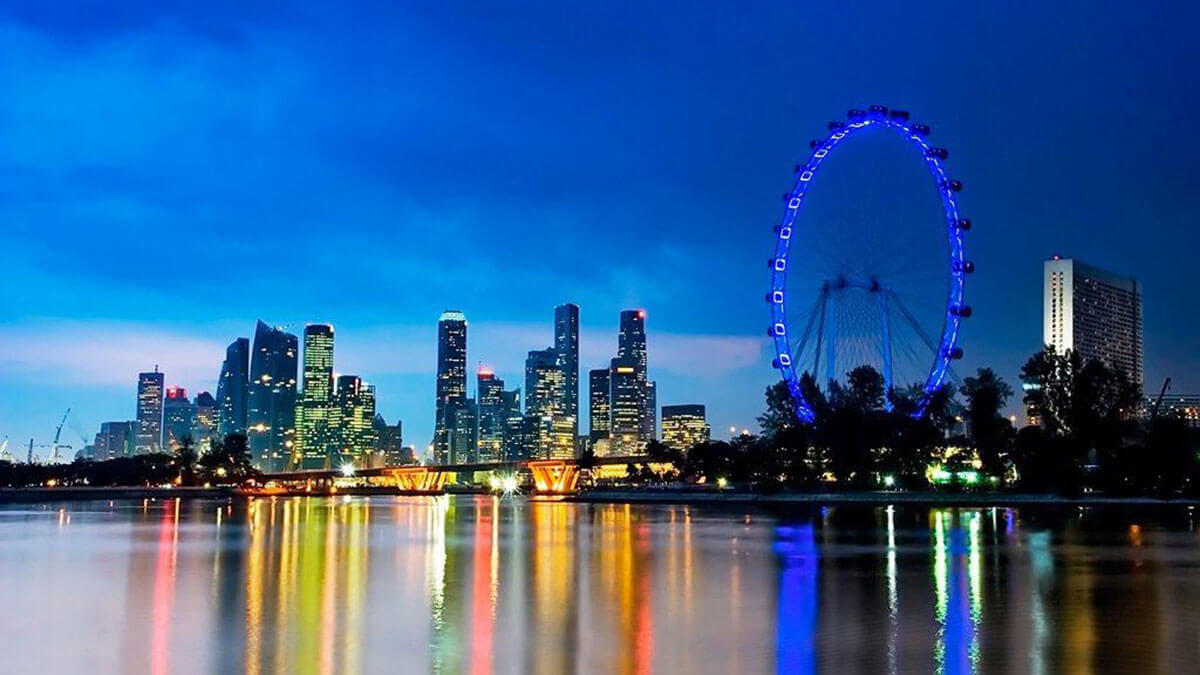 Singapore
Having recently celebrated 50 years of independence, Singapore is a vibrantly beautiful & cultural destination. With colorful festivities and celebrations, relax at some of the most luxurious resorts in the world placed beside clear, scenic beaches.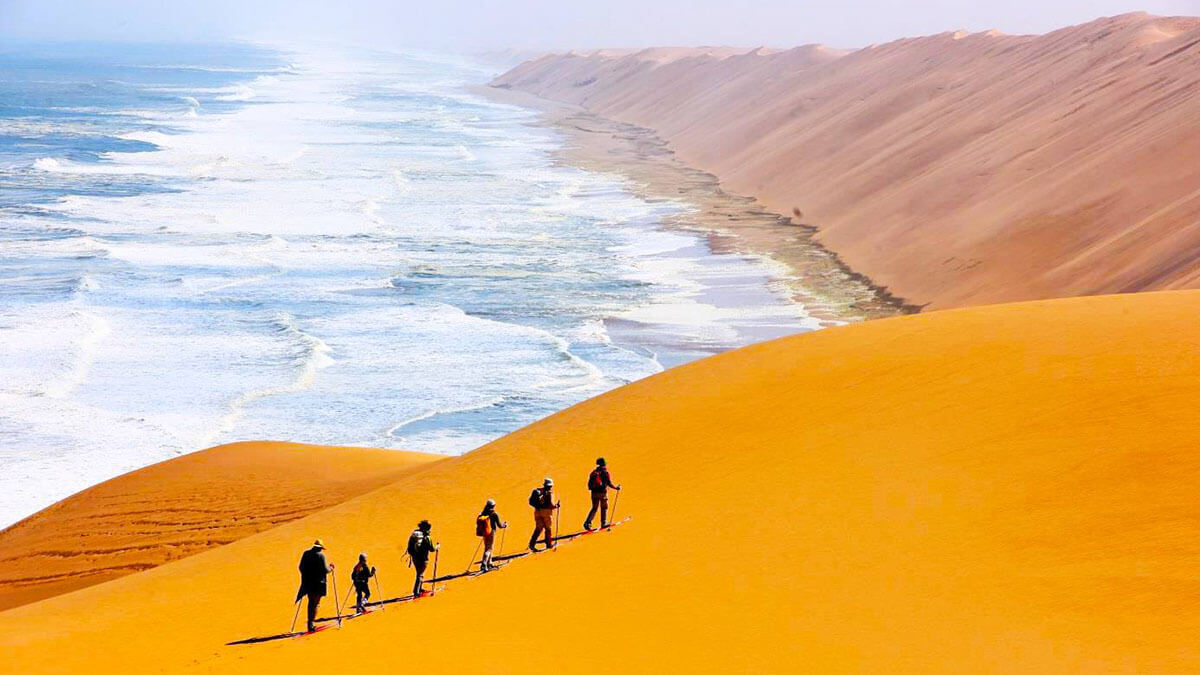 Namibia
Namibia is a vividly beautiful African desert haven. Colonial architecture and beautiful landscapes filled with mountains, beaches with a stunning coastal desert have led to its naming among UNESCO World Heritage Site. With its undisturbed natural reserves, the country is home to some of the rare species of flora & fauna as well.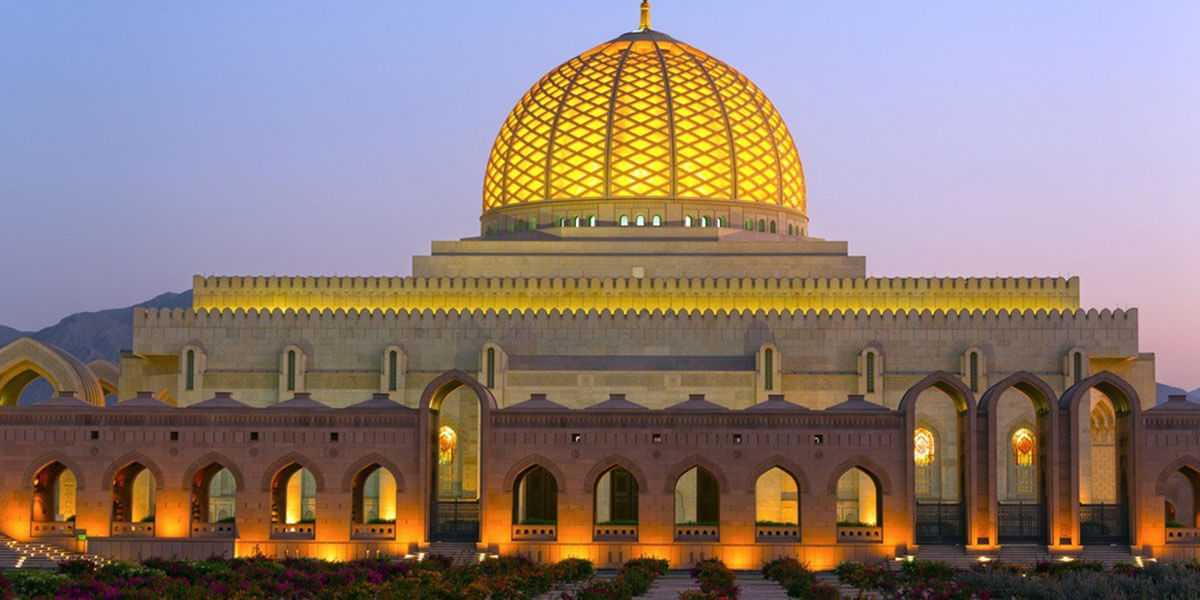 Oman
This tiny, unexplored country on Arabian Peninsula with its unique culture, stunning natural spots & luxurious resorts is a definitely a must-go location. The amazing beaches, stark deserts, rugged coastline and opulent spa hotels are bringing out many international tourists in droves. The country is slowly opening up for globalization and travel...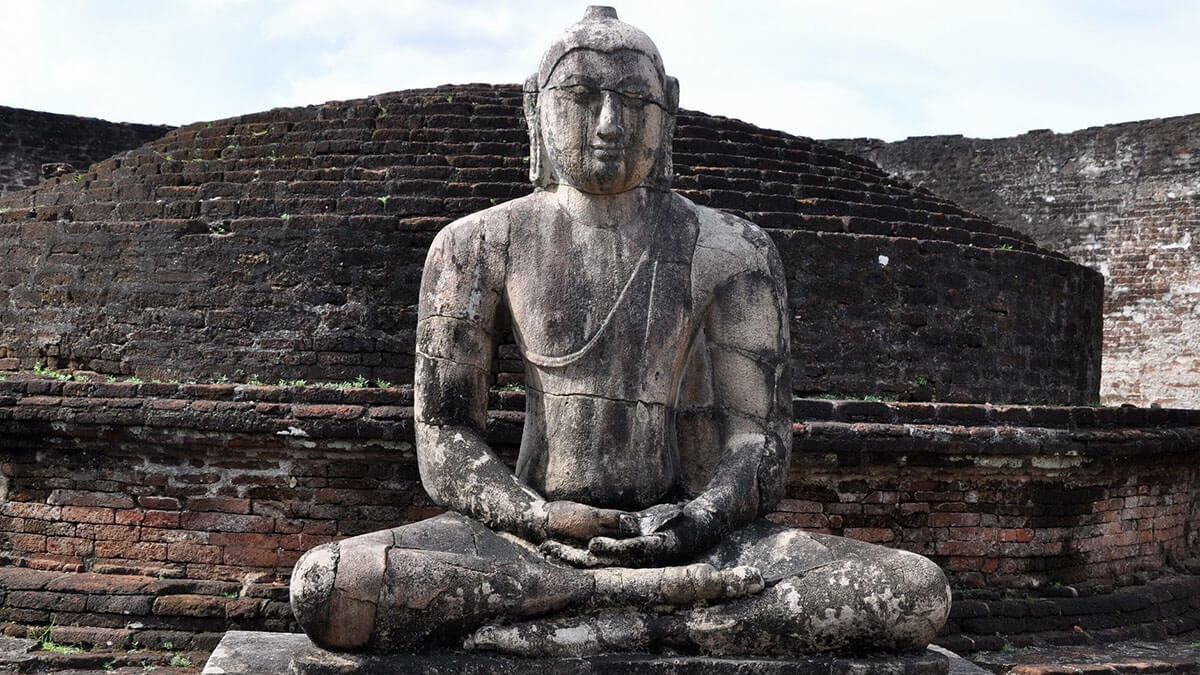 Sri Lanka
The emerald green isle bordering India, Sri Lanka provides the perfect destination for rest & recreation. Foodies, Golfers, Beach groupies- everyone can find something here. Beautiful temples, the uniquely spicy food, lush green tea plantations, colonel era trains, abundant wild life only end up adding the charm to this tropical paradise. With the tourist development on rise, many International hotel chains are opening up their branches here, leading the way for a comfortable stay.
Sri Lanka is amazing! Here's why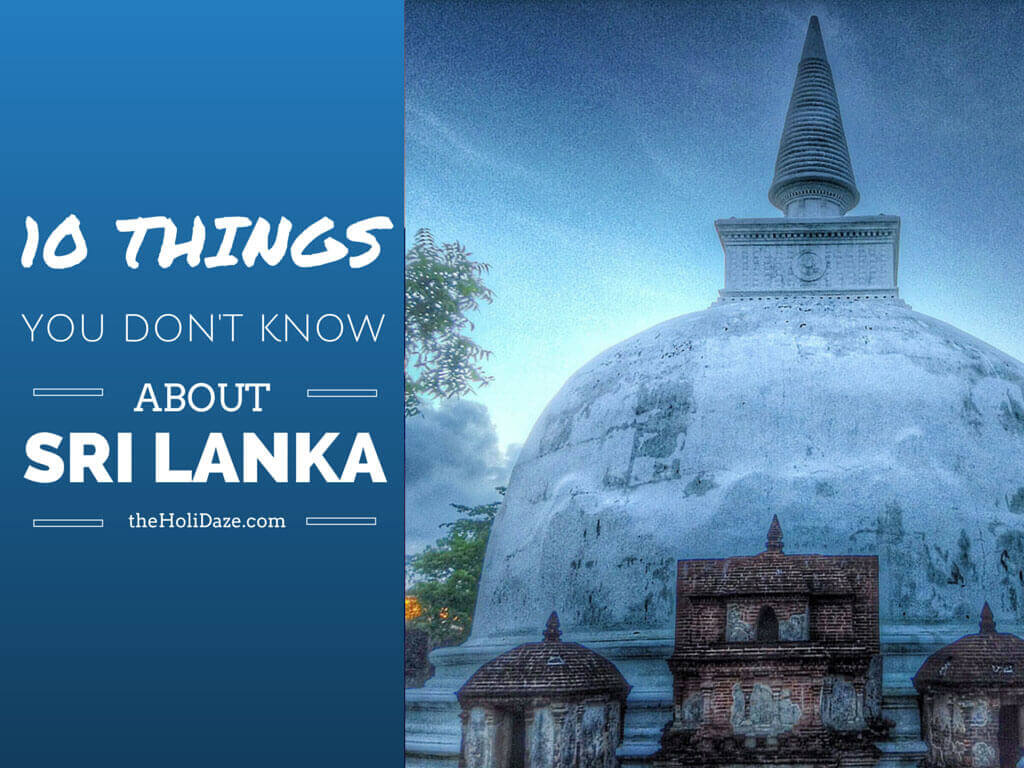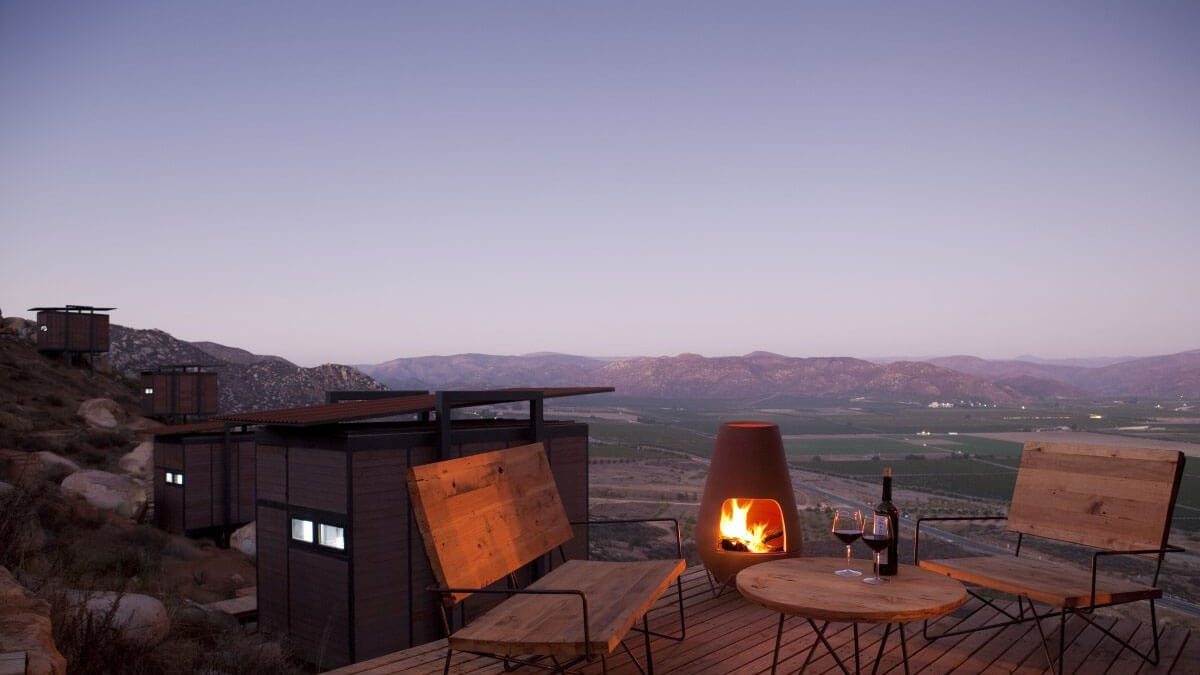 Guadalupe Valley
The wine hub of Mexico, Guadalupe Valley is a spectacle to behold with sprawling lush vineyards, charming restaurants in middle of farms & blissful wine. The valley was recently named as one of the ten best wine destinations and is now on the way to become the next Napa of the future.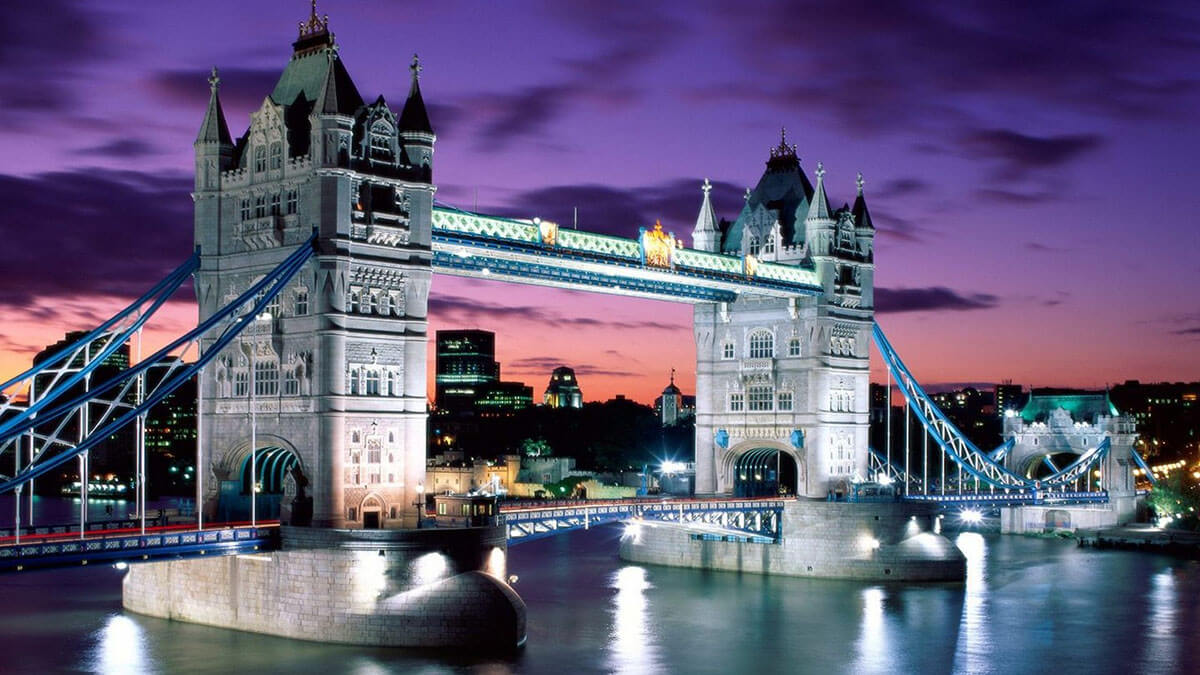 England
Who doesn't wish for a vacation by the English countryside interspersed with the charms of London? Every year hundreds thousands of tourists visit England, and now that it is no longer part of the EU, 2018 is a great time to visit! From big ben to Stonehenge to all the regency era stops, this will be a holiday straight from pages of a fantasy book.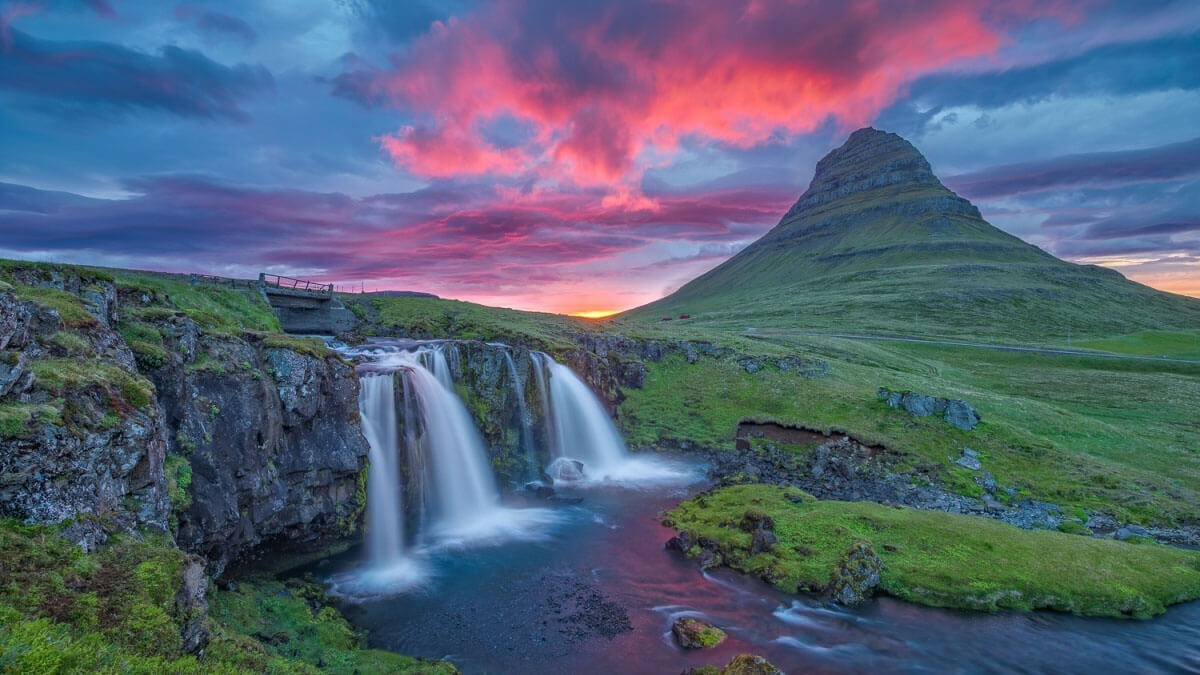 Iceland
Get transported to another world, with beautiful snowy mountains, unusual northern lights and hot springs. A dream location for outdoor enthusiasts, this one does not disappoint the party people as well, with an amazing night life coupled with luxury resorts for rest and recreation. The Nordic cuisine & hospitality will definitely keep you wanting more.
Experience the REAL Iceland   Iceland Off The Beaten Path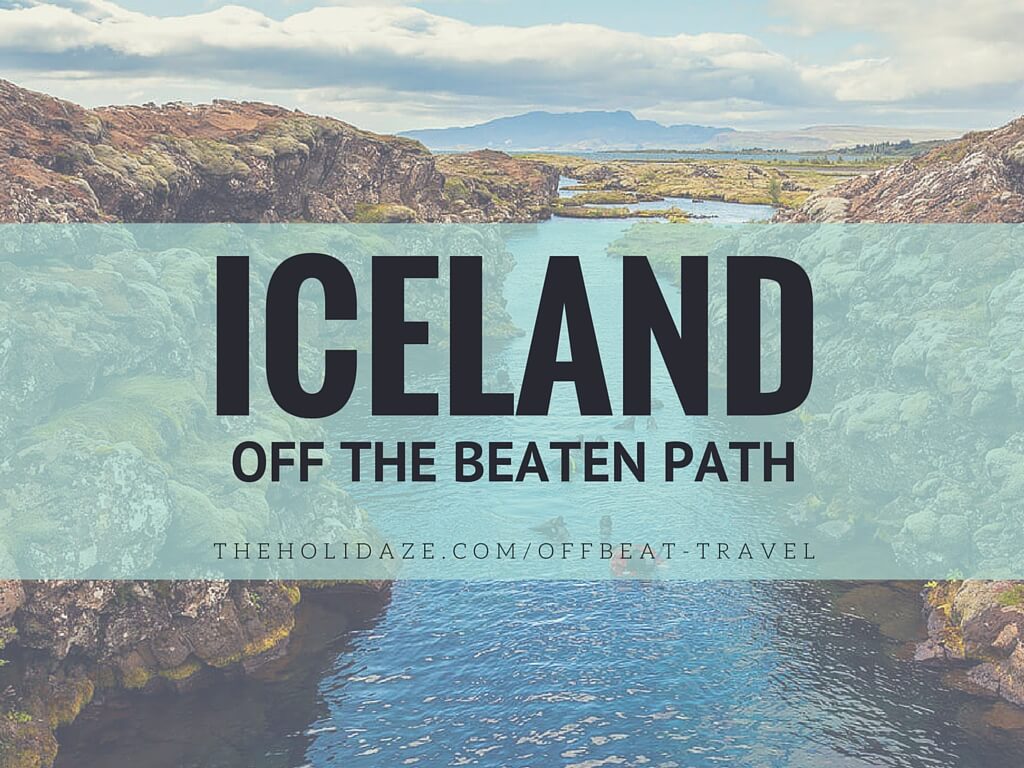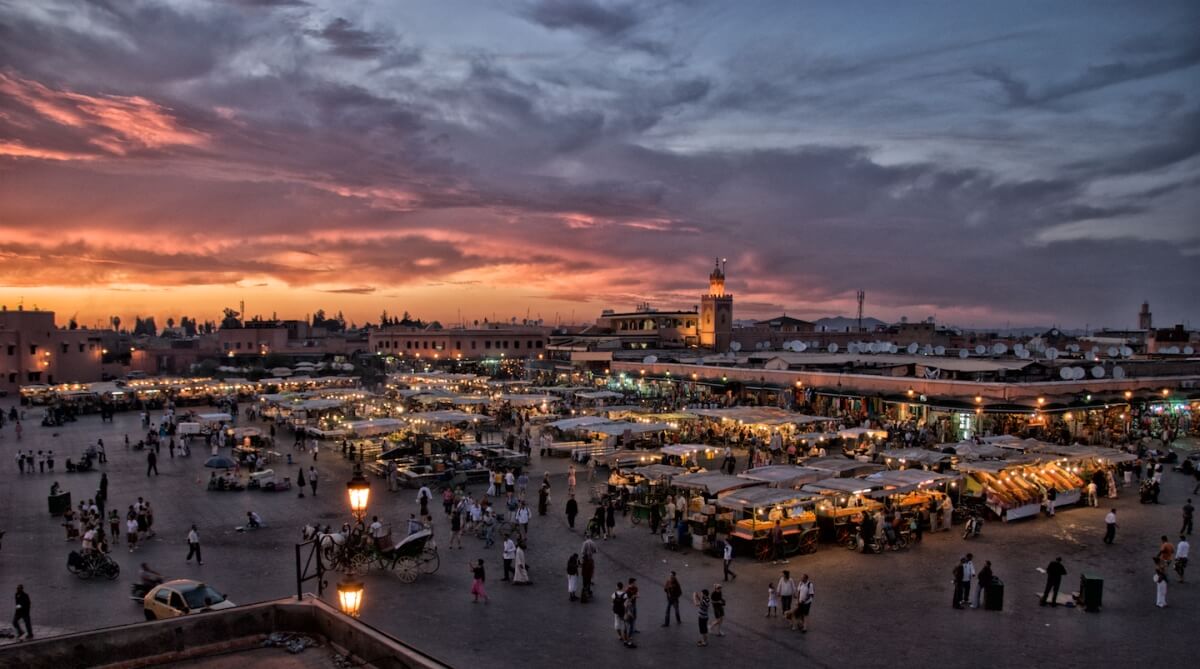 Marrakech
Visit Morocco for an experience truly out of this world. From an exotic faraway culture to a diverse landscapes and a rich history, Morocco thrills every part of the avid traveler in you. Exploring the Grand Bazaar is a must. Don't forget to go for hiking at Atlas mountains or the great desert or roam around in the charming old age alleys of Fez, or sample the amazing Moroccan cuisine, you will have a holiday of a lifetime at one of most intriguing destinations in the world.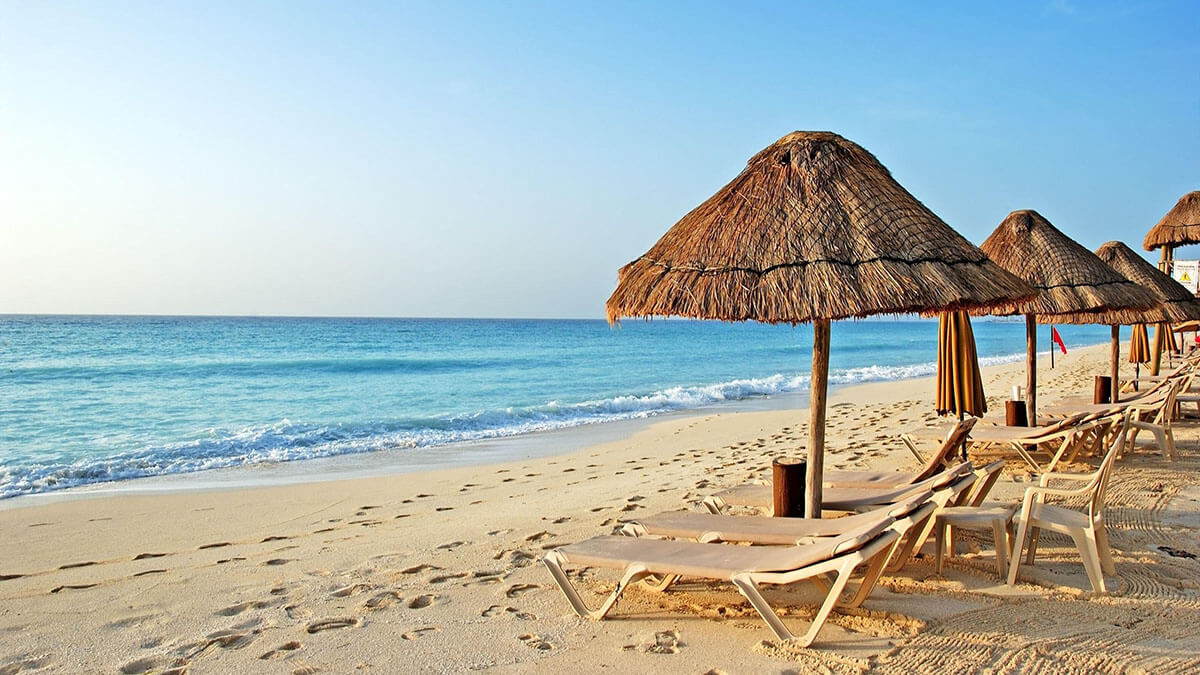 Lima
Lima, the capital of Peru is a city steeped in history. The Inca traces found nearby at the beautifully haunted ruins at Macchu Picchu are mixed along with contemporary seaside neighborhoods coming up against gritty shantytowns clinging to barren hillsides with fountain parks in between. Intrigued already? The Peruvian cuisine is praised all over the world and shortlisted among the best. Don't forget to sample Pisco, the native potent grape wine.
There we've it for you – the top 14 go-now tourist destinations of 2018. So what are you waiting for? Grab your tickets and head out to explore, enjoy, and experience the world for yourself!