What Is The HoliDaze?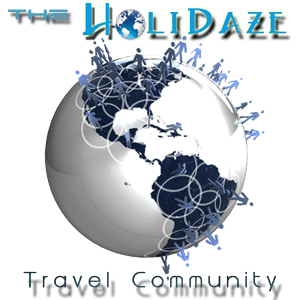 The HoliDaze is a travel community that connects fellow lovers from around the globe while also inspiring hopeful travelers to get up off the couch and see the world with their own eyes. Our amazing planet is a diverse and dynamic place, one that's in a state of perpetual change. That is all the more reason to keep traveling, to continue learning and experiencing all life has to offer and gaining knowledge every step of the way.
Make The Most Of Every Minute.
There are nearly 200 countries in the world yet some of them are changing fundamentally within months or even mere weeks, as recent global events have shown. Just because you visited one place years ago does not mean that everything about it still stands true today. Besides, does a few weeks or a month backpacking through a country really constitute knowing it? One could spend a year or more in countries like China and India yet still continue to find/learn new things on a daily basis. That is one of the most beautiful aspects of traveling!
By combining all of our knowledge and insights as a group we can form a more accurant and up-to-date grasp of current travel recommendations and worldwide advice on tourism trends. Our goal here at the HoliDaze is to show people the world, and in doing so, inspire others to travel as well, to get out and see the world. There is so much out there to see and do, people to meet, places to visit, excursions to take, things to learn, great times to be had and unforgettable memories to be made. Life is not all about technology -- there is a giant world full of culture and history waiting for you. And the foods...amazing!
I know it sounds cheesy, but I always tell people that my original inspiration for traveling so much was that one song from that classic 1994 Disney movie The Lion King.
You know the one I mean, it's called Circle Of Life and goes:
there is more to see than can ever be seen, more to do than can ever be done! ...
Together what we hope to do is create an ever-expanding collection of articles, photos and videos that highlight just how many fantastic places and fun activities there are to experience around the world, as well as compile a network of active blogs and travel sites that entertain and encourage viewers to travel outside of the box.