Queenstown oh yeah baby! Every tourist that goes to New Zealand, also goes to Queenstown. You would think it's really big, but it isn't. It's just an little town where the most tourist come to party and the locals to enjoy the amazing ski area called "The Remarkables"
The town was actually named after a queen Victoria because of it's beauty. A town fit for a Queen. I don't know if Queen Victoria was beautiful, but Queenstown was definitely amazing. Ok, it was overcrowded with tourists but that was exactly nice for a change. For the last couple of weeks I felt sometimes like the only tourist in New Zealand. Crazy right?
Got to make the most of it!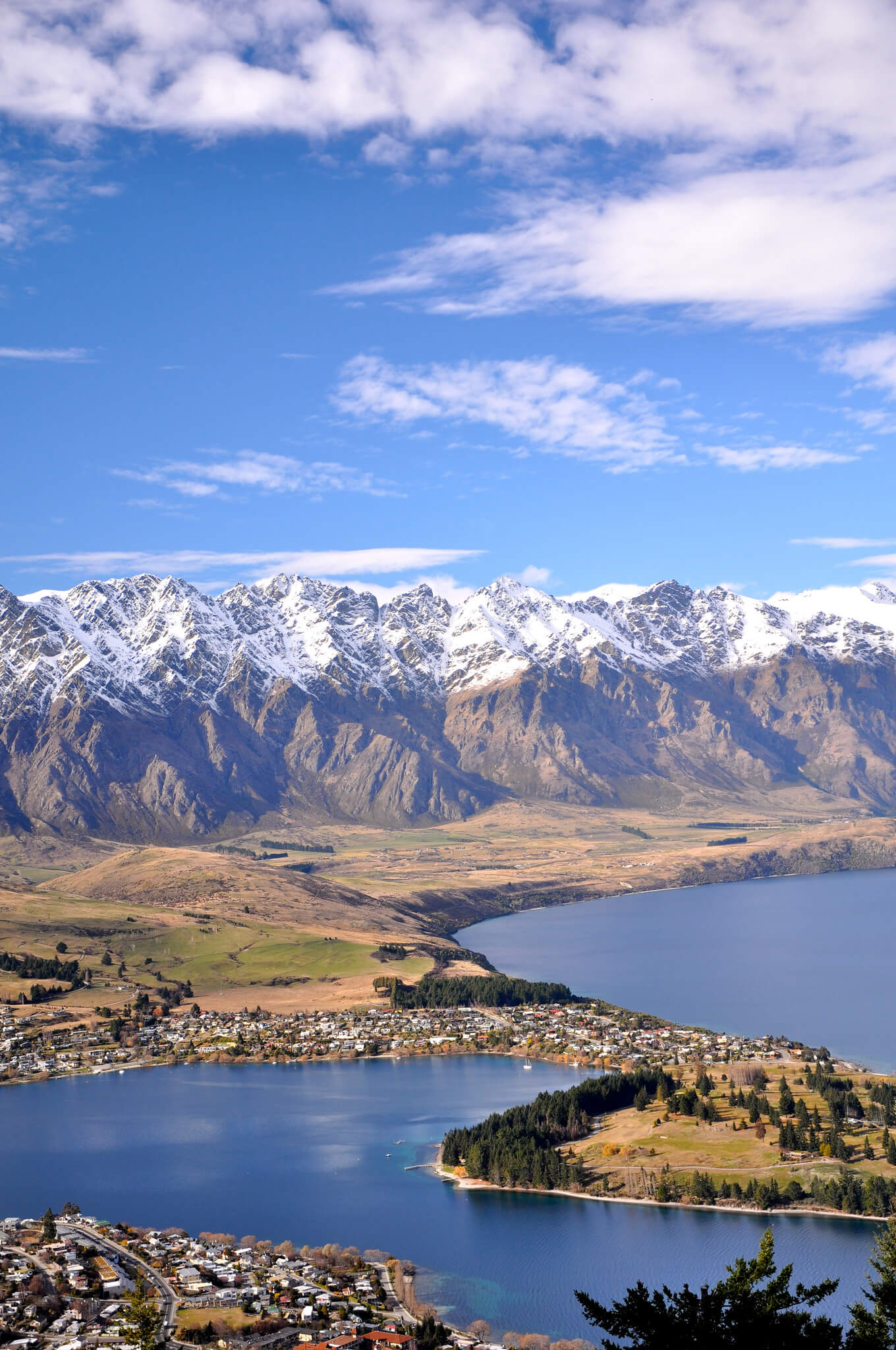 View from Skyline Queenstown
The first day I went for a walk to the skyline. Sure, could have also take the gondola but I decided to walk. Much cheaper and more time to make beautiful pictures. It took me 2 hours to get the top. I was totally exhausted when I finally reached the summit, but it was totally worth it. It was one of the most amazing views I've ever seen. The sky was blue so you could see as far as the eye could see. I took like a million pictures while I tried to catch my breath. Look at that amazing view...
On the top you have some tacky tourist shops and overpriced coffee, so I didn't stay too long. And took a different route down. It took me along an old waterpipe. One of the first in this area. It was a beautiful way down and in the afternoon I walked along Lake Wakatipu with the amazing mountains in the background. I now knew why everyone stayed here, it's such a magical place. Truly a one of a kind place...
img src="/images/countries/new-zealand/queenstown-lake.jpg" alt="Lake Wakatipu in Queenstown, New Zealand, with snowcapped mountains looming in the background.....gorgeous!" class="rt-image">